1990 to 1999
Nicola Glennie (1990)
Nicola left Rhodes in 1992, taught in Zimbabwe for five years, then went to the UK. There she worked for a tour operator and travelled… she then responded to Africa's call and returned to SA in 2004 where she has been pursuing her passion for the bushveld.
Submitted November 2009
Alasdair Gordon-Finlayson (1990)
Graduated 1994 BA(Hons) in Psychology. Is now a Psychology Lecturer at the University of Northampton, with interests in social and cultural psychology, qualitative research methods, the psychology of religion and transpersonal psychology. An ordained monk in the White Plum Asanga, a lineage in the Soto Zen school of Buddhism. Father, husband, cyclist, tech enthusiast. http://about.me/alasdairgf
Submitted: April 2012
Victoria (Richards) Hickson (1990)
Living in London (again!) and married to a geography teacher and working at Unilever as head of internal communications and community programme for the UK & Ireland. Plan to settle in SA before too long, hopefully.
Submitted: September 2009
Peter John Sabbagha (1990)
On his way to Russia from March 27 to April 24, to showcase Zebra, a collaboration of South African and Russian dancers and then heading to Mexico to showcase his all-female piece Back, Peter is a well known South African Choreographer. He has received numerous awards for his contribution to the arts, including the 2005 Standard Bank Young Artist Award for Dance and the 2006 FNB Dance Umbrella (Gauteng MEC for Arts and Culture) award for Best Choreography for his work, Still Here.
Source: Springs Advertiser, Wednesday, 25 March 2009, p.15
Graduated in 1998 and worked in the UK for 10 years. Married with 2 boys and is now living in Cape Town.
Submitted: January 2010
Anthea (Smallberg) Abraham (1991)
Since completing her degree in Journalism, Anthea has worked in radio, television, government, consulting and the corporate sector. She has held of the position of News Editor at Kfm 94.5 in the Western Cape and was awarded a Steve Biko Scholarship by the Institute for the Advancement of Journalism in 2000. She currently owns and manages her own communications company, focusing on media and stakeholder engagement management; Anthea is married with two children aged 13 and four.
Submitted November 2009
Bernadette Cook (1991)
In my mind's eye
It's been a wonderful challenge to take up my new position as editor of Shopping SA. And although I'm relatively new to the industry I hope that I will bring to the fore issues that are relevant and of interest to our loyal readership.
Source: SHOPPING SA 01 Nov 2008 Page 20

Apart from Shopping SA Bernadette is also a producer for Carte Blanche and 50/50 as well as ITN and Al Jazeera.
Cathlyn (Parker) Dracatos (1991)
Left Rhodes at the end of 1994 with a B Soc Sci and spent some time in London. Completed her HED through UNISA while teaching at Hudson Park High School in East London. Married to Gary with two children, Kate (3) and Matthew (1).
Submitted: August 2009
Michelle (Chapman) Gracie (1991)
Nickname: Shelley

Left Rhodes in 1993. Married to Steve and has 3 children - 13,12 and 9. lives in Richards Bay but will soon be relocating to Perth. Shelley works part-time for an IT company as an Developer/Analyst.
Submitted: May 2011
Jennifer (Seaman) Gush (1991)
Jenny works for the award winning Amakhala Conservation Centre which brings education and conservation projects to schools particularly the local rural schools. Amakhala is the isiXhosa word for Aloes, which proudly dominate the floral landscape at Amakhala Game Reserve. Visit the website www.amakhala.co.za to see more.
Source: Responsible Traveller, 01 Jun 2009, Page: 35#
Tracy (Reid) Hesslewood (1991)
Graduated in 1993 and still lives in Johannesburg. Married to Greg with 2 kids - Rogan and Zoe. Tracy is keen to get in touch with old friends from Rhodes.
Submitted: November 2009
Vallance Kennelly (1991)
Left law in 1995, sailed for a year, articles in 1997-1999, MBA at UCT in 2000, Deloitte corporate tax 2002 to 2005 and been at Accenture since then doing contract and commercial work.
Submitted: 2013
Ilka (Mawhinney) Lane (1991)
After leaving Rhodes in 1994, I spent 10 years living in London and seeing as much of the world as I could. I moved back to Jhb in 2006 with my fiancee, we got married the next year, and now have two young daughters and are settled in Cape Town
Submitted 2016
Jamie Mc Gregor (1991)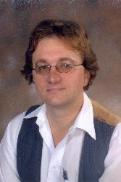 Jamie Mc Gregor
The SA English Academy has awarded the 2008 Thomas Pringle Award for a Literacy Article to Jamie McGregor for "The Sea, Music and Death: The Shadow of Wagner in Woolf's Mrs Dalloway", (published in English Studies in Africa, Vol. 49 No 2, 2006) The committee agreed that "the article breaks new ground in that it shows that the tracing of Wagnerian undercurrents in Woolf's work has hitherto neglected Mrs Dalloway. The article shows a fine acquaintance with Wagner and with the criticism of Woolf's work and applies these with passion and illumination to the novel concerned."
Luvuyo Ngoma (1991)
Luvuyo completed BPharm at Rhodes in 1994 and moved to Johannesburg. He has worked in Pharmaceutical Manufacturing, Distribution and Regulatory Affairs. He has recently moved into Marketing as Brand Manager for Respiratory Products (Med-Lemon, Borstol, Actifed)
Submitted: August 2009
Dr Don Pinnock (1991)
In the mid 80's Don Pinnock was on the staff of the department of journalism and started to write his book, Writing Left : The Radical Journalism of Ruth First. This book, as well as being about her journalism is also the nearest there is to a biography on the remarkable Ruth First. Don is currently the Editor of Getaway.
Source: New Agenda - 1st December 2008 – Page 87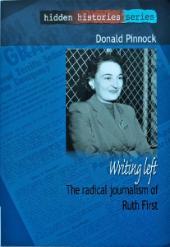 Karen (Brown) Schmoor (1991)
Left Rhodes in 1992 and has been living in JHB since then. Now married with 2 kids - aged 7 and 10 and worked in the executive search industry.
Jo Steinhobel (1991)
Is living in the Elgin/Gragouw area and teaching yoga
Philip Thompson (1991)
Philip finished his degree at Rhodes in 1994 and did his honours part time over the next two years. He worked in the Anglican Parish of Boksburg and then taught at a local High School for 18 months before going to the UK for a couple of months. Since 1998 he has been the Chaplain of St Dunstan's College in Benoni. Philip is married with two children, ages 6 and 4.
Submitted November 2009
Cheryl Goodenough (1992)
Cheryl moved from SA to Brisbane, Australia in December 2008. She is editor of Sabona, a magazine for Southern Africans living in Australia. She has two children, Slade and Kai.
Submitted: September 2009
Michael Hodge (1992)
Michael is living in London teaching.
Submitted: February 2011
Kevin Heasman (1992)
Kevin left Rhodes in 1996 and started a consultancy and fish farm in Zimbabwe. In 2000 through duress, He moved to New Zealand where he now works for the Cawthron Institute as an aquaculture Scientist.
Submitted: February 2014
Verushchka Jose (1992)
Left Rhodes in 1993. Continued studies at Wits. Currently a Specialist Maxillo-Facial Surgeon based in the Fourways area, Johannesburg. Married. No kids yet but working on it ;)
Shuping Mokgosi (1992)
Left Rhodes in 1995 and furthered his studies at the University of the Free State in Bloemfontein. Qualified as a specialist physician and is in private practive in Rustenburg. Married to Warona and blessed with two boys (Naledi and Bo).
Submitted: August 2011
Grant Surtees (1992)
Grant left Rhodes in 1999, went overseas to Canada for six months, then to London for four years. He returned to Durban to qualify as a helicopter pilot, and he is still in Durban, and still flying. Grant is unmarried and has no kids so is still able to lie in on the weekends.
Submitted November 2009
Alice Sweet (1992)
Alice finished her pharmacy degree in 1995, worked in Durban for 10 years, before moving to the USA in 2005. She is currently a pharmacy manager for a chain, and lives in California. She met her husband David in 2010, and married him in 2011. They both love traveling the world.
Submitted: May 2014
Richard Pringle (1992)
Richard is the headmaster for Hamilton Preparatory School a newly established independent Christian school situated in the town of Ladysmith in Kwazulu-Natal, South Africa. http://www.hamiltonprep.co.za/
Billy Tom (1992)
Billy Tom, left Rhodes in 1996, worked in Mthatha for 3 years, Butterworth 2 years, Port Elizabeth for 5 years and been in Johannesburg since 2006.
Submitted: 2013
Lindsay Vine (1992)
Lindsay Vine brings plenty of experience in the motoring industry, both behind and in front of the camera to IGNITION. She has had varying degrees of involvement in the presentation and production of three different motoring programmes on the DStv bouquet. Her award-winning presentation style is fresh and natural and she has years of experience in presenting on radio and TV. Lindsay's TV experience has extended into business and property content as well as reality TV and her strategic input has evolved the likes of Summit TV and The Home Channel. Beyond her passion for TV, she is a motoring enthusiast at heart, fulfilling her love of cars on weekends, racing her 1977 Mini GTS. "IGNITION is the culmination of a dream to produce motoring TV on the highest level. That I get to earn a living out of everything I love is the reward for having a passion perhaps a little outside of a (female) norm," she quips
Craig Wylie (1992)

Winner of the BP Portrait Award 2008, which is the most prestigious portrait competition in the world, promoting the very best in contemporary portrait painting.
Please visit his website at http://www.craigwylie.com/
Belinda "Billie" Zangewa (1992)
Billie now lives and works in London.
She made a mark with her début solo exhibition in Johannesburg in 2004 and has since consistently produced striking artworks and strengthened her unmistakable universe. She has been travelling and experimenting, working and showing in Africa, Europe and the US.


Carolynne (Bamber) Butler (1993)
Carolynne married Justin Butler in 1999 and they have two children. She is working as a locum pharmacist at an ARV clinic in Durban.
Submitted November 2009
Gregor Calderwood (1993)
Left Rhodes in 1998 and is now living and working in Cape Town.
Submitted: August 2011
Thanaseelan (Seelan) Gobalsamy (1993)
Seelan Gobalsamy has been appointed as managing director of Old Mutual Corporate, effective from 1 November 2008. Gobalsamy, previously executive general manager responsible for Old Mutual's corporate distribution, takes over from Tim Gumming, who assumes responsibility of several special projects within Old Mutual including managing the future business developments strategy team. Old Mutual South Africa MD, Paul Hanratty, says Gobalsamy's seven years' experience at Old Mutual will stand him in good stead in driving synergies between the group's business segments and increasing market share. In 2001, Gobalsamy joined Old Mutual as chief financial officer of its employee benefits division. In 2004, he accepted the role of general manager administration. During the course of 2005, Gobalsamy assumed responsibility for the entire Old Mutual employee benefits business, after which we was appointed as head of corporate distribution. In this role he was responsible for client relationship management for all Old Mutual Corporate clients. Gobalsamy has a BComm and post graduate degree from Rhodes University and, as a qualified chartered accountant, obtained his Higher Diploma in Tax through UN ISA.
Source: RISK SA 01 Dec 2008 Page 106
Kim Gurney (1993)
Kim Gurney is a freelance journalist and visual artist who's based in Johannesburg. She writes for national and international media on diverse topics, from business to current affairs, and has been a regular contributor to South Africa's major arts publications. Kim cut her journalistic teeth in community radio while completing a B Journ (.Cum Laude) at Rhodes University, leading to her first media job as a weekend reporter for KFM radio. She swapped a microphone for several years in the bright lights of London, where she completed an MA in International Journalism at City University (1998), followed by various editorial roles at Financial Times Business, including News Editor of a weekly. In between meeting journalism deadlines, Kim can be found in her inner-city art studio. She graduated in 2006 from Michaelis School of Fine Art at UCT with an Honours degree and a distinction in Discourse of Art. She held her first solo art exhibition in Johannesburg in April last year and is completing a new body of work for exhibition in 2009. Kim also advises new collectors of contemporary South African art.
Source "Destiny" 01 Jan 2009 page 145
Tebogo Letsitsi (1993)
Left Rhodes in 1996 and is now working in Joburg as a Product Manager for Aspen Pharmacare, the largest generics pharmaceutical company in the Southern Hemisphere. Studying part-time for his MBA at Rhodes Business School. Loves coming back to Rhodes for his 2 week teaching blocks. Tebogo is an avid singer enjoys a good social game of golf.
Vincent Maher (1993)
Vincent is a social media strategist and the portfolio manager for social media at Vodacom. Previously he was the strategist at theMail & Guardian Online and co-founder of Amatomu.com, the South African blog aggregator and analytics system. Before that he was director of the New Media Lab at the Rhodes University School of Journalism & Media Studies, the MD of Digital Commerce and a multimedia director at VWV Interactive. He has worked in the online media industry since 1996, has presented papers at many international conferences and specialises in profitable innovation in emerging markets.
Source: BizCommunity.com
Renee (Victor) Matthews (1993)
Renee was at Rhodes from 1993 to 1998. Moved to the UK for 10 years, married with two sons. Teaching instrumental music in schools and privately.
Submitted: April 2010
Phakama Mbonambi (1993)
Mbonambi is a publishing editor of an acclaimed literary journal called Wordsetc. A quarterly, the title promotes the consumption of South African literature and fine writing from elsewhere on the continent, and seeks to be a platform for emerging writers. Phakama, who credits his father for his love of words, manages Flamenco Publishing, which is based in Johannesburg. The journal's site is www.wordsetc.co.za

Alistair Mokoena (1993)
Alistair Mokoena, marketing director of the Gum and Candy Portfolio at Cadbury South Africa since August 2008.
Macdonald Muchemedzi (1993)
I left Rhodes in 1996 and went to Zimbabwe where I stayed until 2010 when I moved back to South Africa.
Submitted: April 2011
Simone Puterman (1993)
Simone is assistant editor at Bizcommunity.com. After majoring in Psychology and Linguistics at Rhodes University, and then completing her Honours in Psychology, she has been in the world of B2B publishing for over 12 years.
Source: BizCommunity.com
Wendy Shepherd (1993)
Left Rhodes in 1997, worked in Joburg for 8 years and then moved to London. Wendy has a daughter of 21 months, Mary-Jane, and is continuing her career in pharmaceutical advertising at a wonderful company in Windsor, whilst running her own jewellery design business part-time. Wendy says she "is single, happy and successful:) Thanks Rhodes!" Wendy wants news of her old art friends.
Submitted: February 2011
Deetesh Vaghmaria (1993)
Deetesh qualified with a B.Pharm degree in 1996. He worked in Port Elizabeth for 2 years and then worked in Durban for a further 2 years before getting married and moving to the UK. After working in community pharmacy for 10 years, he joined a consultancy company, Interface Clinical Services, where he currently works. He has one daughter.
Submitted: February 2014
Vusumuzi (Vusi) Vuma (1993)
Vusi Vuma is a market trends and insights specialist at ALTIV, a creative research agency based in Johannesburg. Originally trained in healthcare sciences. He worked at MARKINOR as head of healthcare market research. Vuma studied and lectured at Rhodes University and his key area of focus is the youth and middle class markets.
Source: Strategic Marketing Magazine article Nov 2008, p31
Rev Dr Andrew Warmback (1993)
Rev Dr Andrew completed a BD at the end of 1996. At the University of Kwa-Zulu Natal he did a PhD in Theology. He now works as Director of Social Responsibility in the Diocese of Natal, based at the Cathedral of the Holy Nativity as Associate Dean.
Submitted: December 2013
Bevan Cullinan (1994)
Well known comedian Bevan Cullinan is married to Justine Cottrell (2001) – 5FM marketing manager. Bevan is a Director of Fresheye Film Productions.
Stephen Grootes (1994)
Currently a political reporter for Eyewitness News, Steven served as the News Editor of Sunrise Radio, worked at radio station News Direct as well as Independent Radio News while he was in Britain. Since returning back home to work for Talk Radio 702, Grootes has covered many of the major political events of the last few years.



Harry Lesufi (1994)
Harry is studying full-time at Wits for Masters in public and development management. Would like to make contact with Mongezi, Ndileke, Robert, Megan and other classmates.
Submitted: August 2010
Maria McCloy (1994) and Kutloano Skosana (1993)
Black Rage Productions is a company specializing in South African urban culture run by Rhodes University trained Maria McCloy, Dzino and Kutloano Skosana. This Johannesburg based multi media company has been operating since 1996.


Thunyiswa Mayaba (1994)
Left Rhodes in 1999, lives in East London and have 2 children (girls ages 10 and 4)
Submitted: February 2011
Rammutele Albinos "Albi" Modise (1994)
Neotel appoints Department of Communications spokesperson as new Media Relations Specialist
Neotel today announced the appointment of Albi Modise as Media Relations Specialist: Corporate Communication, commencing 05 January 2009. Modise has a long track record in corporate communications, predominantly in Information Communication Technology working for the public sector.
His previous employers include most recently the Department of Communications, State Information Technology Agency (SITA), Cyberia ICT Consulting and Government Communications and Information System (GCIS).Albi is a graduate of Rhodes University where he majored in Journalism and Media studies. He has also obtained a certificate in telecommunications policy regulation and management as well as project management.


Jennifer Molwantwa (1994)

Jennifer Molwantwa was recently appointed as a commissioner to the National Planning Commission which will be responsible for drafting a long-term national development plan for the country and will be tasked with producing reports on issues such as climate change, water security, food security, energy security, infrastructure planning, human resource development, defence and security matters, the structure of the economy, spatial planning and demographic trends.
Members of the commission represent various areas of expertise and reflect a diversity of experiences and perspectives.
Dr Jennifer Molwantwa is Unit Manager: Hydrology and Water Scientist at Digby Wells and Associates, where she provides surface water quality input to EIA/EMP on mining related impact prediction, assessment, mitigation, management and development of monitoring programmes.
Dylan Rogers (1994)
He is a freelance journalist, however spends most of his time as a sports anchor with etv, presenting the evening sports news on the eNews channel. He occasionally fills in on Highveld Stereo and 702, when they need cover, presenting their sports news.
Kevin (Bart) Shelver (1994)
Left Rhodes in 1997, have been living in UK for approximately 12 years. I am married and have two children.
Submitted: April 2011
Miriam (Denenga) Shumba (1994)
That Which has Horns is Miriam's second novel and is a wonderful romantic and thought provoking book! It centres on Priscilla, a young woman who tries to understand where she fits in the new Zimbabwe, where there are two types of women - those that submit to the rule of the men, and those who are trying to break free from limited options. Priscilla finds herself torn between a new day and the cultural bonds of the past.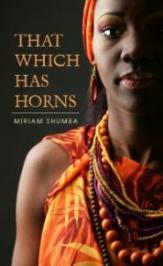 SHOW ME THE SUN is a heart warming romance novel about how one women's low self-esteem almost got in the way of obtaining her goals. In this novel, Miriam Shumba explores family relationships and the meaning of true friendship. Her main female character also discovers how to forgive and overcome challenges in a relationship.
Miriam wrote about her writing and publishing journey - from Grahamstown to U.S.A. for our Rhodes Alumni Miriam Shumba

Miriam's books are for sale in Johannesburg stores at various Exclusive Books branches. A new bookstore called Skoob has opened at Montecasino in Johannesburg and they have stock. Further to this, the books are available from www.kalahari.net and www.exclusives.co.za
Len Olyott (1994)
Len is now living in Brisbane, Australia and has been appointed Executive Officer of Recfish http://www.sportsfish.com.au
Brenton Van Vrede (1994)
Brenton graduated with a BPharm from Rhodes in 1997, got married in 1999 and has four children. He is currently working at the National Treasury.
Submitted November 2009
Rob Jansen Van Vuuren (1994)
Not Strictly a Funny Guy
BARELY a week after being crowned South Africa's king of the dance floor in Strictly Come Dancing, comedian Rob van Vuuren is at it again, putting his tortured body through its paces.
Just a few hours after winning the fifth season of the reality dance show, the Port Elizabeth-born comedian was already rehearsing for a physical theatre show that will be touring France for more than two months from this month.
1995
Nicolette Campbell (1995)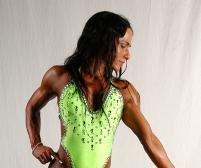 Nicky Campbell
Attorney by profession at Logan Attorneys, specialising in credit laws issues and doing a wide range of work which results in her writing extensively and lecturing throughout South Africa. She has written two books on the National Credit Act, one published by Juta and the other by lexis Nexis. ( www.creditguide.co.za) Nicky is also a body building champion by night. She has recently won the Ladies Body Fitness up to 163cm at the IFBB SA National Championships 2009. Nicky trains every day of the week and her typical day starts at 4a.m. when she goes to the gym and alternates an hour of cardio with weight training. After gym it's off to work until about 5p.m. and then back to the gym where she trains for another hour or two. Nicky has won a number of competitions and she loves the bodybuilding and fitness lifestyle as it "embodies the quest to constantly evolve into something physically better."
Anita (Phiri) Chimudzi (1995)
Left Rhodes in 1997 and has been in Harare since then. Anita is married and has 2 children.
Submitted: August 2009
Deidre (De Silva) Erasmus (1995)
Deidre was at Rhodes for one year in 1995 doing her BSc Hons in Chemistry. She moved back to PE and got married in 1997. She now has three kids and working in PE for Duco Speciality Coatings.
Submitted November 2009
Lindile Fikizolo (1995)
Lindile left Rhodes in 1998, worked in Cape Town for three years, moved to Johannesburg and got married. She has two children and is working on a project to start an independent English medium school in the Karoo Midlands. She is calling on Rhodes graduates who are qualified teachers and passionate about education to join her in taking this project forward. Lindile needs a founding headmaster who will be the face of the school and build it into a world-class centre.
Submitted November 2009
Barry John Gerber (1995)
After leaving Rhodes Barry qualified as an attorney at DM Kisch Inc before leaving for London in 2000. He worked at City law firm SJ Berwin before joining The Coca-Cola Company as IP Counsel for Europe. He is now living and working in Switzerland as Global head of Trademarks for Philip Morris International.
Submitted: March 2014
Avinash Govindjee (1995)
He has made it his mission to research whether government policies in the area of social assistance are in alignment with the constitution. His research focuses on the poorest people in society and he tries to use the law to argue for greater assistance to these people where the state is not acting reasonably. When he is not lecturing or researching at NMMU he is working as an arbitrator at the Commission for Conciliation, Mediation and Arbitration and private arbitrating firm Tokiso, as well as being a consultant to law firm Burmeister De Lange Soni Inc.
Lineke (Moen) Haydock (1995)
Left Rhodes in 1989 and married to fellow-Rhodian James in 1999. They lived in the UK from 2001-2006, but are back and have a lively 17 month old son.
Submitted: September 2010
Claire (Claassens) Houlding (1995)
Claire published a book, Managing Migraines, in April 2007, after leaving retail pharmacy to raise three sons. She is now living in the USA.
Submitted November 2009
Peter John Koen (1995)
Peter is the founder of a company called InfoSlips , which is responsible for Rhodes University's electronic payslips.
Submitted: June 2014
Tendayi (Chikoto) Kunaka (1995)
Final year at Rhodes was in 1997 and Tendayi worked in Harare until January 2009 when her family moved to Pretoria. They have two children aged 2 and 4.
Submitted: July 2009
Mzuvukile Malgas (1995)
Working for a very interesting organization called Institute for Youth Development SA, which provides counseling and testing for people living with HIV/AIDS in Peddie areas. He is a social worker for this organization and also does social mobilization to lobby community members to come forward for testing, especially males. They also provide anti-retroviral drugs for their clients who qualify to have drugs.
Submitted: July 2009
Yvette Mackenzie (1995)
Graduated in 1998 and has lived in London for the last ten years and worked as a journalist. Yvette is getting married in May this year!
Submitted: February 2010
Mzwandile Mbeje (1995)
The SABC has introduced the corporation's new Presidential Correspondents to President Jacob Zuma at Tuynhu. Mzwandile one of the four political journalists appointed, joined the SABC as an intern in 1999 and rose through ranks covering education and the Constitutional Court, and acted as an assignment editor before joining the political desk.
Source: Media Mecca - Published 08 June 2009
Maiwase Queen Nkomo (1995)
Queen is Mobile Transactions Solutions' head of the cellphone channel at First National Bank. She is in charge of the bank's cellphone banking service, inContact, and bulk SMS services. Her target market is anyone who uses a cellphone.
Juliet Pitman (1995)
After working as managing editor in a custom publishing company in Johannesburg, overseeing corporate publications for some of South Africa's major blue-chip companies, including Pick 'n Pay, Liberty Life, Nashua and Sasol, Juliet took a year out to do a BA Hons in Psychology at Wits. In 2006 she started her own business writing company which services SMEs, publishing companies and corporate organisations. She writes opinion pieces on behalf of entrepreneurs and industry experts which appear in business media and is a regular monthly contributor to the South African edition of Entrepreneur Magazine and compiles sustainability and corporate social investment reports for large listed companies. Her areas of expertise include sustainable development, corporate social investment and entrepreneurship. She has also contributed case studies to a wide range of books and publications besides her recently writing and publishing coffee-table books for companies, mostly to showcase their CSI work. Juliet lives in Johannesburg, with her husband, Michael, who is an academic at WITS University in the Psychology department.
Submitted March 2009
Bryon Porter (1995)
Bryan Porter is the manager of GoTravel24 - the site offers all-day access to a mix of travel information and packages, all bookable online. Since inception in April 2008, GoTravel24 has established a regular audience of 80 000 unique users.
Bryan Porter is one of the founding editors of 24.com – A South African Internet portal incorporating content from the 24.com channels, blogs, albums and search. Here, he took responsibility for the day-to-day operation of the portal, its content strategy and staff.
Prior to joining 24.com, Bryan was Editor-in-Chief at News24, South Africa's most popular web site. When he joined as Editor in January 2003, News24 had a monthly readership of 300 000 unique users. Before he left to take up the reins at 24.com in April 2006, News24's audience had grown to 1.6 million unique users, and had become the first digital business in the Media24 stable to become profitable.
As Editor-in-chief, Porter was responsible for the editorial direction of the site, management of the 15-strong editorial team, and at any one time, at least 8 external contributors. Porter also took responsibility for the editorial mix, maintaining relationships with external content providers, and the newspaper partners within the Naspers group.
Porter developed a passion for the online medium while in London. In 1999, he took on a role as reporter for acclaimed industry magazine New Media Age – which focused on content web sites and the marketing thereof. Porter was promoted to Senior Reporter at New Media Age, before being invited to launch and run the web presence for the New Media Age Group.
Bryan Porter graduated from Rhodes University in 1997 with a Bachelor of Arts degree. Porter is regularly invited to advise on digital strategy in other areas in the Naspers group, including a two month consultation to MediaZone in San Francisco, California. He has spoken at various conferences, and contributes to a range of industry magazines
Submitted: June 2009
Andrew Alexander (1996)
Fly Fishing For Sharks, written by Andrew, is a memoir about his experiences as an acute sufferer of obsessive compulsive disorder (OCD) which has led him on a path that he would never have chosen. The book is meant to help the thousands of people who suffer from this disease. The book explores the unique link between OCD and depression, society's treatment of the mentally ill and deals with suicide, sexuality, and the effects of religion on his mental health. To buy the book, ask your local bookstore to order from Blue Weaver Distributors. They are a Cape Town based firm and the bookstores should easily be able to look them up in the PASA guide which is the industry directory. Some Exclusive Books branches in Cape Town will be carrying the book within the next few weeks. (Cavendish, Canal Walk and Constantia.)
Submitted May 2009
Nikiwe Bikitsha (1996)
Nikiwe has joined the eNews Channel, co-anchoring News Night with Jeremy Maggs, weekday evenings 6pm-9pm. Nikiwe has worked her way through the ranks, starting her career as a radio field reporter at 567 Cape Talk. She then moved to Talk Radio 702, where she was a senior reporter and duty editor. The eNews Channel is an ideal place for her to explore local and international stories, on a daily basis, in an environment that offers independent coverage.
Source: http://retail.bizcommunity.com/Article/410/66/36000.html
Charity (Maguwah) Biti
I left Rhodes in 2000, worked in Zimbabwe for 4 years then moved to South Africa for 4 years through the Us and back to Zimbabwe again. Im in the property development business and am married with a Son
Gavin Davis (1996)
Gavin is living in Cape Town with Catherine and their two sons. He works in politics.
Submitted November 2009
Hendrina (Ndakola) Hango (1996)
Pharmacist owner of NATU Pharmaceuticals cc - Branches: Oshana Pharmacy, Eenhana Pharmacy, NATU Pharmacy. All are retail pharmacies in Namibia.
Submitted: July 2010
Richard Holmes (1996)
Richard is a travel writer and spends a lot of time away from his wife! Richard says the craziest thing he has ever done is to scuba dive off Gansbaai without a cage – and swim in the Okavano Delta.
Source: Shape-1st March 2009-page12

Rebecca Masego (Malebye) Khutsoane (1996)
Rebecca left Rhodes in 1999 and went on to partner with industry leaders, holding various positions of leadership in procurement
Deputy Director: Department of Minerals and energy
Senior sourcing manager: SASSA
Sourcing manager: Absa
Head of sourcing and procurement: Woolworths financial services
Group Sourcing manager: Commerce Zone a division of Multichoice
Submitted: November 2015
Ndabaningi (Zubz) Mabuye (1996)
Two time South African Music Award nominee Zubz has released his third Hip-hop album Cochlea:One Last Letta.
Sikelelwa Mgabadeli (1996)
This talented broadcaster is making a name for herself countrywide as a TV anchor who is able to master issues of local politics and finance. Siki left the SABC two years ago to join international news station CNBC Africa and she has joined SAfm on the weekday Morning Talk show between nine and noon tackling issues of crime, unemployment and other topics.
Zanethemba Mkalipi (1996)
Zanethemba left Rhodes in 2002 and worked in Cape Town for the Institute for Democracy in South Africa for a period of two years. He moved to Pretoria in 2004 where he worked for the Department of Foreign Affairs (now Department of International Relations and Co-operation) and was then posted to the African Union in Addis Ababa, Ethiopia in 2006. In July 2009 he returned to Pretoria where he continues to work for the Department of International Relations & Co-operations. He is currently contributing a chapter to a book on peacekeeping in Africa.
Submitted November 2009
Celine (Cloete) Morolong (1996)
Celine completed her degree in 1999 and has worked in the government communication for seven years and is currently working in a Political office. She is happily married to Harold Morolong for the past six years.
Submitted: June 2010
Kgaugelo Motlanthe (1996)
Making waves wherever he goes, Duke is best known for his role in e-TV soapie Rhythm City and before that as Rocky, the arrogant drug dealer in SABC1's soapie Generations from 2001 to 2003. Duke is now running his own gigs promotion company.
Source: Daily Sun, Friday, 27 November 2009, p10 – Glacier Nkhwashu
Andrew Rae (1996)
Has been working at the Department of International Relations and Cooperation since 2007.
Submitted: September 2010
Samantha Reinders (1996) and Pieter (Toast) Coetzer (1996)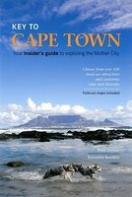 Samantha and Toast met at Rhodes where they studied photo-journalism as ungergrads. They have recently launched the Key to Cape Town an insider's guide to exploring the Mother City. It's a book that will appeal to any red-blooded Capetonian who doesn't want to miss out on what tourists see and do. The book will inform you about standard tourist attractions as well as off-beat destinations and activities. Key to Cape Town is dedicated to Monty Cooper (1969) who was their photo-journalist lecturer at Rhodes who passed away a few years ago from malaria. Toast is a senior staff writer with Weg and Go and Sam freelances for various clients, mostly overseas. They team up regularly to do assignments and will be heading back to Namibia at the end of this month for another assignment. While Toast mainly concentrates on writing the text Sam takes the pictures.
Source: Atlantic Sun, Thursday 16 April, p.14
Toast Coetzer (1996)

Toast has also written his own book called Naweek about Sex, drugs & rock 'n roll... Toast Coetzer's prose debut draws the reader through the ecstasy but also the frightening ups and downs of the rock world. His novella deals specifically with the drug-induced retrogression of an Afrikaans rocker. It is retrogression in more ways than one, as the story is also told backwards.
It begins with the death notice of the hero, a certain Le Roux (Maanhaar) Basson, and step by the step the reader is taken back, and one is forced to walk backwards to the incident that heralded Maanhaar's swan song. And walking backwards, the reader then realises, means looking in a different way, experiencing in a different way, and being at the mercy, as it were, of the distorted logic brought about by drugs and the adoration of thousands.

Jon Savage (1996) and Jane Breetzke (1998)
Jon Savage and Jane Breetzke, co-members of the local rock band Cassette have made themselves into a musical commodity and have just released their second album. Cassette were nominated for three SAMAs in 2007 and won Best Rock Album, and recently flew to Nigeria to perform at the MAMAs (MTV African Music Awards), where they were nominated for Best Live Act.
David Shepherd (1996)
David is part of the editorial staff of a business to business publication, and is married with a baby son. He has edited, In the Words of Desmond Tutu, which is a collection of some of Nobel Peace Prize laureate Archbishop Desmond Mpilo Tutu's most famous and inspiring quotes. The book conveys the intelligence, dignity, steadfastness and much admired wit with which he goes about his work. In doing so it shows how he has come to symbolise and indeed mould a growing movement for global justice. The words collected in this book promises to provide inspiration in confronting challenges of discrimination and moral uncertainty which we all face, individually or collectively.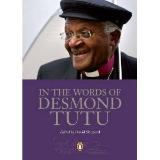 On Apartheid

"For goodness' sake, will they hear, will white people hear what we are trying to say? Please, all we are asking you to do is to recognise that we are humans, too."
On Christianity

"The Christian faith has been responsible for some of the most horrendous atrocities and we who are Christians ought to be a great deal more modest."
On Homosexuality

"We struggled against apartheid in South Africa, supported by people the world over, because black people were being blamed and made to suffer for something we could do nothing about; our very skins … It is the same with sexual orientation. It is a given."
Cisca Vennard (1996)
Currently living in Amsterdam, Cisca happily defected from journalism, and editing books and magazines, to working in online retail in the UK. After three years with Amazon.com she has moved into a consulting role with a leading specialist in eCommerce software and finds herself on the same gracht as another old Rhodent.
Submitted: March 2012
Marion Woolf (1996)
Cabs For Women was launched in Johannesburg last year and is the first taxi service for women in SA based on models that have sprung up in Dubai, Dublin Iran, India and London. When Marian returned to SA after travelling she wanted to start a taxi company that empowered women – both as passengers and as employees by providing a career in a male-dominated industry and by providing a service that is reliable and safe for passengers.
Source: Marie Claire, 01 Jun 2009, Page: 151#
St Claire Adriaan (1997)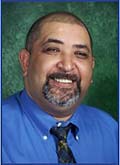 St Claire Adriaan
Co-founder of Success Preparatory Academy in the United States, St.Claire Adriaan has had a seventeen year career in education. He has been recognised for his tremendous achievements by winning numerous awards and he has commendations for exemplary teaching from the Mayor of San Diego, United States Congress, and the United States Senate. St Claire also presents workshops for math teachers throughout the country.
Lee-Anne Barnes (1997)
Based in Cape Town, Lee-Ann Barnes is a self-employed Journalist/personal trainer/group trainer looking to make a difference in people's lives.


Sherwin Bryce-Pease (1997)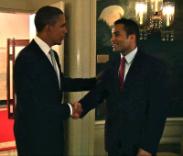 Sherwin met President Obamo at the White House and conducted one of the most prestigious interviews of his career. The interview shed light on Obamo's views on Africa and included discussions about the Uganda bombing, Somalia, Sudan, the World Cup in South Africa and Nelson Mandela.
Interview Transcript
Matthew Charlesworth (1997)
I left Rhodes at the end of 2004 and entered the Society of Jesus. After some more time studying and travelling, working in various countries in Europe, Africa and North America, I am returning to South Africa and will be ordained to the Roman Catholic Priesthood at Holy Trinity Catholic Church in Johannesburg on 23 September 2016.
Brent Dodd (1997)
Art Master – Brent has had six successful painting exhibitions (please visit www.brentdodd.com) and he is also waiting to publish his first novel called Finding Home, which is about a boy growing up in Africa.
Pieter Grootes (1997)
Senior manager for markets & competition at the Independent Communications Authority of SA (Icasa).
Vivienne Hambly (1997)
Vivienne Hambley is a freelance writer and photographer living in Brixton, South London.
Vicki (Rethman) Hastings (1997)
Left Rhodes in 1999, worked in Zimbabwe at Falcon College for 4 years and moved to the UK where she is the Trauma Manager for Cumbria Constabulary.
Ezra Kahimbaara (1997)
Software AG has appointed Ezra Kahimbaara as director for strategic solutions and technology. Kahimbaara started at Software AG in 2007 and has a broad experience in the IT industry, including a position at African Legend Indigo as senior engineer and solution architect and integration specialist at T-Systems.
Source: Sunday Times, Business Times Careers, 15 Feb 2009, Page: 5


Mable Diphofu (1997)

I am an ex Rhodean who studied bachelor of primary education from the year 1997 till 2000 at the East London campus. I am currently working as a teacher at Debswana Diamond Company in a town called Orapa,One child and very keen on working with children with special needs.
Carol Maibvisira (1997)
Left Rhodes in 2000 and can't believe how long ago that was! Not married, no children and just moved to New Zealand and planning to study at the University of Auckland.
Submitted November 2009
Tamuka Mtengwa (1997)
Graduated at Rhodes University in 2001 (Bachelor of fine Art) becoming the first black student to specialise in Photography.
Lectured Photography and Art at Bulawayo Politechnic, Zimbabwe's Institute of Art & Design (2002-2006)
Was selected for the African Photography master class, Bamako Mali (2005)
Lectured Photography & Theory of Art at Chinhoyi University of Technology (2006-2009)
Was selected to exhibit at the D.U.T.A bieneal, Douala, Cameroon (2006)
Acquired a Post graduate diploma in Media & Communication Studies at The University of Zimbabwe (2007)
Currently a lecturer of photography at Tshwane University of Technology Pretoria, South Africa.
Submitted: June 2011
Gugulethu Mvemve (1997)
Old friends can contact her at gugumveme@yahoo.co.uk
Submitted: June 2011
Lungelwa "Lulu" Nxozi (1997)
"My biggest resource is myself," says Generations' remarkable new find, Lungelwa Nxozi. The tall model-looking actress plays the role of sweet but conflicted Belinda, Bridgette Shabane's younger sister.
Source: The Sowetan – 11 December 2008
Mziwamadoda Titus (1997)
Left Rhodes in 2001, worked in the private sector from 2002 until 2007. He then joined the public service in 2008 and is currently a Senior State Advocate in the Asset Forfeiture Unit in Cape Town. Madoda is busy completing a Postgraduate Diploma in Taxation with UNISA in preparation for a comeback in the private sector, preferably joining the corporate world.
Submitted: August 2011
Pieter-Dirk Uys (D.Litt. (Hon.),1997)
Pieter-Dirk Uys was born in Cape Town in 1945 and has been in the theatre since the mid-1960s. Closely associated with both the Space Theatre in Cape Town and Johannesburg's Market Theatre during the 1970s and 1980s, he has written and performed 20 plays and over 30 revues and one-man shows throughout South Africa and abroad.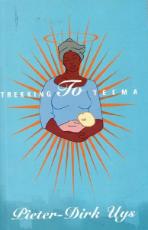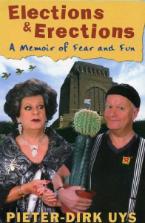 His plays Paradise is Closing Down, Panorama, God's Forgotten, Faces in the Wall and Just Like Home have been performed internationally, and his one-man shows Adapt or Dye, One Man One Volt, You ANC Nothing Yet, Truth Omissions, Live from Boerassic Park, Dekaffirnated, and Foreign Aids have been presented in the United Kingdom, Denmark, Germany, Holland, the USA and Canada. His performance of Foreign Aids at La Mama received the Obie Award in New York in 2004
Pieter-Dirk Uys has been doing this sort of thing for so long that people now refer to it as a career. Officially unemployed since the early 1970s, he writes, directs, acts, produces and does everything else, including the making of dresses and the wearing of them! Having survived the mediocrity of apartheid kultuur, it is his therapy and his joy to expose the bones of that dinosaur for the entertainment of democratic audiences worldwide. He is delighted to still have a government that on a daily basis write his best material!

Most of Uys's satirical work was available in South Africa on video (and still is, on DVD) and so, in spite of government censorship during apartheid, he built up a very large multiracial audience. Members of the present democratic parliament remember seeing his videos while in exile and in prison!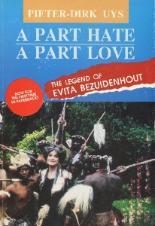 A prolific writer in many genres, his novel, Trekking to Teema, was South Africa's first internet book in 2000, before being published in tree-format. He has also written Evita Bezuidenhout's biography, A Part Hate A Part Love, as well as a book based on his 12-part 1994 MNET television series, Funigalore, in which Evita Bezuidenhout, his most famous creation, interviewed the new democratic government's leaders, including Nelson Mandela. In 2003, Uys premiered a new play, Auditioning Angels, and published his first volume of memoirs, Elections and Erections. A second volume of memoirs, Between the Devil and the Deep, became a bestseller throughout South Africa in 2005.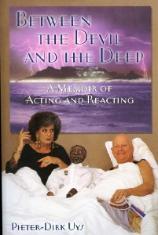 Pieter-Dirk Uys was awarded South Africa's prestigious Truth and Reconciliation Award in 2001, as well as honorary degrees from Rhodes University (D.Litt.Hon. 1997), the University of Cape Town (D.Litt.Hon. 2003), the University of the Western Cape (D.Edu.Hon. 2003) and the University of the Witwatersrand (D.Litt.Hon. 2004). Pieter-Dirk Uys' celebrated alter-ego, Evita Bezuidenhout, proudly received the Living Legacy 2000 Award in San Diego, USA.
Since 2000 Pieter-Dirk Uys has been travelling around South Africa, visiting over 1.5 million school children, as well as prisons and reformatories, with a free AIDS-awareness entertainment called For Facts Sake!. He has also released a corporate AIDS-information video, Having Sex with Pieter-Dirk Uys, as well as the family-friendly video, Survival Aids, and Just a Small Prick!, a treatment of the fears surrounding testing for HIV.

Recent successes include Evita for President, which he has performed in London, Johannesburg, Cape Town and Durban, and Elections & Erections, which he performed in Durban, Johannesburg and Cape Town in the run-up to the 2009 election, and toured to the USA in both 2008 and 2009. In September 2008, Evita Bezuidenhout launched her own political party, Evita's People's Party (EPP), to assist with voter education in preparation for the 2009 general election. Uys also directed his latest play, Macbeki, at the Market Theatre, Johannesburg, in April 2009. In 2010 Uys published a cookbook, Evita's Kossie Sikelela, and added Desperate First Ladies and F.A.K. Songs and Other Struggle Anthems to his repertoire


Pieter-Dirk Uys lives in Darling, where he has converted the old railway station into a cabaret venue called EVITA SE PERRON, famous for its satirical garden, called Boerassic Park, and the domain of Evita Bezuidenhout, the 'most famous white woman in South Africa'. The unique museum/nauseum of apartheid artefacts there, reflecting the madness of the past, is arguably the only satirical exhibition of South Africa's recent past.
Source:
Daniel Visser (1997)
Graduated in 2000 (BSc Hons Biotechnolgy). Recently completed my PhD at Rhodes. I have been married to Eve for 8 years and we have 2 children – Matthew and Gabrielle.
Submitted: April 2011
Jade Paviour-Williams (1997)
Finished at Rhodes in 1999, became a Management Consultant for IBM, studied further at Wits Business School, joined Standard Corporate Investment Bank for 6 years as a manager, left beginning of 2010 to become Director Business Development for Ash Brook Commercial Properties. Jade is married with 2 girls (aged 5 & 2) and is currently training the The Cape Argus!
Hamish Pillay (1997)

The Rainbow has no Pink
Based in East London as a marketing consultant, specializing in events and talent management, Hamish also find time to write his first book, The Rainbow Has No Pink, winner of the 2008 Citizen Book Prize, voted for by the reading public. In writing The Rainbow has no Pink, he seeks to publicize some of the more bizarre aspects of the former apartheid regime and highlight how "the reality is that apartheid is not over".
Source: http://www.internationalpubmarket.com/clients/tds/books/AuthorDetail.aspx?id=14805
Shaun Rambalie (1997)
Graduated in 2005 and is currently a Production Pharmacist at Cipla Manufacturing, Durban.
Submitted: August 2009
Sebrena Sodalay (1997)
Sebrena left Rhodes in 2000, worked in community newspapers as a reporter and editor and then switched sides of the news desk for a career in PR. She is currently working at Tynago Communications in Johannesburg.
Submitted November 2009
Shana (Mohan) Thomas (1997)
Left Rhodes in 2003 and worked for both KPMG and PWC - got married in Jan 2006 and moved to the United States.
Submitted: January 2010
Cheryl Ann (Wood) Williams (1997)
Left Rhodes in 2000. Worked in the Eastern Cape for ten years and now lives in the Western Cape. Happily married to Grant Williams and they have three beautiful children.
Submitted: October 2010
Michael Blake (1998)
Composer, musician and teacher
http://www.michaelblake.co.za/
Eric Boakye (1998) and Augustina (Asafo-Adjei) Boakye (1998)
Proven Methods of Making Money & Building Wealth
?

Written for both novices and the financially astute, the powerful strategies and sought-after insight offered by Eric and Augustina, could help you substantially change your financial destiny to ensure true and lasting financial success, supporting their long-term vision of helping to create a new generation of financially successful South Africans. With 10 years experience in the financial industry, Eric's skills range from auditing different businesses and providing research work for businesses, to setting up and managing Risk Management functions. In addition to this, Eric has a keen interest in the different sectors of the capital market in South Africa.
Augustina has about 9 years' experience in the financial industry. Her skills range from analysing businesses and providing research work on issues in the financial industry, to providing financial education to others. In addition to this, Augustina has been involved in trading stocks and other market instruments for a number of years.
Rory Brimecombe (1998)
left Rhodes in 2008 and worked for Mintek (SA) for 2 years 4 months as a Scientist. Rory is currently employed by the pharmaceutical diagnostics giant Diasorin as a Senior technical Manager, based in gauteng (SA). He has a Doctorate from Rhodes in Biotechnology.
Submitted: May 2011
Andrew de Klerk (1998)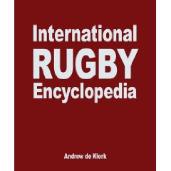 The International Rugby Encyclopedia 2009 has been almost 18 years in the making. It is the complete international rugby encyclopedia that has researched and presents every single recognized international ever played by the traditional top eight nations (since 1871 when Scotland took on England) that is well illustrated and structured, featuring stories on the great players to have graced the game, the great matches to have captivated the crowds and the great stadiums to have hosted these internationals. The chief feature of the book is its comprehensive content that covers each of the top eight nations.
Andrew grew up in Grahamstown where Saturday morning rugby matches between the various schools of the region were strongly attended and vociferously supported by the locals. He has a BSc (Hons) in Geology. His job as an environmental geologist takes him all over the world, which suits him perfectly as it affords him some unique opportunities between flights to check out international rugby matches, stadiums, museums, players and administrators, in his never-ending quest for the tiniest detail on a perhaps long-forgotten test match. Andrew is an avid bird-watcher and loves the bush (he once spent a year as a game ranger at Mala Mala near the Kruger National Park). He is a member of the Geological Society of South Africa, is married and lives in Johannesburg.
Lara de Matos (1998)
Lara finished her BAJourn in 2000 and PdEM in 2001. She started her own business in 2003 and is in the process of creating a new business (which will be operational by the end of 2009) hopefully changing the public transport sector for the better. Living in Johannesburg.
Submitted November 2009
Darren-Jay Hart (1998)
Graduated with a Bachelor of Journalism degree in 2002. Although he specialised in Television, Darren decided to pursue a career in publishing and became an editor just four years after leaving Rhodes! After 10 years in the magazine industry, he decided to venture into digital media where he currently works as the Digital Content Manager for Sun International.
Submitted: May 2016
Lance Heath (1998)
Lance left Rhodes in 2006, moved to Cape Town where he started a private clinical psychology practice. He is also involved in school work at United Herzlia Schools.
Submitted November 2009
Laurel (Mitford-Barberton) Kriegler (1998)
Laurel left Rhodes in 2001 and has lived between the UK and SA since. She is currently in the UK.
Submitted November 2009
Rochelle McCauley (1998)
Rochelle left Rhodes in 2002 and worked for Business Day for a year. She then joined the Barclays Africa graduate program and subsequently ended up working at Absa Capital in Johannesburg.
Submitted November 2009
Laura (Hurter) Mitchell (1998)
Left Rhodes in 1999 and travelled Europe for 4 years before moving to Johannesburg. Now working in Advertising, married and have 1 child, Olivia Rose who is 9 months old.
Submitted: 2013
Beatrice Moore-Nothnagel (1998)
She is the features editor at Tuis and Home magazine. After completing her B.journ. at Rhodes in 2001, she spent two years as a journalist and supplement editor at Die Burger and four years in corporate communications at Santam.
Source: Media, The, 01 May 2009, Page: 4#
Kathryn Nel (1998)
Graduated in 2001 with hons in Psych (distinction-did her undergrad at Rhodes as well), went on to become a Psychologist and got her Phd (UZ). Has been promoted (2012) to Associate Professor (Psychology) at the University of Limpopo.
Chantelle Pepper (1998)
Chantelle graduated from Rhodes in 2001. Since her graduation she lived and worked in London, working at the Tate Gallery.
She came back to South Africa so that she can be part of the development of the country.
She worked at the Democratic Alliance National Head Office and Provincial office in Cape Town. She became involved in the operational side of the DA, which made her a seasoned operations manager for the Durbanville / Atlantis Constituency. She worked closely with her Members of Parliament and MEC of Social Development.
In 2011 the MEC of Social Development recruited her to be part of the office in the Ministry to head the Special Projects.
In 2012 she enrolled at the University of Cape Town to do her Post Graduate Diploma in Addiction Care (which was funded by the department) in order for her to become specialized in addictions / substance abuse field. As a result she is currently the Western Cape Provincial Substance Abuse Coordinator based in the office of the MEC. She resides with her partner in the CBD of Cape Town. She loves outdoor activities especially hiking. She is originally from Grahamstown and would love to give back to the community by bringing an outpatient treatment service for people and students with alcohol or other drug problems.
Submitted: January 2014
Joy Sixholo (1998)
Left Rhodes in 2002, Graduated with a M.Sc at University of Pretoria. Worked 5 years at the Agricultural Research Council as a Researcher before moving to the Commercialization Office of the Innovation Fund (NRF/DST). Joy is married with 1 daughter who was born December 2008.
Submitted: August 2009
Zamokwakhe Somhlaba (1998)
left Rhodes in 2004; worked for PSAM, AISA, RAASCA, Department of Foreign Affairs. Is now in the Ministry for Public Service and Administrator as Director: Research
Marie Ting (1998)
Left Rhodes in 2001. Based in Pretoria working for the National Department of Science and Technology.
Submitted: February 2011
Marc Van den Brandt (1998)
Marc graduated in 2002, worked in Johannesburg for the next six years till 2008, and now lives and works in Cape Town.
Submitted November 2009
Gerold Bartels (1999)
Gerold was an International guest student in Environmental Water Management in 1999. He teaches mathematics, chemistry and music. He is also a choir leader and organ player in Oldenburg (in north Germany).
Submitted: January 2014
Bruce Burmeister (1999)
I left Rhodes in 2001, moved to Copenhagen, Denmark, got married and now have 2 little girls.
Submitted: April 2011
Cheryl (Gilfillan) Dinkelman (1999)
Commercial Contract Specialist at Nokia Siemens Networks, Pretoria South Africa.
Submitted: August 2011
Tim Goodenough (1999)
In The Zone written by Tim Goodenough and Michael Cooper is a combination of; 15 "behind the scenes-how did they do that?" type interviews with top South African men and women, and the technical detail that explains their high performance stories. Gary Player, Natalie Du Toit, Jonty Rhodes, Lucas Radebe, Naas Botha and Sherylle Calder are interviewed amongst others. The authors set out to define "mental toughness" – what is it and how can I get some of that? From their in-depth interviews they discovered that not only did all the great sportspeople interviewed have common mental skills, beliefs and strategies; they had 13 unique skills that occurred time and time again. This book is part biography, part textbook and part self development guide that sheds light on the "black box" of mental toughness in a powerful way whilst going a long way to answer the question, "What made our sporting heroes great?"
?
Kai Lossgott(1999)
Kai Lossgott is a contemporary visual artist and poet whose personal practice currently focuses on exploring green politics and systems theory through experimental film, performance and drawing, for instance his engravings in plant leaves. He is also known for his public performance collaborations on the Spier Contemporary 2007, Infecting the City 2009, the Badilisha Poetry X-change 2009, Cape 09, and Out The Box 2010.

a million ungrown branches. Kai Lossgott. 2010. Laser engraving on poplar leaf. Glass and beech lightboxes. 30 x 30 cm.
Website: http://www.kailossgott.com/
Bulelwa (Dynywa) Maponya (1999)
Bulelwa works as Regulatory Manager at Novartis Consumer Health in Johannesburg.
Submitted: March 2010
Andrew Mc David (1999)
Finished Rhodes in 2002 and completed his articles at PwC in Johannesburg for 3 years. He went to zurich for 2.5yrs and is now in London. Andrew is still working for PwC and is getting married to Vicki Robinson (1999) in October 2009.
Submitted: July 2009
Steve Noble (1999)
Steve moved to Cambodia in March of 2013 and joined Cambodia Pocket Guides as GM- they also publish B2B, Elite, Street-Wise and Door2Door. He has a keen interest in new technologies and digital media and hopes to develop these internally to make them a market leader online as well as in print in Cambodia.
More recently he has been assisting Kampuchea Balopp as Communications Manager and manages their media and online presence.
Steve is an avid music lover, particularly punk rock and ska, he has been attending gigs and festivals for more than 10 years in United Kingdom, US, Europe and South Africa.
He has also spent a large amount of that time interviewing a variety of bands and people involved in the music industry and been intrigued by the changes in the musical landscape and how digital media has shaped music as we know it.
With a background in radio, print and web, he is looking to learn new technologies and interact with people involved in music, especially in the underground or independent scene.
He is exploring options in the Cambodia film and music scene in terms of putting something together.
He has had some extensive travels and is always looking at exploring new lands and watching new bands.
Specialties: Writing, Interviewing and Traveling
Submitted: March 2014
Lindelwa Nonjaduka (1999)
Lindelwa left Rhodes in 2004, she is currently working at The Presidency as Outcomes Manager and responsible for monitoring and evaluation. She has 1 child aged 4 and is busy with her PhD studies.
Submitted: February 2014
Simon Schoon (1999)
Graduated from Rhodes in 2002. Worked for Barclays Capital in Johannesburg for five years and is now living in Nashville Tennessee reading towards his MBA at Vanderbilt University.
Submitted: March 2010
Avri Spilka (1999)
Left Rhodes in 2005 after completing a Bachelor of Journalism. Has lived, worked and studied in Johannesburg since. Avri is now engaged and studying towards a qualification in Sexology.
Submitted: August 2011
Jacqueline Steeneveldt (1999)
Jacqueline and her colleagues won the award for Presentation at the Mondi Shanduka Newspaper Awards 2008 for the story "Inside the Mob". Jaqueline worked as a reporter and layout sub-editor at Beeld for five years, with a brief stint as revise sub-editor at The Star, prior to her current position as sub-editor at the Mail & Guardian.
Source: Mondi Shanduka, 6 May 2009, page: 21#
Tracey Thomson (1999)
Left Rhodes in 2002, and was on her way to the Uk and got stuck in Johannesburg. Currently working in marketing and events and loving every minute of it, although still keen to go abroad and is looking at Australia!
Submitted: January 2010
Ilke van Niekerk (1999)
Ilke left Rhodes in 2004 after completing her B.Pharm, and now works in Windhoek as a wholesale pharmacist.
Submitted: November 2009
Last Modified: Mon, 29 Apr 2019 16:48:11 SAST