(1950 to 1969)
Bevan Jennings (1950)
Left Rhodes in 1952 spent next 2 years doing BSc (Survey) at KZN University. He spent 7 years working as a Land Surveyor in Rhodesia. Then spent another 7 years with Anglo in Zambia working in Operations Research, he moved to M&R for 16 years as an IT Manager, He then worked 7 years with Olivetti. He is now retired to Greyton in Western Cape.
Submitted: December 2013
Pearce Rood (1950)
Left Rhodes in 1954, qualified as an attorney, moved to England in 1960 and qualified as a English solicitor in 1964. Pearce was a partner in an international law firm, Baker & McKenzie, for 22 years until his retirement in 1990.
Submitted: November 2009
Jeanette Eve (1951) and Basil Mills (1984)
A Literary Guide to the Eastern Cape: places and the voices of writers , published in 2003 by Double Storey and written by Jeanette Eve with drawings and photographs by Basil Mills. To place orders for the book please e-mail jandeve@telkomsa.net

Malcolm Alexander MacCallum (1951)
Malcolm left Rhodes at the end of 1953, he worked in the computer industry for most of his working life except for a four year period where he went tobacco farming in Southern Rhodesia as it was then known.
Submitted: June 2015
Richard Buckland (1952) and Thelma Neville
Journalists Richard Buckland and Thelma Neville commemorate the centenary of Rhodes University with this richly illustrated, engaging account of the university's history from its inception in 1904.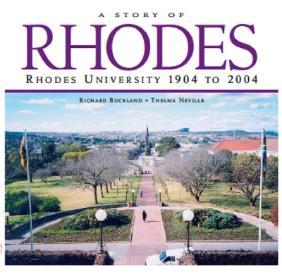 Thelma has a long acquaintance with Rhodes and was at one time press officer for Rhodes. At the height of apartheid, she served as chief organiser of the successful International Woman's Convention held in Grahamstown.
Richard was a student at Rhodes in the early 1950's and later became a broadcaster and journalist in Northern Rhodesia and the former Federation of Rhodesia and Nyasaland. Richard returned to Rhodes, first as public relations officer and subsequently as director of public relations. following his retirement, he served as editor of Grocott's Mail.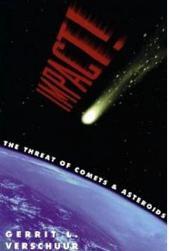 Valerie (Wakefield) Lorenz (1952)
Left Rhodes in 1952, moved to England; lectured in Eng. Lit at various Unis; have four children and six grandchildren, and enjoy theatre, art, etc.
Submitted: November 2009
Freda (Johnson) O'Brien (1952)
Left Rhodes in 1953 and taught in Bulawayo for three and a half years.
Having married at the end of 1955, Freda left teaching for motherhood eighteen months later and resumed it again once her youngest child was in mid- high school. When she and her late husband came to live in Johannesburg during retirement, she was pursuing esoteric practices and still does.
Brian Thiel (1953)
Brian left Rhodes at the end of 1957 to teach at the Grey High School, Port Elizabeth. He married in 1964 and became headmaster of St Andrew's School in Bloemfontein. Later he was headmaster of Pridwin School in Johannesburg before moving to Sydney, Australia, with their three children. Brian was deputy headmaster of Barker College (a leading Anglican School) for 17 years before retiring in 1996. Since then he and his wife have travelled widely in Australia and overseas.
Submitted November 2009
Susannah Lillibeth (Swart) Moolman (1954)
Lillibeth has worked as a voluntary worker in a variety of fields, her most important activities as a consumer activist since 1975. She has twice been a recipient of a National Consumer Award for Excellence in Consumer Protection awarded by the Department of Trade and Industry (dti) and she is Honorary Member of the award winning South African Consumer Union. She was named as a Paul Harris Fellow by the Rotary Foundation of Rotary International in 2004. This multi talented lady has attended and addressed commodity conferences, been speaker at a Commonwealth Conference on service delivery in the civil service and on consumer goods in India 1997, visited the United States studying consumer organisations, Agricultural Markets, Womens Issues, Product Safety, and Consumer Hotlines in the USDA. She is the Editor, Associate Editor and Joint Editor of numerous publications.
Submitted: May 2009
John Shingler (1954)
After graduating from Rhodes in 1956 he lived in Johannesburg and Cape Town for several years. John left South Africa in 1961 and moved to Canada in 1966. He was on the faculty at McGill University from 1967 to 1996, when he joined Brockhouse Cooper. In 2010 John joined with two partners to establish TBC Capital Inc., a financial firm.
Submitted: February 2011
John Goldsmid (1955)
John left Rhodes in 1961. He married Hilary (Terry, 1960) and moved to Australia from Rhodesia in 1977. He is now retired but still lectures in Medical Microbiology at University of Tasmania on a casual basis.
Submitted November 2009
Reginald Furber (1955)
Author of The Green Pig which is based on his and his police reservist companions during the Rhodesian Bush War in the late 1970's. The book is a very easy yet fascinating read on a unique society now largely consigned to the dust bin of history, as well as a reminder of an impossible dream ultimately destroyed by the demise of colonialism.

Copies of the Green Pig are available and for sale (R120) by contacting Reg Furber at amandafurber100@gmail.com or PO Box 890216, Lyndhurst 2106, telephone: 011 882 2552
Submitted: November 2009
Brian (1955) and Averil (Dickens) Heath (1956)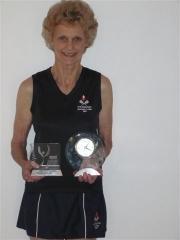 Averil Heath with her trophy
Brian won a gold medal at the 2005 World Masters Squash Championships and a silver medal at the 2006 event held in Cape Town in the over 70s age group. At the 2008 World Masters Squash Championships held in Christchurch, New Zealand, Brian won a silver medal and Averil went one better by winning a gold medal both in the over 70s age group.
Neil and Pat Papenfus (1955)
It is interesting to note that Neil and Pat, their son Dave (1984), and their son Graham (1986)and their daughter Terry (1989), their daughter-in-law Val (1985) (nee Proctor) and their son-in-law Nick Rudston (1988) together spent 78 years in total at Rhodes! As Neil says, it is fortunate it did not take them as long to obtain their degrees and the bulk of the years come from Pat and Neil's time on the staff of the University!
Submitted: July 2010
Peter Searle (1955)
CEO of Volkswagen SA for 16 years before his retirement in 1994, Peter has been kept busy with consultancy work and remained in touch with his old school, St Andrew's College and his alma mater by serving on the governing bodies of both. His time is further taken up with golf, hiking and swimming.
Gerrit Verschuur (1955)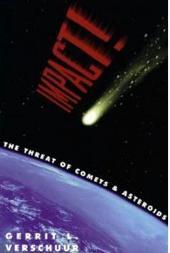 Gerrit L. Verschuur is an adjunct Professor in the Physics Department, University of Memphis, former City Council member in Lakeland, Tennessee, a town just outside Memphis and is married to Dr Joan Schemiz, a solar X-ray astronomer who teaches at the university. He has published approximately 100 scientific papers and a like number of popular astronomy articles and still does research and publishes papers on interstellar matter. Professor Verschuur also holds several patents and is the author of the following books:
The Invisible Universe: The story of Radio Astronomy. (Springer-Verlag 1973) Nominated for National Book Award.
Galactic and Exragalactic Radio Astronomy - Co-editor with K.I.Kellerman (Springer-Verlag, 1974) Also in Russian translation.
Cosmic Evolution: Introduction to Astronomy - A textbook, with G.B. Field and C. Ponnamperuma. (Houghton-Mifflin, 1978) Also in Japanese translation.
Starscapes - (Little-Brown, 1977)
Cosmic Catastrophes - (Addison-Wesley, 1978) - Also in Dutch and Japanese translations.
The Invisible Universe Revealed: The Story of Radio Astronomy - (Springer Verlag, 1987) Die Phantastishe Welt der Radioastronomie - German translation (Birkhauser-Verlag, 1988)
Galactic And Exragalactic Radio Astonomy - 2nd edition, co-edited with K.I. Kellermann. (Springer-Verlag, 1988)
Insterstellar Matters (Springer-Verlag, 1989)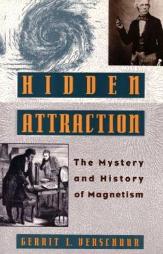 Hidden Attraction - (Oxford University Press, 1993) Paper back edition - March 1996 - Japanese translation - September 1997
Impact: The Threat of Comets and Asteroids - (Oxford University Press (1996) Japanese translation September 1997
The Invisible Universe - 2nd edition (Springer, 2007)
Source: http://www.amazon.com/Gerrit-L.-Verschuur/e/B001H9XCRQ
Peter Forbes (1956)
Peter left Rhodes in 1959, moved to England in 1960, and is now retired.
Submitted November 2009
Charles Breen (1956)
Rhodes remains a fond memory and retaining contact with friends becomes more important as the years go by. Charles and Chris de Bruin (1957) shared an apartment as graduate students and recently had lunch together in Cape Town. Charles is still active in research and for the last ten years has been collaborating with colleagues from the University of Montana.
Submitted May 2009
Geoffrey Edge (1956)

Graduated in 1958. Attended Oxford Univ 1959 - 1960. Worked in Zimbabwe, England, Scotland, Italy and then USA. Now retired and living in Portland Oregon.
Jonathan Lawley (1956)
Jonathan was born in India in the North-West Frontier Province and after school and University in what was then called Southern Rhodesia, South Africa and Cambridge he joined the British Colonial Service in Northern Rhodesia and served in pre-independence Zambia. He has lived and worked throughout Africa, including the Congo, Zimbabwe and Namibia. He has written Beyond the Malachite Hills which is an account of his colonial career in Africa and its struggle in throwing off the colonial past, embracing modernity and gaining in pride and self-confidence. Rich with insight and written with passion, Beyond the Malachite Hill should be read by every diplomat setting off on an Africa posting, not to mention well meaning aid workers and gap-year students.
Order form for Beyond The Malachite Hills

Submitted: October 2009
James Murray (1956)
Left Rhodes in 1960, did an LL B and taught law in Pretoria, went to the Bar in Maritzburg, was active in the PP, ran Comrades twice, has lived in Melbourne since 1977, partner at Blakes (large law firm), LL.D (Hon) Monash, wife Verity (a teacher until retirement). Three children and eight grandchildren (all in Melbourne), now retired and farming in the Trawool Valley, 100k's from Melbourne - looks back on his years at Rhodes with affection and happiness.
Submitted: August 2010
Frederike Stokhuyzen (1956)
Born to be an Artist is a book that will delight those who appreciate fine works of art. This exquisite publication features a wide selection of Frederike Stokhuysen's paintings over the past 50 years. South African landscapes, treescapes, rockscapes, flowerscapes and wildlife are the embracing themes of her work. During extensive travels throughout southern Africa and further afield to collect her subject matter, she executes watercolours or pen-and-wash drawings on the spot in order to capture the full impact of each place and ensure correct proportion and perspective. Later, in her studio, her oils are painted exclusively with a palette knife, a technique that gives her work a dramatic and unique quality. Her training in design - in particular stained glass design - is evident in the stylisation and abstract composition of so many of her paintings.
Visit her website on http://www.frederikestokhuyzen.net/

email address - jandfwhite@y.co.za
Peter Storey (1957)
Peter Storey retired from a second career in 2006, this time as Distinguished Professor Emeritus at Duke University, North Carolina, and is now living in Simon's Town. In 2007 he was asked to head the project to establish the new Seth Mokitimi Methodist Seminary at UKZN in Pietermaritzburg. The seminary, named for the first black President of the Methodist Church, registered its first 39 students in January 2009, although construction on the new campus will continue into early 2010.
Submitted: March 2009
Richard (1958) and Yvonne (Ganteaume) Harris (1958)
Dick and Yvonne celebrated their golden wedding anniversary on 11 December 2009. The couple married in Johannesburg while studying at Rhodes University in 1959. Dick and Yvonne moved to KwaZulu-Natal in the late 60's and after a few moves around the country with their children, Jeannine and Warwick, the family settled in Umhlanga Rocks.


Submitted: January 2010
Mary Rose (Clark) McKay (1958)
She was a member of the first class to start and qualify as a Pharmacist at Rhodes. Those were the best 3 years of her life!!!
She left South Africa for Canada with her husband and 3 boys 35 years ago. She is retired and enjoying being with her 5 grandchildren who are all living in Canada.
Submitted: December 2013
Michael Mossom (1958)
After graduating from Rhodes with a B.Sc and UED, Michael started teaching in 1963. He received promotions from teacher to Lecturer at Edgewood College of Education (Teacher Training College) to Superintendent of Education. In 2000 he moved to New Zealand as a Lecturer in Information Systems. His areas of the course were computer hardware, networking and operating systems. At the end of 2010, Michael will retire from full time lecturing. By then he would have completed 48 years of working in education. Next year, he shall continue lecturing in networking but only on one day per week. He thanks Rhodes for the wonderful education that he received.
Submitted: September 2010
Michael Selley (1958)
Michael left Rhodes in 1960, and after a career in journalism, advertising, marketing and human resource management he has retired to Melkbosstrand.
Submitted November 2009
David Swanepoel (1958)
Rev Swanepoel left Rhodes in 1961, worked as a journalist and then taught at St Alban's College, Pretoria for 25 years leaving as Chaplain and Deputy Head to become Dean of George and Rector of St Mark's Cathedral before going to Woodridge College to start a Chaplaincy and Post Matric Enrichment Year. He was then invited to go to the UK to teach English in a very modern independent school in Sussex and revive a dead parish church. He returned to SA and ended his career as Rector of Christ Church, Arcadia, Pretoria. David is married with two children, Jonathon, an Attorney, and Katherine, an Occupational Therapist.
Submitted: February 2011
Derrick Dickens (1959)
Derrick Dickens majored in Fine Arts and Design at Rhodes University. In his early career he was involved in all aspects of show business, especially as a set designer and painter. In 1964 he joined the Performing Arts Council of the Transvaal (PACT), South Africa, as Head of Opera, during which period he formed and managed the PACT Symphony Orchestra.

Thereafter he became embroiled in the world of Advertising and Marketing, concluding his business career as Executive Director of the Association of Marketers, and as visiting Professor of Marketing at the University of Witwatersrand (Wits), in Johannesburg.
He began his painting career on an ad hoc basis in his spare time. After retiring from commerce and academics he started painting seriously, concentrating on aviation art. After a number of exhibitions both locally and overseas, he realised that there was very little material available on the specific aircraft of the Fleet Air Arm (FAA), especially colour illustrations.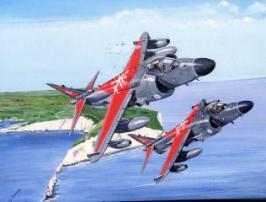 This resulted in the production of the book, Illustrated History of the Fleet Air Arm , which features paintings of every type and mark of fixed-wing frontline aircraft to serve in the FAA from 1938 to 2006. The foreword to "this splendid book" was written by the Admiral of the Fleet, HRH Prince Philip, Duke of Edinburgh. A selected portfolio of paintings from this book is now available to collectors as limited edition prints on either art paper (signed and numbered) or premier canvas (certified).
To order a copy: ddickens@mweb.co.za
Christopher Everett (1959)
Christopher left Rhodes in 1963, and started teaching at Nothlea School in Bulawayo. Eventually becoming Head of Department. He was appointed as lecturer in Science at Teachers College in 1978 and became head of Dept in 1980. Christopher left teaching in 1982 to go into commerce and became director of a large stationery manufacturing company. He and his wife, Lorna, have recently retired to the White River Country Estate where his youngest daughter lives. They have taken over her business, Leisure Home Services, and this is keeping both of them extremely busy. So much for a quiet retirement!
Submitted May 2011
Rober Fenner (1959)
Left Rhodes at the end of 1961 and then completed his articles and CASA at Deloittes in Port Elizabeth. Moved to Durban in 1966 to join Unilever. Subsequently joined Grindrods before moving to Spar in 1988. Retired in 2004 having held position of Company Secretary. In 1967 married Elizabeth Wallach a Port Elizabeth girl. They have three daughters and five grandchildren all of whom live in Durban. Robert is a keen bowler!
Submitted: March 2010
Elizabeth (Donald) Fullard (1959)
Since leaving Rhodes in 1959, Elizabeth has spent most of her working life in the education field with positions ranging from Professor, Rector of a Teachers' College and Principal of several girls' schools. She has one married daughter and two grandsons ages three and 18 months. Although officially retired, she is still working in schools, involved in quality assurance. Quote "With the skills shortage in SA, we oldies will probably be working until we drop"
Submitted November 2009
Neil Harvey (1959)
Turnaround Management & Corporate Renewal deals mainly with the turnaround of business organisations.
The strategic, financial, legal, human resources, marketing and operations, stakeholder management, political, and internal and external aspects of turnaround are evaluated in depth by leaders in their fields. Also discussed in the book is the new business rescue legislation. Turnaround

Edited by Neil Harvey who has led fourteen successful turnarounds across a variety of industries in Africa, Europe and the United States from 1968 to 1999. He has since been a professor at Rhodes University and adjunct professor at Grand Valley State University in the USA.
Book Launch on 26 May 2011
Ordering Information: marketing@blueweaver.co.za Tel: 021 701 4477
Alan Howard (1959)
Alan left Rhodes in 1961 without a degree but a lot of great memories. He subsequently worked in Salisbury, Rhodesia and on to Ndola, Zambia in 1967. He went to Wits in 1972 for a degree in Metallurgy. Alan worked for Anglo American for 22 years, and has now retired to Welkom with his wife Glyn to whom he has been married for 33 years. Alan would be glad to hear from/of any old friends, exchange news and photos etc.
Submitted November 2009
Keith Kalweit (1959)

I left Rhodes in 1961, worked in the UK for a year, having registered with the Royal Pharmaceutical Society of GB (retiring from that register in 1990's). Then worked for the Rhodesian Ministry of Health for 18 years, the last 10 of which was in charge of commissioning the whole of the Andrew Fleming Hospital (now Parirenyatwa Hospital). In 1982I was appointed CEO of the Avenues Clinic, becoming the founder MD. I retired in 1999, taking on consultancy work in three areas which I am still doing
Richard Worringham (1959)
Is a professor emeritus of Media Studies at Radford University in Virginia. His wife and him now live in Christiansburg, VA where they have stayed for the past twenty-two years. Two of their three children (Steven and Megan) live in North Carolina, one (Diane) has returned to SA where she is a Chaplain at Epworth. Richard started at RU and finished at RU! There wasn't such a thing as Media Studies at Rhodes when he was there.
Submitted: January 2010
Norman Barron (1960)
He graduated in Pharmacy 1966, traveled and worked. He then ended up in Israel. He is married to Linda Hersch (Wits.1967) and they have 4 children and 6 grandchildren.
He is an enthusiastic road cyclist and has done the "Argus" 15 times and is also a keen bridge player.
Submitted: December 2013
Bryan Kaschula (1960)
Bryan Kaschula Associates (BKA) provides specialist recruitment services to the resources industries, mining, oil and gas companies. Bryan has around twenty years experience in the industry and he works at senior level, particularly in mining and related industries, I.T., finance and retail areas. Bryan has a broad business background, senior management in the corporate world, education and training and finance.
Graham Miller (1960)
Graham and Elizabeth (Dummet) met at Rhodes and left in 1963. They are enjoying life in retirement after hectic decades working internationally in both the field of gelogical exploration and finally eighteen years in the sector of international humanitarian assistance, focussing on emergency response in over 43 countries. They keep in touch with fellow Rhodians in Queensland, travel extensively and keep fit playing golf and are keen on deep-sea fishing.
Submitted: August 2011
Jennifer (Pearson) Mosdell (1960)
Now retired, with 2 sons and a daughter, 5 grandsons and 1 granddaughter; some great jobs to look back on: toy product manager, braille librarian, judge's registrar and press-clippings curator at the National English Literary Museum.
Patricia (Aldendorff) Smith (1960)
Patricia married an old Rhodian (Pat 1961) and has been living in Johannesburg for the last 40 years.
Submitted: June 2010
Marie Tapnack (1960)
Marie and her husband, Hilton, have been living in Israel since 1986 and have been blessed with another granddaughter from their son Shane and wife Lilach. The baby is called Hila (meaning Halo). Marie has retired from her job, and enjoys volunteering at a rehabilitation hospital twice a week in Ra'anana, where they live.
Submitted March 2009
Christopher Wortham (1960)
Emeritus Professor Christopher Wortham has published a joint memoir with Anne Wortham called Fragments--from two lives on three continents, which is a close and personal view of their experiences through Australia, Europe and Africa that not only describes the beauty of the countries that they have lived in and visited, but also the people and events that shaped their thinking and their place in their community and their world. It reveals the beauty of life - from the busy cities of Europe to the indigent areas of Africa. Their book is a tribute to how human beings everywhere share an intangible link to one another.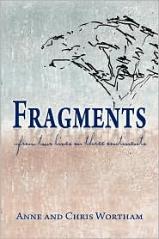 Kevin Abrahamson (1961)
Kevin left Rhodes in 1965 and moved to Australia in 1968. He met Josie Blake in 1969 and married in 1972.
Submitted November 2009
Leo Benning (1961)
Due to many sponsors that he has managed to obtain as well as the sale of his 32 year old Vespa scooter, Leo has just enough finance to attend the 20th WMA Championships (Masters Athletics) in Brazil in October. "As I have just undergone a rejuvenation process I will be one of the youngest athletes in the M80 - 84 group. This means that I have youth on my side and look forward to doing well in my events, particularly the high jump! "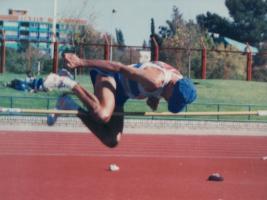 Submitted September 2013
Lowell (Durham) Bradley (1961)
Lowell left Rhodes at the end of 1964 and taught Art in England for two years, then Rhodesia for three years. Then she went to Australia to teach, married a South African, came back to Rhodesia and finally settled in Kloof, Natal. Lowell has three children, all married and has three grandchildren. Her daughter also went to Rhodes.
Submitted November 2009
Anthony Carter (1961)
Retired and living happily in the Scottish Highlands, with his civil partner, Robin. They have been together for over 44 years.
Submitted November 2009
Jen (Forbes) Lewis (1961)
A collection of imaginative and gestural paintings created by Jen Lewis, who exudes a deep artistic thoughtfulness, was being exhibited at The Cape Gallery in Church Street, Cape Town until Saturday December 13. Ms Lewis, 65 who resides in Silverhurst Estate, Constantia, has incorporated various elements of spontaneity in her latest exhibition which was opened on Sunday November 23.
Source: Constantiaberg Bulletin 04 December 2008 Page 13.
Raymond Palframan (1961)
Retired in 2011 after selling his pharmacy in King Williams Town having served the community for over 42 years.
Alan Penny (1961)
Has published Education Reform in Uganda - 1997-2004. Reflections on Policy, Partnership, Strategy and Implementation, DFID, London, 2006. It explores the main Education Strategic Investment Plan (ESIP) activities implemented from 1997 to 2004 (financing education reform; improving basic education quality; funding access and equity in primary education; and increasing access, equity and efficiency in post-primary education) and records the changes and lessons learned. It shows how combining political commitment with a clear and rational conception of reform, and generous external financial support, has helped the country to make significant progress towards its MDG obligations.
Professor Geoff Robinson (1961)

Geoff Robinson
Geoff, a lecturer in Geography at the Rhodes Port Elizabeth campus in 1961-1963 left for Australia in mid 1963 to take up a post at Melbourne University and subsequently Monash University. In 1976 he moved to the UK and joined Leicester University where he was an Associate Teacher in Geography and Warden of Digby Hall . He has published extensively and was Director of the CTI Centre for Geography, Geology and Meteorology and he was Senior Advisor (C & IT) for the LTSN Subject Centre for Geography, Earth and Environmental Sciences. Geoff is now retired but remains an Honorary Professor in the School of Geography and Geosciences at the University of St Andrews. On 29th May, Geoff and his wife Margaret visited Rhodes University and were made welcome especially by the Alumni Relations Office and the Geography and Geology Departments. They were taken on a tour of the University and were astounded at the changes that have taken place.
Robert Wynne (1961)
Robert left Rhodes in 1964; taught until 1969; returned to Rhodes and got a Law Diploma. He qualified as an Attorney/Notary/Conveyancer. He then practised in Grahamstown until 1990, moved to Durban and he still practises full time. Robert has three children. He rides the Argus cycle tour regularly.
Submitted November 2009
Kevin Abrahamson (1962)
Left Rhodes in 1965 and moved to Australia in 1968. He met Josie Blake in 1969 and married in 1972.
Submitted: January 2010
Terence Morley Chisholm (1962)
Terence left Rhodes 1966, worked in Rhodesia, Australia and SA. He is married to Glen Kirby with two daughters and now retired in Cape Town
Submitted: 24 October 2015
David Currie (1962)
Currently living in The Neverlands but will be returning to RSA at the end of 2010.
Submitted: February 2011
Vyvyan Deacon (1962)
After graduating with a BSc and a Teachers Diploma he taught at Selborne College (East London), was Vice-Principal at Cathcart High, Pinelands High (Cape Town), Deputy Principal at Selborne College, Principal at Duneside High (Walvis Bay) and Windsor High (Cape Town) before being appointed an Education Planner in the Western Cape Education Department in Cape Town in 1995. After his retirement at the end of 2005, he was appointed Principal of an independent school in Rosebank until the end of 2009. He is a Past President of the Rotary Club of Kirstenbosch as well as a Paul Harris Fellow. He has been married to Pat for 40 years, and they have two married children, a daughter in Charlotte, North Carolina and a son in Sydney, Australia. He lives in Pinelands plays social tennis three times a week.
Submitted: June 2010
Rev James Gribble (1962)
Left Rhodes at the end of 1964 to spend the next 42 years working as a Methodist minister in Randfontein, Johannesburg, Vereeniging, Cape Town and knysna. Retired at the end of 2005, and returned home in Plumstead. He is keeping busy these days looking after a house and garden, preaching when called to help out, and enjoying Cape Town's varied musical life. His wife, Jill and James are active members of the Philharmonia Choir of Cape Town. Their children are in Durban and England and so they travel overseas every second year.
Submitted: November 2009
Digby Eagle (1962)
Digby left Rhodes in 1966. He taught at Graeme College for one year then moved to Johannesburg where he worked in the chemical industry until 2003. After being retrenched (best thing that ever happened to me!) he started his own very successful company. He married Janet Cassidy (from England) in 1971, and has one son Guy, born 1975.
Submitted November 2009
Malcolm Hacksley (1962)
Author of True Valour the story of Victoria Girls' High School Grahamstown 1897-1997. This is the story of the first hundred years in the life of one of South Africa's great girls' schools. As well as being an Old Rhodian, Malcolm was a former Staff member of Rhodes University (1980-1981) and was Director of NELM (The National Literary Museum) an "associated research institute" of the University and he retires at the end of 2009.

ISBN 0-620-22646-3
Dr Mervyn Mansell (1962)
The Bug Man
The name of Dr Mervyn Mansell comes to mind when talking about forensic entomology. This man, who has worked as an entomologist at the Agricultural Research Council, did not realise how his world would change when two police officials approached him in 1995 to assist them in the solving of a crime.
For many years he worked at the Agricultural Research Council, but joined the US Department of Agriculture in 2004 where he studies insects of economic importance that have an impact on crops."It is all about the safeguarding of American agriculture," Dr Mansell said. He is also an Extra-Ordinary Professor in the Dept of Zoology and Entomology at the University of Pretoria.
Full article available at: http://www.servamus.co.za/index.php?option=com_content&task=view&id=230
Joe McDaniel (1962)
Graduated BSc, Zoology & Entomology, 1966. Lived and worked in Zimbabwe from 1967 to 1980. Married Joan Blowers in Harare in 1969. Had three children (1971, 1972,1974). Moved to Colorado, USA in 1980. Joan passed away in 1985. Remarried in 1989 and now have six grandchildren. Joe is an Authorized Bookmaker for www.blurb.com, the on-line publisher and assists clients with creation and publishing books under the author name Maxfocus.
John Michael Mcdaniel (1962)
John is the twin brother of (Joe 1962), Graduated 1967 B.Sc Chemistry and Physics. He worked with Ford Motor Co. Port Elizabeth for three years, then Rhodesian Milling Co. Salisbury until 1975. Got private pilot's license in 1968 and flew off and on for the next 41 years. Was Vice-Chairman of the Mountain Club of Rhodesia. He climbed Kilimanjaro and Mnt. Kenya in 1973. He did an international expedition to the Andes of Peru and Bolivia in 1974, relocated to the United States in 1975. He graduated from Auburn University, Alabama in 1977 with a Bachelor's Degree in Chemical Engineering. John worked for ten years as a Petroleum Engineer in Louisiana, then in the mining industry in Georgia until retiring as a Quality Assurance Manager in 2006. He moved to Northwest Arkansas in 2007 and was Captain of the local Volunteer Rescue Unit in Georgia. John also served with the USAir Force Auxiliary as a Search and Rescue / Disaster Relief Pilot, attaining the grade of Major. He commanded squadrons in Georgia and Arkansas. He married Jenny in 1981, has three children and five grandchildren. He is currently doing volunteer work at the local Mercy Catholic Hospital and his main outdoor pursuits are hunting and fishing.
Submitted: February 2015
John Sprack (1962)
Left Rhodes in 1966 and since 1967 has lived in the UK, becoming a barrister, a law lecturer and then an employment judge. He married Liz Wright in 1976 and they have two children.
Submitted: November 2009
Desmond Bishop (1963)
Currently I am having my novels published: "GOODBYE, AFRICA..." includes my time in the Eastern Cape and at Rhodes in the 60's. www.desmondbishop.webs.com
My 2nd novel is a fantasy set 150m years ago in Gondwanalnd, featuring mainly the Zambezi valley - www.wizardofzee.webs.com. It is called The Wizard of Zee.
In 1967 I sat on the SRC as head of NUSAS; Congress Organizer of the 42nd Annual NUSAS Congress, with people like Steve Biko attending. I worked as a TV producer for ABC (OZ) in 1975; SATV in 1976 and ZTV in the 80's. Also worked as a Theatre Director and teacher lecturer in English, Geography, Media/Drama
At the moment I am in Thailand. I miss Africa.
Submitted: April 2012
Anthony Forbes (1963)
Rhodes from 1963 to mid 1974 with a year at the University of Newcastle upon Tyne in the UK along the way. Lectured in the Biology Department of the University of Natal in Durban from mid 1974 until end of 2005. Started contributing to their consulting company Marine & Estuarine Research formed by Nicolette Demetriades in 1999 and now full time after leaving the University. Ticky has four children - Patrick (2000) also an Old Rhodian now doing law articles in Durban, Ross (2005) completing M.Sc. in Zoology at RU and Murray (2010) going into 2nd year B.Soc.Sci. in 2011. Olivia doing an agricultural B.Sc. at Stellenbosch on viticulture and oenology.
Submitted: February 2011
Alan and Meg Kemp (1963)
Alan Kemp obtained his PhD in 1973, based on field studies of hornbills in Kruger National Park while employed as a research assistant by Syracuse and then Cornell University. He was the ornithologist at the Department of Birds, Transvaal Museum, Pretoria, from 1969-1999, and Manager of the Museum until early retirement in 2001. Hornbills, birds of prey, owls, systematics and behavioural ecology remain his principal interests. Alan has been involved in numerous publications either as coauthor, chapter contributions and he is the solo author of The Hornbills: Bucerotiformes (Bird Families of the World). Oxford University Press, Oxford. 302pp. manuscript, 14 colour plates, 60 line drawings, text-figures and tables. Beautifully illustrated and magnificently comprehensive, The Hornbills is the most authoritative treatment of all 54 species of these fascinating birds available.
Over the past three decades Alan and Meg Kemp have worked together and travelled widely in southern Africa and beyond. They have published various articles and books on their observations of raptorial birds, among them vultures, eagles, hawks, falcons and owls.

Sasol Birds of Prey of Africa and Its Islands, was researched and written by the husband and wife team and depicts all kinds of plumage relevant to identification (male, female and immature) as well as in-flight shots to help distinguish the often confusing and similar wing patterns of this group of birds. Full-colour maps accompany each species account to depict the bird's distribution throughout the continent. A glossary and indexes to English and scientific names appear at the back of the book, as does a table of Afrikaans, French, German and Spanish common names.
Sources:
http://www.randomstruik.co.za/about-the-author.php?authorID=3224
http://www.fitzpatrick.uct.ac.za/docs/alan.html
http://www.amazon.com/Hornbills-Bucerotiformes-Bird-Families-World/dp/019857729X
Elizabeth (Day) Kneale (1963)
Left Rhodes in 1965. Since 1995 has had her own environmental communications consultancy
Gavin Staude (1963)
Retired as the Director of the Rhodes Business School at the end of 2010 having spent some 35 years at Rhodes. Has three sons living in Johannesburg - two are attorneys and the eldest works for Famous Brands.
Submitted: April 2012
Prof Patrick Terry (1963)
SAICSIT (the South African institute for Computer Scientists and Information Technologists) gave a Pioneer in Computer Science and Information Technology award for 2010, to Prof Terry. The award is to honour persons who have made major contributions over a lifetime to the disciplines of Computer Science and Information Technology in South Africa. Professor Emeritus in the Department of Computer Science at Rhodes University, he has published six textbooks.
Latest compiler textbook:

Compiling with C# and JAVA (Pearson Addison Wesley, 2005)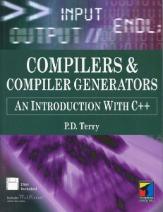 Compilers are essential to computer programming. They translate statements made in a particular programming language into low-level machine code which the computer can understand. Compiling with C# and Java is a practical introduction to how this is achieved for stack machines such as the Java Virtual Machine (JVM) and .NET Common Language Runtime (CLR), and is ideal for students needing an introductory text on compilers or anyone with a general interest in the topic.
An earlier textbook on compilers:
Compilers & Compiler Generators – An Introduction With C++ (Pearson Addison Wesley, 2005)
Written to support a practically oriented course in programming language translation, this book combines theory, practical applications and the use of compiler writing tools to give students a solid introduction to the subject.
His first compiler textbook:
Programming Language Translation – A Practical Approach (Addison Wesley, 1986)
This book provides a pragmatic and practically oriented course in programming language translation.
The book uses standard Pascal throughout. Students are encouraged to explore areas of language design and implementation through carefully integrated practical work. Complete case studies serve as a foundation for the many challenging projects and exercises.Assemblers and compilers are discussed. Rudiments of the implementation of data abstraction and concurrent programming are discussed.
Modula-2 textbook:
An Introduction to programming with modula-2 (Addison Wesley, 1987)
This book provides an introduction to programming for readers with little or no experience of imperative programming. It uses pre-ISO Modula-2, the original form of the programming language designed by Niklaus Wirth as a successor to Pascal. Modula-2 was designed both as a systems programming language, and as one with high-level abstraction features for dealing with complex systems. While the system programming language features lie beyond the scope of the book, the abstraction features have enabled a vital approach to programming to be adopted, one which continually stresses the importance of data abstraction when solving problems. The text is supplemented with a wealth of examples and exercises, making it an ideal course book for first year students.

His Polish Modula-2 textbook:
Uczymy sie programowac na przylkadzie Moduli2 (Wydawnictwa Naukowo-Techniczne, 1992)
Fortran Book: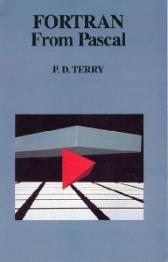 Fortran From Pascal (Addison Wesley, 1987)
The aim of this test is to equip programmers already familiar with Pascal with a working knowledge of Fortran, enabling them to feel competent to address major problems using this second language.
Standard Pascal and Fortran 77 are the languages discussed. Students of engineering applied mathematics and science, and computer science will find this book an essential guide for conversion from one language to the other. It will also be invaluable to professional programmers.
Draft Java textbook:
Programming with Java - an algorithmic introduction (On the web only at present)
Source: http://www.scifac.ru.ac.za/cspt/index.htm
Source: http://cs.ru.ac.za/news/PDT_SAICSIT_Award.php
Vivienne (Kealton) Caroll (1964)
Left Rhodes in 1964 and continued her studies fifteen years later to complete her Bachelor's degree, then moved to Australia and did the rest of the study necessary to qualify as a psychologist. Vivienne has been practising as an Organisational Psychologist for many years, and is now a partner in a private practice doing therapy work on the Central Coast of NSW, an hour north of Sydney. Vivienne has two grown daughters and three grandchildren, luckily all in Sydney.
Submitted: January 2010
Duncan Murray (1964)
Was at Rhodes from 1964 – 1970 with a year away in 1969. Completed his BD part-time in 1974 – ending a ten year saga of being a student.
In the meantime Duncan was ordained to the ministry of the then Presbyterian Church of Southern Africa on 20th November 1970. Since then he served in St Andrew's Presbyterian Church, Pretoria, with oversight of a new congregation, what is now Centurion (1971 – 1974). Then he went to St Columba's Presbyterian Church, Queenstown (1974 – 1980). Next was his longest spell in Pietermaritzburg at the City Presbyterian Church (1981 – 1997) and then merged into a union with Loop Street Congregational Church to form St John's United Church (1997 – 2005). From there he has taken a rural parish in Chirnside, Scotland, from 2005 and expects to retire from full time ministry next year – 2012). Duncan married Celia van't Hoogerhuijs in 1970 and they have two children – Robyn Heath (nee Murray), a physiotherapist, and a son, Colin Murray, an ophthalmologist – both working in the UK – and both graduates of UCT medical school.
Submitted: August 2011
Norman Wegerhoff (1964)
Left Rhodes in 1966 – SA Navy 1967-68. Taught in PE for 2 years, then geologist for Rand Mines & Rio Tinto for 11 years. Emigrated to Canada in 1981 – petroleum geologist in Calgary, Alberto since then.
Submitted: January 2010
Charles Cogill (1965)
Charles left Rhodes in 1968, worked for Anglo American and the Wits and UCT Business schools, before immigrating to New Zealand. He has two children, both married in New Zealand.
Submitted: June 2010
Prof Billy Futter (1965)
Author of I'm Thinking Of Buying A Pharmacy which is a lively, readable guide to starting a small business in South Africa and is primarily aimed at the entrepreneurial pharmacist, but business principles and procedures are very much the same for any small business. Dealt with are subjects as diverse as business objectives ; data selection, collection and evaluation; financial diagnosis; planning and management; marketing strategies; and personnel management. Soft cover. (EM 8-10 / AM 8-10)ISBN 0-9583083-1-4

Source: http://ru.za.libguides.com/content.php?pid=27382&sid=198771
Alison (Rosenthal) Kidd (1965)
Alison was widowed this year - the end of a 37 year happy marriage. She is now working again (as a psychotherapist) and has moved from the New Forest to Winchester and would be happy to hear from Old Rhodians who remember her at Oriel House.
Submitted: February 2011
Penelope (McCoy) Silva (1965)
Graduated from Rhodes in 1967 and married Peter Silva in 1982. Worked in the Dictionary Unit for SA English (1970-1973), lived in Bloemfontein and Durban, back to Grahamstown and the Dictionary Unit (1989 - 1999), then moved to the UK where she has worked on the Oxford English Dictionary at OUP in Oxford for 11 years. Penny and Peter have four adult children and three grandchildren, and they live in a cottage in a village 14 miles from Oxford.
Submitted: February 2010
Terry Tastard (1965)
Father Tastard is a priest of Westminster Diocese and a Research Associate of the Von Hügel Institute, St Edmund's College, Cambridge and is the author of Ronald Knox and English Catholicism.
Ronald Knox was hailed as one of the brightest minds of the Edwardian era, and his decision to become a Catholic shocked many of his contemporaries. He was to be one of the most outstanding recruits to the Church of his generation. He defended and commended the Christian faith in general, and Catholicism in particular. Knox's writing, broadcasting and preaching made a profound impact on his fellow Catholics and his lucid expositions of Christian teaching found a wide audience.

Source: http://www.amazon.co.uk/Ronald-English-Catholicism-Terry-Tastard/dp/0852442505
Brian (Bugs) Wilmot (1965)
Raised on a farm near Peddie, Brian never did biology at school but graduated from Rhodes with an honours degree in entomology and dragonflies in particular which gave him his nickname (Bugs). Founding director of Scifest Africa, which went from strength to strength attracting more schools and some of the top scientists from around South Africa for the last 12 years, he decided to retire from this position. He will continue working as the director at the Olive Schreiner House Museum in Cradock which falls under the National English Literary Museum.
Source: http://www.epherald.co.za/herald/2008/05/02/news/n15_02052008.htm
John Birch (1966)
Left Rhodes in 1969 and became Director of Music at Kingswood for ten years. Married OR Deirdre Griffiths in 1973 and moved to Cape Town at the end of 1979 where he became Head of Music at Westerford. Moved to the UK in 2001 and live in New Forest. They have three children and two grandchildren.
Gianpaolo Bortolan (1966)
John Bortolan recently celebrated his retirement as CEO of the Nampak group. John joined the group in 1980 as commercial director of Peters Papers and from there steadily progressed his way up the rungs of the corporate ladder. John is looking forward to spending more time with his family and he has a holiday home in Ramsgate as well as a house in Italy in the small village outside Turin where he was born.
Source: Packaging & Print Media, 01 April 2009, Page: 14#
Duncan Clarke (1966)
With 40 years background in economics, and 27 years' experience inside the global exploration industry, Duncan Clarke is Chairman and CEO of Global Pacific & Partners. He has been an adviser to international oil companies, governments, national oil Companies, multilateral institutions, and private clients on six continents.
The Battle For Barrels: Peak Oil Myths & World Oil Futures
It is widely accepted that global discoveries of conventional oil have peaked and that the era of cheap oil has gone forever. This book demonstrates that the doom and gloom of the "peak oil" theory is mistaken. Clarke rebuts the arguments of peak oil's adherents and discusses the issues they ignore--rising crude oil prices, new or future technologies, the potential to improve exploration acreage, changes in government policies, new corporate strategies, development in unconventional oils, and more. The Battle for Barrels demonstrates that the doom and gloom of the peak oil theory is mistaken. Duncan Clarke rebuts the arguments of peak oil's adherents and discusses the issues they ignore--rising prices, new or future technologies, potential improved exploration, access to restricted world oil zones, changes in government policies, new corporate strategies, and more.

Source: http://www.flipkart.com/battle-barrels-duncan-clarke-peak-book-1846680123
Crude Continent: The Struggle for Africa's Oil Prize (Profile Books, London, 2008) provides an insight into Africa's oil history and is an in depth exploration of the continuing struggle for oil. Deconstructing the myths surrounding the Dark Continents "oil curse", Clarke exposes its fundamental realities and explains how this crude bounty is transforming an entire continent.

Source: http://www.amazon.co.uk/Crude-Continent-Struggle-Africas-Prize/dp/1846680972
Empires of Oil: Corporate Oil in Barbarian Worlds
In Empires of Oil Duncan Clarke explains where the new empires of oil will be around the world, the hidden threats and unknown enemies, and where companies have gone wrong and can improve their global strategies. Empires of Oil reveals how the world will change because of global battles over the commodity that underpins our lives.

Source: http://www.amazon.ca/Empires-Oil-Corporate-Barbarian-Worlds/dp/1846680468
Books available at www.amazon.co.uk
John Murray Gardner (1966)
After his UED, he taught at Graeme College and Kingswood College. Dr John Gardner left in 1983 for Pietermaritzburg and the following year took up a post at Technikon Natal, now the Durban University of Technology. He left there for the UK, where he taught for the next ten years, retiring in 2012.
Submitted: March 2014
John Gouws (1966)
Nicholas Oldisworth's Manuscript (Bodleian MS. Don.c.24)
Edited by John Gouws (Professor Extraordinary, North West University, South Africa)
This edition makes available for the first time a collection of poems assembled as a possible wedding anniversary gift by the author, Nicholas Oldisworth, for his wife. Within weeks of completing the manuscript, Oldisworth, a devout and dutiful clergyman, died of the plague in 1645. The collection is valuable for its own sake, since it presents a series of poems of above average quality written mostly between 1628 and 1636. There are not many such autograph collections, and certainly none in which the author annotates the occasion of writing many of the poems. For this reason it is a significant contribution to the understanding of poetic communities in Caroline England. The edition would be of value to those working in the fields of Early Modern Studies in general, not simply English Literature, history, or textual and manuscript studies.
Website: http://www.acmrs.org/publications/mrts/crets.html
Tim Douglas-Jones (1966)
Graduated in 1971 and married Isobel Hoby who graduated in 1972. Living in Port Elizabeth, South Africa and have two sons, Martin 30 and Paul 27. Always thrilled to hear from contemporaries.
Submitted: November 2009
Karen (Sweet) Gray (1966)
Karen was Honorary Secretary of the SRC at Rhodes from 1969-1970. She is now working on her PHD at UJ, and is the co-director of a training consultancy called Gray Training based in Johannesburg. Karen is married to Greg Gray, her business partner at Gray Training - and he too is working on his PHD at UJ. They have two children - their daughter is a physicist lecturing at UJ and also working on her PHD, and their son is at Mehidol University in Bangkok completing his B degree in International Business. A happy family with plenty of academic roots. For Karen it all started in Grahamstown!
Submitted: March 2010
Noel Gilbert (1966)
An era ended at Queen's College when the school closed this December - when the third-longest serving teacher the school has ever had, Noel Gilbert, retired after 38 years at the school.
Source: REP, THE 14 Nov 2008 Page 8
Graham Hayman (1966) Kathy (Holden)(1988)
Graham and Kathy moved to Denman Island, British Columbia, Canada in 2010.
Audrey (Marsh) Jones (1966)
Audrey was appointed as the principal of Our Lady of Fatima Dominican Convent School, Durban in 2003. " The school is very much like a family. It's a small campus where deep friendships are formed and has a rich history that extends far beyond the actual buildings" says Audrey. Audrey was raised and educated in the Eastern Cape where she later read for a BA majoring in English and Drama at Rhodes University. She also obtained her University Education Diploma.
Source: NORTHGLEN NEWS 19 Dec 2008 Page 16
Karen (A'Bear) Knight (1966)
Karen left Rhodes in 1968 and trained as a teacher specializing in Remedial education. After the birth of her two daughters they left South Africa for Australia in 1980.
In Australia she has worked in a few states inTAFe, Special education and high schools particularly in New South Wales and Queensland. Karen is presently teaching for the Fransiscans in Brisbane and has her daughters and 5 grandchildren nearby. Teaching is a passion and writing and painting a great love. Her brother Edward A'Bear (1968) and Nev Monks (1968) and Jean Monks all live in Brisbane. They have all ended up in Qld and their children are great friends.
Teaching the Gifted and Talented and the marginalised has been important in her career, would love to hear from old Rhodians in Brisbane as a get together would be a treat!
Submitted: June 2010
Martin John Lund (1966)
Martin left Rhodes in 1969, was ordained in 1970 and has served in 4 congregations, the last being in Somerset West where he served for 20 years and from which he retired in 2007. Martin and his wife Jenny have two married daughters and three grandchildren who live in the UK. Martin is chairman and chaplain of the Helderberg Hospice, and is responsible for the Masibulele Presbyterian congregation in Lwandle. He also freelances for a film studio and sings for the Somerset Singers.
Submitted November 2009
Denise (Wade) Robinson (1966)
Denise Robinson is a South African politician, currently a Member of Parliament with the Democratic Alliance, and the Shadow Minister of Women, Youth, Children and People with Disabilities.

Source: http://en.wikipedia.org/wiki/Denise_Robinson
Alan Staples (1966)
Alan is now retired and has returned to his roots in East London after 35 fruitful, demanding and rewarding years at Treverton College in Mooi River KZN.
Submitted November 2009
Christopher Thompson (1966)
He is currently a director of Teck Cominco, a major Canadian zinc, copper and coal producer with mining operations or exploration activities throughout the Americas, Asia Pacific, Europe and Africa. He was formerly the chairman and chief executive officer of Gold Fields Ltd and founded and was chief executive officer of Castle Group Inc.
Source: http://markets.about.com/about/?GUID=8809697&Page=MediaViewer&ChannelID=3191
Neville Wilson (1966)
Rev. Dr. Neville Wilson is currently in Ireland and is the Medical Director of the Leinster Medical Clinic, a Holistic Medical Centre which specialises in clinical nutrition and sports medicine. He writes extensively for medical newspapers on topics related to health and nutrition. More details are available at www.leinsterclinic.ie
Submitted March 2009
Peter Baldwin (1967)
Peter left Rhodes in 1969. He worked in Rhodesia and South Africa for Truworths. He moved to Australia in 1985 and worked for Myer. He has 4 daughters, Caroline, Clare, Joanne and Laura all living in Melbourne. He is now living in Runaway Bay, Gold Coast Queensland in Australia.
Submitted: January 2014
Peter M Cohen (1967)
Peter Cohen is currently living in the USA and is the International Marketing Director for the Trident Trust Group, a leading provider of international corporate, fiduciary and mutual fund services. He is a member of the American Bar Association and various other international professional bodies. He is a frequent lecturer and writer on international tax and administration topics.
Source: http://www.chancellorpublication.com/inter_life_contents.htm
Howard Garmany (1967)
Howard left Rhodes in 1969 with a trusty B.Com. He worked in Zimbabwe until 1980 and joined BNP Paris - the largest French bank. Married Lynne Mosel (1969) (pharmacist from Rhodes) in 1979. They have a son aged 23 working in London. Howard hopes to retire to Plettenburgh Bay in early 2010.
Submitted June 2009
Terence Keeler (1967)
Failed BA Divinity (1967-1968), but now have B.Sc (Hons) in Computer Science and Law and LL.M in European, International and Comparative Law from Keele.
My father Ralph ran the Victoria Hotel and Grand Hotel in Grahamstown.
After Rhodes I had a career in journalism first as Editor of Grocott's Mail, then I worked for the Natal Mercury and Financial mail. I returned to UK in 1974 and joined the Daily Telegraph as a sub-editor. Married in 1981 Jeannette Mitchell from Port Elizabeth, and we have one daughter Andrea born 1984. In 1988 I left the Telegraph to study at Keele and then pusued a career lecturing law Staffordshire University and Derby. Three year spell working for software company and lectured law and IT at Nescot in Epsom, surrey, Retired through ill-health in 2000. Now living in the Isle of Wight. Web: http://terencekeeler.net
Richard Kennedy (1967)
Left Rhodes in 1969, worked in Rhodesia until 1972, when he moved to Dublin and married Miriam. They have two adult children and a grand daughter. Richard qualified as a Chartered Accountant with KPMG in 1977 and worked in various roles in Bank of Ireland until he retired at the end of 2009.
Submitted: October 2010
Desmond Moore (1967)
Left Rhodes in 1974 to study at UCT, got married and left to read Theology in London. After spending 4 years in the Republic of Ireland, he and his wife returned to Cape Town. Desmond has three sons and one grand-daughter.
Submitted: September 2010
Barry Smith (1967)
Left Rhodes and worked in Port Elizabeth, built a yacht Moonshine and with his wife, two children and two crew sailed off to Australia in 1982. In a five day storm they hit a whale and lost the rudder. Were rescued by a navy crash boat, but they lost the boat. They now own a camping shop near Brisbane. Have a look at the website at http://www.camperland.com.au
Submitted: January 2010.
Roger Wanless (1967)
Roger retired a few years ago as the MD of Commercial Union Assurance. He first set foot in Greece in 1975 and has visited the mainland and islands on many occasions since. His has written three books which have been self-published:
Olives and Ouzo - a journey through the Peloponnese (southern Greece).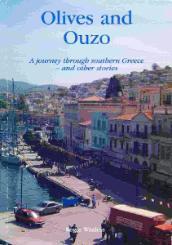 Cretan Bull - travels through central Crete - history, archaeology and myth.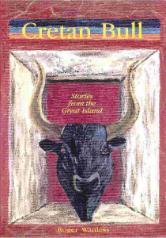 The Ancient Olympics - history, archaeology, and tales of great heroes.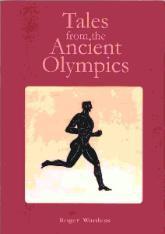 Roger - B.Com 1969 and LL.B 1972 was the SRC President in 1970, Vice Chairman (to Prof Chapman) of the Rhodes Club in 1971, and played several games for the 1st XV. He was also sub-warden for two years in Botha, when Dave Woods was the Warden. If anyone would like to place an order for the books, please contact him at awanless@iafrica.com
Robert (Robbie) Williams (1967)
Nampak reports the retirement of Mr Robbie Williams as a non-executive director and a member of the audit committee with effect from 21st November 2008. The Board takes this opportunity to thank Mr Williams for his valuable services over the past 18 years.
Source: Press release date: 21/11/2008
John Ford (1968)
John qualified with Ernst & Young where he worked for some twelve years, his final responsibility being that of partner responsible for Computer Audit education. In 1983, he joined the Wits Business School where he attained the position of associate professor in business administration, in the areas of Accounting, Control and Management Information Systems. From 1995 - June 2004, John also held the position of Executive Education Director. In 2005 he left WBS and became an Associate of Business Education Design (Pty) Ltd and a full-time lecturer at Gibs.
Source: http://209.85.229.132/search?q=cache:lBfxGSG9BoAJ:www.gibs.co.za/ee/fnonevening/+Gibs+SA,+John+Ford&cd=3&hl=en&ct=clnk&gl=za
Philippa (Plymen) Maclaran (1968)
Left Rhodes in 1970 and worked in London in the Medical/Dental field before moving to Northern Island. She has one daughter and two step-children all working in London. Philippa now lives part-time on a barge in France where they travel the European waterways at snail's pace. She is a marathon runner/charity fund-raiser.
Submitted November 2009
Jock Mcconnachie (1968)
We returned to Cape Town yesterday after another highly successful trip to the Transkei, where the Rondebosch students, led by Rowan Harmuth and assisted by Marion Wasdell, Jane and Chris Harker, my wife and myself, interacted with the Isolomzi students, teaching mathematics and other subjects, as well as building relationships and making friends.
The value of the exercise is illustrated by the fact that, having never had a student at Rhodes University, at least 18 Isolomzi students have been accepted for admission to Rhodes in 2015! I am sure that you will agree that this is a stunning indication of the talent that is being developed.
Another fact is that these trips make a hugely favourable impression on the lives of the Rondebosch students who are fortunate enough to make the trip. I am advised that these students become far more responsible and the experience leads to an improvement in their leadership skills and academic results.
What strikes me most about these trips is the incredible amount of talented people in the rural Transkei, just waiting for an opportunity to express themselves. This talent is not confined to academics, but includes music, dance, art and sport, general hand skills.
The challenge is to assist these people and Rondebosch is doing a wonderful job. One of the objectives of the Qolora Education Centre is to encourage other schools and volunteers to do similar work at one or more of the many other schools in need of similar assistance.
We will be circulating a DVD showing details of the latest trip much more graphically than I could hope to do.
Many thanks to the following who made this latest trip possible:
Mekor Ford of Claremont provided two vehicles;
Priclo Trailers provided a trailer;
Caltex supplied fuel for the four vehicles;
Dennis Nick provided cash;
Trennery's Hotel supplied accommodation at a discount;
Crossfit Black River Parkway supplied sports kit;
Capital Investments donated a copier/printer /fax to Isolomzi;
SAB donated chairs and book shelves to Isolomzi;
Rondebosch Boys High donated 50 desks to Isolomzi;
The Answer Series supplied many books at a discount;
Adidas supplied sports kit;
Mercedes Benz Culemborg supplied tog bags;
Various people dinated old clothing;
Rowan Harmuth, Marion Wasdell, Jane and Chris Harker donated their time and expertise;
The Rondebosch students who gave up their holiday.
The support of each and every one of you makes a huge difference.
Submitted: 14 October 2014
Marguerite Poland (1968)
The Boy in You by Marguerite Poland ( a history of St Andrew's College Grahamstown). She has not only produced a book that has a far broader appeal than just to those narrowly associated with the school or Grahamstown; she has also seriously reset the benchmark for everyone who follows, school historian or not.
http://www.tonight.co.za/index.php?fSectionId=351&fArticleId=4732870
Judith (Mullins) Bishop (1969)
ISSA Fellowship Award goes to Professor Judith Bishop. While skills in the local ICT industry are in short supply, there are dedicated members of the sector who remain committed to growing advancing talent and stimulating interest in the sector in the minds of many young students. The recipient of the 2008 Computer Society of SA Fellowship Award, and University of Pretoria Professor of Computer Science, Judith Bishop, is one such individual.
Bishop has spent most of her life contributing to the ICT sector, beginning as a member of the first SA group to study computer science in 1970. Since then she has remained at the front of her field of programming languages for distributed systems.
Full article at: http://www.ictworld.co.za/printedition/article.aspx?id=897829
Pamela (Cawood) Hay (1969)
Moved to Farnborough in the UK with her husband and 2 sons in 1984. They have been renovating an old house in France over the last 3 years and love the challenges they have had. Pamela would like to hear from fellow students from Phelps in 1971.
Submitted: November 2009
Cherry (Wood) Heaton (1969)
Left Rhodes to teach at KHS KingWilliamstown, then Marandellas High school in Rhodesia, went to Australia in 1980 to have and bring up three daughters. Went to the UK in 1980 and taught in pre primary schools with speciality in Montessori. Now back in Australia to enjoy her girls and grandsons.
Jim Heaton (1969)
Left Rhodes in 1974, worked at the Albany Museum then the Australian war Memorial in Canberra. Went to the Uk to run a textile company until he retired in 2007. Cherry ( nee Wood) and I returned to Australia in 2010 to be with their 3 daughters and three grandsons.
Barbara Laing (1969)
Barbara graduated in 1971, lived overseas for 15 years and came back to South Africa in 1998 with her husband and three children. Barbara is now divorced and lives in Joburg.
Submitted November 2009
Rory O'Brien (1969)
Rory left RU in 1972 and did Town Planning at UCT. He disliked doing planning under apartheid and went to Perth in 1981. He ran a consultancy for many years and served Aus Planning Institute and made Fellow 1992. Rory is now semi retired. He has four adult sons and a grand daughter. He lives with his partner Ann, in Hills 20km east of Perth. He would like to hear from Rhodes acquaintances. Email; roryobrien@westnet.com.au.
Submitted: June 2010
Jonathon Ossher (1969)
A legendary teacher at Riebeek College, he received a standing ovation at his final school assembly following his remarkable speech which marked his retirement. He started his teaching career at Muir College and thereafter, for 29 years he taught at Riebeek College. Within his career of 35 years, he never put in a single day's sick leave and will surely miss the pupils, parents and his colleagues.
Source: UD News, Thursday, 26 February 2009, p.5
Rhona (Thompson) Page (1969)
Rhona left Rhodes in 1972, spent two years in Europe, met her husband Colin and returned to marry in 1974 in Bulawayo, Zimbabwe. Rhona lived in Botswana for 15 years and now lives in Johannesburg, with two grown daughters. Rhona is in touch with Tony Siopis (1968) (Australia) and Barbara Laing (1969) (Jhb).
Submitted November 2009
Tony Peake (1969)
After graduating, Tony moved to London, where he worked under Charles Marowitz and Thelma Holt as production manager at the Open Space Theatre. A spell on Ibiza, teaching English, History and Drama and helping run a stall in the Hippie Market, was followed by a return to London and jobs in modelling, acting and film distribution. For the last thirty years he has been a literary agent. As a short story writer, he has contributed to four volumes of Winter's Tales, The Penguin Book of Contemporary South African Short Stories, The Mammoth Book of Gay Short Stories, The Gay Times Book of Short Stories, New Writing 13 and Seduction, a themed anthology which he also edited (1994). He is the author of three novels, A Summer Tide (1993) and Son to the Father (1995), and North Facing (2017), and a biography of Derek Jarman (1999).
More information at: www.tonypeake.com
Buy North Facing on Amazon
Buy Derek Jarman on Amazon
Buy Son to the Father on Amazon
Buy A Summer Tide on Amazon
Buy Seduction on Amazon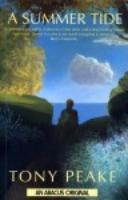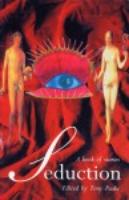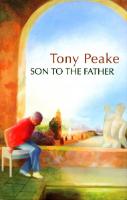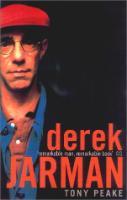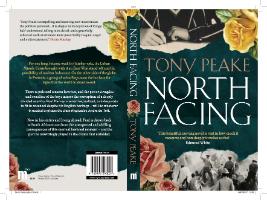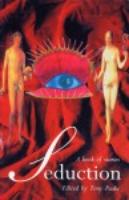 ?

John Thompson (1969)
Travelled from Zambia to study at Rhodes and completed a BA in Psychology and Social Anthropology in 1971 and an Honours degree at the end of 1972.
Completed a Master's degree in Social Anthropology in 1981 in Johannesburg.
I worked in Johannesburg at the National Institute of Personnel Research between 1976 and 1981. Then I moved to the Chamber of Mines Human Resources Laboratory for 2 years. Then I worked in a variety of HR roles at Nampak, Dow Chemical Africa and for 17 years at the Standard Bank. Currently a Professional Associate Faculty member at the Gordon Institute of Business Science and a leadership development consultant.
Last Modified: Tue, 14 May 2019 12:14:46 SAST