1980 to 1985
Neal Collins (1980)
Neal is a sport journalist based in London and has published A Game Apart - The Real Story Behind The World Cup In South Africa, 2010 which is a fictional account of how South Africa as a sporting nation has developed since the days of Apartheid and is based largely on what Neal witnessed as a student, footballer and very junior sports journalist from 1979 to 1985. Please visit www.nealcollins.co.uk for details.

Heather Dugmore (1980)
Based in Johannesburg, Heather is a leading freelance journalist, writer, editor and media specialist. Her writing has taken her all over the world including extensive travel in Africa, and she is the recipient of several Mondi Magazine awards.


Andrew John Gough (1980)
Andrew graduated in 1984 and after a spell in the Navy, he moved to teach at SACS in Cape Town. He then moved to the UK and has taught in a variety of schools. He is now Head at Ripley Court. However he still retains his old interests, although he likes skiing now as well.
Submitted: 18 November 2015
Alex Jacovides (1980)
Left Rhodes in 1984 - has been in Sydney with his wife Kerry and son Nicholas for the last six years and are well settled. Alex still has a full head of hair, be it gray! Gets out water skiing most weekends and still Surf's now and then.
Submitted: August 2010
Julian Knight (1980)
Julian lives in Pretoria, married to Jane (Van Blommestein) 1980. Jane is an Art teacher at St Mary's DSG in Pretoria and Julian runs his own law practice. They have two daughters, Harriet who has recently completed her degree and diploma at Rhodes and now works at the University and Alexandra who is currently in Matric.
Submitted: September 2010
Indiren Pillay (1980)
Dr. Indiren Pillay has been appointed chair of Georgia College's Department of Biology and Environmental Sciences. He assumes his new duties July 1.
Pillay earned a doctorate degree in microbiology at University of Tennessee, a master's degree in plant physiology at Alabama A&M University, and bachelor's degrees in microbiology and plant science and microbiology (Honours) from Rhodes University in South Africa.
He previously served as chair and a tenured associate professor at Culver Stockton College in Canton, Missouri, coordinator of the Biotechnology Technician Program and tenured associate professor at Southwest Tennessee Community College in Memphis, Tennessee and a microbiology lecturer at University of Durban-Westville in Durban, South Africa.
Submitted: June 2011
Derek Puttergill (1980)
Left Rhodes in 1983, worked in Johannesburg for 22 years, moved to East London 10 years ago. Derek is engaged and has a son of 8 years old.
Alan Smith (1980)
After serving as CEO of Greening Australia (Queensland) for the past 2 years, Alan has recently accepted the position as CEO of AEIOU, the Autism Foundation. He is looking forward to this challenging new role, which will be a big change from the environmental issues he is used to dealing with!
Submitted March 2009
Michael Souter (1980)
The Makarapa, fashioned from a miner's helmet, represents a fan's allegiance to a team, and has been a common sight at soccer matches since the 1980s. Michael, who studied graphic design and fine art at Rhodes, soon learned to make the elaborate headgear from Mteto Somana, an elderly Xhosa man and he then approached 15 local unemployed people in Diep River and taught them to make the finest Makarapas. Makoya Makarabas has since become a growing business and the demand for them has been overwhelming for the World Cup Soccer and also from rugby and cricket fans.
Source:
People's Post Tuesday 8 June 2010, Pg 10
Shirley Anne (Gardner) Van Rensburg (1980)
Left Rhodes in 1983 and lives and works in Pinetown. Married Leon in 1994 and have three children Graham, Andrew and Megan. Still happily working as a pharmacist.
Submitted: August 2010
Dan Wylie (1980)
Dan Wylie has published Savage Delight: White myths of Shaka (2000); a memoir of the Rhodesian war, Dead Leaves (2002); Myths of Iron (2008) and some volumes of poetry. He has recently published Elephant with Reaktion Books, London. This is one in a very successful series about individual species and human culture. The volumes are neat, compact, heavily illustrated, aimed at the scholarly and non-academic general reader alike, and packed with fascinating information about the biology, science, art, literature, mythology and commerce of the species concerned. Dr Wylie also teaches in the Department of English at Rhodes University.
Submitted April 2009.
Robin Bailes (1981)
After Rhodes Robin worked in Namibia, California and now lives in Alaska. He is married to Christine and has one son, Darryl.
Submitted November 2009
Jean Galloway (1981)
Jean left Rhodes in 1986, worked in Zimbabwe until 1999 when she emigrated to Australia. She has worked for the Dept of Agriculture and Food in Western Australia for the past 10 years. Jean has one child born in 2005.
Submitted November 2009
James Hallatt (1981)
James was at Rhodes from 1981 – 1984. He is now living in the UK after periods in Hong Kong and Italy. He has three children keeping him busy.
Submitted November 2009
Shane Hodgson (1981)
I am now living in the UK, from where I consult globally as a freelancer on organizational development, change management and business transformation.
After completing my M.Sc. Psychology at Rhodes in 1993, I went on to study an MBA (Nottingham Business School, 1999) and a D.Phil. (Rand Afrikaans University, 2003). I'm married with two children aged 7 and 9.
Submitted 2018
Russell Kaschula (1981)
Russell holds a doctorate in African Literature and has published widely in the field of linguistics and literature. He has been the recipient of a number of awards, including the Oppenheimer Fellowship to the University of London, the Young African Leaders Award and the Nulton International Scholarship for study in the USA. He has been awarded the Nadine Gordimer/COSAW prize for short story writing and the Nasou Via Afrika prize for studies in African literature. He is presently professor of African Language Studies in the School of Languages at Rhodes University.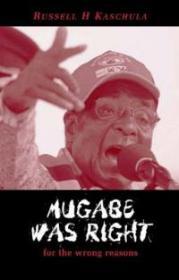 Mugabe was Right unpacks homophobia, sexism and racism in a funny, yet razor-sharp humour and style. Mugabe was Right is a satirical, upfront piece of writing, weaving an intricate story in the form of a series of highly readable sketches where the characters are both bizarre and believable. The story revolves around the land invasions in Zimbabwe, but it also exposes the abuse of political power, and greed.
The book is available from the NELM Bookshop: email nelm@ru.ac.za

In The Bones of The Ancestors Are Shaking, Russell Kaschula provides an ample introduction to the subject of oral poetry, both drawing on earlier accounts and presenting his own material, much of which has hitherto been unavailable in book form. Kaschula presents rich texts and translations of the Xhosa praise poetry for which southern Africa has long been famous, not only in the context of studies of African oral literature, but also among comparative scholars of world literature. The texts and translations in this book are a valuable and attractive addition to the record, ranging as they do from nineteenth-century examples to late twentieth-century praises for Joe Slovo, F.W. de Klerk, the South African soccer squad or Nelson Mandela, the latter being a special focus of the volume.'
— Professor Ruth Finnegan, The Open University, UK
David McAlpin (1981)
PIC Solutions has appointed a new Chief Executive Officer, David McAlpin, …………. McAlpin has extensive international and local business experience and has held senior executive positions in the Massmart Group, CNA, Forza and the Lewis Group. During his seven years with the Massmart Group, David held the positions of Commercial Director, where he was responsible for IT and Systems Management, and Managing Director of Dions Stores. David was the Chief Executive Officer of Forza, a listed luxury motor and outdoor leisure lifestyle distribution group, for four years and was the Managing Director of CNA. McAlpin's appointment takes effect from 1 January 2009.
Cape Town, 14 January 2009
David Michie (1981)
David Michie is the best-selling author of Buddhism for Busy People and Hurry Up and Meditate as well as the Buddhist thriller The Magician of Lhasa. His new non-fiction book, Enlightenment to Go, will be launched in Australia in August 2010.

David has been a meditator since 1994 and a student of the Tibetan Buddhist Society for over ten years. Born in Zimbabwe and educated at Rhodes University, he has lived and worked in both Johannesburg and London. He is now based in Perth and is married. For a listing of his books and further information, please visit his website at www.davidmichie.com
Steve Olivier (1981)
Steve has been promoted to the post of Deputy Principal (Pro-Vice Chancellor) of the University of Abertay, Dundee (Scotland). He retains his position as Head of the School of Social and Health Sciences. He is the youngest person ever to have become Deputy Principal at the university.
Nicholas Clive Sendall (1981)
Nick finished a B Soc Sci in 1983 and an HDE in 1984. He thereafter did postgraduate programmes at Stellenbosch, Ashridge, Manchester and Wits Universities as well as the US Navy Post Graduate School in Monterey, California. He further completed a Masters of Management (Cum Laude) at Wits Business School. He would like to make contact with old friends from 1981 - 1984.
Submitted: August 2009
Joyce (Minnaar) Sewry (1981)
Joyce is lecturing in Chemistry at Rhodes. Her husband, David (1979) has been elected as Dean of Commerce. Have 2 children, both studying at Rhodes. Christopher is in 2nd year LLB and Nicola in 3rd year BSc.
Submitted: June 2011
Heather (Reimer) Smith (1981)
Heather continues her research into the causative genes for Schizophrenia, having co-authored a number of publications in leading international medical journals over the past 6 years. Heather and Alan Smith (1980) live in Brisbane, Australia and have 3 children: Shane (13) Year 8, Shelli (18) first year at university doing a BEd (Primary Education) and Nikki (21) qualified beauty therapist and Executive Assistant at Prorentals, a Property Management Company.
Submitted March 2009
Andrew Timm (1981)
Andrew is the producer of the MNET show Coconuts.
Full story:
Adrian Waters (1981)
Adrian left Rhodes in 1984; he has been living in Australia for last 20 years. He has been working in Education and active in research. He spends some time every day in the ocean, usually with his son. Adrian completed his PhD a few years back but he is not overly consumed in academia, instead he opted for a real life.
Submitted: July 2015
Debby Wegener (1981)
A Reference Librarian at the Temasek Polytechnic Library in Singapore, born and bred in Zimbabwe, started her career in the library world at the circulation desk of Rhodes University Library and has published her book, Training Library Patrons the Addie Way. The book takes an informal and in-depth look at the five steps of the ADDIE model - Analysis, Design, Development, Implementation and Evaluation - as used in library training programmes. For more info please look at :

Pieter Zwanikken (1981)
Pieter was in College House 1981 - 1984. He is farming in Zimbabwe, married to Wendelin and has two children Hannah 13yrs and Paul 11yrs.
Submitted: July 2009
Marc Garnett (1982)
After leaving Rhodes he worked in Maritzburg, then Durban before moving to Harare where he is married with two daughters. He works in the Footwear Industry now.
Submitted: September 2010
Bridget Hilton-Barber (1982)
Travel writer and author - lives in Agatha, a small district in the mountains, about 12km from Tzaneen and shares her house with four cats inside and a rooster and three hens outside.
Interview in SUNDAY TIMES, Lifestyle 23 Nov 2008 Page 14


Reuvan Bar-On (1982)
Studied at Rhodes from 1982 until 1985 and returned to Israel. Officially completed his doctorate in the Psychology Department in 1988. Since 2002, has been living in Houston where he has a faculty position in the Psychiatry Department at the University of Texas Medical Branch. Prof Bar-On also holds an adjunct professorship in the Faculty of Education at the University of Pretoria. He has been doing a great deal of travelling, research and lecturing around the world since 1995 as one of the pioneers in the field of emotional intelligence. Prof Bar-On coined the term "E.Q." ("Emotional Quotient") while writing his doctorate at Rhodes!
Submitted: May 2010
Lori (Bullard) Cochrane (1982)
Lori left Rhodes in 1983 and worked for IBM in JHB. She married Athol Cochrane in 1986 and moved to the USA in 1988. They have two boys: Andrew (20) and Graham (16). She is currently the Director of Donor Relations at the Roger Williams University in Rhode Island. "We miss SA!"
Submitted November 2009
Eddie Correia (1982)
Eddie (1982) and Amanda Correia (1984) moved to New Zealand in 1999. Some eight years ago, Eddie became a senior lecturer at the Christchurch Polytechnic, not in music but in operating systems and networking. Amanda works in the call centre at the Christchurch City Council. They have two children, James and Teresa, and both now love riding around in a motor bike.
Submitted: June 2010
Gordon Crowther (1982)
Have returned to South Africa after 20 years in the UK with Judy (Southall who graduated in 1987) and three London-born children. Now ordained an Anglican priest - from Law to Grace!
Submitted: March 2010
Marc Garnett (1982)
After living in Durban he moved to Harare, got married and has two girls 11 and 12. He works in the Shoe Industry as Director for Prime Sole.
Submitted: September 2009
Keith Gemmell (1982)
Living in Hout Bay – 19 years now – still rocking !
Submitted: January 2010
Janet (MacLaren) Gendall (1982)
Has been living in South Surrey, BC, Canada for four years. Janet is married with two boys aged 9 and 10. She has not pursued Pharmacy in Canada as she has been out of the profession for the past 15 years, 11 of which she lived in three countries in South America, however she is currently studying an online course in Medical Transcription which she hopes to finish during 2010 and be able to start a new career again. She is in contact with Inka (Trakoshi) Kilroe (1984).
Submitted: August 2009
Peter Newman (1982)
Left Rhodes in 1985, two year in the army followed by three years in Uitenhage at VW and then two years in London doing odd jobs. Have been at Accenture (previously Andersen Consulting) since 1992. Married with two children, girls, currently seven and six.
Submitted: July 2010
Pike (1982)
Steve is the founder and owner of www.wavescape.co.za which is a website about surfing in South Africa and he is the Director of the Wavescapes Surf Film Festival, which is held in Durban annually.
Source: The Independent on Saturday,pg23,August 01,2009 – Pierre Tostee
Mark Venning (1982)
Graduated with a B Com in 1986 and now lives in Chile with his wife, Carolina and their two children, Robert (14) and Victoria (12) where he is the GM of Murry and Roberts Cementation for Latin America.
Submitted: September 2010
Cheryl-Lee (Crouch) Brown (1983)
Cheryl is now living in Livingstone Scotland. She received an award from Prince Charles in London.
Kay (Kerstin) Cowley (1983)
The College of the Arts (COTA) announced Kay Cowley as the new Head of Department for Visual Arts And Crafts. Kay returned to Namibia after Independence in 1991 and has been involved extensively in the development of post-independent Namibian Arts and Culture
Full Story: http://allafrica.com/stories/200903200927.html
Kemble (Phillips) Elliot (1983)
Kemble Elliott has been involved in arts education for most of her life. She studied drama and English at Rhodes University and then became a teacher. She is currently the deputy principal of the Crawford School in Fourways, Johannesburg, and is very involved with the NGO Creative Voices.
"Between Cup and Lip" explores the close relationship that develops between a woman and her domestic worker in one of the most intense periods of South African history.
A fictional account of the real-life relationship between playwright Kemble Elliott and Angelina Kunene, the woman who became a second mother to her children, the play (which is being staged at the Bat Hall Theatre in Durban as part of this year's Musho Festival) is a series of heartfelt conversations over a cup of tea at the kitchen table.
Sandra Fitchat (1983)
After graduating Sandra went to UCT to do an HDE. She began working as an editor and still does. She got an MA cum laude at Stellenbosch in 1995, and is now trying to do her doctorate on English in Namibia. No kids, not married, but has a wonderful filmmaker partner for the past 23 years who keeps her laughing.
Submitted November 2009
Nicholas Hill (1983)

(Cory House) I graduated in 1987 in Economics and emigrated to the United Kingdom and joined Barclays Bank. Now 28 year later I am still here, married with one 11 year old daughter Hollie. Am still in touch with some Rhodians, all over the world and happy to hear from those I knew during my happy 4 years in Grahamstown.
Martin Hood (1983)
Martin has a passion for human rights and free speech and the ambitious and driven attorney opened the doors of Hood and Associates in Johannesburg in 1996. Specialists in general litigation, administrative and commercial law, the firm is also well-known for taking up firearm issues between state and citizen.
Andrea (Radomsky) Krombein (1983)
Andrea Radomsky is now Andrea Krombein, married with two daughters aged 9 and 10 and living in Vancouver, British Columbia , Canada, a beautiful city with snow capped mountains all around. I currently work in the field of Literacy and Education, supporting literacy programming in the Vancouver riverfront neighbourhood of Marpole. Since leaving Rhodes, I worked for the Johannesburg Public Library, Anglo American, the Institute of People Management and the British Council South Africa before immigrating to Canada in 2006. To contact Andrea please e-mail andypan@shaw.ca
Sven Lunsche (1983)
He has been a financial journalist since graduating and started out at The Star, was editor of the Sunday Times Business Times and for the last five years has been deputy associated editor of the Financial Mail. In between, there was a three-year stint in management at news and data provider I-Net Bridge. He spent a year in the US in the mid-1990s on a press fellowship, and was president of the SA Union of Journalists in the late 1980s.
Source: Wits Business School Journal, The 01 Apr 2009, Page: 11#
Gregor McDonald (1983)
Gregor finished his B.Comm at Rhodes in 1986, completing his articles in Bulawayo. He moved to Harare in 1990 and married Sally-Anne Birch with whom he has four children. Gregor is now Financial Director of Inter-Continental Leaf Tobacco and Captain of RhoDocs (Rhodes University & Doctors) Cricket Club playing every Saturday in Harare.
Submitted November 2009
Ceri (Fleming) Newdigate (1983)
Left Rhodes in 1986 and since then has lived in Joburg, Cape Town and London. Ceri married Justin Newdigate (UCT) in 1995. They went to the UK together and while there, Ceri did her Masters in Music Therapy at Nordoff-Robbins. She produced a CD of her own compositions called Still Waters Music, to help people relax. They returned to Cape Town in 2003 and Ceri worked for the Music Therapy Community clinic. They have a daughter, Amy.
Submitted: October 2010
Ntsikelelo Nteta (1983)
Ntsikelelo graduated in 1988 with a BCom and subsequently qualified as a chartered accountant.
Submitted: October 2015
Rob Skae (1983)
Rob was employed as a senior technician in the Geology Department from 1982 to 1992. He retired in 2004. His two sons are both graduates of RU.
Stephen van der Schyff (1983)
Stephen lives and works in Salt Rock, KZN and has examples of his artwork displayed at the Imbizo Gallery in Ballito.
Cheryl Rose White (1983)
Cheryl was at Rhodes for her degree from 1983 - 1985, then Honors in 1986 and finally HDE in 1987. She taught in East London for 4 years before moving to Durban. She is still in Durban, divorced with 2 daughters aged 19 & 16 years.
Submitted: May 2014
Robert Aspin (1984)
Robert graduated in 1988 with BCom. He Was in Graham House residence. He then attended UCT to do Honors and Masters in economics. He spent 10 years in London, moved to Bahrain and now he lives in Singapore. He is happily married with 2 kids aged 9 and 14. He looks forward to catching up with anybody from his time at Rhodes.
Submitted: January 2014
Daryl Bisset (1984)
After leaving London, Daryl has been based in Singapore for the last 12 years. He has two teenage daughters and is Chief Operating Officer for an MNC with business interests in Lifestyle & Leisure, Health & Wellness and Corporate Travel.
Submitted: September 2010
Sean Bovin (1984)
News from Sean himself
Having finished at Rhodes I did a HDE at UCT followed by a Performer's Certificate course in Dance at UCT Ballet School.I was then employed by CAPAB for 4 years rising to soloist before I left for Johannesburg. I then danced for Free Flight Dance Company under the direction of Adelle Blank.After that I danced as a Principal for State Theatre Dance Company under the direction of Esther Nasser. I retired from dancing in 2000 and continued choreographing for various dance companies in South Africa. In 2003 I moved to Cape Town where I have established myself as a freelance choreographer with at least 10 productions that have graced not only the Cape Town stages but also further afield in Johannesburg, Port Elizabeth and East London. My production of "Queen at the Ballet" travelled to Dublin 2006 and was performed at the Point Theatre to rave reviews and 10 standing ovations.With all this success it is good to know that Rhodes University was exactly the right place to have my formative training and education. The university and especially Gary Gordon have help me put my career on the map. Bovim Ballet is a culmination of all the years that I have been in this industry.
Embeth Davidtz (1984)
Embeth was born in Indiana and when she was nine years old her parents moved back to South Africa. Her film debut came in 1988 when she starred in the South African-filmed, American horror film , Mutato and shortly after won a major role in the South African television film A Private Life. Embeth moved to Los Angeles in 1992 and has starred in many well known films, such as Bridget Jones' Diary , Schindler's List and Junebug. Embeth married entertainment attorney Jason Sloane on June 22,2002 and they have two children, Charlotte Emily (born 2002) and Asher Dylan (2005).
Peter Davison-Lancaster (1984)

left Rhodes in 1988, have lived and worked in Cape Town since 1990. Peter is married and they love to travel. You will always find him at Claremont Virgin Active every weekday morning at 6am...
Submitted: May 2016
Phillippa Yaa de Villiers (1984)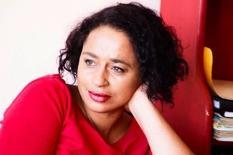 Phillippa Yaa de Villiers
She took her autobiographical one-woman show, Original Skin to the Market Theatre, and the Grahamstown Festival, and the national schools festival in winter 2008, Phillippa Yaa de Villiers performed her poetry at the Women's Festival and the Arts Alive Festival, both in Jo'burg and Darling's Voorkamerfest in September 2008, and at the Kimberly Writers Festival in March 2009. She represented South Africa at the 12th International Poetry Festival in Havana, Cuba, and at Word Power Festival in the UK, as well as Poetry Africa in 2007, and in 2008 at Solidariteit in Sweden. She won the runner-up best writer award and the audience appreciation award in the Pansa Festival of Contemporary Theatre Readings in 2005, whilst completing Crossing Borders, a distance learning mentorship scheme initiated by the British Council and Lancaster University. She has written for Backstage, Tsha Tsha, Thetha Msawawa, Takalani Sesame and Soul City among many other television shows. She collaborated with Swedish writer Charlotte Lesche and Pule Hlatshwayo to write Score, which was broadcast on SABC and Swedish Television. She won a grant from the Centre for the Book in November 2006, and published her first volume of poetry, Taller than Buildings, which is now in its third edition. She was a member of the Theatresports company for ten years. Her poetry has appeared in the new Penguin anthology We Are … and her prose in Just Keep Breathing (Jacana). She has won the National Arts Festival/PassaPorta Festival Writing Beyond the Fringe competition in 2008 and, as part of the prize, is currently enjoying a month-long residency in a writers retreat in Belgium where she is working on her second volume of poetry and various other writing projects. She will be in Grahamstown again for the national arts festival to read her prize-winning story The day that Jesus dropped the ball and other stories, and also to present Original Skin to a new audience. Her short story Keeping Everything the Same has been shortlisted for the Pen/Studinski prize to be announced during the Franschoek Writers Festival this May, and her haiban Wanting received an Honourable Mention at the Kikakuza Haiban Competition in January 2009. She will be performing at the Badilisha Poetry Festival in Cape Town in May, and the Berlin Poetry Festival in June 2009.
Mzolisi Diliza (1984)
The chief executive of the Chamber of Mines of South Africa, Mzolisi Diliza, has been appointed chairman of the International Chamber of Commerce South Africa (ICCSA).
Diliza said he was honoured to accept the ICCSA chairmanship and he looked forward to strengthening the collaborative relationship that ICCSA has developed with the International Chamber of Commerce (ICC), which is it's headquartered in Paris.
Mzolisi gained a BCom and Bachelor of Business of Administration (Hons) degrees from the universities of Rhodes and Stellenbosch respectively. He is the first black chief executive of the chamber of Mines of South Africa.
In 2001, he was appointed executive committee member of ICCSA. He is a director of GrowthPoint Properties, Akani-Egoli, Gold Reef Resorts Limited, Ansys Limited Africon Engineering International and a Trustee of Teba Bank and the multibillion Rand Mines Pension Fund. He is also an executive member of the London-based International Council on Mining and Metals and founding chairman of Strategic Partners Group - a Bombela partner in rapid rail Gautrain project.
Source: SUNDAY TIMES, Business Times Careers 11 Jan 2009 Page 3
Edwina Moffatt (1984)
Left Rhodes in 1986 after completing her LLB. Practiced in Cape Town before moving to Ireland in 2000. Now teaches law and has two daughters and three grandchildren.
Submitted: 2013
Ralph Marshall (1984)
Left Rhodes in 1987 moved to Canada 2008. Married with 2 sons (16 & 19). Still an avid fisherman.
Submitted: 2013
Nicola (Ashby) Meintjes (1984)
Since completing a Fine Arts Degree at Rhodes, and having a fabulous time as a student, she has changed her profession to a civil/structural draftsman. Living in sunny Peth and has two gorgeous boys of 16 and 13.
Submitted: November 2009
Angela (Leahy) Openshaw (1984)
Since graduating in 1987, Angela has been living in Rustenburg (the Platinum province). She has been married for nearly 19 years and has 3 daughters aged 14, 11 and 8. Angela currently works for Mincom, an IT company that specialises in ERP and mining solutions.
Submitted November 2009
Roshelle Pillay (1984)
Journalism and media graduate, Rose Pillay has joined the SABC Radio News as a reporter and has a keen eye for news.
Source: Post – Wed, 25th Feb 2009
Robin Cedric Weare (1984)
After graduating he worked in East London and Cape Town for a few years and then for De Beers in Namibia and Anglo American in South America and Ireland. Picked up a few more degrees along the way including an MBA. Now consulting to the mining industry in Perth, Australia to drive collaboration and innovation strategies.
Married for 23 years and have 2 children ages 21 and 18.
Enjoying running along the beach in the evenings and playing golf on the weekends. Perth is a great city!
Submitted: May 2016
1985
Lucinda August (1985)
Lucinda graduated in 1987. She has been working for the government for the past 15 years. She is "proud to serve" and deliver a better life for all. She is married and has two children.
Submitted: January 2014
Mason Cranswick (1985)
Born and raised in Zimbabwe, a career in investment banking has taken Mason around the world - from London, Tokyo and New York to Singapore during the Asian currency crisis of the late 90's.
He now lives in Cape Town and is the author of Blood Lily a thrilling story of loyalty and betrayal, forged in the heat of the Rhodesian bush war in which there would be no winners. This book vividly illustrates the effect the war had on the youth of both races. The story is about Scott who grew up as a privileged white boy alongside his best friend, Simba, a black boy, on his parents farm. His book rekindles nostalgic memories of a beautiful land and the exitement level is maintained throughout the book; It will touch your heart and it is a must read!
Details to purchase the book are at www.bloodlily.co.za

Film Clip:
www.youtube.com/watch?v=thaIHAa2FBQ
Website:
Chantelle Dingley (1985)
Completed her undergraduate BJourn in 1987 and did post grad in 1989. Married to Pierre Dingley (1988) who did BA Fine Art and they have two children (18 and 14)
Clive Richard Gray (1985)
Leading mortgage origination company Bond Choice has appointed founding director Richard as chief executive officer (CEO). Gray brings to the position extensive experience in banking and information technology, giving Bond Choice a key competitive advantage in an industry driven by the efficiency of its systems and customer service.
Rod Mackenzie (1985)
Rod MacKenzie has had two books published, most recently a memoir about his life in China, Cracking China:, a memoir of our first three years in China.

The critic Julia Denny-Dimitriou in her review of the book in The Witness said that Rod MacKenzie is an "accomplished poet". Altogether Rod and his wife Marion spent five years in China, teaching English, mostly to children, which kept the couple young. He has a popular blog on The Mail and Guardian's blogging platform, Thought Leader. The blog was called Cracking China until Rod and Marion moved to join their family in New Zealand where they hope to settle down. Rod has also had a collection of his poetry published, Gathering Light.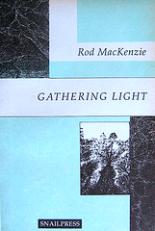 After completing a degree at Rhodes, he did an Honours Degree in English at UCT. Jobs have included teaching, sales and running a franchise. He has traveled extensively and also lived in England. Rod is continuously writing, and has produced several manuscripts, including novels

Charles Maisel (1985)
Men on the Side of the Road (MSR) was started by Charles Maisel when he saw an opportunity to help the men who wait on the side of the road in the hope that someone will stop and offer them employment. Charles literally sat down alongside them and talked to them and from these beginnings an international developments project has arisen that assists in employing and skilling hundreds of men across South Africa and Namibia on a daily basis. A placement agency recruits men, and places them in part-time or full-time positions. Individuals who join are screened and assessed and training is then provided in the areas of skills and work readiness. Further job creation projects have developed and MSR provides ongoing assistance to the groups as and when needed in terms of accessing loans and the administrative function of opening banking accounts. Charles was a recipient of the 2005 Old Rhodian Award.
Source: Blueprint, 01 Mar 2009, Page: 8#
Joanne Lisa McGregor (1985)
I left Rhodes in 1988, have worked all over South Africa doing mainly secretarial work. I own a tyre breakdown business based in Johannesburg, but moved to George in December 2010. I married Peter McGregor in February 1993 and we have 2 children of 17 and 3!
Submitted: April 2011
Gillian (Sole) Sinclair (1985)
Left Rhodes in 1988. Married and living in Johannesburg and have 3 girls. Currently teaching Maths and Science at high school.
Peter Smailes (1985)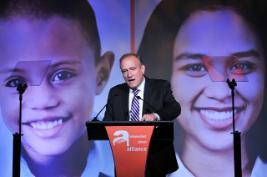 The Independent School Alliance for Minority Affairs (Independent School Alliance) honored outstanding members of the Los Angeles community at its annual Impact Awards dinner, May 6, 2014 at the Four Seasons Beverly Wilshire Hotel. Loretha Jones, President of Original Programming for BET Networks, was honored with the Impact Award; Michael J. Richter, Managing Director, Lazard Frères & Co. LLC, received the Visionary Award and Peter Smailes, Headmaster of Curtis School, was presented the Founder's Award.
Co-Chairs Beth Friedman and Nina Shaw welcomed the more than 400 guests and introduced co-hosts, Wendy Raquel Robinson and Hosea Chanchez, co-stars of The Game. A highlight of the evening included three Alliance students who spoke poignantly about how the organization has changed their lives. The multi-talented, Grammy Award-winning recording artist and actress Brandy wowed the crowd with her performance of "Almost Doesn't Count," "What About Us" and "Have You Ever." The Harvard Westlake student jazz band opened the evening and Jeremy Weinglass entertained on piano.
Headmaster of the John Thomas Dye School and 2007 recipient of the Founder's Award and one of the founders of the Independent School Alliance, Raymond Michaud, Jr., presented the 2014 Founder's Award to his friend and colleague, Peter Smailes, Headmaster of Curtis School. During his eighteen years at Curtis, he has held many titles including teacher and division head and Headmaster. Born and educated in South Africa, he is respected as an educational leader in West Los Angeles and widely credited for many of the institutional improvements made at Curtis over the last two decades. He also serves on the Board of Trustees at Windward School and has been a tireless supporter of the Independent School Alliance for Minority Affairs for almost twenty years.
It is the mission of the Independent School Alliance to inform members of racial communities presently underrepresented in independent schools of the option of independent school education; to identify applicants from these communities and assist them in the application process; to provide on-going support programs for students and their families; and to act as a resource to member schools assisting them in their individual efforts to address issues of racial diversity and multicultural education. For further information on the Independent School Alliance, please visit independentschoolalliance.org.
Source: http://patch.com/california/beverlyhills/the-independent-school-alliance-for-minority-affairs-hosts-annual-impact-awards-dinner
Submitted:August 2015
Gail Linda (Armiger) Summerton (1985)
After her second year at Rhodes, Gail went to Wits and then worked in Johannesburg in the PR and advertising world for the next ten years. Married, continued freelance and now has two children. Gail is an avid cyclist, enjoys gym, loves art and architecture, and of course spends a lot of time with friends and family.
Submitted: September 2010
Roger Peters (1985)
Roger taught English for 17 years at a high school in Port Elizabeth, he then worked as a social skills developer and facilitator at a psychiatric aftercare facility. He then joined and bought a share in a corporate training company and is now the training manager there. He specialises in group interventions and corporate/executive facilitation, and program design and assessment tools design. He is currently reading an MBA.
Submitted November 2009
Kevin Puttergill (1985)
After graduating in pharmacy in 1989, Kevin worked in community pharmacy in Umtata for 8.5 years. He married Darene Rothschild (B.Journ 1984) and they have three boys. Darene wrote for the Daily Dispatch in Umtata. Kevin was privileged to serve on the SA Interim Pharmacy Council until 1998 and then worked in hospital pharmacy in Brisbane before returning to community pharmacy in Noosa, having done the Australian pharmacy exams and a further clinical pharmacy qualification. He thoroughly enjoys practising pharmacy where everybody has equitable access to medicine and he rates the Rhodes degree very highly. Kevin is a mad-keen kitesurfer, along with his two older sons.
Submitted: January 2010
Gill (Sole) Sinclair (1985)
Left Rhodes in 1988. Married and living in Johannesburg and has 3 girls. Currently teaching Maths and Science at high school
Last Modified: Tue, 22 May 2018 14:42:43 SAST