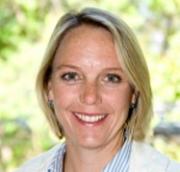 Catherine Townshend firmly believes the best way to grow economies and create jobs is to support and develop high-growth businesses. However, having worked with many high-impact entrepreneurs over the past decade, she is acutely aware of the challenges they face during the growth lifecycle of their businesses. This is why joining Endeavor SA in 2012 was such a natural move for her. It would allow her to work with some of the country's most innovative entrepreneurs in assisting them to realise their global growth aspirations, while adding significantly to developing a sustainable emerging middle class in South Africa. Most importantly, Catherine is driven by a determination to create best practice services for optimal entrepreneurial growth.
Catherine's education experience in corporate finance provided her with a perfect foundation for helping to build a local entrepreneurial ecosystem. She has a BSc degree and a post-graduate diploma in Enterprise Development from Rhodes University; and has worked in corporate finance (Chartwell Capital Group and Sasfin, among others) and the financial services sector. Catherine was recently selected to join the international Kauffman Fellowship – a highly competitive two-year programme dedicated to the world of venture capital and the cultivation of new high-tech, high-impact companies around the world. She was the first candidate from South Africa to join the programme.
Catherine's drive and determination is not limited to the entrepreneurial world, however. She has been awarded Federation Colours for mountain biking and represented South Africa at World Championships on numerous occasions, achieving a world ranking of 5 in her age category in 2008 and 2010.
http://www.endeavor.co.za/index.php/network/endeavor-sa-team/11-network/61-catherine-townshend
Source: Alumni Relations
Please help us to raise funds so that we can give all our students a chance to access online teaching and learning. Covid-19 has disrupted our students' education. Don't let the digital divide put their future at risk. Visit www.ru.ac.za/rucoronavirusgateway to donate