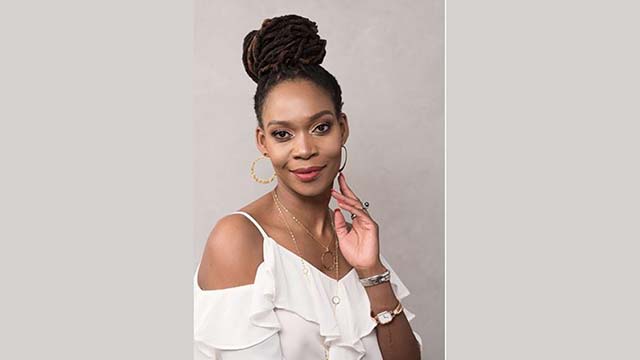 Rhodes > Communications and Advancement > Alumni Relations > Latest News
Dee Tempia a Tammy Taylor Mrs South Africa finalist
Date Released:
Mon, 22 July 2019 09:10 +0200
The Pretoria-based Dee Tempia, born Ndiadivha Sikhweni at Makungwi village in Nzhelele, is in the Top 25 of the Tammy Taylor Mrs South Africa finalists.
This was announced recently during a charity gala dinner event that was held at Emperor's Palace in Ekurhuleni.
"I have gone through a rigorous selection process in the last few months and I am elated to have been selected into the 25 finalists," she said.
Judges Vusi Zwane, Hlengiwe Twala, Leanne Dlamini, Mel Viljoen, Nicole Capper and principal judge Cindy Nell-Roberts admitted to this being the hardest round of judging thus far as all semi-finalists had inspired them and displayed beauty, grace and dedication.
The top 25 finalists will now embark on a journey of fundraising, networking and self-development until the final round of judging, to name the Tammy Taylor Mrs South Africa 2019.
"I grew up in a polygamous family of three wives and 18 children. My father died when I was 8. I was left in the care of my mother, who worked as a domestic servant earning as little as R30 per month," she said of her life journey. "In spite of the hardships thatlife flung at me, I am a five-time graduate."
She holds a B Com (Rhodes University), B Com (Hons) (University of the Witwatersrand), MA Economics, MSc (Colorado State University, USA), and a PhD in Agricultural Economics (University of Pretoria).
"My journey as a finalist will concentrate on initiatives that will aim at affording opportunities to disadvantaged communities," she said.
She had, for the fundraising portion of the contest, chosen Women4Women South Africa as a beneficiary. This a non-profit and public benefit organisation focusing on female empowerment and community upliftment.
"All funds raised will be distributed to community projects that are ultimately focused on creating opportunities for young women to develop life skills and acquire education through bursary schemes for the less fortunate," she stated. "I can personally testify to the benefit I have received from the beloved women in my life. Please join me in championing equal opportunities for women and donate."
Dee is married to Stefano and the couple is blessed with two children, daughter Masase (10) and son Masana (6). She is a lecturer at Tshwane University of Technology, Garankuwa Campus.
To vote for Dee, SMS Dee Tempia to 35959. An SMS costs R3 and free SMSs do not apply. Also follow Dee Tempia on Twitter @ndiadivha12, Instagram @dee_tempia, and Facebook (Dee Tempia Tammy Taylor Mrs SA Finalist 2019).
The crowning of the new Tammy Taylor Mrs South Africa will take place at Emperor's Palace on 8 November.
Source: https://www.zoutnet.co.za/articles/news/50538/2019-07-20/dee-tempia-a-tammy-taylor-mrs-south-africa-finalist
Source:Zoutnet