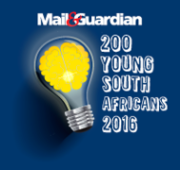 Claire Waterhouse (2005)
Medical access campaigner
As the Southern African advocacy co-ordinator for the Médecins Sans Frontières (MSF) Access Campaign, Claire Waterhouse lobbies big pharmaceutical companies and the government in an ongoing effort to lower the price of medicines that save lives.
South African-born Waterhouse did her schooling in Dubai, studied at Rhodes University and completed her master's in human rights law at the University of London's school of oriental and African studies. As a field worker for MSF, she spent six months working as a project administrator at a refugee camp in the Central African Republic, and three months each at Ebola treatment facilities in Liberia and Guinea. "Every new day in the field brought a new challenge," she says. Waterhouse found herself being evacuated from Bangui as bullets rained down, and setting up a temporary refugee camp by herself in a rural location in response to an emergency flood. "My experiences in the field taught me that I can do whatever I put my mind to, and they helped me realise how lucky we are in South Africa — often, we take life for granted. In some places, nobody takes life for granted and just surviving is a battle."
The struggle many face just to survive is a theme carried forward into her current role, pushing for better access for all to vital medicines, diagnostics and treatment. MSF's global Access Campaign challenges governments and pharmaceutical companies to make life-saving medicines accessible to those who need them most. In South Africa, this means challenging patent laws that can keep medicines under patent and out of reach of the poor for 20 to 30 years. "In South Africa, we focus in particular on ARVs and TB medication. However, we lobby for affordable medications across a range of other treatment areas too: recently, we picketed outside large pharmaceutical company to reduce prices of a breast cancer drug that is currently completely unaffordable in South Africa, even for patients on medical aid."
Waterhouse says that while she loves working in the field, she believes her current role, although more desk-bound, could have greater impact in the long term. In future, she plans to continue working in the humanitarian healthcare sector. "Now that I am working in the health rights arena, I realise how huge the challenges are and how much there is to be done."
In her free time, she and her husband are engaged in renovating their new house in Johannesburg. — Tracy Burrows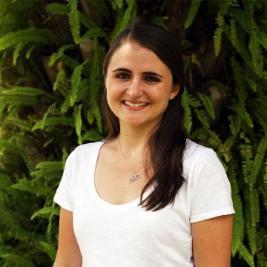 Dr Harriet Etheredge (2004)
Bioethicist, health communication specialist
Now a post-doctoral research fellow based at the Wits Donald Gordon Medical Centre, Harriet Etheredge focuses on bioethics and health communication research. At its core, healthcare is about people and interaction, and this makes her research essential in improving the way patients are treated in South Africa.
Etheredge (31) did her undergraduate studies at Rhodes and her master's degree at Wits. She has a PhD in health communication and has focused her work on two areas currently affected by the need for practical implementation of ethics and communication – organ transplants and oncology. "In organ donation, there are widespread misconceptions among the public and even challenges within the healthcare system," she says. "For example, organ retrieval must take place quickly and efficiently, but ensuring the entire multi-disciplinary transplant network is in place when it is needed, and overcoming hesitance among nursing staff attending the organ retrieval, can be a challenge."
In oncology, her research has found that patients need to have more detailed information about their day-to-day treatment, what to expect and even why their treatment is being administered. Etheredge is working on implementing a patient diary, providing patients with detailed information on what to expect from their treatment every day, giving them some control over how to plan their days around treatment.
Etheredge is the youngest member of the Wits Human Research Ethics Committee (Medical), tasked with reviewing proposed clinical research projects and clinical trials based on their ethical and legal merit, which helps protect vulnerable populations in South Africa.
Medical ethics as a subject is often seen as tedious and mainly theoretical, she says. "While healthcare practitioners all agree on the need for ethical practice, the practical application of codes of ethics is not always clearly laid out."
She hopes to address gaps between the theory and the practice, improve communications among everyone involved in medical treatment, develop models to promote patient-centred care, ensure that the doctor-patient relationship is entrenched in consultations, and make sure that patients have a feeling of autonomy.
Etheredge regularly gives talks on ethics. "My aim is to make ethics practical for students, pharmaceutical companies, medical aids and health professionals, so that they will put communications and ethics into practice. This should enhance patient care and legally sound practices," she says.
Believing firmly in work-life balance, Etheredge spends her free time with her fiancée and pet Labrador, and enjoys climbing, reading and cookery.
Twitter: @HarrietEther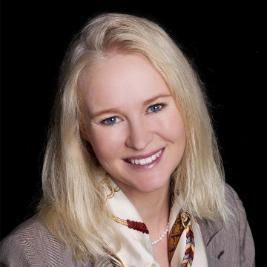 Buhle Ngaba (2009)
Actress and writer
Buhle Ngaba (25) is working to develop storytelling among underprivileged young girls through her writing and her non-profit organisation, KaMatla Productions.
Ngaba created KaMatla to develop the arts, and it has worked with the Black Professional Scholarship Fund and legal experts to run drama workshops about the law for children of the Amazing Grace Children's Home in Eickenhof, Johannesburg. She is also working with the Ruth Mompati Foundation to stage similar workshops in the Ruth Segomotsi Mompati district.
Her first novel, The Girl Without A Sound, was written to empower and inspire young black girls and remind them that their voices deserve to be heard. She wrote the story in defiance of a racist and patriarchal society where black female bodies are disempowered and dismissed, and as a call to action for girls and boys of colour to use their voices to shape their lives.
The book was released online as a free download in February and achieved almost 3 000 downloads in the first week.
Ngaba is best known as the actress who played Mrs Lyons in the hit musical Blood Brothers. She also acted in Missing and was nominated as the Best Supporting Actress in both the Fleur du Cap and Naledi Theatre Awards.
Ngaba studied acting and contemporary performance at Rhodes University and processes of performance at the University of Leeds. While she was in the UK, she helped a group called Wast — for women seeking asylum in the UK — to create a piece of theatre for a refugee conference.
Later as a member of Ubom! Eastern Cape Drama Company she performed in several productions at the National Arts Festival and across the country. She has also worked with the Kodumela Bokamoso organisation to create workshop programmes for the youth of Limpopo, to encourage innovation in social development.
Now she is writing a script of her own that she will also star in, about the life of her great aunt, Ruth Segomotsi Mompati, one of the first women in Umkhonto we Sizwe. — Lesley Stones
Twitter: @BuhleNgaba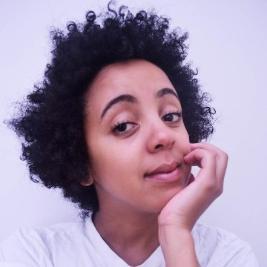 Krivani Pillay (1975)
Executive producer, SAfm current affairs
Krivani Pillay is the executive producer of SAfm current affairs, a demanding and exacting role that she handles with aplomb. In spite of a hectic workload and a career that expects an always-on attitude, Pillay still finds the time to mentor young journalists entering this challenging industry. She has 15 years of experience, has won many awards and, perhaps most notably, she is just as famous for her leadership and personality as she is for her hard work.
"It was the summer of 1995 when I won the Model United Nations Debates, I then represented KwaZulu-Natal to travel to the UN in Switzerland and New York City," says Pillay when asked what made her choose this career. "The debates coincided with the United Nations 50th anniversary and I, together with eight other provincial winners, accompanied Nelson Mandela to the UN general assembly.
"Prior to meeting us, Madiba read essays that we wrote on our dream for a democratic South Africa. When it was my turn to meet the legend, he asked me in his booming voice if I was to become the journalist in the group. I answered 'no' and that I had planned to study speech and hearing therapy at UCT. He went on to praise my writing and the vision I had for my country and encouraged me to stay the course in media and journalism."
The rest, as they say, is history, as Pillay returned to South Africa and changed her university applications to journalism and media studies at Rhodes University.
"Madiba changed my career trajectory, but my family and ordinary South Africans inspire me every day," says Pillay. "Their stories help ground me and reinforce my role as a media practitioner. I hold South Africans in high esteem. The struggle of our people is a painful one and it will take time until the majority are able to move past the hurt and injustice of an oppressive past."
Pillay is hoping to spend time travelling South Africa and documenting the stories of the people. She wants South Africans and the rest of the world to see and hear that, while it is a country in transition, it doesn't crumble in the face of adversity.
"Our challenges do not define us, but our responses to those challenges do," concludes Pillay. — Tamsin Oxford
Twitter: @KrivPillay
Baba-Tamana Gqubule (2005)
Economist
Baba-Tamana Gqubule was raised by her grandparents who had committed their lives to addressing social injustice in the areas of education and religion. Gqubule is continuing her family tradition by applying the set of skills she has acquired to right social injustices.
An economist at Trade and Industrial Policy Strategies (Tips), a non-profit economic research institution that aims to provide economic policy research in response to public policy needs, Gqubule is involved in sector-specific policy research within the manufacturing industry.
Her work environment encourages alternative development approaches in order to inform the development of policies that ultimately aim to tackle systematic and structural factors that affect the economy.
With a master's in development studies from the school of oriental and african studies at the University of London and a bachelor of economics honours from Rhodes University, Gqubule worked as a policy analyst at the economic development department, where she was involved in developing policies aimed at broadening participation in the economy, with a specific focus on conducting research to inform the department's strategy towards increasing the participation of women in the economy.
"I'm determined to contribute towards achieving a more inclusive economy and am particularly passionate about the inclusion of black women in the economy. This is a lifelong project that requires a multidimensional response," says Gqubule.
"Even if policies have the best intentions, they can also have unintended consequences. The difficulty is remaining patient and committed to chipping away at the system even when the problems at hand are urgent, because structural transformation is a permanent project."
Gqubule is also the founder of a group informally known as "Rhodents With Purpose", a network of Rhodes alumni that aims to provide financial and peer group support to disadvantaged students at Rhodes University.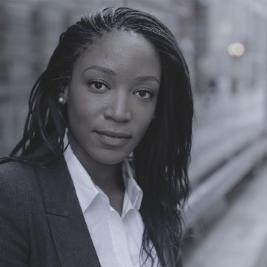 Siviwe Gwarube (2008)
Head of ministry, Western Cape ministry of health
Injustice is what made Siviwe Gwarube choose a career in politics — it awakened in her an urgency to act and drive for change.
Gwarube's first job after graduating from Rhodes University was as spokesperson to the then DA parliamentary leader, Lindiwe Mazibuko. Her experience during these three years was invaluable, exposing her to real life political situations, including the precedent-setting motion of no confidence tabled by opposition parties in 2012.
"I chose politics and communication because I believed that public office is one of the key vehicles for effecting change. I have been fortunate enough to work with some incredibly talented politicians in the country, while [being] given the space to own my work and grow in the profession," says Gwarube.
As head of ministry in the Western Cape department of health, Gwarube manages the office of the health MEC in the province, Dr Nomafrench Mbombo. "My role entails managing a staff compliment of eight people in the MEC's private office, providing strategic and political counsel to her; managing her executive, legislative, political and public profiles; assisting the MEC in presiding over the R19-billion budget of the department, and ensuring the implementation of ministerial projects and the provincial strategic goals of the next five years."
Gwarube says she is constantly inspired by South Africa and its potential.
"I want to be part of the change and the move towards a capable state. Working in government means you have a seat at the decision-making table where the healthcare needs of 75% of the Western Cape's population are being met. That inspires me, because I believe I am responding to the call of injustice and inequality in the country."
Just 26, Gwarube says her greatest challenge is being a young leader.
"Leading at a young age requires you to do a lot of growing up outside of work. While the work you do may contain valuable lessons that help you to grow, there is never space to doubt or wobble. You need to constantly keep it moving. That is difficult." — Linda Doke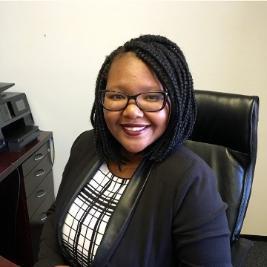 Sian Ferguson (2015)
Feminist activist
Sian Ferguson is committed to the realisation of social justice within South African society, and focuses her energy on anti-rape and queer activism.
Her motto in life is simple: do no harm, but take no shit.
While studying at Rhodes University, Ferguson was the chairperson of Gender Action Project, a student organisation educating on issues of intersectional feminism and gender. She has also been involved with the Chapter 2.12 Initiative to address the way management on campuses handles sexual assault and rape complaints, an issue that has recently come to the fore at her alma mater.
Never afraid to speak her mind, 21-year-old Ferguson feels it's unfortunate that women with a great deal of privilege tend to dominate feminism.
"As a working-class woman I struggled to identify with many aspects of mainstream feminism. This pushed me to think deeply and work with other marginalised members of the feminist community to offer our own insights and analysis, rather than accept the analyses offered by mainstream feminism. Black feminism and trans feminism also helped me explore my own privilege and try to support marginalised women who go through struggles quite different to my own," she says.
Ferguson believes a large contributing factor to inequality and oppression is ignorance.
"We all have lived different experiences and we all have issues we're ignorant about. That's why it's important for us to educate ourselves and one another."
A prolific writer, Sian has written regularly for Everyday Feminism, Matador Network and Women 24 and has her own blog about feminist activism. — Linda Doke
Twitter: @sianfergs

Source: http://200ysa.mg.co.za/
Source: Mail & Guardian
Please help us to raise funds so that we can give all our students a chance to access online teaching and learning. Covid-19 has disrupted our students' education. Don't let the digital divide put their future at risk. Visit www.ru.ac.za/rucoronavirusgateway to donate