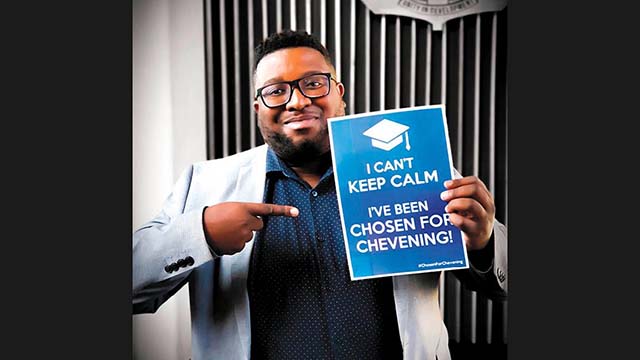 A Pietermaritzburg man has secured a prestigious scholarship to London's Loughborough University to read for his Masters in Global Communications and Development.
Luyanda Mfeka (31), a director of Mayoral Communications for Johannesburg City Mayor Herman Mashaba, said he was on cloud nine after being informed of making the cut to study at the university.
Mfeka matriculated from Alexandra High School in 2007.

He said his selection for the scholarship followed a rigorous process which began last September when he launched his application. He said the process comprised various interview sessions which culminated in his selection early this month.
The Edendale-born man holds a Bachelor of Arts and LLB from Rhodes University, Grahamstown, and said although he had always harboured ambitions of studying abroad, he thought it was impossible. "The prohibitive costs factors for one have always made this dream somewhat out of reach," said Mfeka.

Mfeka has previously served as a spokesperson for the Western Cape Department of Health Minister Nomafrench Mbombo. Prior to that, he had served as a parliamentary researcher and communications officer for the Democratic Alliance.

He hoped his studies would help him to reconcile government bureaucracy and the people. "This is my fervent wish. We want to forge an impactful way of mixing the two together," said Mfeka.
He attributed his feat to having strong family support systems. "I am grateful to my grandparents who always placed a high premium on our education. I am sure wherever they are they must be smiling," said Mfeka.
He said he had learnt a great deal from his stint as Mashaba's spokesperson. He said being part of the mayoral team had not been smooth sailing.

He said his stay at the Joburg Metropolitan Municipality had not been without its challenges. "It has not been a walk in the park coming into the city which was governed by a different political party. Nonetheless, I feel we have had a number of wins as the Joburg city team. My experience could best be described as incredible," said Mfeka.

He said he felt privileged to have worked with Mashaba over the years. "It's been an enlightening experience. Mashaba was my boss, mentor whom I feel very honoured to have worked under," said Mfeka.
Setting sights onto the future, Mfeka said he planned on going back to government one day.
Source: https://maritzburgsun.co.za/58782/pmb-man-lands-uk-scholarship/