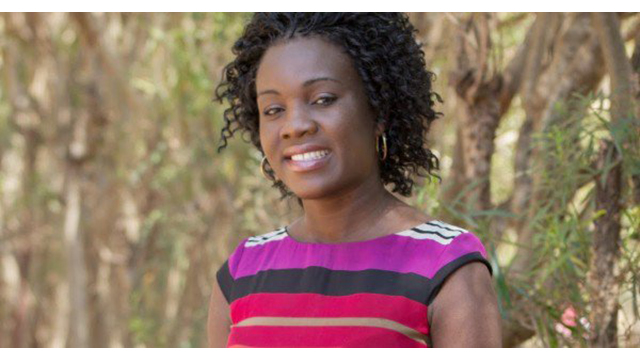 The Next Einstein Forum (NEF) Global Gathering 2018 closed with the final pitches for the Challenge Innovation to Implementation (Ci2i) in Deeptech, climate smart and personalized health innovations, each finalist vying for the $25,000 prize.
After the final two in each category presented in plenary with Judges including leaders from Johnson & Johnson, Elsevier, Rwanda Biomedical Center, Hello Tomorrow, Carnegie Mellon University, IBM Africa, the African Development Bank, and others, the winners were announced live.
Malawi's Rachel Sibande's "Light from Maize" won in the climate category for her idea of using maize cobs to generate electricity. Dr. Conrad Tankou won in the personalized health field for invention of a digital microscope that connects a smartphone to scan for cervical and breast cancer remotely, uploading the data on to the cloud for doctors kilometres away for analysis. Professor Abdoulaye Banire Diallo's precision genome analysis project won in the deeptech category.
Sibande's "Light from Maize" seeks to use maize cobs as a biofuel to run a gasifier based electrical system. The system will provide affordable power to underserved communities, schools, health centers and local enterprises in Malawi where only less than 10 percent of the population are connected to the grid. The ash and co-products from the power system are up cycled to create Compressed Earth Blocks to build cheap houses among other methods for economic development and job creation.
According to Sibande, Maize cobs are often left to waste in countries like Malawi and elsewhere, and they are produced in abundance. She also explains that Malawi has a problem with the hydroelectric power, which is generated from water. "Due to climate change issues, often Malawians would go up to 8 hours to 25 hours without power," said Sibande. "There are also communities where there's literarily no infrastructure or source of electricity. So this initiative seeks to use local resources – locally available resources."
These resources also form the basis of her idea in terms of sustainability. "It's an already existing ecosystem: people farm maize for their food," she said.
Having seen the progress of countries like Uganda and Tanzania where incubation hubs for renewable energy technologies are available, Rachael is working tirelessly to see the power situation in Malawi improve. When asked how she would manage costs relating to both overhead or underground infrastructure, she explains that she's working with a team that is helping to factor in the cost-benefit analysis of the grid network "The best way is if the national grid was able to open up to leverage what's already existing rather than build the new structures, ideally," she said.
Sibande also explains that the next phase of the project would be to scale up. "First of all, we need to get gasification equipment, the biomass gasifie; a more automated one, bigger and with more output," she explains. "Secondly, we want to design a micro-grid network so that we can connect more households within the communities to use this electricity."
The NEF received 133 applications from which the top 16 were selected to participate in the semi finals at the NEF Global Gathering 2018 in Kigali, Rwanda on 26-28 March 2018.
Source: http://venturesafrica.com/why-the-african-continental-free-trade-area-would-need-to-be-digitized/