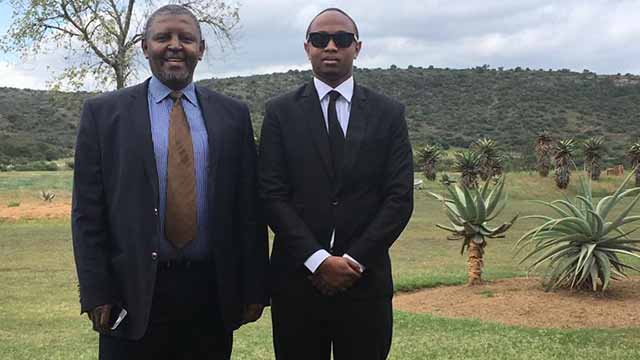 Recent Bachelor of Social Science graduate and Rhodes University alumnus Kihara Muchiri, has been awarded a prestigious UNICAF Global Scholarship to undertake a postgraduate degree at the University of Nicosia.
Originally from Kenya, Muchiri was determined to further his studies in South Africa, despite having to leave his home country. After completing his matric at the Rosebank Progress College in Cape Town, Muchiri chose Rhodes University from his vast selection of options.
Although somewhat daunted by having to attend university in a foreign country, Muchiri received tremendous support from his paternal relatives, who are permanent residents in South Africa. His great-uncle played a particularly strong role in his tertiary studies by motivating him to harness any and all opportunities that presented themselves during his university career.
After graduating with a Bachelor of Social Sciences from Rhodes University this year, Muchiri initially elected to put his postgraduate studies on hold for a while, while he sought and secured gainful employment. It would seem, however, that life had other plans.
"It wasn't long after this decision that I heard about UNICAF, and since it allowed for both working and studying simultaneously, it seemed a perfect fit," Muchiri said. "I decided to apply, and I was soon awarded with a partial UNICAF bursary in the form of a tuition discount to the tune of R138 000."
The UNICAF Scholarship Programme provides opportunities for students located almost anywhere in the world to study through one of its partner universities, at their own pace and with minimum interference to their professional or family life.
"I am now back in Kenya and overjoyed at the prospect of getting a postgraduate degree from the University of Nicosia, while remaining in my hometown," Muchiri explained. He is currently doing volunteer work through the Center for Africa Volunteers, which works to promote peace, development, and unity in Africa.
Besides family support, Muchiri received great inspiration from several individuals at Rhodes University. "If it hadn't been for Mr Mlamuli Hlatshwayo, Dr Leonhard Praeg, Dr Nomalanga Mkhize, Dr Julie Wells and Dr Siphokazi Magadla, my academic achievements would not have been possible," he explained.
Muchiri motivates the current crop of students to face their challenges and to continue pushing through them. "One day, I can assure you, your struggles will seem worth it," he said.
Source: Communications
Please help us to raise funds so that we can give all our students a chance to access online teaching and learning. Covid-19 has disrupted our students' education. Don't let the digital divide put their future at risk. Visit www.ru.ac.za/rucoronavirusgateway to donate