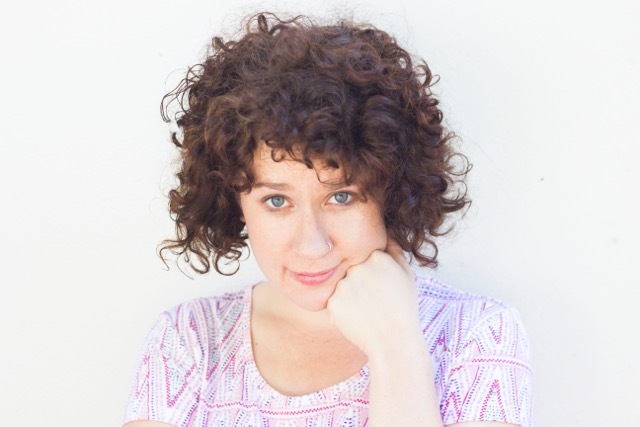 In the stand-up world, the situation is no less gender-skewed. Last year, all 10 of the highest-paid comedians — collectively netting a cool $173-million — were guys. By our count, of the 683 people big enough to warrant inclusion on Wiki's list of "American Stand-up Comedians," just 92 are women. That equates to a not-so-funny 13%," according to a HuffPost blog, 'Why the Gender Gap in Comedy Isn't That Funny'.
And we suspect it isn't much different in the South African comedy circuit, which Marianne Thamm, founder of the Cape Town-based quartet of female comedians, Cracks Only, describes as being "quite competitive and driven by testosterone".
"I get a lot of positive responses from womxn in the audiences who are stoked that even a microscopic part of their experience is represented on stage," shares 24-year-old comedian Kate Pinchuck who, along with her peers, are bringing fresh jokes to a field where the exclusion of womxn echoes throughout the live circuit.
Kate stumbled into standup after studying Drama at Rhodes University. She now resides in Cape Town, where she is pursuing her passion for comedy, acting and writing. Her material explores personal topics ranging from family to dating.
How do you balance serious and funny?
For me, a lot of the funniest things come from something serious anyway, or a place of vulnerability and honesty, so I feel like it happens organically.
What's it like being a womxn in South African standup comedy?
The worst thing is how often I get asked what my experience is as a woman before I get asked what my experience is as a comedian, which pretty much illustrates the disparity for itself. Often there isn't more than one woman on a line-up, so there's this pressure then to be the representative for all the people in your group, which is obviously impossible as I'm speaking from my personal experience.
Could you tell us a joke?
Nah. – Follow Kate.
Source: http://10and5.com/2017/10/25/stand-up-here-are-the-womxn-taking-over-south-africas-comedy-scene/
Please help us to raise funds so that we can give all our students a chance to access online teaching and learning. Covid-19 has disrupted our students' education. Don't let the digital divide put their future at risk. Visit www.ru.ac.za/rucoronavirusgateway to donate