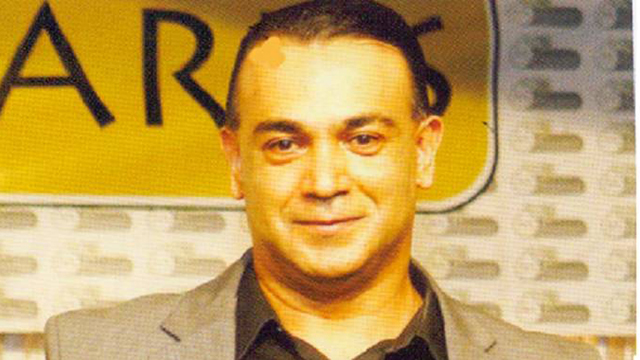 MR ZAK HAWA, the man who recently scooped the Megafest Business Awards Southern Region Lifetime Achievement of the Year Award, believes success is about creating benefits for all and enjoying the process.
He is one man who enjoys what he does.
Born and bred in Bulawayo, Mr Hawa graduated from Rhodes University in South Africa with a law degree before joining the family business, Fazak Gift Centre, in 1993.
The changes to the business since then have been remarkable.
Mr Hawa has played a major role as Fazak has evolved significantly from a largely tourist based store selling curious, gifts and artifacts to becoming a major brand in the City of Kings.
Fazak Home & Hyper is a unique megastore open seven days a week and sells just about everything while Fazak Gift Centre in the central business district continues to be a leading outlet for its variety of goods.
In 1997, he opened Zaks Place, transforming what had been a run-down block of flats into a well-known city hotel popular with locals and tourists alike.
Mr Hawa is the first guy you are likely to encounter when you walk through the doors of Fazak Home & Hyper.
His friendly greeting and welcoming smile highlight the essence of the man's character.
He is highly interactive and a man of true integrity who is intrinsically motivated by his desire to emulate his role models – his parents – who he says have provided him with an essential guide book to life.
Mr Hawa steadfastly believes he is a vessel endorsed with the honour of receiving nominations and accolades on their behalf.
He is a man of honour and loyalty.
His generous nature often comes to the fore and his helping hand is evidenced by his role in corporate social responsibility programmes.
He is straightforward but fair, understanding and most trustworthy.
Anyone who has had the opportunity to interact with him can testify to this.
Mr Hawa has been instrumental in building Fazak as a competitive brand.
He is a true visionary who is innovative and in the short existence of Fazak Home & Hyper has conjured a significant number of unique and fascinating concepts.
He is the driving force behind the Fazak Loyalty Card (FG Card) and the Santa Baby Contest, an annual baby competition unique to Fazak as well as the Fazak Ultimate Braai Challenge.
Aside from his business stature, Mr Hawa is a family man. He is married and has two children.
He is an avid follower of sport, especially soccer, rugby, cricket and athletics.
A sportsman himself, Mr Hawa ran for the Matabeleland Senior Schoolboy athletics team and was a Highlanders and Matabeleland Under-18 soccer player.
He was the first ever Indian to play for Milton's 1st XV rugby team.
Mr Hawa believes anything is possible with the right attitude, hard work and of course – a little luck.
He sets no limits to what Fazak as a business can achieve and has plans to take the company to greater heights.
Mr Hawa is an absolute patriot who believes that there is no beautiful place on earth like Zimbabwe and the time will soon come when business will flourish and the country will be regarded as the economic powerhouse of the region.
Source: https://www.chronicle.co.zw/success-is-about-creating-benefits-for-all-zak/
Please help us to raise funds so that we can give all our students a chance to access online teaching and learning. Covid-19 has disrupted our students' education. Don't let the digital divide put their future at risk. Visit www.ru.ac.za/rucoronavirusgateway to donate