Latest Old Rhodian Authors
A sincere Thank You to all authors who send their books to us. As you can see, the subjects of the books are very diversified which is a true reflection on our Old Rhodians. Please note that the year date depicts the first year that the Author was at Rhodes and not the year the book was published.
Tonderayi Matambo (1997)
Natural Wetlands: A Holistic Overview towards its Biomimicry for Application in Industrial Effluent Bioremediation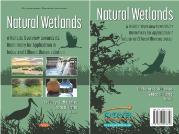 Human activities extensively contribute to various types of wastewater. These include domestic, industrial, agricultural and storm water. Depending on the waste, they consist of organic material, inorganic material, nitrates, phosphates and metals. Conventional methods of wastewater treatment incorporate various stages, screening, a biological treatment process involving the formation of coagulates, gravity separator, and a clarifier to remove remaining suspended solids. This is further treated using oxidizing and disinfecting agents to reduce the biochemical oxygen demand (BOD) levels. Chemicals such as chlorine are added to bring the water quality to required levels. Biological treatment systems currently being employed in industry include membrane bioreactor (MBR) and moving bed bioreactor (MBBR), which are followed by ultrafiltration treatment.
Conventional wastewater treatment methods are expensive. One technology that has been researched and found to have potential are constructed wetlands (CWs). Wetlands are ecosystems that consist of a variety of biodiversity of aquatic plants and microorganisms. Wetlands act like filters that break down waste from water. Constructed wetlands are engineered wetlands that mimic natural wetlands that consist of a gravel bed through which wastewater flows. As the wastewater passes through the gravel it encounters a natural system comprising of microbiological activity, phytoremediation and filtration. Indigenous plant species are used to promote biodiversity. Plants and bacteria utilize certain components of these pollutants and in this way clean up the wastewater. Due to this ability of remediating polluted water, they are usually used in both secondary and tertiary treatment processes. This is the case in constructed wetlands and wastewater treatment plants. Often this remediation is achieved through biosorption and sequestration mechanisms and sometimes biomineralization may occur if these pollutants can be incorporated into biochemical pathways. But overall the COD is significantly reduced in the polluted water. The biochemical route may involve plant and microbial participation in the carbon, nitrogen and sulphur cycles by transforming them and releasing them into the atmosphere.
Natural wetlands, constructed wetlands, and wastewater treatment plants fail in time and this is demonstrated by clogging, which occurs as a result of build-up of sediments and precipitates in wetland beds, thus constituting reductions in physical media permeability and hydraulic conductivity of water. In natural wetlands it is associated with the aging process of the water body. However, this is more rapidly indicated in constructed wetlands causing a system failure, because of organic and inorganic matter settling at the bottom, thereby slowly filling up the system and causing a decrease in dissolved oxygen levels as decomposition takes place. This phenomenon can be referred to as eutrophication. Normally, clogging and sludge bulking in wetlands can be likened to the phenomenon of eutrophication, sometimes with associated foaming in conventional wastewater treatment. Clogging not only contributes to systems failure in natural and constructed wetlands but it also reduces operational efficiency reducing the ability of resident organisms to biodegrade pollutants. This book will provide a holistic overview of natural wetlands and possible reasons for system failure in constructed wetlands.
https://novapublishers.com/shop/natural-wetlands-a-holistic-overview-towards-its-biomimicry-for-application-in-industrial-effluent-bioremediation/
Blondie Requited
Tony Granger (1970)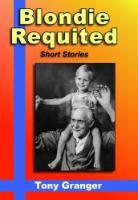 Blondie Requited is a collection of short stories from the pen of Tony Granger, and a sequel to Blondie's Revenge, both telling of experiences in his early life through University, his days in the British South Africa Police force, and stories about his family. Full of interesting facts and anecdotes, the book has a base in humour and makes for compelling reading, taking into account his earlier days in Africa and later in the United Kingdom.
Pages: 177
Language: English
ISBN: 978-1-9163125-1-7
Shipping Note: We cannot ship to a PO Box.
Master the Mystery of Medicines (Understanding Pharmacology)
Julia Botha (nee Butler 1971)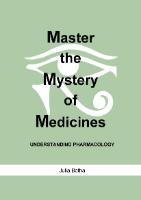 Students often think of pharmacology as a difficult subject but Master the Mystery of Medicines (Understanding Pharmacology) by Emeritus Professor Julia Botha approaches this fascinating and important subject in a unique way that is relevant to future health care professionals. It engages the student's interest and lays a foundation of understanding, rather than promoting the all-too-familiar habit of simply memorising huge amounts of poorly co-ordinated detail. Besides covering the important basics, in a clear and simple way, it includes aspects not normally explored by students but which will be important once they qualify. As Professor Salim Abdool Karim says in the foreword: "It makes pharmacology much more accessible for medical, pharmacy and nursing students." The book is profusely illustrated with diagrams, tables and graphs, and light-hearted sketches.
The book is available from bookstores, such as Van Schaik, and from the website.
Find out more and order at www.masterthemysteryofmedicines.com
Not to Mention
Vivian de Klerk (1972)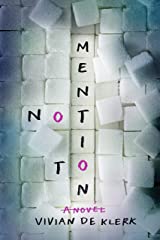 As her 21st birthday approaches, Katy Ferreira has not left her bedroom for close on two years. In fact, she has not left her bed – at 360 kilogrammes, she simply can't.
Characterised by an indomitable spirit, Katy tries to make the best of a bad situation. She does the crossword in the Herald newspaper her mother brings home, consumes the food she craves – biscuits, pies, doughnuts, litres of fizzy drinks – and waits in hope for insulin and a solution to her plight. To pass the time she begins to compile her own crossword in one of the Croxley notebooks that have been unused since she dropped out of school. Within each cryptic clue is a message, an attempt to explain how it feels to be 'the fat girl', how taking comfort in sweet things as a grieving and lonely child escalated into a deadly relationship with food and a psychological and physical disease.
The process triggers splintered memories of dark family secrets and hints of culpability. As Katy finds her voice – quirky, macabre, devastatingly astute and viciously funny at times – the notebooks fill up.
Not to Mention is part diary, part memoir, part love-hate letter to the mother who fuelled her daughter's addiction as steadily as the world ostracised her. The destructive power of shame and society's harsh judgement of people who are 'different' is matched by the immense courage of a young woman who is determined to be heard.
https://www.amazon.com/Vivian-De-Klerk/e/B001JSDDC4?ref_=pe_1724030_132998060
Random Walk - Modern African Stories
Jamela Basani Hoveni (2001)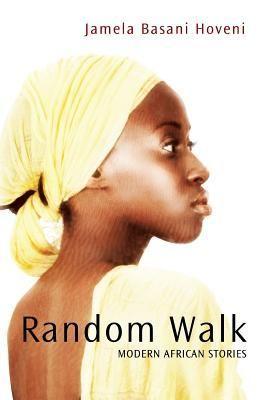 Random Walk: Modern African Stories presents a dynamic collection of six tales of adult fiction. The stories are independent and are set in different African towns and cities. Cape Town, Johannesburg, Kinshasa, and Luanda offer the perfect setting for the book's unfolding drama and action. Most stories written about Africa focus on war and poverty, while forgetting that Africa is a diverse continent with growing cities and a growing middle class. Africa's massive and expanding population is not homogenous, and the book brings out the diversity by exploring complex themes and ideas. These stories describe Africans from all walks of life and cover major themes such as African spiritualism, HIV/AIDS and its socioeconomic impact, especially on women and children. Readers will also be enriched by surveying the issues of economic refugees, depression and other mental health issues, social networking and, of course, love. Today's Africa is a compelling continent where modernity meets tradition, and prejudice and oppression meet freedom and equality. These stories can be most aptly be described as creating awareness about topical issues using fiction as an impetus to activism. Random Walk is engaging and entertaining, with a healthy amount of humour. First-time author Jamela Basani Hoveni is an economist living in Johannesburg, South Africa. She holds a master's degree in economics and finance from Rhodes University in South Africa. Her parents are both educators and it's been a family tradition to recite poetry at family functions. "Writing for me is a form of giving love, sharing a part of myself, and giving back to the world." Publisher's website: http: //sbpra.com/JamelaBasaniHoveni
Details for ordering: email: jamelahoveni@gmail.com
Curator and Crusader: The Life and Work of Marjorie Courtenay-Latimer
Mike Bruton (1966)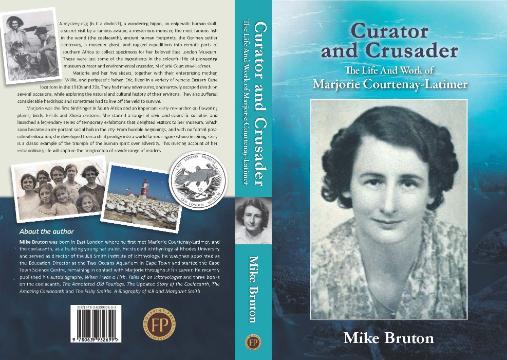 A mystery egg (is it a dodo's?), a wandering hippo, an enigmatic human skull, a secret visit by a famous aviator, a mysterious monster, the most famous fish in the world (the coelacanth), ancient human footprints, the German settler centenary, a museum ghost, and rugged expeditions into remote parts of southern Africa to collect specimens for her beloved East London Museum. These were just some of the ingredients in the colourful life of pioneering museum curator and environmental crusader, Marjorie Courtenay-Latimer.
Marjorie and her five sisters, together with their enterprising mother, Willie, and peripatetic father, Eric, lived in a variety of remote Eastern Cape locations in the 1910s and 20s. They had many adventures, and narrowly escaped death on several occasions, while exploring the natural and cultural history of their environs. They also suffered considerable hardships and sometimes had to live off the veld to survive.
Marjorie was the first bird ringer in South Africa and an important early researcher on flowering plants, birds, fossils and Xhosa customs. She started a range of civic and scientific societies and launched a legendary series of temporary exhibitions that delighted visitors to her museum, which soon became an important social hub in the city. From humble beginnings, and with no formal post-school education, she developed from a child prodigy into a world famous figure whose inspiring story is a classic example of the triumph of the human spirit over adversity. This riveting account of her extraordinary life will capture the imagination of a wide range of readers.
https://footprintpress.co.za/product/curator-and-crusader/
After Dawn: Hope After State Capture
Mcebisi Jonas (1986)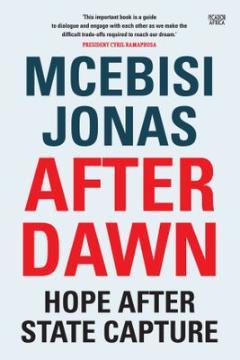 In October 2015, the Gupta brothers offered Mcebisi Jonas the position of minister of finance in exchange for R600 million. Then deputy minister of finance, Jonas turned down the bribe and a period of deep introspection followed for him. How did we reach this point, and what did the future hold for South Africa's democracy and the economy?
In After Dawn, Mcebisi Jonas analyses the crisis at the heart of our current system, which places politics at the centre of policymaking and implementation at the expense of growth. In this important and authoritative book, Jonas first unpacks and analyses the current badlands of the South African economic and political landscape. In the second half, Jonas proposes a series of workable and practical solutions for transitioning South Africa into a growing, job-creating country including:
Putting inclusive growth at the centre of economic policy;
rapidly expanding new technological capacities and knowledge to transition to a twenty-first-century economy;
expanding human capabilities at scale;
path-changing trade-offs to catalyse the next phase of South Africa's development;
nurturing a corruption-free, high-performance state built on meritocracy and innovation; and
changing the nature of politics.
Time is of the essence and the window of opportunity is narrowing for all South Africans to work together towards the South Africa we all imagined was possible in 1994.
The Mushroom Summer of Skipper Darling
Tony Voss (1955)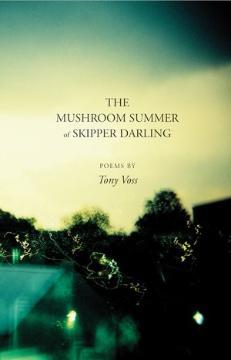 One of South(ern) Africa's most astute critics of poetry over the decades, Voss is finally publishing his debut collection at the age of 83. The book is brought out by our friends and collaborators at Crane River, and has been produced and distributed by uHlanga.

This is a collection that accomplishes that rare thing in poetry: of being an immediate pleasure even as it demands re-reading and slow contemplation. With classical form and meter meeting modern sensibility and local image, The Mushroom Summer of Skipper Darling fills a gaping absence in South African letters, and will kickstart an appreciation anew of a strong, steady and significant influence on this country's literature.
Voss was born in Swakopmund in 1935. He was educated at St George's Grammar School, Rhodes University, and the University of Washington, Seattle. His interests were formed by his Southern African upbringing, his parents' faith, and imagination – from songs of the First World War and swing, to Yeats's Oxford Book of Modern Verse. He taught English in universities until he retired from the service of the then University of Natal in 1995.
The book is available to order from most worthwhile bookshops in SA and Namibia
Chasing Gods And Heroes: Adventures in Greece and Crete
Roger Wanless (1967)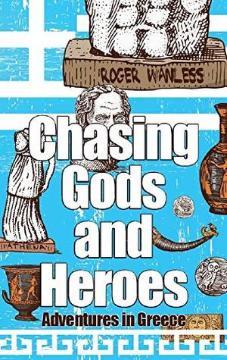 How did Herakles create the Milky Way? Why did Aphrodite have no parents? What happens if the columns of the Parthenon are extended skywards? Discover the answers to these questions and so much more as you meander through the streets of Greece and onto the island of Crete. Join the author as he wanders through a fabled and fabulous land, chasing gods and heroes, and having a whole lot of fun on the way
https://www.goodreads.com/book/show/46178785-chasing-gods-and-hero
The Educated Waiter: Memoir of an African Immigrant
Tafadzwa Zimunhu Taruvinga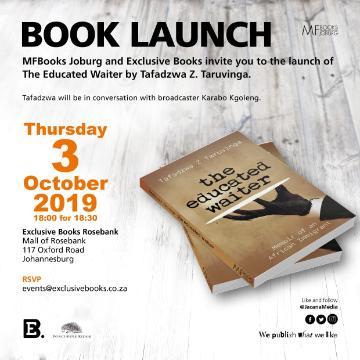 Tafadzwa Zimunhu Taruvinga, a young Zimbabwean, enrols to study economics at Rhodes University in South Africa. There, foreign students have to pay a hefty R25,000 minimum initial payment for tuition and residence. But foreign currency is increasingly elusive in the ailing economy back home. Determined to graduate with a Rhodes degree, Tafadzwa finds his first waiting job at a local restaurant. His income, even though it is paltry, will subsidise his mother's contributions.
The Educated Waiter is the memoir of a graduate, waiter and immigrant. A go-getting African. His story is a poignant recollection of his experiences in South Africa, Germany, the UAE and Zimbabwe – on his quest to finding a better life. He indefatigably confronts poverty, classism, racism, xenophobia and bullying.
Published by MFBooks Joburg, the book will be available in October 2019.
About the author
Tafadzwa Zimunhu Taruvinga was born in Zimbabwe. His memoir explores his conquest of the hurdles that would otherwise have prevented his education and personal growth.
Available from Excusive Books and on Amazon in October 2019
Educational Leadership of Immigrants
Chapter contribution: St Claire M. Adriaan (1997)

This book prepares current and future educational leaders to adapt to the changing terrain of U.S. demographics, education, and immigration policy. Educational Leadership of Immigrants highlights the educational practices and discourses around immigration that intersect with policies and laws, in order to support K-12 students' educational access and families' participation in schooling. Drawing primarily on research from the fields of educational leadership and educational policy, this book employs a case study approach to address immigration in public schools and communities; school leaders' responses to ethical dilemmas; the impact of immigration policy on undocumented students; and the varying cultural, sociopolitical, legal and economic contexts affecting students' educational circumstances. Special features include:
• case narratives drawn from real-life experiences to support the educational needs of immigrant students;
• teaching activities and reflective discussion questions pertaining to each case study to crystallize leaders' knowledge and facilitate their comfort levels in practice;
• discussions of current challenges in education facing immigrant students, their families, educators, and school leaders, especially with changing immigration law.
https://www.routledge.com/Educational-Leadership-of-Immigrants-Case-Studies-in-Times-of-Change/Crawford-Dorner/p/book/9780367186272
Eric Kelly (1957)
A child's primary education is of vital importance. It requires well-trained teachers with a professional approach to their work. Faithful to the Vision is the story of a teachers' training college which set about preparing teachers of that very calibre. It is the history of the Grahamstown Teachers' Training College.
The emphasis in the College was on the practical professional training offered. The focus was on the practical professional training offered. The focus was on the holistic education of the student, rather than merely on the content of the curriculum. Faithful to the Vision shows that the Training College more than earned its reputation as one of the finest training colleges in South Africa and that it was a unique educational development.
This Training College was a trail-blazer, a pioneer in the field of education practises. It was the first college in South Africa to introduce class music and class singing, the first to employ a physical education teacher, to have a full-time librarian and elocutionist, and it was at this Training College that the assignment method of study was introduced. All these innovation are highlighted in this book.
Details for ordering: e-mail ericjeankelly@gmail.com and Tel: +27 (0) 46 622 4552
Godwell Nhamo (2003) and Soul Shava (1999) (eds)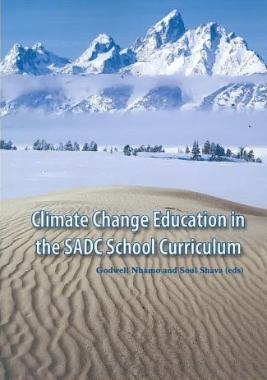 This book audits the Southern African Development Community (SADC) school curriculum to determine the extent to which climate change is addressed. Climate change is now an undisputable global concern threatening human livelihoods and as such it must find space, not only in the SADC school curriculum, but every curriculum. With the coming to an end of the United Nations Decade of Education for Sustainable Development (2005–2014), this book provides future fascinating insights on how climate change may be addressed through education in the SADC school curriculum.
Godwell Nhamo (PhD) is a Professor, Chief Researcher and Chair of the Exxaro Chair in Business and Climate Change hosted by the Institute for Corporate Citizenship (ICC) at the University of South Africa (Unisa).
Soul Shava (PhD) is a Senior Lecturer in Environmental Education in the College of Education at the University of South Africa (Unisa)
Available: http://www.marymartin.com/web/selectedIndex?mEntry=214072
Tony Dold (Curator of the Selmar Schonland Herbarium) and Jean Kelly (1959)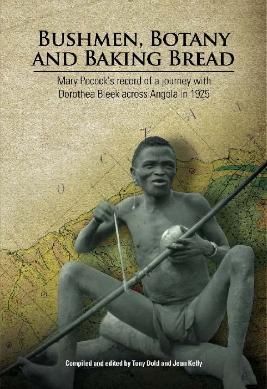 This presents the fascinating record of a remarkable overland journey documented by the botanist Mary Agard Pocock and illustrated with her photographs, sketches and paintings of southern Angola, its people and its plants.
The purpose of the six?month long expedition, by boat, on foot and by machila, was primarily for the renowned ethnologist Dorothea Bleek to collect ethnographic information of the last remaining Bushmen of the region.
Besides her role as aide-de-camp Mary Pocock's intention was to study the flora. She collected almost 1000 plant specimens from this virtually unexplored region, several of which proved to be new to science.
A talented artist and photographer, Pocock also described, painted and photographed Bushmen in their villages. These are unique and rare representations of daily activities such as spinning cotton, preparing food, forging metal, playing musical instruments and dancing. Her meticulous daily travel account, glass plate slides, negatives, sketches and paintings have now been rescued from oblivion and collated, edited and presented here for the first time.
Email: t.dold@ru.ac.za or ericjeankelly@gmail.com
Roger Scoon (1981)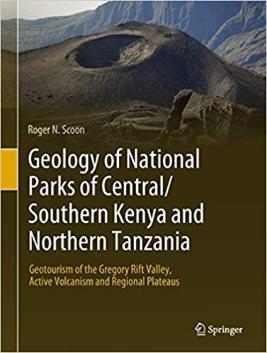 This book describes the interrelationship between the spectacular geology of an area of East Africa that includes a branch of the rift valley, as well as giant freestanding ice-capped mountains and extraordinarily toxic, alkaline lakes, and some of the greatest concentrations of wildlife on Earth. It suggests that geological processes that have shaped the iconic landforms, including active volcanoes, may also be responsible for the unusually diverse speciation which characterises the region. Moreover, it is not a coincidence that important palaeoanthropological discoveries have been unearthed in the region. National parks and conservation areas have tremendous potential for geotourism and the book assists both tour guides and visitors in this regard. In addition, the book may provide a better understanding to management of the importance of geology for sustaining wildlife.
Richard Asher (1998) writing as R.A. Dalkey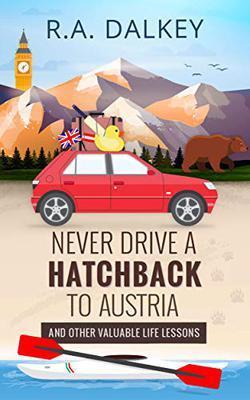 If being a grown-up were as simple as holding down a job, buying a reliable car, finding the home of your dreams and living happily ever after, there'd be no need for this true story. But the author's unorthodox approach and complete failure to accept the world of adulthood was never going to make it that straightforward - especially when Brexit threw a spanner in the works. Set against the backdrop of his ever-swelling mid-thirties grumpiness and the growing realization that he might never actually become a millionaire, this book follows him and his trusty hatchback as they travel from England to Vienna, seizing the chance to live in Europe before it closed to Brits forever. It's a journey that takes him to Cyprus and Venice, Slovenia and Surrey, Belgium and Bonn. "A hybrid of Victor Meldrew and Tony Hancock, with attitude!" - Direct Reader Comment "At times I wanted to reach in to the pages and high-five you, because I felt like I had just read my own sentiments on the page." - Facebook Reader Comment
Buy Never Drive A Hatchback to Austria here
Mark Norrish (1971)
?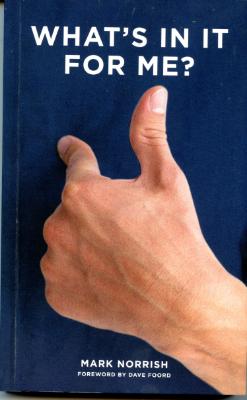 Visually appealing, part anecdote, part wit, this refreshing and juicy book delivers a healthy dollop of entertainment along with sage advice. The middle is distinctly playful yet shows a serious backbone, while the finish reveals a healthy dose of common sense. Perfect for dipping into on its own, it also pairs superbly with a glass of your favourite wine – you'll definitely want more. Mark Norrish is considered by many as a great mind in international wine retail. His career has spanned 40 years and he has made his mark working for the likes of Pick n Pay, Game Discount World, Checkers, Shoprite Checkers and Engen. He currently heads up the family-owned national liquor chain Ultra Liquors as the National Wine General Manager.
Email: t.mccarthy@ru.ac.za for copies of the book.
Vincent Higgins (1988)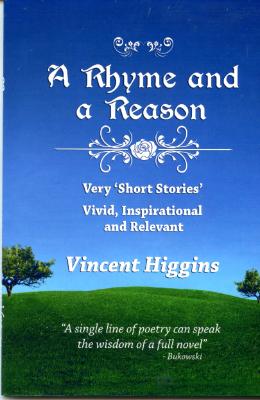 Making sense of rhythm and rhyme
With every word and every line.
With simple words that flow and touch
The minds and hearts in each of us.
So cast your eyes upon each verse
And slowly feel yourself immerse.
As stanzas link and tell a tale
And prove the pen can still prevail.

If you would like to buy the book, please email vincentleohiggins@yahoo.com
Robin Anderson (1960)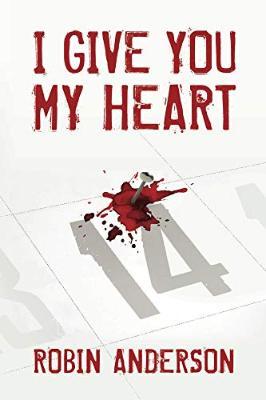 A chance meeting through the unsavoury village shopkeeper Jago Peters sees the beginning of an unfathomable relationship between the loutish teenager Frank Frear ("That's 'fear' with an additional 'r'") and the younger, sophisticated Marcus Healan.
A decade later the ruthlessly ambitious London-based Marcus invites Frank to assist him in establishing himself as numero uno in the cut-throat world of publishing, resulting in the two creating their own "bestseller" wherein fourteen unsuspecting souls (who previously "did them wrong") become unexpected Valentine's Day "gifts" delivered to their respective present day partners, lovers, companions or work colleagues on the actual day.
A teaser of "things to come" are the grisly displays involving seven of the fourteen "donors" who – in poses reminiscent of Hieronymus Bosch's unpalatable The Apocalypse – are randomly discovered by an understandably shocked Joe Public. Whether such munificence leads to a happy or a surprise ending, only Marcus or Frank know the answer.
George Euvrard (1974)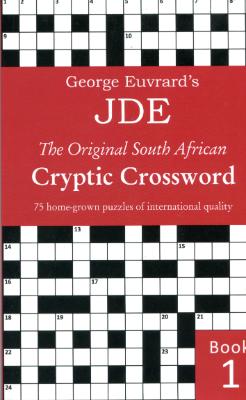 The Original South African Criptic Crossword. JDE is the first South Africanised cryptic crossword in the classic English tradition, and is published weekly in the Grocott's Mail and the Mail & Guardian. Be prepared for words like windgat and hamba ka'hle and where river might mean Nossob! Detailed explanations of every clue and solution are provided. George Euvrard majored in African Languages, has a doctorate in Psychology, was Dean of Education at Rhodes University, is an extreme endurance athlete, founded the Indlela yoBuntu Pilgramages, and lives in Grahamstown with his sweetheart from student days. With the initials JDE he pays homage to his father from whom he inherited a love of cryptic crosswords.
Email g.euvrard@ru.ac.za to obtain copies.
Asakhe Cuntsulana (2016)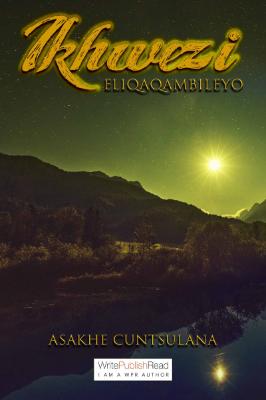 Asakhe Cuntsulana was born on 04 April 1997, Qwaninga Village in Willowvale. He started writing and performing poetry in 2015 when he would do praise singing during assembly at his school. He is currently doing a BMus degree at Rhodes University and performed praise poem for the VC at Rhodes during the 2017 and 2018 Graduation ceremonies. He is a young author, artist and creative inventor of words into poetry. Asakhe is currently in a process of publishing his first ever collection of Xhosa poetry book via Smashwords.
Frist Published on Smashwords
https://www.smashwords.com/books/view/893623
Also available in Rands on Kobo
https://www.kobo.com/za/en/ebook/ikhwezi-eliqaqambileyo
Patricia Glyn
"Dawid Kruiper was an old Bushman with a secret that had been kept in his family for over a century, and which he wanted to hand on to his sons before he died. But he didn't have the means to take his children back to the place where his grandfather had witnessed the horror that silenced him. So Dawid asked Patricia Glyn to help him mount the great - and final - odyssey of his life. For two months in 2011, three generations of the Kruiper family, Patricia and her expedition crew travelled through the Kalahari , visiting and documenting places where Dawid and his forebears had roamed when they were 'wild' and free in the decades before the outsiders arrived in their homeland. And their journey culminated in Dawid releasing his secret to the world. This is the story of how Patricia's assumptions about and relationships with the Kruiper family were tested to the limit before they trusted her with their knowledge and stories. Patricia slowly gains an understanding of the depth of the Kruipers' pain after centuries of genocide, prejudice and dispossession. The result is a candid but compassionate account of how this historical trauma manifests in the everyday lives of a contemporary Bushman family...
Mike Bruton (1966)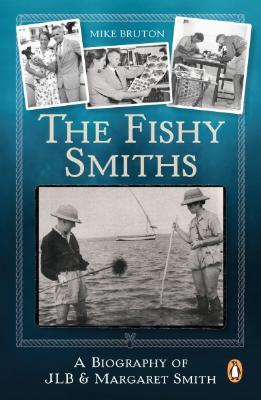 The Fishy Smiths: A Biography of JLB & Margaret Smith is the first comprehensive biography about JLB and Margaret Smith, and paints a lively picture of the colourful and eccentric lives of this famous South African couple.
THE BOOK
Traces their formative years and serendipitous meeting, leading up to the discovery of the coelacanth, and the tumultuous years that followed.
Details their punitive work ethic, eccentric and rugged lifestyle, and their astonishingly productive lives.
A story awash with adventure, travel, discovery, risk-taking, near-death experiences - and their extraodinary contribution to science.
https://www.penguinrandomhouse.co.za/fishy-smiths
Marion Baxter (1985)
Bitter Aloes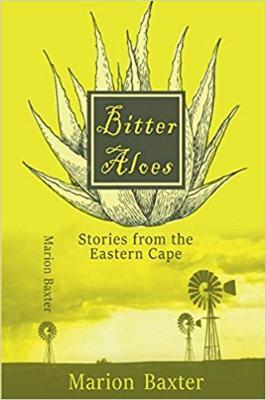 You would think not much ever happens in the sleepy towns and dusty pineapple valleys of South Mrica's eastern cape, yet look deeper. On shade-dappled farmhouse porches and in the back rooms of rented settler-era cottages in Fort Beaufort, stories unfold every day. Stories of loss, love, betrayal, obsession ... and fish. In the last decades of the 2oth century, author Marion Baxter cut a solitary and eccentric figure in provincial society, whose introspection belied a pen that wouldn't stop writing about the people and places around her. An author is, above all, an observer - and Baxter's writings stand as a high definition showcase of the place and time where she lived out her latter years. Baxter passed away from advanced breast cancer in july 2002, leaving behind a stack of neatly filed manuscripts in her small Rhodes University office. This volume of stories was on the top.
Published by Footprints Press, South Africa
Website: www.hiltonbarber.co.za
Errol Knott Moorcroft (1957)
The Wool-Classer, The Shearers and the Golden Fleece.
This book is about the experiences of a young student at an agricultural college in the Karoo who accompanies a team of sheep-shearers as part of his diploma in wool grading. The stories are heart-warming, amusing, sometimes tearful. He encounters farmers who are eccentric, weird, progressive and other-worldly. He bonds with his team, sharing the sometimes harsh working conditions.
He enhances his skills of wool-grading under the most challenging circumstances. And he learns some valuable lessons that will shape his future life. There is something reminiscent of Herman Charles Bosman in this writing.
"...I can honestly say that I seldom shore sheep more pleasantly than there, in the dappled shade of those old pepper-trees. Tant Maria kept us supplied with a selection of her delectable koeksusters and melktert, and Oom Kaalvoet rushed around busily amongst the sheep. It appeared as though he knew every sheep individually, so great was his love of them..."
Published by Footprints Press, South Africa
Website: www.hiltonbarber.co.za
David Hilton-Barber (1953)
Robert Hart: The first English-speaking settler in South Africa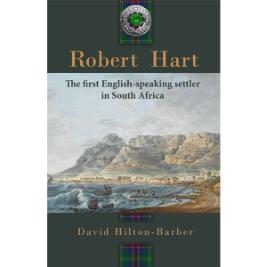 The life of Robert Hart was contemporaneous with the whole history of the Cape Colony under British rule, and to write a complete history of his life would be to write, in a, great measure, a history of the colony. Had he kept a diary, it might not only have been interesting and instructive, but could have been taken as a text book to the history of the Colony, as he came to the Cape in the year 1795 with the British troops under Sir Home Popham, and was at the first taking of the Cape.
(John Bond (They Were South Africans, Oxford University Press, 1956): The name of Robert Hart is almost unknown. That is strange because Hart, as far as I can discover, was the first English-speaking South African. He came to South Africa in its darkest period when the Dutch East India Company's rule was breaking down completely. His whole life, from the day he landed in 1795, was devoted one way or another to shoring up the shaky structure of the Cape.)
Published by Footprints Press, South Africa
Website: www.hiltonbarber.co.za
Milton Toubkin (1953)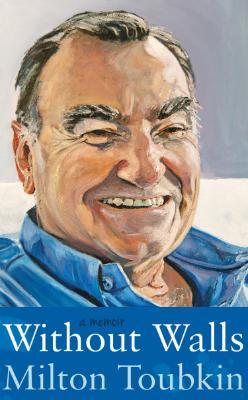 Without Walls is Milton's Toubkin's unique memoir, which begins with an impoverished, but generally happy, early childhood in South Africa and ends with Milton s retirement. Like most people, Milton faced many difficulties throughout his life, ranging from the divorce of his parents, his mother s suicide attempt and the death of his daughter at the age of just nineteen. But Without Walls also records the happiest moments of the author s life, including meeting and marrying his wife Marj, becoming a father to two children and becoming a grandfather. The book also explores the huge impact that Milton had on the international educational system in London as a result of his founding Southbank International School with his colleagues. Milton describes the school s modest beginnings, surviving with little money and no external support, before growing to become an outstanding educational institution with a unique programme. The story of this school without walls forms a significant part of Milton s life story. Inspired by The School without Walls by John Bremer and Michael von Moschzisker and Peter Godwin s A White Boy in Africa, Without Walls is a unique biography that will appeal to readers interested in education, as well as those that enjoy memoirs. It will also be enjoyed by former pupils and associates of Southbank International School.
Available at Amazon.co.uk
Robin Anderson (1960)
Never a "Craft" Moment
Books available on AMAZON and KINDLE
A sumptuous feast of savoury and unsavoury delights. A menu of magical memoirs and acerbic abattoirs accompanied by a cocktail of acidic pollutants and a frank "behind the scenes" look at the so-called glamorous world of interior design. Ingredients include a pinch of Sellers (Peter); a soupçon of Price (Vincent); a whisper of Warhol (Andy); a touch of spice with a Duchess and a Headless Man; a healthy dollop of Colman's mustard (Benedict James); a twist of Trump (Ivana); a kiss of Kismet (Dolores Gray); a French dish not quite Ooh La La!; portions of Peerage; a "sachet" of Diamond Lil; lashings of Lee (Christopher); a Browne sauce (Coral); recipes from Italy, India, Mexico and South America; a trace of Toulouse-Lautrec; a quota of queens and more: much more. An "Out of Africa" experience but with a difference.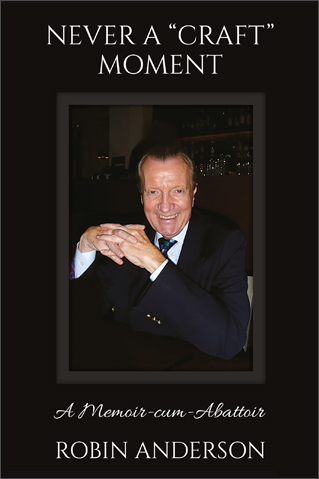 Marc Schroeder (1997)
EAST Londoner Marc Schroeder launched his debut novel, Sleeping with Dogs: A Tale of Madness, at the Beacon Bay Country Club. The launch was met by an overwhelming response, with Schroeder's many friends, family members and supporters flocking to the venue to catch a snippet of his story.
Reading an excerpt from his book chronicling a day of cycling along the French Riviera and an evening at an underground French club, Schroeder reflected on the deeply introspective and passionate writing process he experienced while creating this piece of literature.
The novel follows Schroeder's life – from his childhood days attending Selborne Primary School and College and his crazy student life at Rhodes University in Grahamstown, to a seemingly fulfilled adult life as a financial analyst.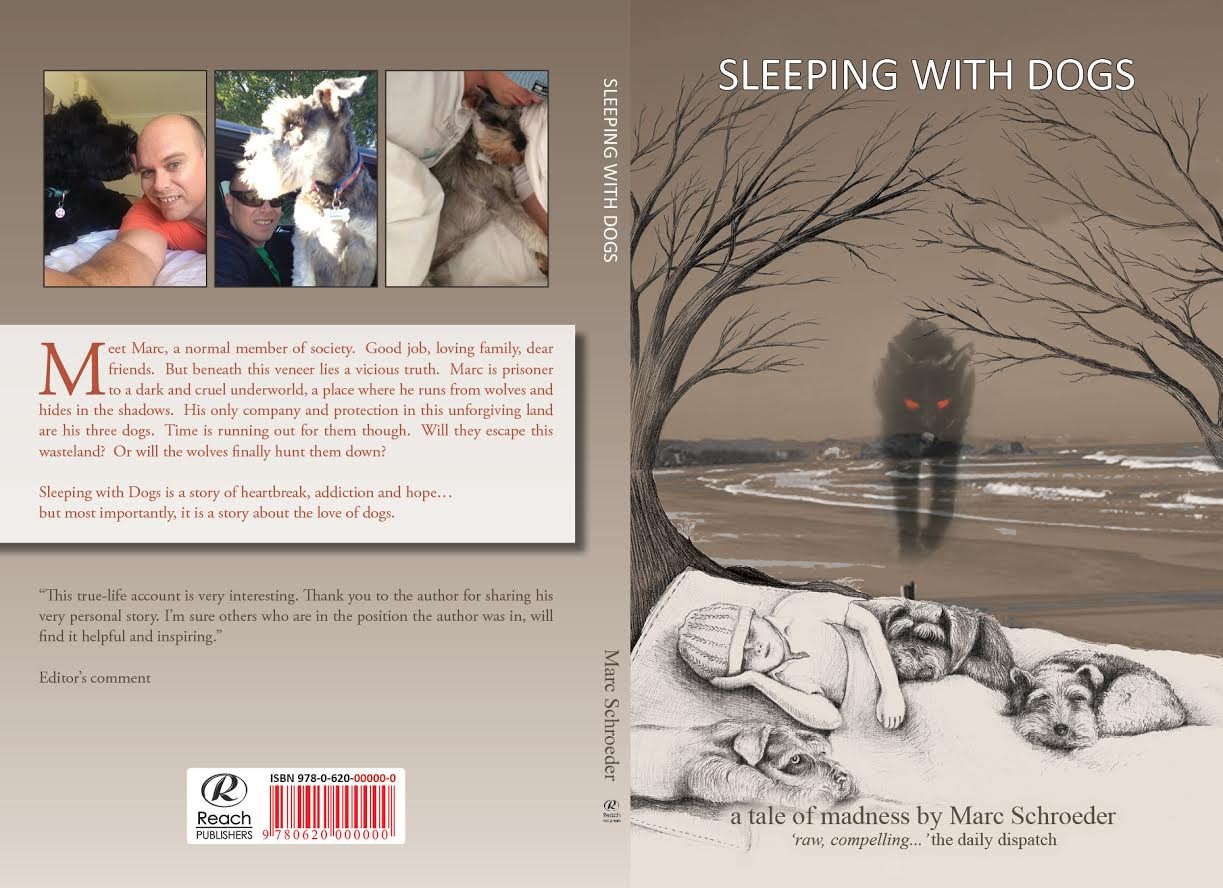 He seemed to have it all – the house, the car, the job – but behind Schroeder's perceived successful veneer lay a deep-seated unhappiness that he attempted to drown out with the use of drugs.
The book offers a descriptive account of Schroeder's struggle with his toxic drug addiction.
"There is a lot in this book, but the one thing I hope people take away from it is the concept of fear and how it impacts you and your life," said Schroeder.
"For years I was 'locked in a dungeon' as an undercover drug addict because I feared what people would think.I had so many doubts and fears about what I was doing with my life and drugs were my coping mechanism."
Schroeder expresses these fears through the re-telling of his whirlwind life, sharing his travels, battle with addiction, stints in rehab, many failed attempts to sober up and finally recounting his journey to happiness.
It was only when Schroeder quit his job, gave up everything and bought a one-way ticket to India, that his healing truly began.
"The only thing that anchored me in life was my dogs. They were the single most valuable thing I had and it was really tough to give them up.
"The title of the book is inspired by them and the book is dedicated to them."
In 2016, he found himself in the Kashmir Himalayas where he undertook a month long detox in an Indian Ayurvedic and yoga centre. This is where Schroeder began his year-long journey of writing Sleeping with Dogs.
He has since built a full and happy life for himself in Nepal, where he has launched the Kashmir Trekking Company, partnering with a local Kashmir guide, Aslam Mota.
In writing his debut novel, Schroeder has realised a childhood dream, one that had faded when he started living for success in capitalist terms. He is already busy writing his second book.
To buy the book, contact Marc at doggleton7@gmail.com Cell: 078 283 1676
Also available on Amazon, Smashwords and Takealot.
Dr Trudy Thomas: Honorary Graduate of Rhodes University, LLD, 2003
Healthy Outrage is an apt title for a story that describes the journey Dr Trudy Thomas travelled during the various stages of her life. Thomas was the pioneer of community health programmes in South Africa. Her work spanned more than half a century, stretching through the dark years of apartheid and into the democratic era when she was asked to run the department of health in the Eastern Cape province after the 1994 elections.
Thomas entered the public health arena at a time when health services were heavily skewed towards white people under the apartheid government. This meant that resources were disproportionately allocated by the state and the vast majority of black South Africans received poor quality and inferior services.
In 1994 the dawn of democracy brought the constitutional promise of healthcare for all. But the optimism of the time was soon to wear thin: for Thomas too. Even before the new government's first term was up, she had begun to express her disdain at the deterioration of healthcare.
And two decades later the public health care system remains in shambles. In the Eastern Cape, the health care system has collapsed. A report released by the human rights lobby group Section 27 revealed severe doctor shortages, a lack of ambulances and hospitals without water or essential equipment. Thomas contributed to the report when it was researched.
In Healthy Outrage, she describes how many of her experiences, particularly as a doctor dealing largely with children, provoked outrage. But her response was a "healthy" and constructive one. When faced with a problem she would sum up the key issues and then to go about addressing them, often with very limited resources.
The book is well written and is a fascinating read about one of the relatively unsung South African heroes of the past half-century. One of its main messages is how, with relatively few resources, a few people with integrity, commitment and hard work can achieve so much.
CJ 'Jonty' Driver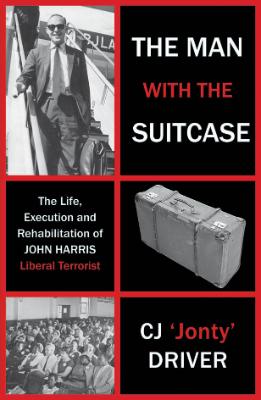 At tea-time on the afternoon of Friday 24 July 1964 a young white South African, John Harris, put down in the main concourse of Johannesburg station…a large brown suitcase containing eight sticks of dynamite, a quantity of Cordtex, a two-gallon plastic container of petrol, a timing device adapted from a pocket-watch, an electric battery and two detonators. On the suitcase was a handwritten note saying, "Terug binne 10 minute" (back in ten minutes). At about quarter past four he telephoned the Railway Police and two newspapers. He spoke in English to the Rand Daily Mail—the reporter who took the message thought it was the voice of a black South African—and in fluent Afrikaans to Die Transvaler. He said he was speaking on behalf of the African Resistance Movement, that there was a bomb in the station, and that the station should be cleared at once. Although the newspapers passed their information to the police, in the time that elapsed apparently no action was taken.
– from The Man with the Suitcase
About the author
Trustee of the Beit Trust and friend of Rhodes University, CJ ("Jonty") Driver was born and educated in South Africa. He was President of the anti-apartheid National Union of South African Students (NUSAS) in 1963-4, his term ending when he was detained for a period by the security police in solitary confinement, after which he moved to England. While he was a postgraduate student at Trinity College,
Oxford, his passport expired and the South African authorities at the time declined to renew it. He was stateless for five years before being granted British citizenship. All of his applications to visit South Africa were refused until 1992, when he began returning regularly. He retired as Master of Wellington College in 2000 and devoted himself to writing. He has published five novels, six books of poetry, a biography and two short memoirs, and has been honorary senior lecturer in the School of Literature and Creative Writing of the University of East Anglia since 2007. He was a judge for the Caine Prize for African Writing in 2007 and 2008. He has held fellowships at Bogliasco (Italy), the McDowell Colony (USA) and in the Hawthornden Castle Writers Retreat (Scotland).
https://www.jontydriver.co.uk/
Tony Peake (1969)
After graduating, Tony moved to London, where he worked under Charles Marowitz and Thelma Holt as production manager at the Open Space Theatre. A spell on Ibiza, teaching English, History and Drama and helping run a stall in the Hippie Market, was followed by a return to London and jobs in modelling, acting and film distribution. For the last thirty years he has been a literary agent. As a short story writer, he has contributed to four volumes of Winter's Tales, The Penguin Book of Contemporary South African Short Stories, The Mammoth Book of Gay Short Stories, The Gay Times Book of Short Stories, New Writing 13 and Seduction, a themed anthology which he also edited (1994). He is the author of three novels, A Summer Tide (1993) and Son to the Father (1995), and North Facing (2017), and a biography of Derek Jarman (1999).
More information at: www.tonypeake.com
Buy North Facing on Amazon
Buy Derek Jarman on Amazon
Buy Son to the Father on Amazon
Buy A Summer Tide on Amazon
Buy Seduction on Amazon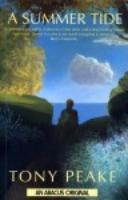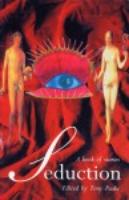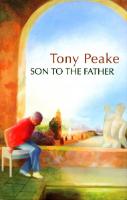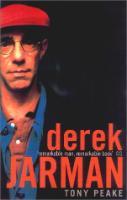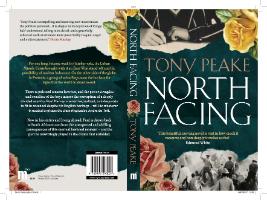 Book on the history of Rhodes University published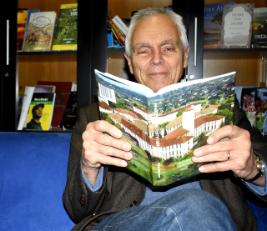 Professor Paul Maylam's book, Rhodes University, 1904-2016: An Intellectual, Political and Cultural History, was launched at the university in September. The product of over four years of research and writing, the book provides a critical account of Rhodes' 113-year history. While the author holds the view that there is much in the university's history that is worthy of celebration, he also maintains that there are aspects of this past that reflect poorly on the institution. Some critics of South Africa's Truth and Reconciliation Commission of the late 1990s have pointed to the failure of the university sector to make any submissions to the commission. This book represents a small attempt to rectify this omission, while drawing out both the positive and negative aspects of the university's history.
A number of themes are covered in the book: the university's founding as an imperial university; academic life in the early years and beyond; the infrastructural development of the campus; the changing patterns of student life and culture; the politics of the university, with a particular focus on its sometimes undistinguished role during the segregation and apartheid eras; the roles played by anti-apartheid staff and student activists; sporting achievements over the years; and the ways in which the university has addressed the challenges of transformation in the post-apartheid era.
The book carries portrayals of some of the most prominent academics and students who have worked and studied at Rhodes. It recounts some of the key episodes in the university's history; and it highlights some of the major trends and shifts that have occurred over time.
There are soft-cover (R220) and hard-cover (R295) versions of the book, which can be purchased at Van Schaik Bookstore in Grahamstown, and at Fogarty's Bookshop in Port Elizabeth. For online orders please contact Bulelani Mothlabane (b.mothlabane@ru.ac.za).
Njabulo James Nkosi (2010)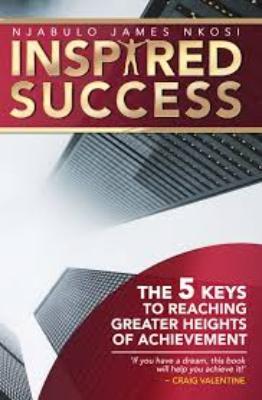 Success begins internally before it can be manifested externally. Anybody can be successful but many people fail to achieve success because of perceived challenges and lack of understanding and direction.

The simple and dynamic book is based on real life experiences, as well as thorough seminars and conversations with too achievers across different industries and walks of life. It details the following models to provide direction for reaching greater heights of achievement:

1. Understand Success - C.R.A.V.E Success Model
2. Practice Holistic Wellness - A.S.P.I.R.E Wellness Model
3. Realise You Are a Leader - S.I.M.P.L.E Leadership Model
4. Have a Wealth Creation System - B.L.I.S.S.F.U.L Wealth Model
5. Find Your Voice - C.H.A.M.P.I.O.N.S Communication Model

Njabulo James Nkosi is a business consultant and coach and speaker with Toastmasters International. He was born and raised in Benoni and graduated from Rhodes University. He lives with his two roommates (Mom and Dad) and is passionate about self-improvement, both for himself and others.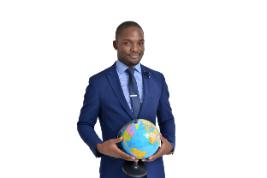 The only way to become successful is to be inspired by doing that which is aligned with your highest values. This inspirational book guides the reader to understand success by using pain to define your purpose in order to achieve success; to learn to live holistically; to work to realise leadership potential; to become financially aware; and to find your voice through effective communication.
Buy the Book at Smashwords: https://www.smashwords.com/books/view/735801
Cecile (Scholtz) Yazbek (1971)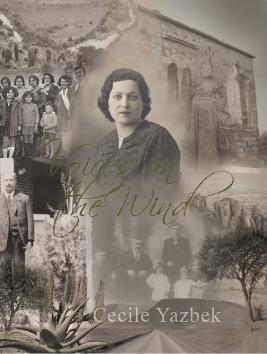 Cecile Yasbek's novel Voices on the Wind is a poignant story of Australian Eva's search for her unknown Lebanese ancestors. Cecile's evocative recreations of the lives of Eva's relatives fills in a blank past for Eva and gives the reader a rich insight into the Lebanese community of early nineteenth century South Africa. The novel enters the world of the Lebanese diaspora, a community with more than a century's presence in this country. Voices on the Wind pays homage to our forebears who left Mount Lebanon and split themselves between continents. We read of their need to forge local relationships in the new land, dramas of legislation and national events beyond their control, dislocation and culture shock, and at the centre of it all…the women, often with nothing but their strength of character and will, holding us together down the generations.
Cecile has previously written a memoir of her life growing up as a Lebanese girl in South Africa, Olive Trees Around My Table, and an extremely popular and acclaimed vegetarian cookbook, Mezze to Milk Tart.
Buy the Book Online: http://www.angusrobertson.com.au/by/cecile%20yazbek
Source: http://www.waltermason.com/2015/07/the-launch-of-cecile-yazbeks-new-book.html
Mark Norrish (1971)
"There are five pillars in my life philosophy. Each of these pillars is represented by a finger on my hand (which makes them difficult to forget): family, myself, sport, wine and business."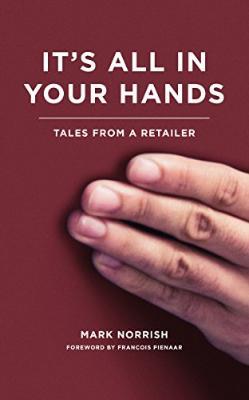 Having learnt so much from his own experiences as a family man, friend, sportsman and wine retailer, Mark Norrish shares his stories and favourite sayings in this quirky book.
25% of the profits of this book will be donated to the Make A Difference (MAD) Leadership Foundation which develops talented young scholars with leadership potential into future leaders of South Africa.

Mark Norrish is considered by many as a "great mind in international wine retail". His retail career has spanned 40 years and he has made his mark working for the likes of Pick n Pay, Game Discount World, Checkers, Shoprite Checkers and Engen. He currently heads up the family-owned national liquor chain, Ultra Liquors, as the National Wine General Manager.
https://www.amazon.com/dp/B071CFFW18
Godwell Nhamo (2003)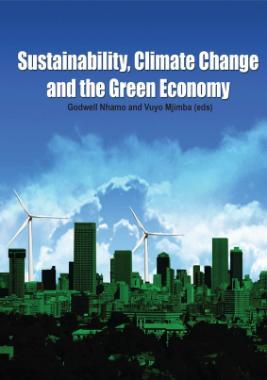 Editors: Godwell Nhamo, Vuyo Mjimba
Written by 18 authors, this book on Sustainability, Climate Change and the Green Economy brings together insights at the nexus of the four key concepts embedded in its title. The book is unpacked in six parts. Part 1 is a single chapter that covers the context of the topic. Part 2 looks at the green economy and green jobs, and addresses the challenges of government coordination and socio-economic development, with emphasis on skills and immigration regimes. Part 3 reflects on sustainable development, with a focus on relearning our wants and needs, and provides critical reflection on engineering for sustainable development. Management of natural resources and wetlands makes up Part 4, which teases out issues on timber harvesting, as well as challenges and opportunities in addressing environment-economic development and growth conflicts. A critique of climate change coverage in news media, mainstreaming climate change into wildlife policies, and tourism, are matters covered in Part 5. The last part (Part 6) is another single chapter, which articulates emerging issues from the whole book and presents some policy and take-home messages. Given the growing literature in the field of sustainability, climate change and the green economy, this piece will prove a must-read for policy makers, academics, industry and civil society.
Godwell Nhamo is a Programme Manager for the Chair in Business and Climate Change hosted by the Institute for Corporate Citizenship (ICC) at the University of South Africa (Unisa), which is sponsored by Exxaro Resources Ltd. He holds a PhD from Rhodes University and did his postdoctoral work with the University of Witwatersrand. Dr Nhamo has great interests in business and climate change as well as environmental management and policy. Some of his current responsibilities are in teaching, research and training in corporate citizenship, sustainability sciences as well as business and climate change.
| | |
| --- | --- |
| ISBN | 9780798305013 |
| Pages | 288 |
| Dimensions | 244 x 170 mm |
| Illustrations | Colour Illustrations |
| Published | 2016 |
| Publisher | Africa Institute of South Africa, South Africa |
| Format | Paperback |
David Hilton-Barber (1953)
The concession to mine gold at Tati was granted to a British baronet, Sir John Swinburne, by Lobengula, last king of the Matabele. Although called by colonial imperialists as a "savage king" and a "native despot", Lobengula was "exceedingly well-made (in height about 6 ft 10 inches), corpulent, with a commanding presence and, when in a good temper, having a kind heart and a full appreciation of humour".

The gold at Tati, which was discovered by the geologist Carl Mauch, was actually on the site of prehistoric diggings that had been mined there 400 years previously by the Makalanga people. Tati lay on the missionary road to the north, used by Livingstone and Moffat, and it was part of Cecil Rhodes's dream of a continuous tract of British imperialism from Cape to Cairo. The annexation of Bechuanaland was a direct result of the conflicts between the tribes within the area and the threats from President Kruger and from Germany which had recently colonised Angra Pequena.

Gold from the early diggings here found its way to Great Zimbabwe and the famous golden rhinocerous from Mapungubwe was probably fashioned from gold mined at Tati. This forgotten corner of the subcontinent encapsulates a chapter of our history involving five countries,
powerful men, much subterfuge, a botched invasion, a rebellion, land annexation, prospectors, hunters, traders and adventurers. It is a story begging to be told.
David Hilton-Barber (1953) in collaboration with Judge Pat Tebbutt: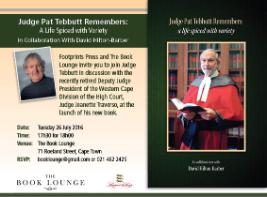 Judge Pat Tebbutt's memoirs as a journalist, broadcaster, barrister, businessman and judge. Judge Tebbutt has been fortunate to have lived a long life, blessed with good health and filled with interest and incident, with excitement and enjoyment, and with much happiness. It has been intertwined with the friendship and companionship of people. By and large he has tried to live by the injunction that underpins most religions: to do to others what you would wish them to do to you.
Available HERE
The Ultimate Companion For Birding in Southern Africa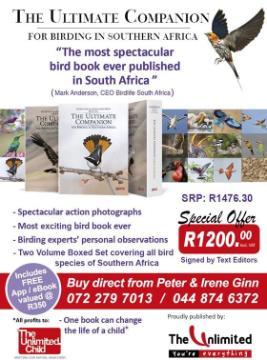 The book normally retails at R1 476.30. There are copies available directly from Peter Ginn, selling for R1 200.00 per set, which he shall sign before sending. Unfortunately they do not have a credit card facility but payment either in cash or by EFT is acceptable. Please contact Peter & Irene Ginn at 072 279 7013 or 044 874 6372 or email Peter directly at pgbs@cyberperk.co.za
Prof Laurence Wright (1969)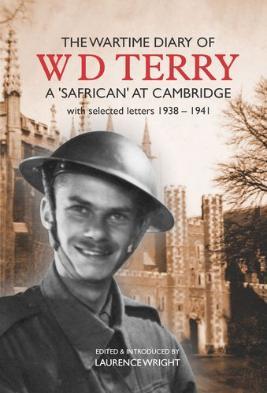 "The Wartime Diaries of WD Terry - A Safrican at Cambridge", edited and introduced by Laurence Wright, is a fascinating study of a young Elsie Ballot Scholar who read English at Cambridge 1938 - 1940 and who would go on to be an influential Senior Lecturer at Rhodes University from 1956 - 1965
WD (David) Terry taught in the Rhodes English Department with Guy Butler from 1956 - 1965, and will still be remembered by older members, students and former colleagues. He was the father of Pat, Chris and Peter Terry, all well known in the Grahamstown community.
Laurence Wright, formerly director of the ISEA, has edited Terry's wartime diaries and correspondence, and the result is a vivid portrait of a young South African up at Cambridge from 1938 - 1940 caught up in the turmoil of that time.
Laurence's book "The Wartime Diary of WD Terry, a "SAfrican" at Cambridge" has been published by PrintMatters Heritage (www.printmatters.co.za) and was launched at NELM, Worcester Street, on Tuesday 25 April 2017 at 17h30 for 18h00.
Margaret James (1972)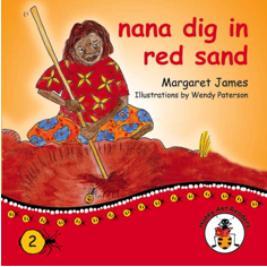 The Honey Ant Readers are a unique and innovative series of learn-to-read books with complementary resources, developed for Australian Indigenous learners, with traditional Elders, to make literacy learning relevant, meaningful, engaging and fun.
The HARs, underpinned by empirical and theoretical research, include books in Aboriginal languages, light Aboriginal English and Standard Australian English. They actively support the maintenance of Indigenous languages and culture, and the first 3 HARs are available in 7 traditional Aboriginal languages with audio CD.
Research shows that learners whose first language is not English, make faster progress in reading, and read with deeper comprehension, when the material is familiar to them, even though the language may not be. (So much of the material currently available is heavily Anglo-centric, culturally inappropriate and has little relevance for students in remote communities where little, if any, Standard English is spoken.)
The first edition of the Honey Ant Readers includes features of light Aboriginal English (AE), in the first 10 books, with the text gradually and systemically moving into colloquial Standard English (SAE) across the 10 books. This is done by following the natural order in which speakers of other languages have been shown to acquire the grammatical structures of Standard English.
Materials for very young, emergent readers include A5 pictures with matching words, card sets, board games, activity books, drawing books and songs and rhymes. All of which encourage interactive learning and prepare the young beginners for reading. The 123 colourful conversation cards are used to encourage oral and written language, as well as for counselling, role play and many other games and activities. A significant and popular adjunct to the reading materials are activities which have a focus on phonics and grammar, such as original songs and rhymes. These assist learners of English as an additional language in acquiring Standard Australian English.
The HARs teach reading by incorporating aspects of Aboriginal English into the text and building oral Standard Australian English through songs and rhymes.
We know that it is very difficult for people to learn to read and write in a language they do not speak.
We also know that once a person can read in one language, they can transfer that skill to another.
With the Honey Ant Readers, learners learn to read in the language they speak in the playground, their lingua franca, while giving that language respect. In the case of many Indigenous Australians this is a form of Aboriginal English. The learners can then transfer their reading skills to reading and writing in Standard Australian English.
At the same time the Honey Ant Readers reinforce and teach oral Standard Australian English through rhymes and songs, written specifically with Aboriginal English speakers in mind. Once Standard Australian English has been acquired orally, learning to read in that language is easier because it is meaningful.
Jen Thorpe (2003)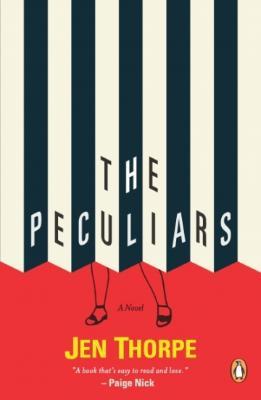 The Peculiars

Long Listed for the Etisalat Prize for Literature:
Phobias abound at the Centre for Improved Living, where Nazma goes for help. She's crazy about baking and desperately wants to become a pastry chef, but her fear of driving keeps her stuck working in a train-station kiosk, where she sells stale food to commuters while dreaming of butter croissants and fresh strudel.
The Centre is also a lifeline for Sam, who is scared to death of being robbed and spends his days in his pyjamas in front of his computer, his house alarm always armed.
Like the rest of the patients, Nazma and Sam want to face their fears, but will four weeks at the Centre be enough to change their lives? And will the two allow their budding romance to bloom without letting their phobias get in the way?
Meanwhile, the Centre risks losing its funding, a fear that Ruby, the Centre's eccentric director, must face while she tries to manage the patients' fears.
Set in a Cape Town as peculiar as its characters, The Peculiars is Jen Thorpe's heart-warming and humorous debut.
"It's an engrossing, warm read that is perfect for a night in when you just want a book that just feels like home. Jen has created loveable, recognisable characters and a vivid picture of a side of Cape Town we don't often see." – Amy Heydenrych for Bookish
"this is a fun read that will also prompt some introspection." – Jana Wessels for Fairlady
Penguin Random House South Africa
Steuart Pennington (1971)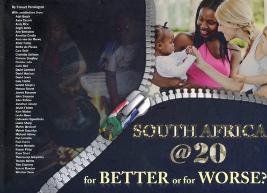 SOUTH AFRICA @ 20: for Better or for Worse? The dawn of 20 years of democracy is upon us. Are we building the kind of country we want for our children? Are we celebrating achievements while also confronting challenges? Is there a clear vision for the future of South Africa? Steuart Pennington's latest book – the 10th in the Good News series – provides thought provoking views and insightful perspectives to tough questions and real concerns about South Africa.
25 'True or False' chapters confronting our daily narrative
42 Prominent South African and international contributors
The 224-page book is beautifully illustrated, with more than 200 'Fast Facts', tables, graphs and images.
Our narrative is bedevilled with conventional wisdom madness. Rumours, half-truths and sensationalist reporting are very much part of the way we talk. In SOUTH AFRICA @20: for Better or for Worse?, we have selected 25 provocative topics to explore. Among them:
"Our university standards are dropping."
"It's not 'if' we will end up like Zimbabwe, it's 'when'."
"Our global competitiveness is terminally in decline."
"SA remains one of the most unequal societies in the world."
"Our trade unions are out of control."
"SA will run out of water."
"Our productivity is the lowest in the world."
"Our pay gap remains one of the worst in the world."
"Ex-pats slag us off at every opportunity."
We approached 42 prominent South Africans to write rebuffs. These include Pali Lehohla (Statistician General), John Robbie (702), Thulani Nzima (CEO, SA Tourism), Rowan Philp (award-winning journalist), Arno van der Merwe (Mercedes-Benz SA)and many more. They tell us the truth, show us the facts and expose the myths.
Available at Exclusive Books, some CNA stores, Kalahari.net, or directly from us at www.sagoodnews.co.za.
Presentations and interactive talks relating to the content of the book are delivered by Steuart Pennington.
Contact: Camilla@sagoodnews.co.za Cell: 083 447 6305
Marion Whitehead (1973)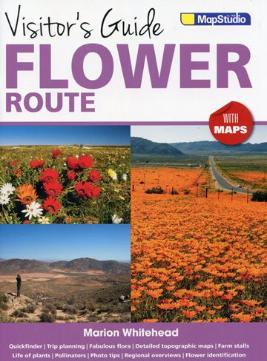 Welcome to the greatest wild flower show on earth with MapStudio's newly released Visitor's Guide Flower Route.
Your perfect guide for planning a flower safari is a new travel book called: Visitor's Guide Flower Route, by well-known photojournalist Marion Whitehead (published by Map Studio). The book offers fantastic practical advice on viewing the best spring wild flowers, the best places to view them and where to go and what to do (with a whole lot of clever hints and tips thrown in for good measure). Her images are also pretty spectacular and the entire book is a visual treat…
Visitors Guide: Flower Route (MapStudio) by Marion Whitehead is packed with useful information, from the best scenic back roads for flower spotting to fascinating facts about our fabulous floral heritage, plus photo tips. Places of interest for each region (West Coast, Namaqualand, Cape Peninsula and Overberg) are highlighted, as well as recommended eat, stay and play options. Clear colour maps throughout make navigation simple and a selection of flower photos assist in identification. Order directly from 0860 10 5050 or from the website.
Christopher Vaughan (1972)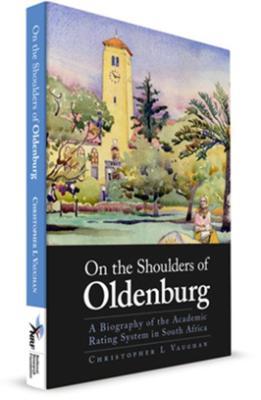 On the Shoulders of Oldenburg: A Biography of the Academic Rating System in South Africa. The book is an easy read, comprehensive, insightful and is brought to life by the reference to the various persons interviewed for the book. More importantly, it captures divergent views on the NRF rating system of evaluation and rating and places thes in perspective. Given the impact of the NRF rating system on South Africa's National System of Innovation (NSI), the biography assumes an even greater degree of importance.
ISBN 978-1-86868-111-2, National Research Foundation, Pretoria, 324 pages, 2015
Jean Branford (1972) and Malcolm Venter (1966)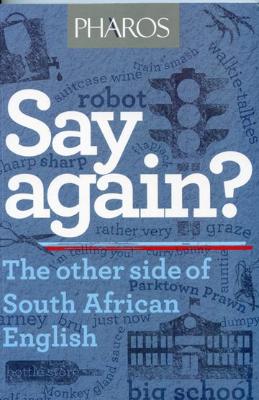 Say again? The other side of South African English Besides recognisable characteristics of South African English, such as 'Vrystaat', 'ou boet' / 'ou swaer', 'eksê' or 'nogal', speakers of South African English give clear indications – even if their accent is not marked – of their being South African. Many of our South African English structures have unexpected meanings or usages which are not found in General English. South Africans are also, like their counterparts elsewhere, linguistically creative, and have coined many new English words and phrases. You may readily recognise some of these items, but there will be others which you will be surprised to learn are unique to South Africa. It is this, as much as our accent and the borrowings, which makes South African English quite as distinctive as any other World English.

Would you, for instance, recognise South African English if you came across debates about labour brokers or transformation; or if you heard of someone who was making eggs, ordering monkey gland sauce, having a cadenza, busy dying or taking their pavement special to the vet? Would you identify a fellow South African if you were told that she still told you about something, or that someone is a real Model C, or that the teachers are threatening a chalkdown? And what about the children playing doctor-doctor – are they South African?

Maybe you have been surprised when you came across an overseas visitor who was waiting impatiently because someone had promised to meet her just now but had not yet arrived ten minutes later. Maybe you confused the visitor further by replying, 'No, I'm fine' when she inquired after your health.

And what about the person who says she is having a boyfriend in Jo'burg, or threw the cat with a stone, or forgot her jersey at the restaurant or enjoys hot-hot chips? Or perhaps he tells someone that a situation is very, very dire and that he therefore needs an advice? These may sound strange – or even incorrect – to some, but it is still English, just a different type of English: South African English.

All of these are examples of the unique English elements of the English that has been made in South Africa. And this book aims to regale you with many examples of South African English. An understanding of these items can be useful and enlightening to South Africans themselves in our linguistically rainbowed nation, as well as to strangers in our midst, who may well wonder what on earth we are talking about.

Written in an accessible style, each chapter features words and phrases from different aspects of life – some serious and some not so serious – with actual examples of usage from written and spoken sources. All this is interspersed with pictures and illustrations that liven up the text. Book available at Pharos.
About the Authors:
Ralph Goldswain (1963)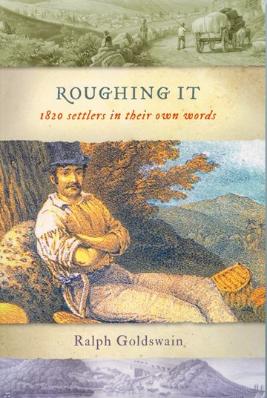 id you know the term 'roughing it' comes from the tent city at Algoa Bay? Or that the settlers carried grain rations from Grahamstown on their backs for kilometres? One even called her new home 'the most miserable country in the world'.
1820 descendant Ralph Goldswain retells the tale of the settlers' dramatic first three years in South Africa in lively first-person accounts. Their letters, journals and diaries tell of the dangerous sea voyage, the dismal introduction to their new country, and establishing farms in a difficult environment plagued by drought, floods and locusts.
An engaging read with a delightful narrative touch, we journey with this resilient group of people as they battle nature, an increasingly hostile Xhosa nation and an exploitative colonial government.
Available: Amazon.com tafelberg.com
Mike Bruton (1966)
Fishing is one of the most ancient forms of hunting and has spawned an astonishing variety of innovative methods and equipment used to outwit and catch fishes and other aquatic animals. Traditional fishing methods of Africa addresses a much neglected but very important part of Africa's technological heritage: its indigenous fishing technologies.
These ancient technologies, developed and used over a period of 10 000 years, are still in use in rural Africa today to harvest aquatic resources in a sustainable way. This has ignited renewed interest in their potential to encourage long-term and sustainable use of fish stocks. Brilliantly illustrated and clearly written, this book serves as a perfect introduction to a fascinating topic that will enhance your appreciation of indigenous knowledge systems in Africa.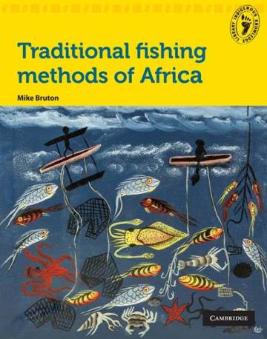 About the author
Mike Bruton studied zoology and social anthropology at Rhodes University and has had a lifelong interest in indigenous knowledge systems. He took a keen interest in the traditional fishing methods of the rural people of Zululand, Mozambique and Botswana while conducting research on fishes there. He has made extensive collections of traditional fishing gear and has continued to pursue this interest during his further travels in Africa and the Indian Ocean Islands. He was also instrumental in establishing an Angling Museum in Knysna that includes traditional fishing gear.
About the series Indigenous Knowledge Library
The breadth and scale of African indigenous knowledge systems (IKS) has been frustratingly difficult for learners and teachers to research, despite the emphasis placed on IKS in the curriculum. Cambridge's Indigenous Knowledge Library series offers a wealth of readily available, exciting and accessible material as a resource for high school learners and teachers for researching this invaluable aspect of our heritage. Written by authorities in their fields, the series reveals the relevance and richness of African indigenous knowledge across a range of topics. The books are filled with full-colour illustrations, information boxes and activities. Helpful extras include a glossary, an index and a list of resources that will simplify the process of discovery and enhance the enjoyment of learners and teachers as they delve into their African past.
Other titles in the Indigenous Knowledge Library include: Astronomy of Timbuktu Great South African inventions, Indigenous mining and metallurgy in Africa, Traditionally useful plants of Africa, The archaeological heritage of Africa, Fossils for Africa.
Cambridge University Press, Cape Town, ISBN ISBN 978-1-107-56187-8
Woordeboek van REGS-EN HANDELSTERME
Emeritus Professor Johan Smuts (1958) and Advocate Izak Smuts (1974)
A very unique addition was written by father and son, Emeritus Professor Johan Smuts and Advocate Izak Smuts. Woordeboek van REGS-EN HANDELSTERME, written specifically to provide practical reference work in which the meaning of legal and commercial terms can be consulted, especially as when choosing the right equivalent in cases where the terms have more than one significance of distinction.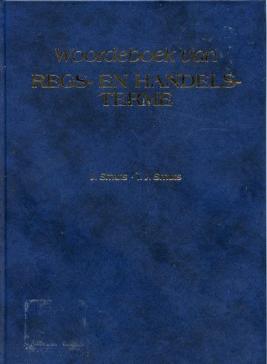 Bound for Pretoria: The Travel Writings of Henry Adams, 1878-1879
Edited by Fiona Adams (1985)
In the late 1870s a young English writer, Henry Adams, accompanied the first Anglican Bishop of Pretoria on a voyage to South Africa. This was followed by an arduous four-month trek by ox-wagon through Natal to Pretoria, against the backdrop of the lead-up to the Anglo-Zulu War. Henry Adams wrote 32 articles about the journey and their first few weeks in Pretoria, which were published in a small English newspaper under the title 'Bound for Pretoria'. His writing career ended when he became a priest shortly after arriving in South Africa. When he died in tragic circumstances 13 years later, both he and his travel writings were quickly forgotten.
The articles were rediscovered in 2015 by Rhodes alumnus Fiona Adams (B.Journ 1988), one of Henry Adams' great-granddaughters. She has now published them in a 332-page annotated collection as a way of reintroducing her ancestor to his other descendants, to whom he is completely unknown.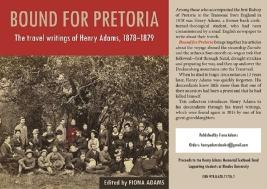 As a young man Henry Adams was a passionate advocate of the value of journalism in broadening people's minds. He was especially concerned with the youth of his time, for many of whom access to information was severely constrained by their socio-economic circumstances. As a man who wanted most of all to be useful in the world, the idea that his writing could serve a useful purpose long after his death would have appealed to him. With this in mind proceeds from the sale of the book (titled 'Bound for Pretoria: The travel writings of Henry Adams, 1878-1879) will be donated to the Henry Adams Memorial Textbook Fund for the benefit of students in the departments of English, History and Journalism.
Orders to: henryadamsbooks@gmail.com
Account name: Ms FM Adams
Bank: Standard
Branch: Vincent Park, East London
Branch code: 053721
Account: 036390267
SWIFT code: SBZAZAJJ
Robin Anderson (1960)
Four Zimbabwean Adventure Tales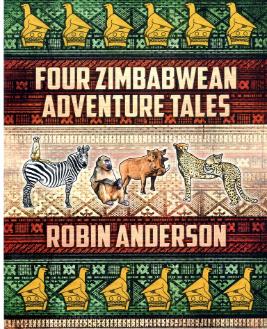 TALE ONE:
THE ADVENTURES OF MAISIE THE MEERKAT & BUNTI THE BUSHBABY –
THE RESCUE OF THE QUEEN OF SHEBA'S JEWELS.
A wicked plan by the even more wicked CHIEF KIMBULLI to steal THE QUEEN OF SHEBA'S JEWELS from her Jewel House in the ancient city of ZIMBABWE is not clever enough for young ARGO and his friends, MAISIE THE MEERKAT and BUNTI THE BUSHBABY. With the help of CORNELIUS the crocodile and VICTOR, a Velvet Monkey and his monkey team, the VEE VEES (the VICTORIOUS VELVETS!) CHIEF KIMBULLI'S so-called clever plan quickly ends up in disaster and the jewels safely returned.

TALE TWO:
THE ADVENTURES OF FI THE FIREFLY & MOMBASSA THE MILLIPEDE –
THE FOILING OF HIDEOUS & HEIDI THE HYENAS' HORRIBLE PLOT.
A special concert organised to celebrate ZIM DAY and held in the presence of The Queen of Sheba, proves to be in danger due to a nasty plan organised by HIDEOUS and HEIDI the HYENAS, assisted by VICTOR THE VULTURE and his team of ugly vultures (THE VILES) to sabotage the glamorous event. Thanks to FI THE FIREFLY, MOMBASSA THE MILLIPEDE, PERCY THE PORCUPINE and other friends their nasty plan is soon put into disarray.

TALE THREE:
WARRIS THE ALBINO WARTHOG WINS THE DAY!
WARRIS the albino WARTHOG wins the day when he shows WITHERSPOON and WENDI, his brother and sister who are forever teasing him about his pale colouring (WARRIS being a pale pink as opposed to a WARTHOG's usual muddy brown), you shouldn't judge a book by its cover in the same way you shouldn't judge a WARTHOG by his colour!

TALE FOUR:
THE ADVENTURES OF LUCY THE BABOON & CHARLIE THE CHEETAH.
DAVID and his friend PHINEAS – on discovering they can speak Baboon Speak with LUCY, DAVID'S pet BABOON and Cheetah Speak with CHARLIE, DAVID'S pet CHEETAH – soon find themselves caught up in the rescue of both LUCY'S and CHARLIE'S relatives caught up on the many islands formed by the rising waters of the new KARIBA DAM built across the mighty ZAMBEZI RIVER.
Medicinal and Charm Plants of Pondoland
Sinegugu Zukulu, Tony Dold (2000), Tony Abbott and Domitilla Raimondo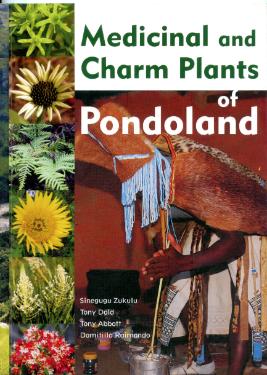 Medicinal and Charm Plants of Pondoland describes sixty medicinal and charm plants and their uses. The information of indigenous plant use in Pondoland presented in this book will be of relevance to anyone interested in plants in the region, but it is primarily aimed at school pupils. The primary focus of this not only to support scholars in these curriculum requirements, but it also aims to reawaken indigenous cultural knowledge and encourage the youth of Pondoland to engage with their unique biodiversity to ensure a sustainable future.
Available at Kirstenbosch Branch of the Botanical Society of S.A.
Pamela Heller-Stern (1964)
Who's Knocking on my Door?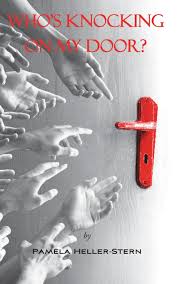 Who's Knocking on my Door? An intriguing question. Could it be Death knocking? What lies beyond the red door? Perhaps it's Stanley, an escaped prisoner-of-war in Italy. He survives World War II. And then what lies in store for him? The five siblings, Marina, Sophie, Gerald, Jeremy and Lawrence represent the family curse. Repeated five times. Famous film star, Romaine Tillney, disappears for two weeks. Why? What is going on? Finally Belinda, addict and user, commits an irretrievable act.

"Like a magician, Heller-Stern conjures up characters through the images." - Dr. Jonathan Marks, MBA Director, Gordon Institute of Business Science, Johannesburg. "Heller-Stern's unique, powerfully innovative use of language and style will take you on a journey to new possibilities within literature." - Prof. David Walwyn, University of Pretoria, PhD University of Cambridge.

Born in Cape Town. Dr. Pamela Heller-Stern obtained various degrees in English literature from the University of Cape Town, Rhodes University and the University of the Witwatersrand. She has lectured in English literature and was also involved in fine art.
Source: http://www.amazon.com/Whos-Knocking-Door-Pamela-Heller-Stern/dp/9187751968
Kit Vaughan (1972)
Imagining the elephant: A Biography of Allan MacLeod Cormack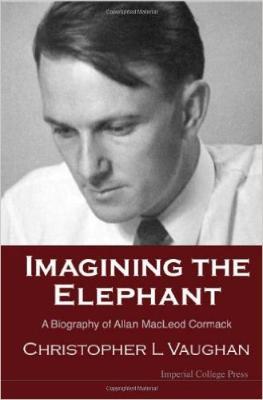 Imagining the Elephant is a biography of Allan MacLeod Cormack, a physicist who was awarded the Nobel Prize for Medicine in 1979 for his pioneering contributions to the development of the computer-assisted tomography (CAT) scanner, an honor he shared with Godfrey Hounsfield. A modest genius who was also a dedicated family man, the book is a celebration of Cormack s life and work. It begins with his ancestral roots in the far north of Scotland, and then chronicles his birth and early years in South Africa, his education at the University of Cape Town (UCT) and Cambridge University, and his subsequent academic appointments at UCT and Tufts University in Boston, USA. It details his discovery of the problem at Cape Town in 1956, traces his scientific footsteps all the way to Stockholm in December 1979, and then extends the odyssey to his pursuits beyond the Nobel Prize.
Contents:
From John O'Groats to Jo'burg;
On the Slopes of Table Mountain;
Physics and Friends at Cambridge;
Return to the Fairest Cape;
A New Beginning in Boston;
Finding Radon and His Transform;
On the Road to Stockholm;
Citizen of the World;
At Home in Massachusetts;
Appendices: Allan Cormack's Publications;
Nobel Lecture;
Presentation of Nobel Prize;
Man and Science in the 21st Century;
A Teenager's Odyssey.
Source: http://www.amazon.com/Imagining-Elephant-Biography-MacLeod-Cormack/dp/1860949886
?Harriet Knight (2006)
The New Boy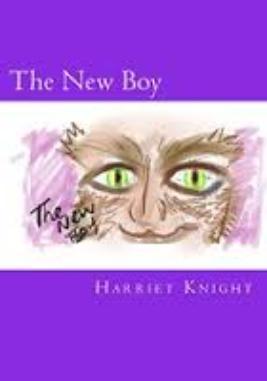 "Keep this girl in," said August nonchalantly, "she was the one who did it. What's your name again?" he said looking over to the laminated tag on her desk, "Rosie did it Miss Knight."
The class gasped in horror. The new boy had sealed his fate.

It's not easy standing up to bullies, especially on your first day. August surprises everyone with his plan for camp and how to get the class bully, Rosie, back.
Source: http://www.amazon.co.uk
Available: http://www.amazon.co.uk/The-Miss-Knights-Adventures-Book-ebook/dp/B00Y374PX4
Harriet Knight (2006)
The Substitute Teacher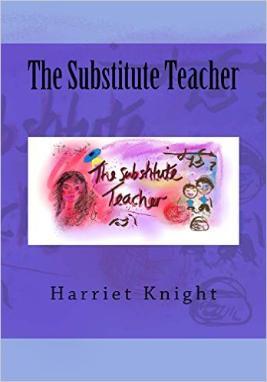 Harry and his friends are surprised to find their lovely teacher Miss Knight away, and covered by a frightening substitute, Miss Eerie!
Will the boys last the day with this witch, or will they succeed in getting rid of her?
Source: http://www.amazon.com/The-Substitute-Teacher-Harriet-Knight-ebook/dp/B00XAWDIMM
?
Last Modified: Thu, 13 May 2021 14:41:34 SAST