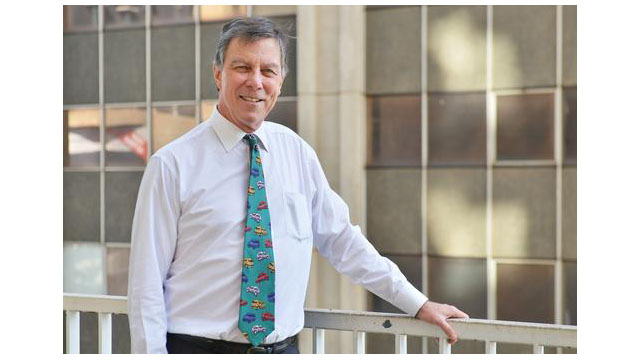 CAPE TOWN - On February 1, 1978, Roy Cokayne stepped into the offices of the Pretoria News, with an honours in journalism from Rhodes University in the bag. Four decades later, he's Business Report's most seasoned reporter, specialising in property, motoring and construction.
It was his first full-time job, but he wasn't new to what was then part of the Argus Group, says the veteran business reporter who started out as a cub reporter at the Pretoria News during varsity breaks.
He's worked his way up the ranks, starting out as a general reporter for a year, moving to court reporting for another year and taking the crime beat for two, before landing the property brief which was followed by a plum seconding to London for two years, where he worked as a foreign correspondent.
On his return to South Africa, he was appointed Business Editor of the Pretoria News before joining the Business Report team. Today, he proudly lays claim to being the only "original" remaining BR staff member. Cokayne's witnessed monumental change in the industry, from the early days of lead-setting and typwriters to the way papers are produced today.
"There have been massive changes in the industry and changes in staff, but it's a very dynamic environment to work in," Cokayne says.
"When I started out, our communication with contacts was very archaic - we only had face-to-face meetings, snail mail or telephones to rely on; then faxes came along and you could receive press releases and information much quicker than before; then email and the internet came along, which sparked a revolution in the way news is gathered and covered.
"We have a very quick turnaround time nowadays, with more pressures and less staff. Yet the access to information now makes it a fantastic job." Cokayne says he studied journalism because it's interesting and stimulating - "you grow as you go along and you speak to people. It's not necessarily a conscious thing, but you'd be surprised how much people tell you and how receptive they are to questions.
"Over time you build up credibility and your reputation; you gain more confidence and people tell you stuff off the record. I've never breached confidentiality, not only because it's unethical to do so but because giving people space to speak freely gives you much more insight. You get to understand the sensitivities and you end up with a better story, which is more accurate".
During his four decades with "Indy", one of Cokayne's highlights includes the London experience, where he travelled extensively, broadened his horizon and saw how Fleet Street operates; and his first "big" story - when he was part of the team reporting on the Church Street bombing in Pretoria.
"It wasn't a nice story, but it was very satisfying. "With Business Report, I get great satisfaction from exclusives - writing the stories that nobody else has, especially when you can tell people in a particular industry things that they don't even know about. It still drives me."
Cokayne has always had a consumerist bent, preferring to work on stories about injustices and irregular tender processes.
"It's very satisfying when you break those stories, to try to help people. I've done a lot about Sharemax and the difficulties that those investors have suffered. With such reporting, comes challenges like intimidation and bullying, which are part of the job. "As an "old timer" in an industry that's increasingly juniorised, Cokayne prides himself on being pedantic. He takes the long-term view: get it right so there aren't any come-backs.
I like to be thorough and be sure about what I am writing - I rather take more time on a story so I can get it right."
Business reporting has been immensely gratifying for him, not only for professional reasons but also personally because there's so much to learn, which improves your knowledge to your own benefit, he believes.
"I did some training with junior reporters last year. I told them: 'You have a fantastic job as a business reporter - you have mostly free access to CEOs - and as long as you come up with relevant stories, you can tell your boss what your stories you are working on each day.
"I retire next year in June - I don't plan to stop though. I don't feel ready - my enthusiasm for the media hasn't waned."
- BUSINESS REPORT
Source: Careers / 2 February 2018, 11:38am / Georgina Crouth