Dr Marsha (Harding) Torr (1961)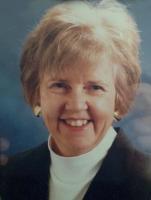 Marsha Torr, born December 4 1942 in Pretoria, South Africa, beloved wife of Doug, her friend, fellow physicist and husband of 49 years, passed away on March 9 2015 at the University of North Carolina Memorial Hospital after a long illness. She is survived by her sister, Sheila (United Kingdom) and brother William (South Africa) and their families.

Marsha was awarded a PhD in Physics at Rhodes University in 1969, the second woman in South Africa to achieve this. An exceptional career followed, initially in the field of Space Physics Research, and subsequently in US university research funding administration, during which time she was recognized as an effective catalyst for enhancing the academic status and output of research universities.

Research highlights encompassed the Atmosphere Explorer Space Program at the University of Michigan; followed by the launch of a major spectroscopic system on Spacelab 1 (NASA) to measure atmospheric emissions. During this period Marsha built the first imaging system with optics covering the extreme ultraviolet to the near infrared. She sent the first space-hardened commercial laptop controller into space.

Positions Marsha held included Professor of Physics, Utah State University; Division Chief Solar Terrestrial Physics, NASA; Mission Scientist, Spacelab Payloads Office, Astronaut Selection Committee; Chief Scientist, NASA MSFC; Vice Provost for Research, University South Carolina; Vice Chancellor for Research University of Nebraska, Vice President for Research Virginia Commonwealth University.

Marsha was a rare being – honest, moral, dedicated, a pragmatic professional and a dedicated practitioner of devotional yoga. She was a combination of realist and idealist who naturally and successfully inhabited both worlds while staying entirely human - vulnerable, unselfish and generous. She was a unique, gifted and loving soul.

During her lifetime Marsha believed passionately in supporting the objectives of a number of charities. Donations in memory of Marsha would be welcomed and appreciated by the following:

The Humane Society of the US - humanesociety.org
World Wildlife Fund - worldwildlife.org
The Association for Home and Hospice Care of North Carolina -homeandhospicecare.org

A Celebration of the Life of Marsha Torr will held in Chapel Hill, NC in May 2015 at a venue, date and time to be announced.
http://www.walkersfuneralservice.com/obituaries/Marsha-Torr/#!/Obituary
Last Modified: Mon, 08 Aug 2016 14:57:41 SAST