Agriculturists can reap the benefits of advancements in tech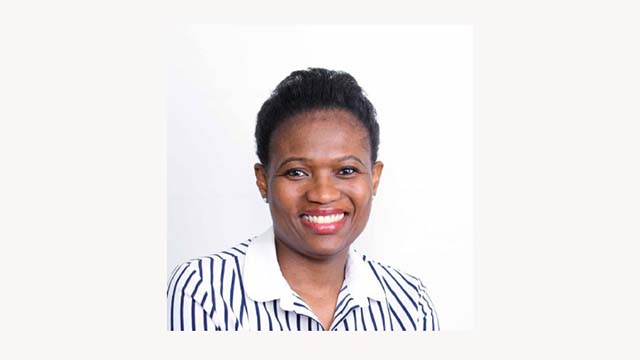 Date Released : 05/09/2019
Advancing agriculture in Mzansi through the use of the latest technology was at the forefront on the first day of the fourth Annual AFASA Young Farmers Summit held in Centurion, Gauteng.
Real men revolution begins with me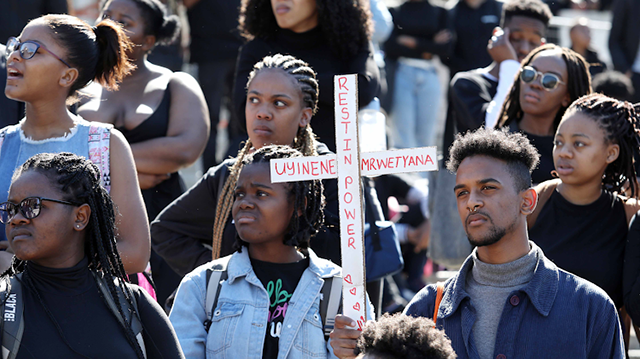 Date Released : 04/09/2019
Many women in SA and across Africa live in fear – fear of being robbed, raped, mugged, killed, harassed, mistreated, humiliated, discriminated against and even sold as a slave.
Rhodes University honours three of its most distinguished alumni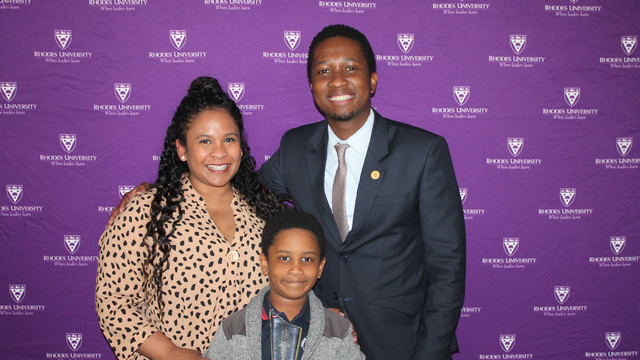 Date Released : 04/09/2019
Rhodes University's 2019 Distinguished Alumni Awards Luncheon was presided over by the Old Rhodian Union (ORU) Vice-President, Professor James Gambiza, who introduced each of the awardees.
VC highlights Rhodes University's excellence at Convocation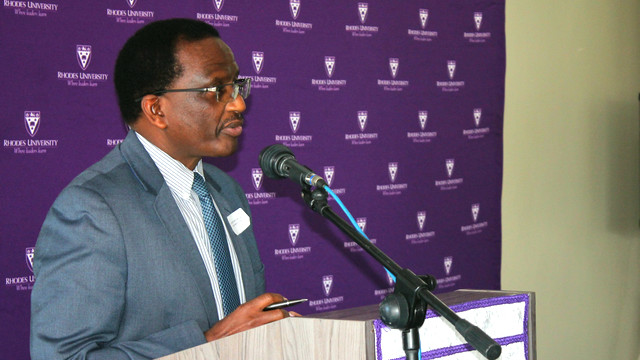 Date Released : 04/09/2019
Rhodes University held its 69th Annual Meeting of Convocation, together with its Annual General Meeting of the Old Rhodian Union at the Gavin Relly Postgraduate Village recently.
Felixton headmaster to bid farewell to Zululand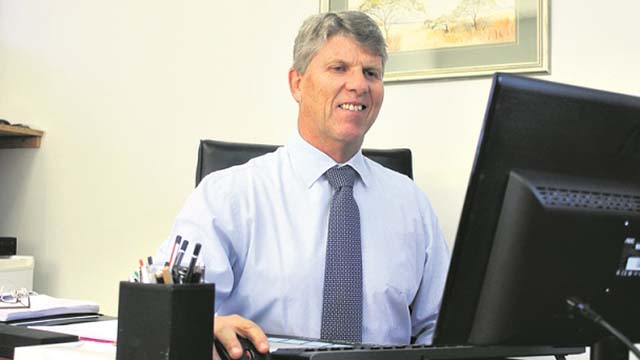 Date Released : 29/08/2019
FELIXTON College headmaster Craig Neave has announced his intentions of not renewing his contract at the end of the year as he plans to embark on a new chapter in his life.
Former Rhodes University PhD student wins 2019 SAIPA Accountancy Top Achievers Award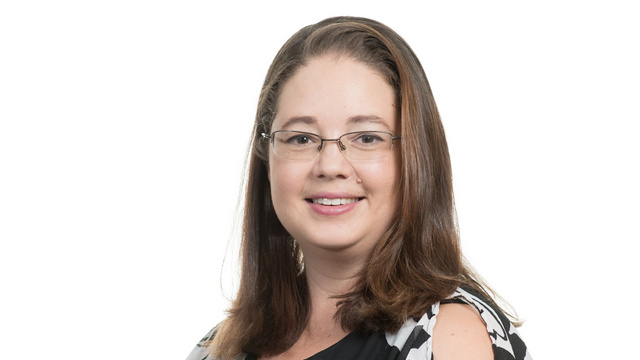 Date Released : 15/08/2019
It was a night of glitz and glamour last night at the Cape Town International Convention Centre, as the former Rhodes University PhD student, Dr Teresa Pidduck, was awarded with a South African Institute of Professional Accountants (SAIPA) 2019 Accountancy Top Achievers Award (PhD Taxation category).
Rhodes Alumni to give masterclass to studentpreneurs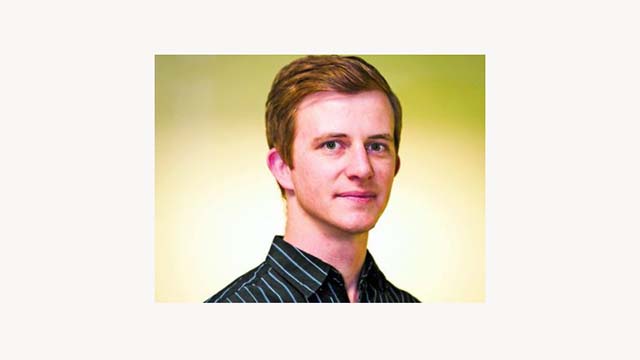 Date Released : 14/08/2019
What do you get when you cross biotechnology with computer science? Charles Faul, a young entrepreneur, the founder of Akili Labs and NOOTRO and a master's student at the Biotechnology Innovation Centre at Rhodes University.
Distinguished Alumni awardee Johanna Mukoki is back on campus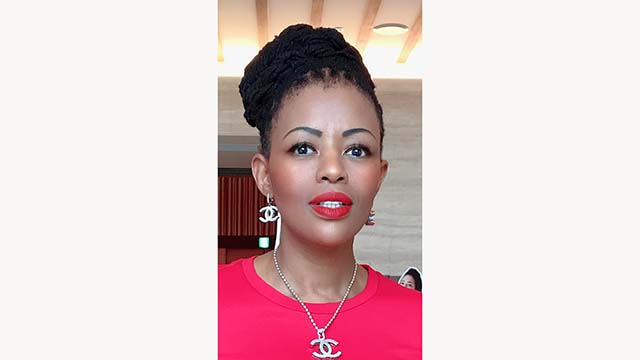 Date Released : 12/08/2019
Multiple award-winning entrepreneur Johanna Mukoki graces the 2019 Rhodes University Student Entrepreneurship Week.
Three individuals from Rhodes University make Top 35-under-35 finalist list
Date Released : 08/08/2019
Two alumni and one Rhodes University lecturer have made the SAICA Top-35-under-35 finalists list.
Meet the four black women making a name for themselves in the wine industry through 'Wine-ish'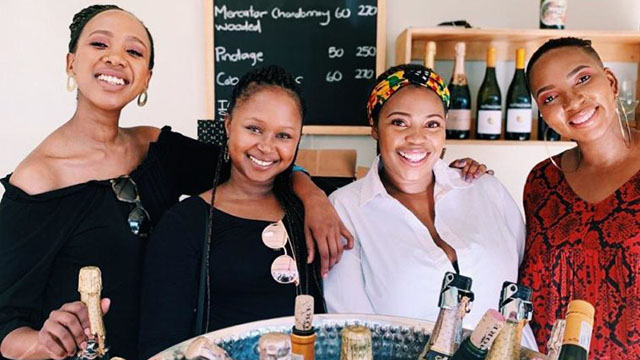 Date Released : 05/08/2019
Wine-ish is a dynamic group of 4 black women occupying the world of wine, one glass at a time. Palesa Mapheelle, Obakeng Monamodi from UCT and Buhlebezwe Ndaba and Hlumelo Williams, from Rhodes University, came together as friends on a casual Wednesday, also known as 'Winesday', to share their goals, dreams and everyday experiences.
Veteran businessman Reuel Khoza takes the helm at PIC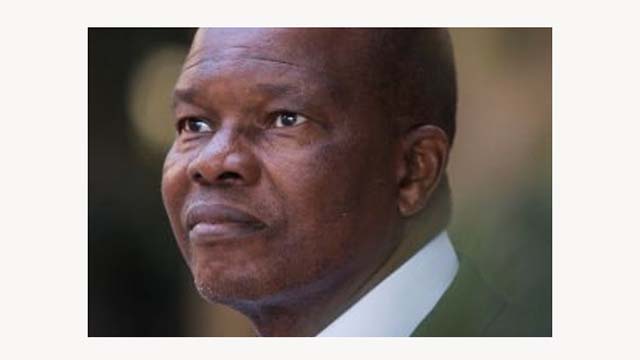 Date Released : 05/08/2019
A distinguished thought leader, a businessman, an Africanist, a public speaker and a lyricist.
PMB man lands UK scholarship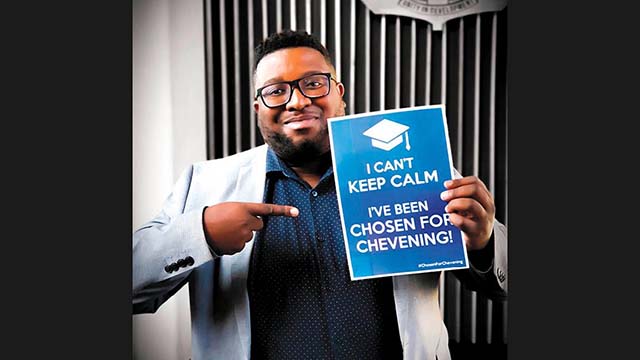 Date Released : 02/08/2019
A Pietermaritzburg man has secured a prestigious scholarship to London's Loughborough University to read for his Masters in Global Communications and Development.
Fans congratulate Leanne Manas on 15-year anniversary at SABC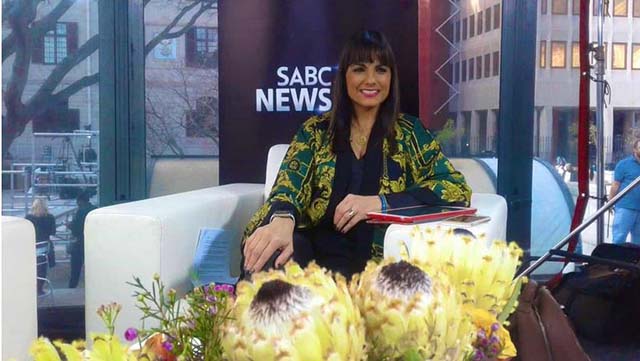 Date Released : 02/08/2019
There aren't many people alive who can proudly say that they are doing what they were born to do. Manas is an exception. The 44-year-old has dedicated a good portion of her life to TV presenting.
Dee Tempia a Tammy Taylor Mrs South Africa finalist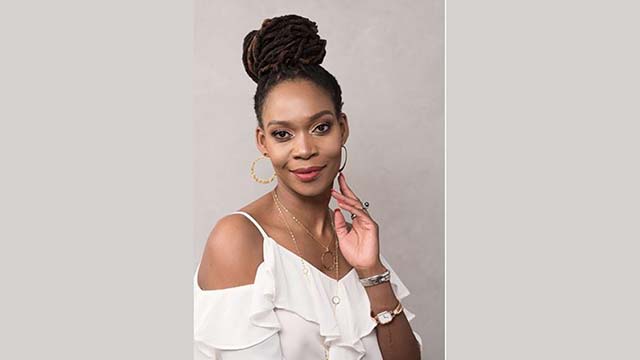 Date Released : 22/07/2019
The Pretoria-based Dee Tempia, born Ndiadivha Sikhweni at Makungwi village in Nzhelele, is in the Top 25 of the Tammy Taylor Mrs South Africa finalists.
Ads24 welcomes the appointment of a new content head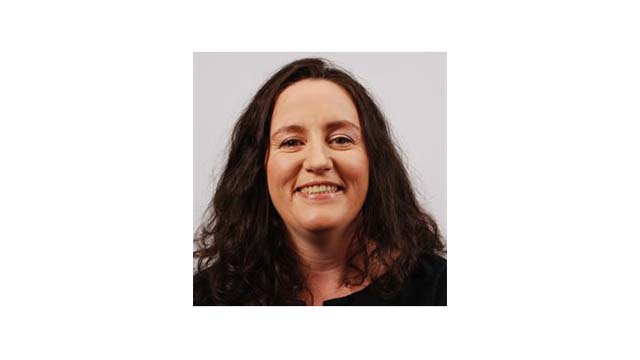 Date Released : 17/07/2019
Ads24 welcomes the appointment of Gayle Edmunds as the strategic projects editor of its new content hub.
DA's Mbali Ntuli scoops young 'Politician of the Year' award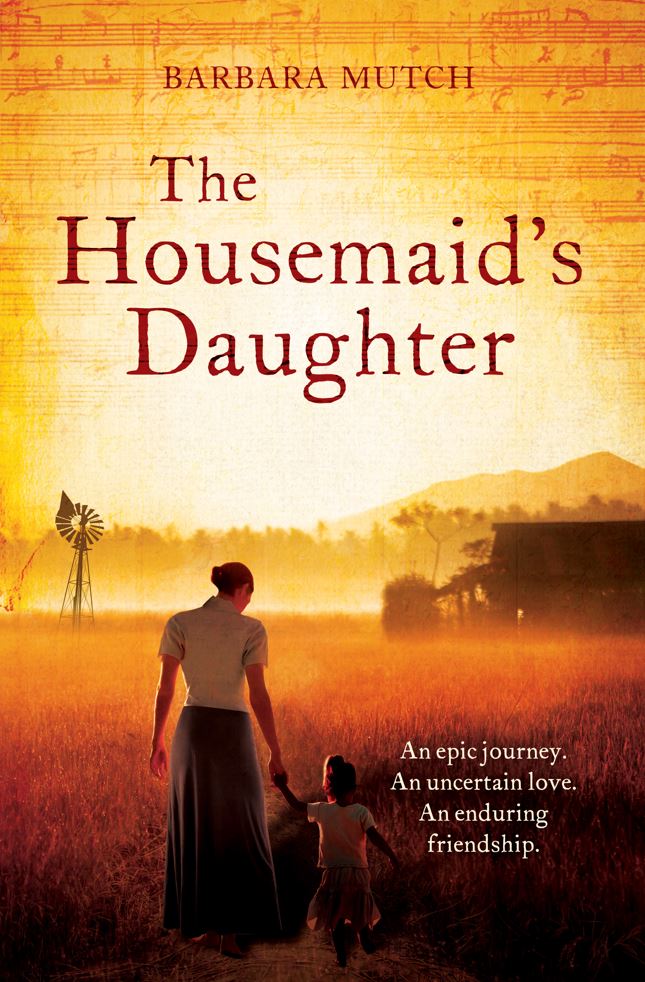 Date Released : 12/07/2019
Johannesburg - The DA's former youth leader Mbali Ntuli has been honoured as one of five young leaders in One Young World's annual 'Politician of the Year' awards. Ntuli, who is a member of the provincial legislature in KwaZulu-Natal and the party's spokesperson co-operative governance and traditional affairs in the province, was announced as one of the winners on Thursday.
EL-born geologist leads winning oceanography team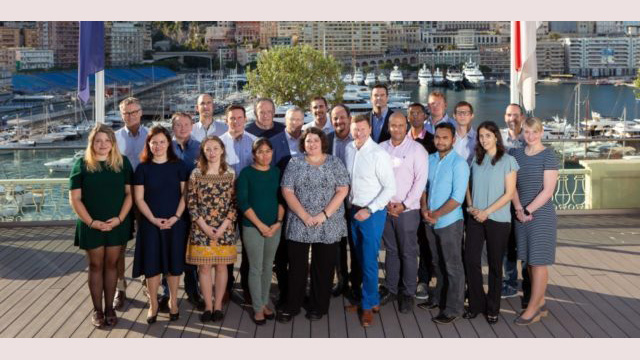 Date Released : 21/06/2019
East London-born geologist Dr Rochelle Wigley has made history by being the first woman to lead a winning team in the Shell Ocean Discovery XPRIZE competition.
Professor Roy Lubke: Lifetime Achievement Award & Plenary Speaker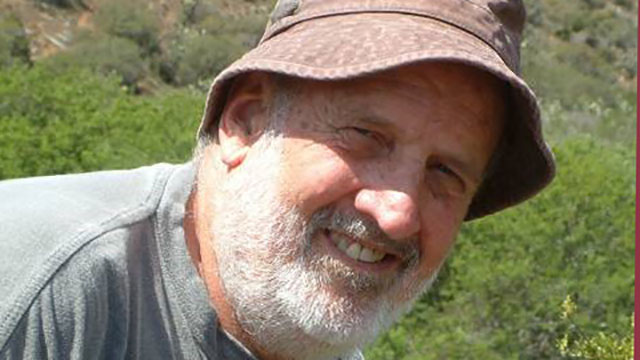 Date Released : 12/07/2019
Prof Roy Lubke will be receiving the Lifetime Achievement Award and will be presenting "A Review of some Ecological Rehabilitation Strategies in South Africa over the last 50 years" at the LaRSSA conference in July 2019.
Alumni recall the pain and joy of student life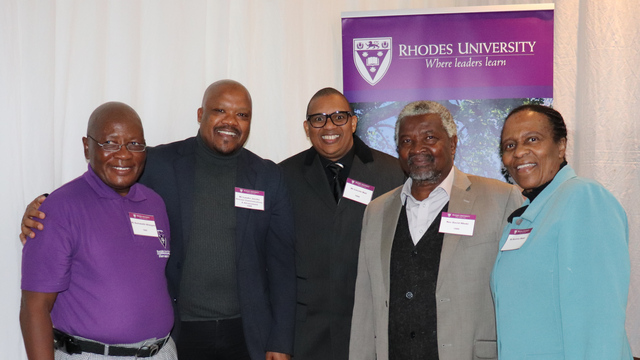 Date Released : 03/07/2019
A gala dinner was held on 29 June at Bantu Steve Biko Oppidan Dining Hall for Rhodes University's Alumni classes of 1980 to 1995. The event was hosted by Dr Sizwe Mabizela and the master of ceremonies was the SRC President, Samkelo Mngadi.
Rob van Vuuren celebrates 25 years of his delicious humour at #NAF2019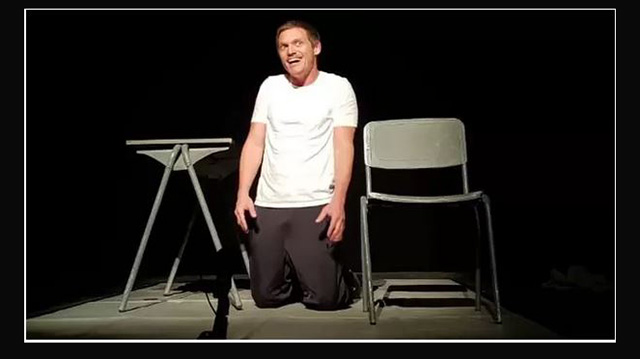 Date Released : 03/07/2019
A true son of Makhanda, Rob van Vuuren is back in town, celebrating 25-years of his delicious humour and creating a sense of awe for kids at a string of shows dotted around the town formerly known as Grahamstown.
Rhodes University Alumni reconnect through storytelling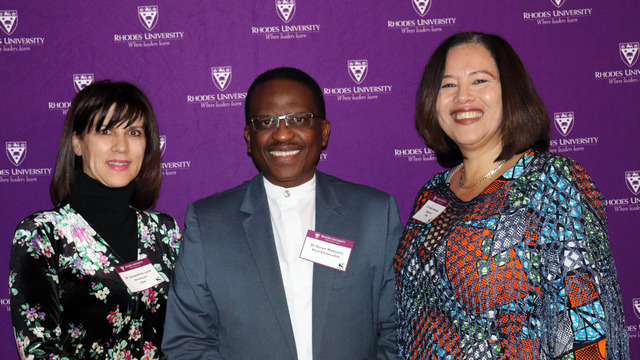 Date Released : 02/07/2019
Rhodes University's Alumni Relations held a festival cocktail in honour of homecoming classes of 1980 to 1995 on 28 June at the Senior Common Room.
A Distinguished Career: Provost Retiring After Long Tenure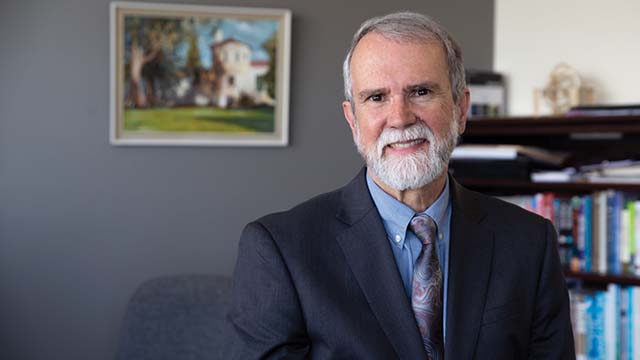 Date Released : 20/06/2019
Becoming a provost was never part of Graham Oberem's plan. He never expected to be an administrator of any type at Cal State San Marcos.
Rich Mkhondo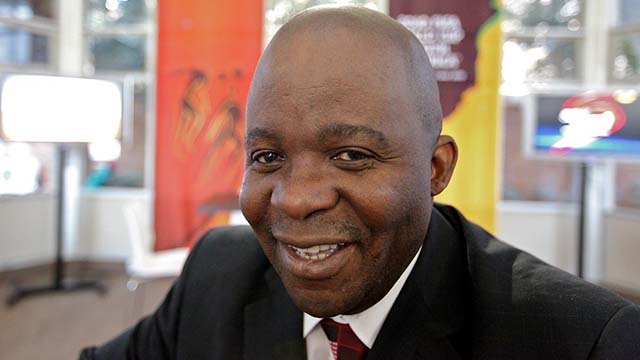 Date Released : 20/06/2019
Veteran marketing communications specialist Rich Mkhondo is an alumnus of the JMS and completed his journalism degree at Rhodes in 1983.
Sibongile Khumalo heads for Eastern Cape jazz fest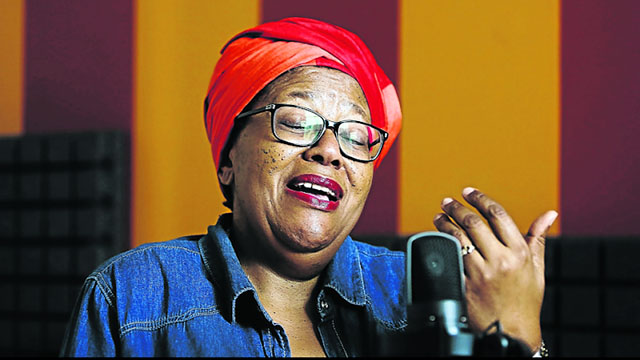 Date Released : 14/06/2019
Vocal powerhouse Sibongile Khumalo will grace the first annual Eastern Cape Jazz Festival in 2019.
These 2 Activists Created a 'Walking Library' to Empower South African Children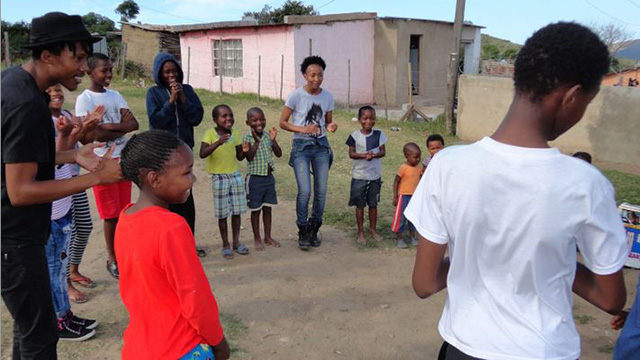 Date Released : 05/06/2019
Angie Motshekga, South Africa's basic education minister, announced last year that Afrocentric history is set to be taught in schools across the country.
Neo Koza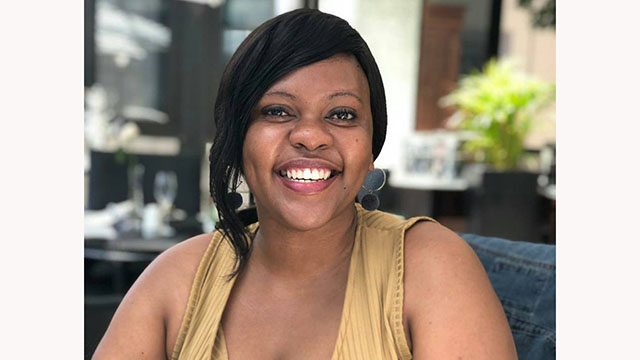 Date Released : 30/05/2019
Neo Koza is an online content producer for Talk Radio 702 and CapeTalk. Previously she worked areporter for Eyewitness News.
Krivani Pillay
Date Released : 30/05/2019
Krivani Pillay graduated from Rhodes in 2001 and is known for her high-profile journalism at the SABC (Lotus and SAFM), Primedia (Eyewitness News), and eNCA.
The designer of the flag that unified post-apartheid South Africa has died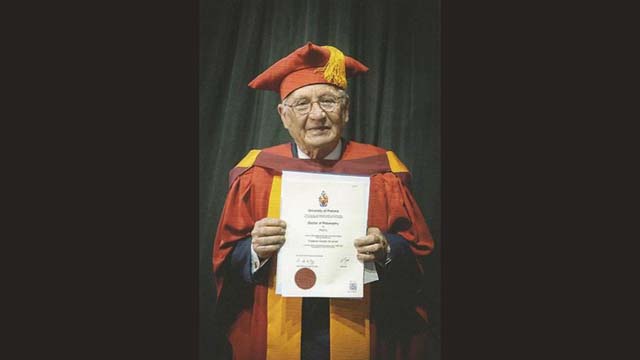 Date Released : 15/05/2019
In 1994, Frederick Brownell delivered on what may be the hardest and most consequential assignment any designer could receive: Design a flag to unite a nation—and do it in a week.
Msaki takes long walk to stardom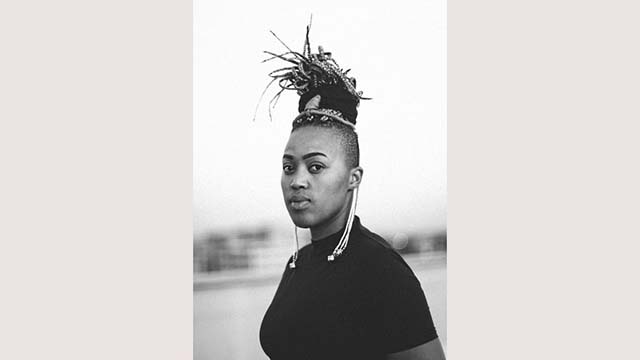 Date Released : 13/05/2019
Msaki and Tresor will be to blame for the baby boom that the country will experience nine months post winter.
Diekmann aiming for Olympics qualification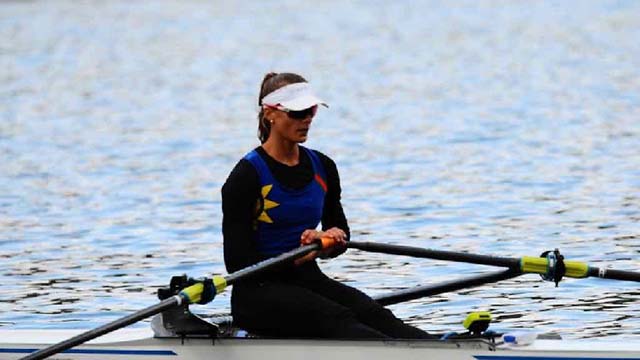 Date Released : 26/04/2019
NAMIBIAN rower Maike Diekmann is fast improving and chasing her dream of qualifying for the Olympic Games.
SA hails nation's maths teacher William Smith after national order honour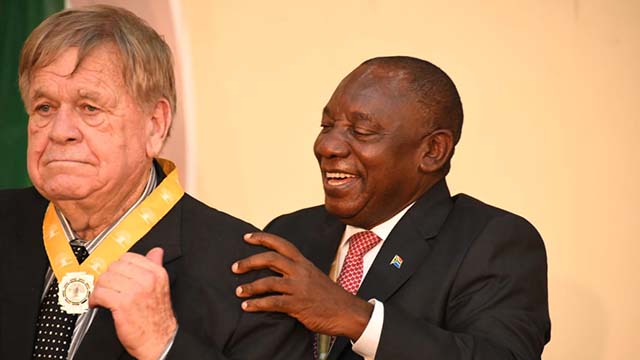 Date Released : 26/04/2019
The mathematics teacher that many South Africans grew up with, William Smith, was honoured with a National Order award on Thursday for his excellent contribution to the teaching and demystification of mathematics and science.
Pharmacy Class of 1969 Reunited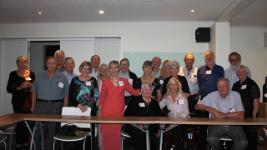 Date Released : 25/04/2019
Celebrating 50 years after graduating with their Bachelor of Pharmacy degree from Rhodes University, the Pharmacy class of 1969 held a special reunion weekend in Cape Town on the weekend of the 5th April.
Zimbabweans man advising governments and oil companies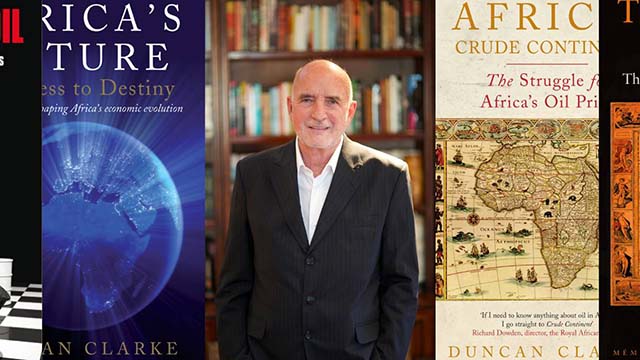 Date Released : 24/04/2019
Growing up in central Africa in the '50s and '60s gave Duncan Clarke an early appreciation of his surroundings and the wider environment – but very little indication of the significance the oil industry would have in his later life.
Rhodes University honours Masters and PhD students at special event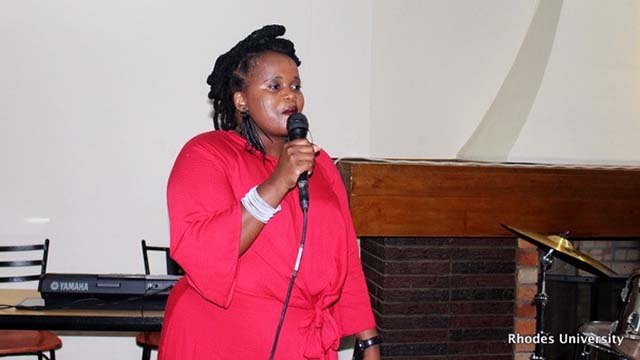 Date Released : 15/04/2019
The Rhodes University Postgraduate Hall hosted a dinner in honour of new Masters and PhD graduates on 13 April 2019 at the Bantu Steve Biko Oppidan Dining Hall.
David Gray, Dalhousie University's Dean of Agriculture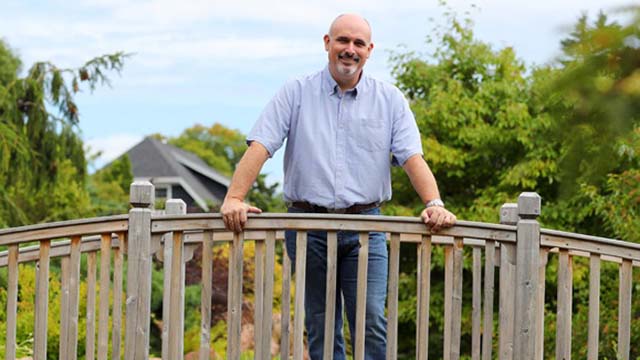 Date Released : 05/04/2019
It was the influence of a high school biology teacher that charted the course for David Gray into academia and a career in marine biology — but not without a change in flight plan.
Hobson House Class of 1969 Reunion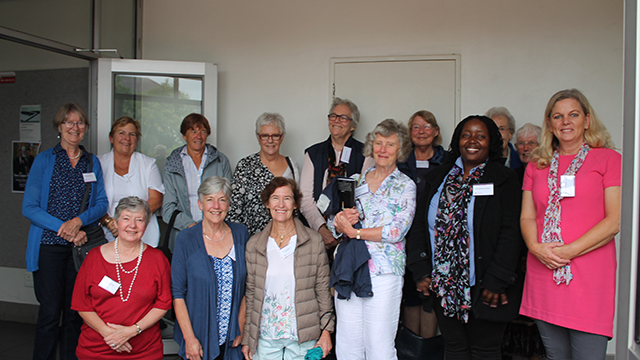 Date Released : 13/03/2019
Friday, 8th March was a very special day at Rhodes University, when nine former members of Hobson House returned to campus for a 50-year homecoming reunion. Organiser Yvonne Reynolds managed to entice two of the attendees, Sally MacEachern and Anne Summers, to fly all the way from the UK to attend this extraordinary day.
Land Bank: Konehali Gugushe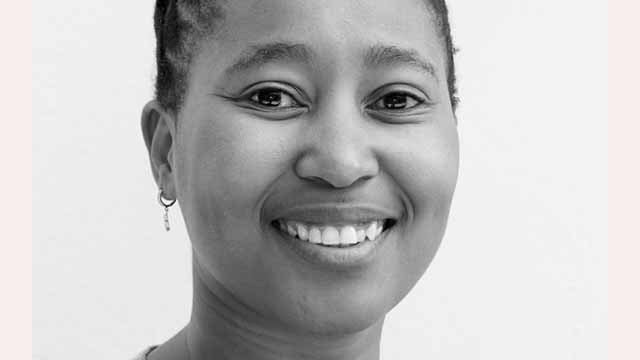 Date Released : 06/03/2019
Konehali Gugushe, has recently been appointed as Chief Financial Officer (CFO) for Land Bank
South America in paint & South Africa in bronze come to The Drama Factory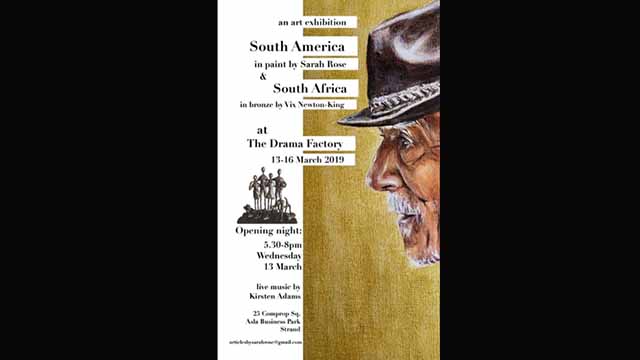 Date Released : 06/03/2019
A showcase of local talent featuring art by Sarah Rose and Vix Newton-King.
Bridget Johnson joins Riverbed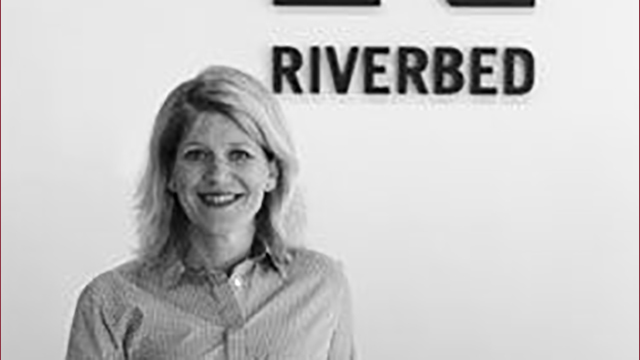 Date Released : 22/02/2019
Bridget Johnson needs little introduction in the ad industry. For the past 20 years, she's been building her career as a respected creative, who has made her mark on multiple brands, winning numerous local and international awards for both creativity and effectiveness.
This Newly Discovered African Tarantula Has a Rude-Looking Horn on Its Back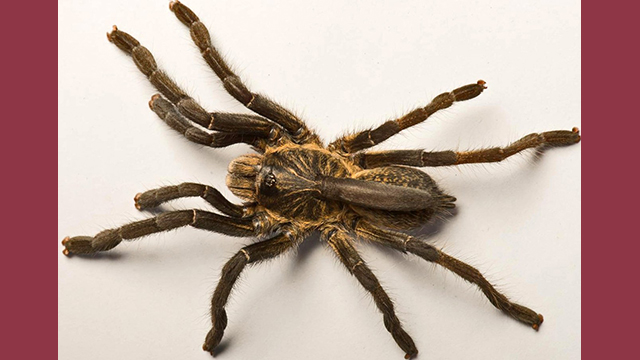 Date Released : 21/02/2019
Engelbrecht and his colleague John Midgley from Rhodes University in South Africa encountered this species, previously unknown to science, while exploring for National Geographic's Okavango Wilderness Project. This project aims to identify the biodiversity in the entire Okavango catchment of Angola, Namibia and Botswana, to inform sustainable conservation efforts
Organic farming enterprise specifically caters to Jozi's African expat community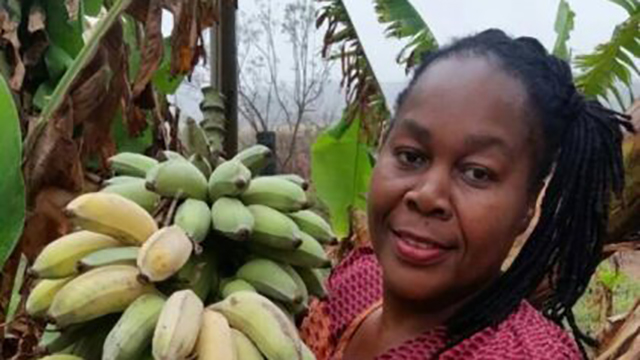 Date Released : 21/02/2019
Siphiwe Sithole runs African Marmalade, an organic farming enterprise based in Krugersdorp in Gauteng's West Rand.As a young girl, Siphiwe Sithole dreamed of being a singer. Images of gracing the international stages of the world, her gift for song had occupied her young heart until the reality of having to choose a career path her mother deemed more pragmatic came around.
Unathi Msengana biography, husband, kids and age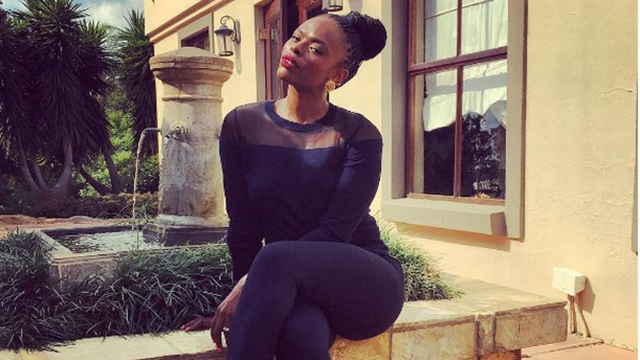 Date Released : 21/02/2019
How much do you know about your popular South African singer, actress and radio personality Unathi Msengana? Also known as Nkayi, Msengana is a face many want to see on big screens for the professional use of her gift as she hosts her shows on the popular youth station YFM as well as the drivetime show on Metro FM.
Two Rhodians named among most influential young South Africans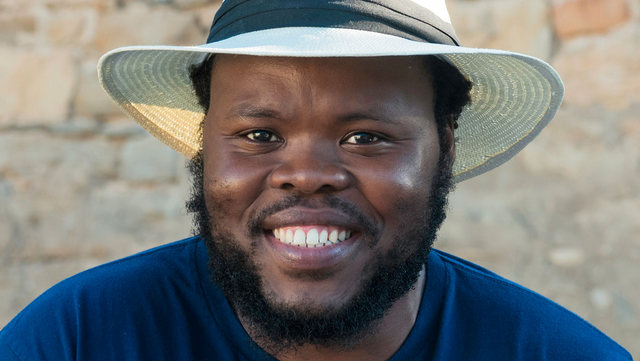 Date Released : 19/02/2019
Associate Head of Rhodes University's Creative Writing Programme Dr Hleze Kunju, and alumna Lefatshe Moagi, have both been named as finalists for Avance Media's prestigious 100 Most Influential Young South Africans in the Personal Development and Academia category.
Rhodes Welcomes 2019 Rhodents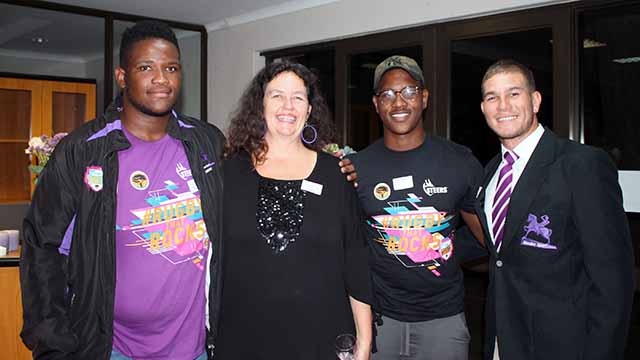 Date Released : 06/02/2019
The 2019 events calendar kicked off with a well-attended Orientation Cocktail function at Alumni House.
Shaun Johnson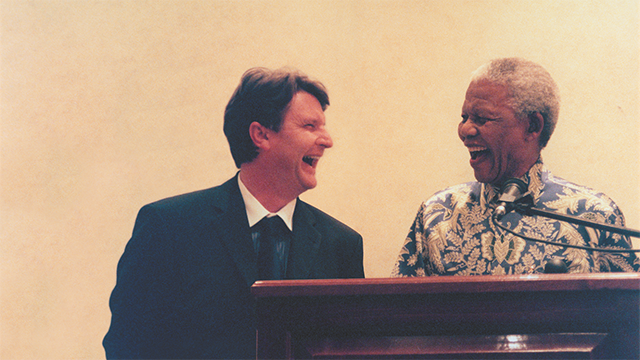 Date Released : 05/02/2019
The Board of Trustees of The Mandela Rhodes Foundation has announced that after more than 15 years at the helm of the organisation, its founding Executive Director Shaun Johnson has expressed his desire to step down in the course of 2019 and to pass on the baton of leadership.
Tarsus Distribution Group CEO Miles Crisp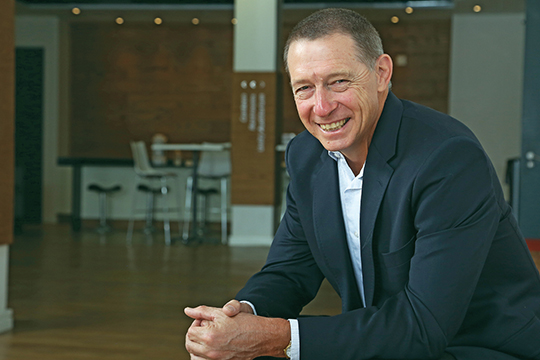 Date Released : 18/01/2019
The technology market in South Africa is much smaller compared with the European and American giants. Tarsus Distribution Group CEO Miles Crisp uses that to his advantage.
Andrew Chin completes his fifth Swim for Rivers challenge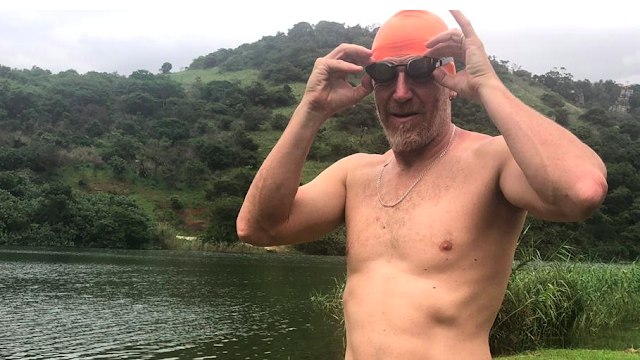 Date Released : 05/02/2019
Cape Town open water swimmer Andrew Chin loves the extreme in lakes, rivers and oceans. On 29th November 2018, he completed his fifth Swim for Rivers challenge on the Mtamvuna River in KwaZulu-Natal. He swam 70 km over a 6-day period, finishing at the mouth of river just south of Port Edward.
Internet legends of South Africa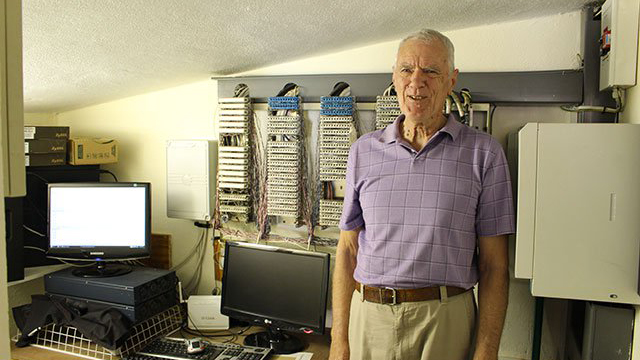 Date Released : 31/01/2019
A logical place to begin is the man who is credited with setting up South Africa's first TCP/IP link to the United States. In 1988, Mike Lawrie lead an informal team at Rhodes University which used donated equipment to salvage their own Internet gateway.
MyBroadband strengthens tech journalism team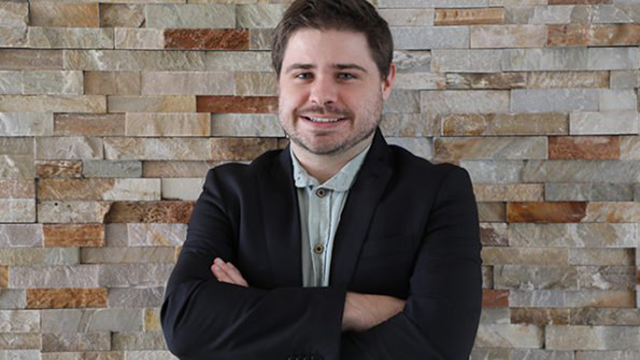 Date Released : 31/01/2019
MyBroadband has strengthened its tech journalism team, with Jamie McKane being promoted to the position of senior journalist while Bradley Prior has joined the team as a journalist. Bradley has a BJourn from Rhodes University and, as you would expect, loves tech and is a PC gamer.
Journalist, author and anti-apartheid activist Hugh Lewin has died, aged seventy-nine.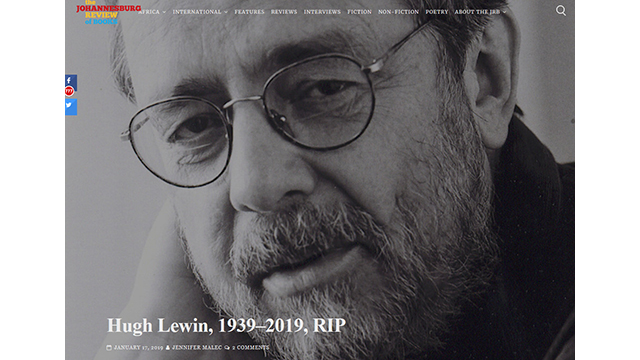 Date Released : 21/01/2019
In July 1964, when he was twenty-four years old, Lewin was sentenced to seven years in prison for his activities in the African Resistance Movement, a small group of activists that executed acts of 'protest sabotage' against the apartheid state, targeting, as Lewin wrote in his 2011 memoir Stones Against the Mirror, victims 'made of metal and concrete, not flesh and blood'.
Cameron Bellamy Swim Around Barbados – 4th longest ever!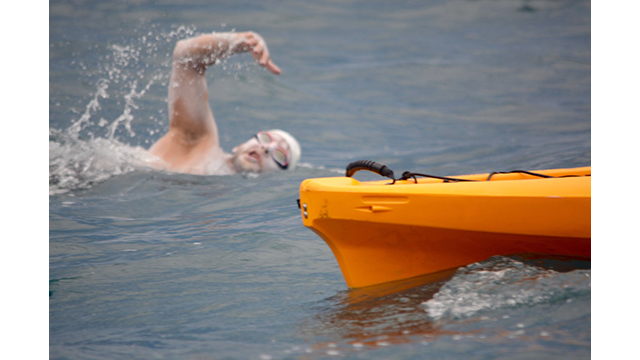 Date Released : 18/01/2019
Cameron Bellamy of South Africa has become the first person in history to complete the highly complex swim around the island of Barbados. His unprecedented swim began on Sunday November 11 at about 11:20 am. Hundreds of swimmers from around the world were already at the Carlisle Bay start as they were taking part in the annual Barbados Open Water Festival.
Rhodes University's Geography department instrumental in publishing of permafrost paper in Nature Communications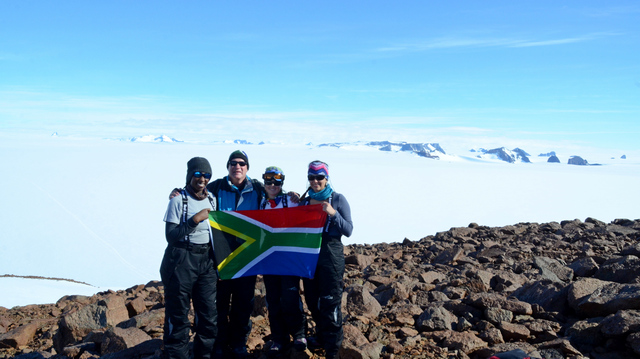 Date Released : 16/01/2019
Rhodes University staff and students from the department of Geography have contributed to a Nature Communications journal synopsis about global permafrost temperatures.
Success is about creating benefits for all: Zak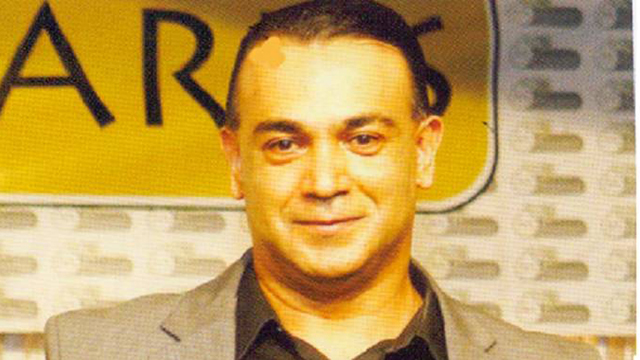 Date Released : 30/11/2018
MR ZAK HAWA, the man who recently scooped the Megafest Business Awards Southern Region Lifetime Achievement of the Year Award, believes success is about creating benefits for all and enjoying the process. He is one man who enjoys what he does. Born and bred in Bulawayo, Mr Hawa graduated from Rhodes University in South Africa with a law degree before joining the family business, Fazak Gift Centre, in 1993.
Katamzi-Joseph Receives 2018 Sunanda and Santimay Basu (International) Early Career Award in Sun–Earth Systems Science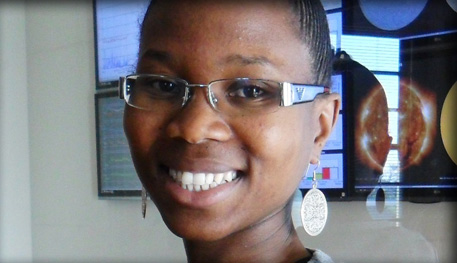 Date Released : 29/11/2018
Zama T. Katamzi-Joseph will receive the 2018 Sunanda and Santimay Basu (International) Early Career Award in Sun–Earth Systems Science at AGU's Fall Meeting 2018, to be held 10–14 December in Washington, D. C.
Athambile Masola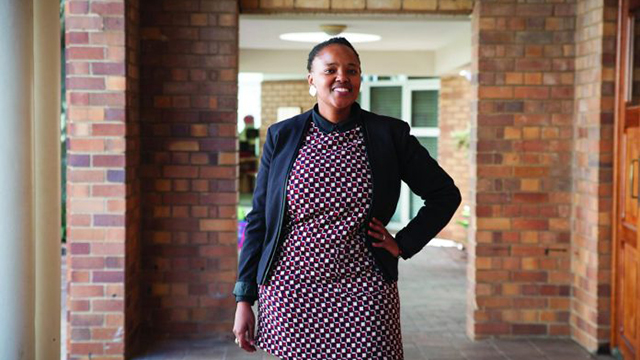 Date Released : 27/11/2018
Athambile Masola "knows what poverty looks like" – the SSP Alum has taken her academic background as a Scholar and Teacher, and opened an all-girl, low-fee private school, Molo Mhlaba, in Khayelitsha, to focus on STEM skills and coding.
Sibonakaliso Mavuka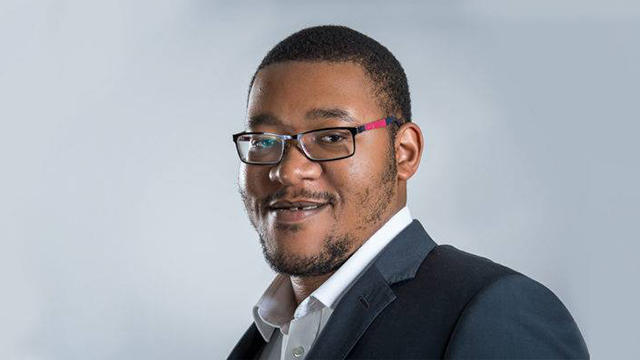 Date Released : 27/11/2018
Meet Sibonakaliso Mavuka – Tshikululu Social Investments and Projects Specialist. His diverse role focuses on developing innovative new social investment solutions that speak to the dynamic realities and needs of the sector. As such, strategic research and analysis form a key part of Sibonakaliso's work.
Absa boosts its executive with trusted lieutenants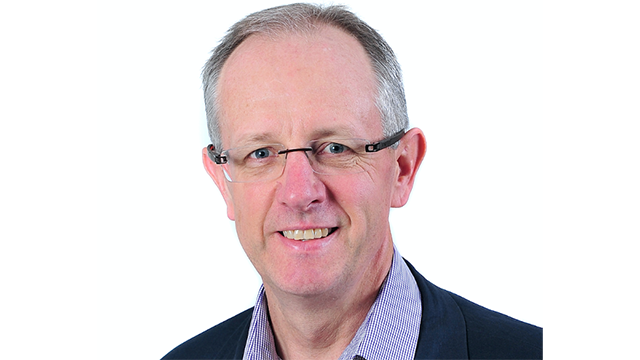 Date Released : 27/11/2018
The company, run by Maria Ramos, said on Monday that it had appointed Charles Russon, an executive in charge of engineering services, to head its Corporate and Investment Bank (CIB), which is lagging behind its main competitors.
Noxolo Mafu appointed as deputy editor of Cosmopolitan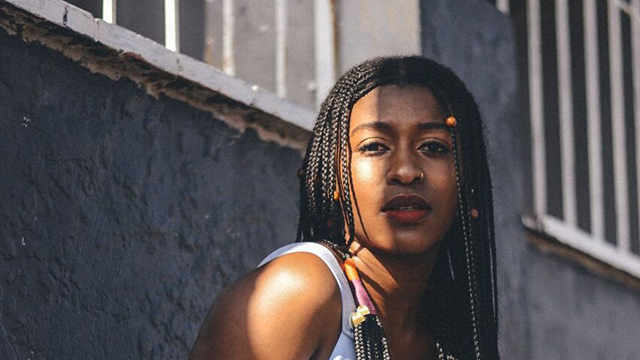 Date Released : 27/11/2018
Recently appointed as deputy editor of COSMOPOLITAN magazine, Noxolo Mafu is the former deputy editor of Huffington Post South Africa. An experienced content producer and video presenter, Mafu is a Rhodes University journalism graduate, and produced and directed Soweto Rising, a short documentary that received international acclaim.
Actor's song a protest against femicide - Vakele Genu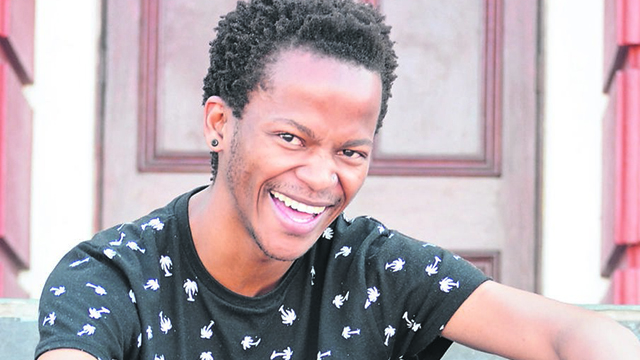 Date Released : 22/10/2018
CONVERSATIONS in a hair salon have inspired actor, hip-hop artist, writer and producer Vakele Genu, also known as AG Akel, to write his debut song for digital platforms as a form of protest against femicide."It is my dedication act against the femicide that is happening in our country right now. As men we need to stand up and say this is enough, no more mistreating of women," said Genu.
Rhodes University Chancellor, Judge Lex Mpati, appointed to head PIC commission
Date Released : 19/10/2018
Rhodes University Chancellor and former Supreme Court of Appeal president, Justice Lex Mpati, has been appointed to lead a judicial commission of inquiry into the Public Investment Corporation (PIC).
Rhodes University lecturer in high-level review panel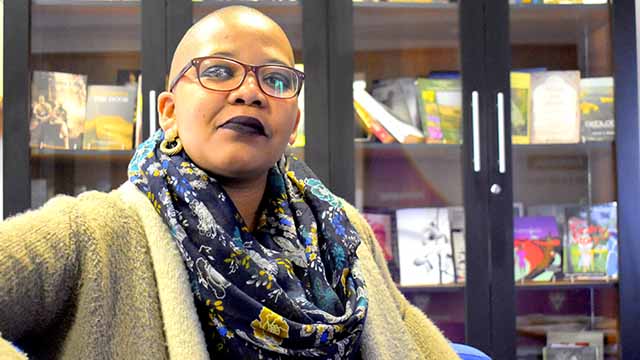 Date Released : 16/10/2018
Rhodes University Political and International Studies Senior Lecturer, Dr Siphokazi Magadla, has recently been elected by President Cyril Ramaphosa to form part of a high-level review panel into the work of the State Security Agency (SSA).
Rhodes alumnus awarded partial UNICAF Global Scholarship bursary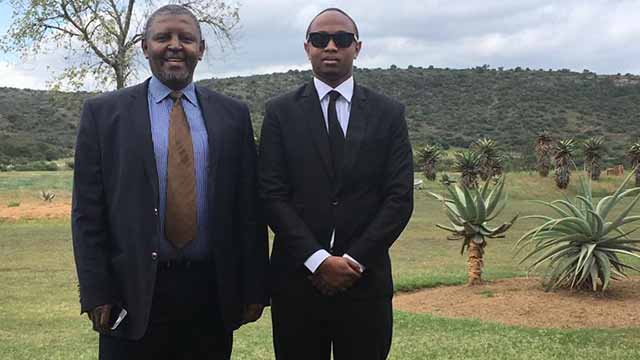 Date Released : 08/06/2018
Recent Bachelor of Social Science graduate and Rhodes University alumnus Kihara Muchiri, has been awarded a prestigious UNICAF Global Scholarship to undertake a postgraduate degree at the University of Nicosia.
e4 appoints Masego Khutsoane Head of Financial Services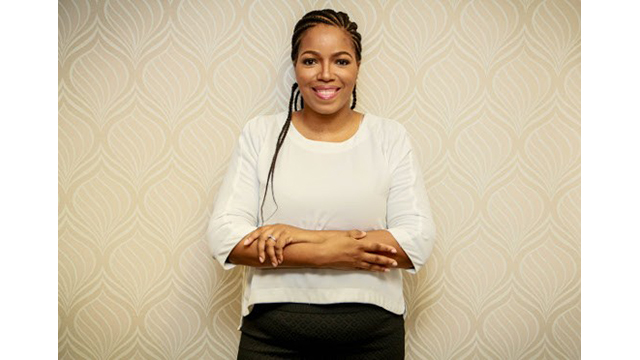 Date Released : 15/10/2018
Digitalisation expert e4 has appointed Masego Khutsoane, as its new divisional head of financial services. Khutsoane joins e4 with a wealth of experience having held senior positions within the JSE, Absa, Woolworths Financial Services and Nedbank.
Local actor making his mark on the nation's screens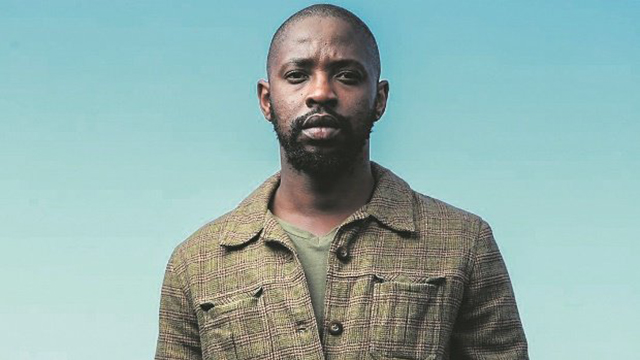 Date Released : 03/10/2018
Pietermaritzburg actor Zenzeli¬sphesihle "Sparky" Xulu puts the city on the map as he stars in one of Mzansi's biggest shows at the moment, The Herd.The Maritzburg College old boy, from Imbali Unit 18, said he discovered his acting gift when he was in high school. "I was never really into sports and academics so my love for acting came during my quest to find my true calling. I was quite intrigued by story-telling and being able to play different characters," he said.
Sixty-six years of lasting love… and counting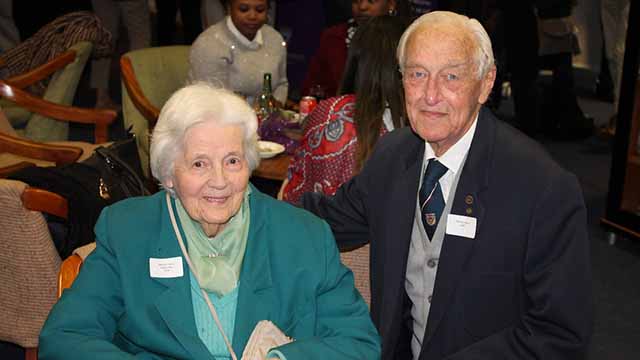 Date Released : 20/09/2018
In 1947, Bill Mills travelled from a town called Umtali in the Southern Rhodesian highlands, to South Africa to study for a B.Com degree at Rhodes University.
EL-born comics embrace chance to shine with Trevor Noah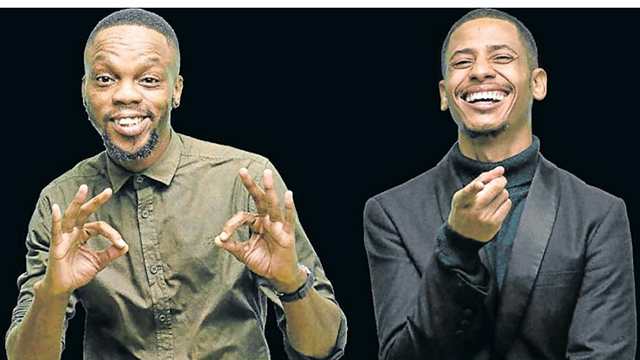 Date Released : 19/09/2018
Two East London-born comedians have been handpicked by Trevor Noah to feature in his first Showmax series titled Trevor Noah presents NationWild. Mbu Msongelwa and Old Rhodian, Virgil Prins were selected to feature in Noah's 13-part, 23-minute comedy showcase, where each episode presents one of South Africa's funniest comedians – as picked by Noah. The show will air for the firt time on Heritage Day, Monday, September 24.
Dr Zethu Mkhize, the first Harassment and Discrimination Manager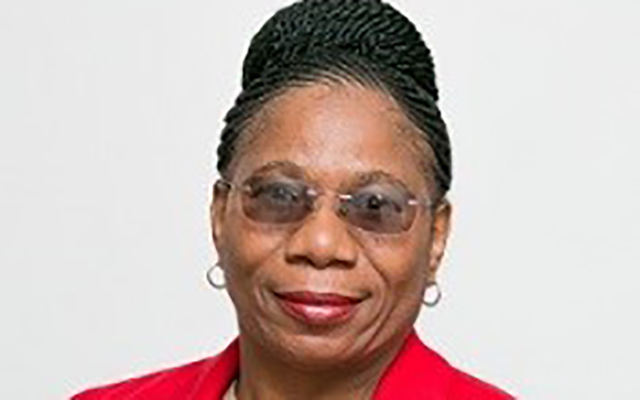 Date Released : 17/09/2018
Rhodes University has appointed Dr Zethu Mkhize as its first-ever Harassment and Discrimination Manager in the Directorate for Equity and Institutional Transformation. The highly qualified Dr Mkhize started in her new role at the University this week. Her responsibility includes transformation, advocacy and awareness-raising in respect of harassment, discrimination, sexual assault and violence. She is in charge of the coordination of all complaints and the development and monitoring of related policies, programmes and training.
Convocation meeting sheds light on challenges and strengths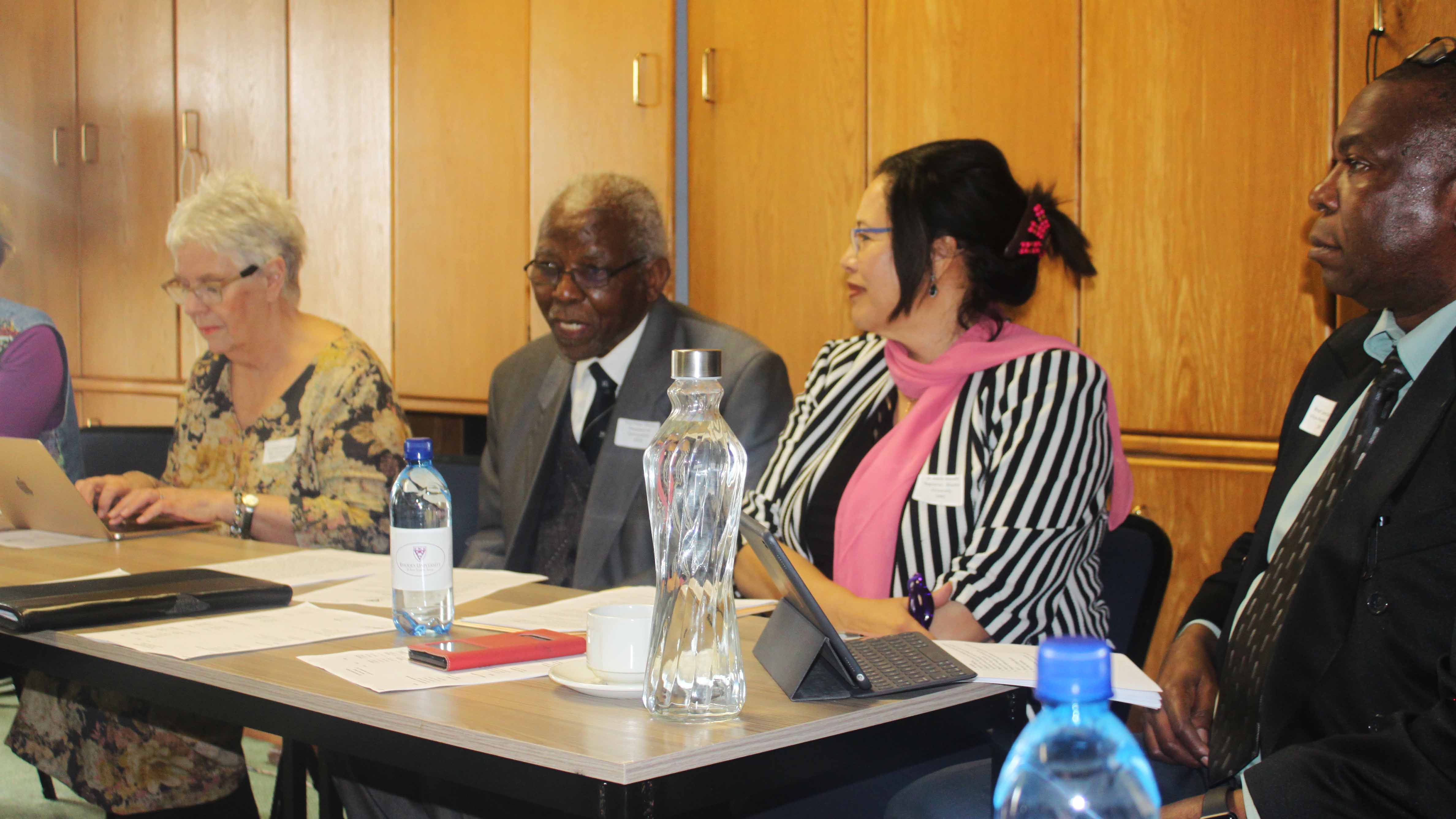 Date Released : 07/09/2018
Spring day brought with it a reunion and the 68th annual Rhodes University Convocation Meeting, held jointly with the annual General Meeting of the Old Rhodian Union, at the Gavin Relly Postgraduate Village at Rhodes University.
Locals Fascinated by Cameron Bellamy's Planned "Swim Around Barbados"
Date Released : 04/09/2018
Cameron Bellamy's attempt at swimming around Barbados is just a few weeks away and the highly anticipated event is causing a huge stir among the passionate swimmers and the wider community on the island. It's estimated that about 70% of the population in Barbados are not proficient swimmers so the notion of someone swimming 96K around the island is mind-boggling to most of the residents.
15 Rhodes Alumni make M&G's Top200 list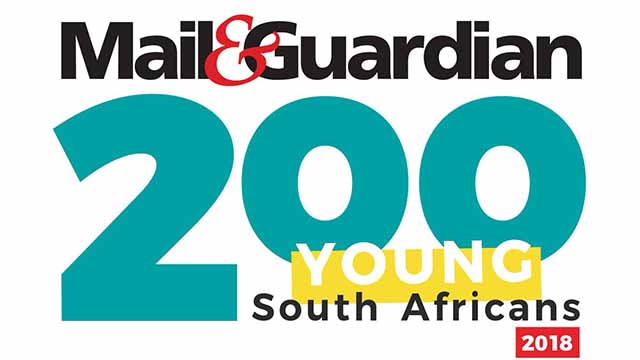 Date Released : 27/08/2018
At a Gala dinner on 28 June, the Mail & Guardian announced a list of 200 Young South African Achievers. Of these, 15 are graduates of Rhodes University, some currently registered for further degrees. Of the 15, 13 hold postgraduate degrees from Rhodes, and 10 were funded through the Postgraduate Financial Aid Office at Rhodes. This speaks volumes of the value of a Rhodes postgraduate qualification, and the financial support that our graduates receive to enable them to achieve high recognition.
Twenty-eight students receive bursaries from the Old Rhodian Union this year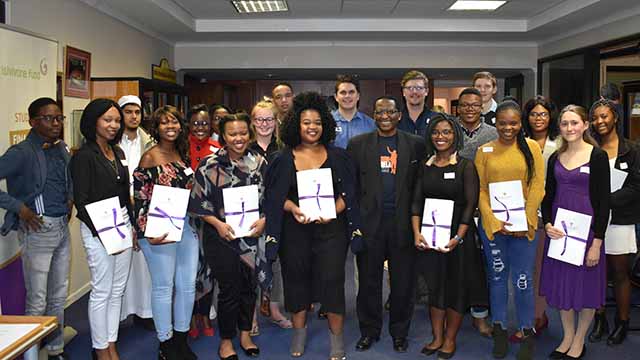 Date Released : 25/07/2018
Twenty-eight hard-working students received bursaries totalling R225 000 from the Old Rhodian Union this year.
Rhodes University Law Faculty alumnus receives prestigious Fulbright Scholarship
Date Released : 19/07/2018
The Rhodes University Faculty of Law has the pleasure of celebrating the award of the US Fulbright Foreign Student Program Scholarship to its alumnus and former Andrew W Mellon Lecturer, Mr Tladi Marumo.
Professor Lungisile Ntsebeza's mark is on land, democracy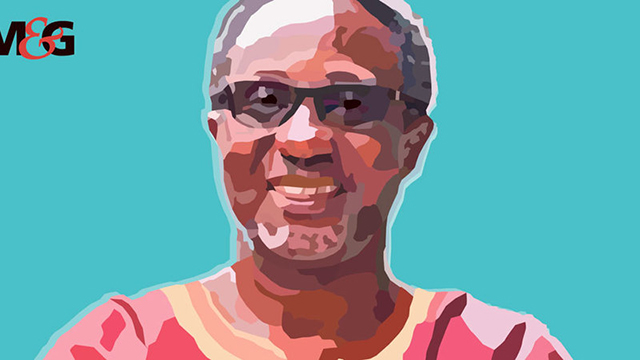 Date Released : 11/07/2018
Professor Lungisile Ntsebeza's name is associated with land reform, which is appropriate given that he grew up in a rural area and was banished to the small town of Cala in the Eastern Cape during apartheid. He is now the holder of the National Research Foundation research chair in land reform and democracy in South Africa, as well as the AC Jordan chair in African studies and director of the Centre for African Studies at the University of Cape Town (UCT).
Rhodians old and established share memories, cocktails, and good news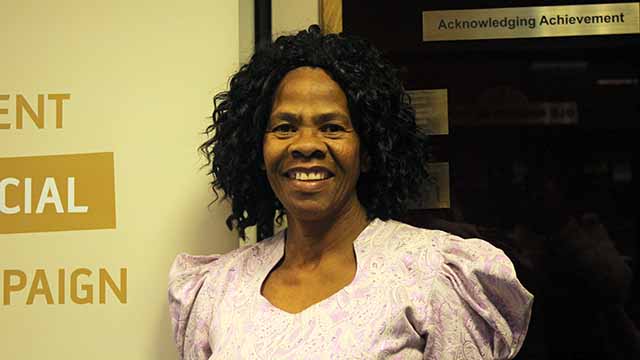 Date Released : 06/07/2018
On the chilly night of 3 July 2018, Deputy Vice-Chancellor Dr Peter Clayton addressed "Rhodians old and established", as he put it, at the annual Old Rhodian Festival Cocktail Party that took place at Alumni House at Rhodes University.
Rhodes University students, staff, and alumni among Mail & Guardian's Top 200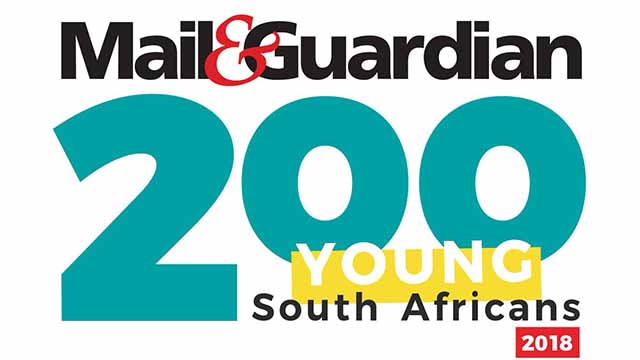 Date Released : 02/07/2018
Several students, staff and alumni from Rhodes University are among this year's Mail & Guardian 200 Young South Africans for 2018.
Palesa Temba in top 10 of SABC3's 'Presenter Search'
Date Released : 02/07/2018
Cape Town – SABC3's "Presenter Search on 3", is entering the next phase of the competition to find new presenters for some of the TV channel's shows. In Thursday evening's 8th episode, the top 10 contenders were announced.
Alumni Awarded Mandela Washington Fellowship at the University of Iowa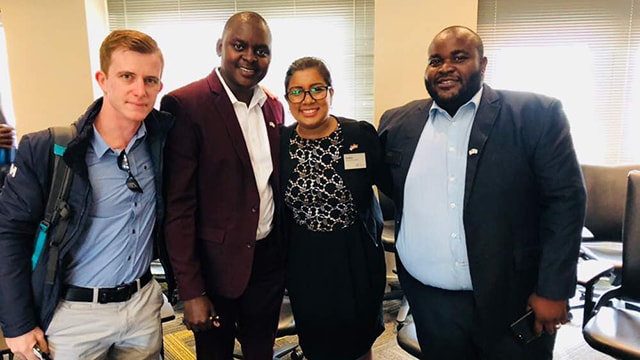 Date Released : 27/06/2018
Three Old Rhodians have been selected to participate in the 2018 Mandela Washington Fellowship of the Young African Leadership initiative (YALI. They will participate in a six week academic and leadership program at the University of Iowa, USA and attend a three day summit in Washington with US leaders. They will form part of a cohort of 700 leaders across the African continent.
UN gets a helping hand from Rhodes University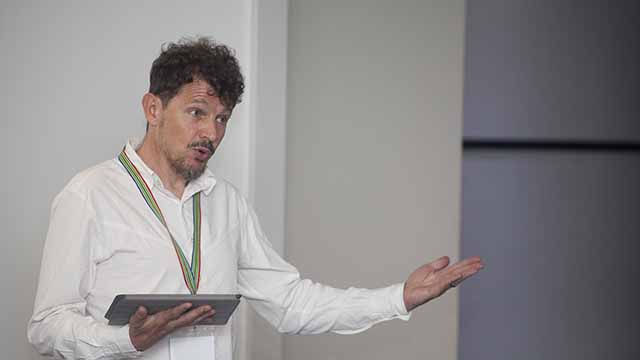 Date Released : 22/06/2018
Rhodes University on Thursday said Director of the Allan Gray Centre for Leadership Ethics (AGCLE), Professor Pedro Tabensky, had developed a learning module for the United Nations Office on Drugs and Crime (UNODC) under its Education for Justice (E4J) initiative
Nicky Quekett Honoured with the Order of Australia for Service to Education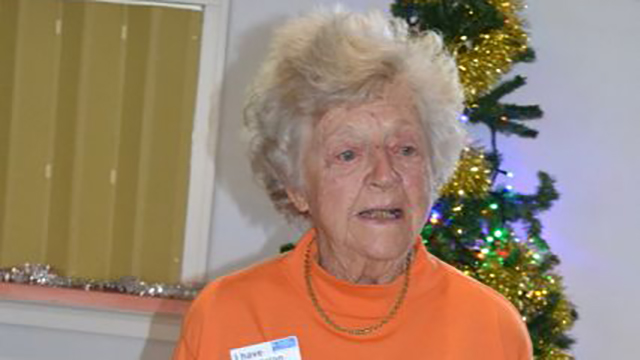 Date Released : 28/06/2018
Nicky Quekett: an inspirational life. By any standards, Nicolette (Nicky) Quekett has lived a remarkable, and for those fortunate enough to know her, an inspirational life. Although she would not think so, she has been a role model of how to live life to the full for many.
Rapula Otukile Selected for the Mandela Washington Fellowship 2018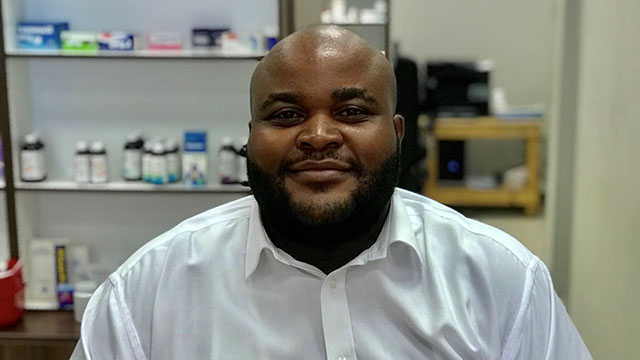 Date Released : 30/05/2018
Rapula was selected to participate in the 2018 Mandela Washington Fellowship of the Young African Leadership Initiative (YALI). He will participate in a 6 week academic and leadership program at the University of Iowa, USA and attend a 3 day summit in Washington with US Leaders. He will be part of a cohort of 700 leaders across the African continent. Rapula is Founder & CEO of Tantalum Group which is a private healthcare group of companies that is promoting private healthcare access to augment the over reliance and dependence on public health systems.
Beth Diane Armstrong (2004)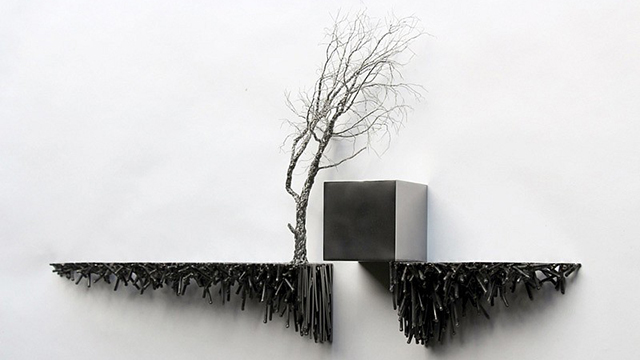 Date Released : 26/06/2018
Currently living and working in Johannesburg Beth Diane was born in South African in 1985. In 2010, she completed, with distinction, her Masters of Fine Art at Rhodes University. Rhodes bought her BFA exhibition, Hibernation, for their permanent collection. Armstrong has partaken in several solo exhibitions, a number of group shows and projects locally and internationally, as well as being included is various private and public collections
South Africa's Lisa MacLeod elected as first female vice president of Wan-Ifra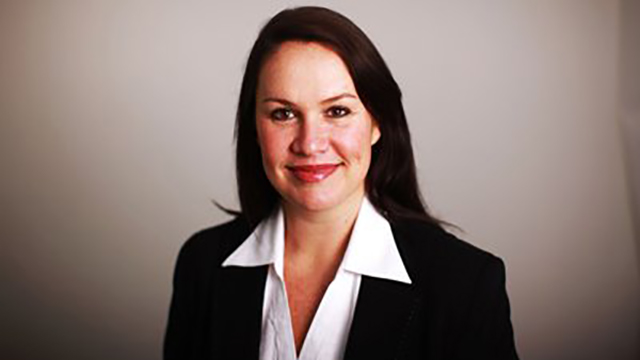 Date Released : 19/06/2018
Lisa MacLeod, head of digital at Tiso Blackstar Group, South Africa has been elected vice president of the World Association of Newspapers and News Publishers during the 70th Wan-Ifra's annual congress in Estoril, Portugal on Thursday, 7 June. Seven executives from leading news media companies were also elected to new terms on the board of Wan-Ifra.
Nicolas Haralambous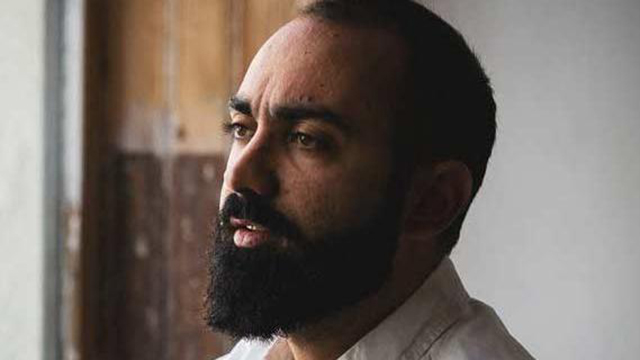 Date Released : 18/06/2018
Nicolas Haralambous, 34, better known as Nic Harry, is the perfect model of a young entrepreneur in South Africa. His story ought to be a mandatory case study for school learners, university students and young entrepreneurs, especially in the technology sector. To learn from Nic about technology entrepreneurship, you have to look at his businesses, which cut across industries with tech as a common thread.
Rhodes alumna gains coveted Skye Foundation scholarship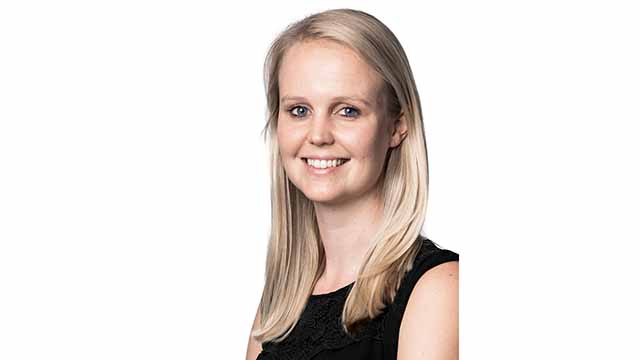 Date Released : 08/06/2018
Rhodes University alumna Joanna Pickering was recently awarded the prestigious Skye Foundation scholarship to complete her second master's degree in Human Rights and Humanitarian Action at the Paris School of International Affairs, a graduate school within The Paris Institute of Political Studies (Sciences Po), in Paris, France.
Director of Institutional Advancement at WSU: Silvanus Welcome
Date Released : 05/06/2018
Silvanus Welcome has been appointed as the Director of Institutional Advancement at Walter Sisulu University. His passion for his career started in 2009 when he was a student leader at Rhodes University and volunteered to assist in campus initiatives organised by the Department of Development and Alumni.
Marc Shroeder Book Launch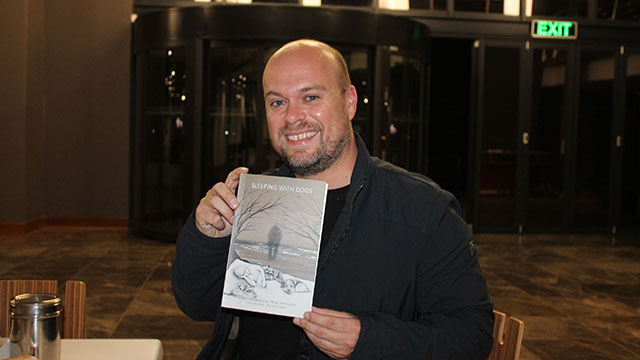 Date Released : 01/06/2018
Old Rhodian, Marc Schroeder launched his debut novel, Sleeping with Dogs: A Tale of Madness, in Grahamstown at NELM (National English Literacy) on the 31st May.
Helping rhinos survive in the wild : Zoliswa Nhleko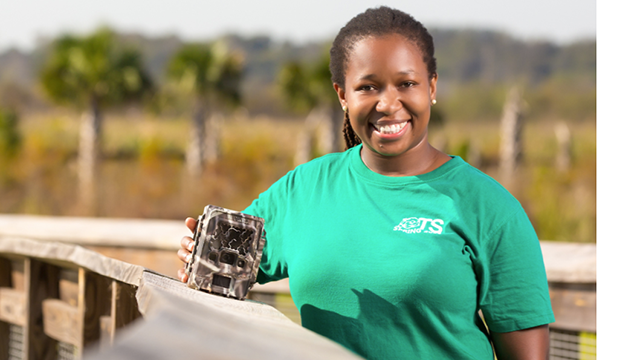 Date Released : 31/05/2018
Zoliswa "Zoe" Nhleko studies white rhinos in South Africa. So why is she 8,000 miles away at the University of Florida? Nhleko, a junior scientist with South African National Parks, came to UF to study wildlife ecology and conservation. She'll use what she learns in her doctoral program to protect the species from extinction. Rhinos were brought back from the brink of extinction in the 1960s, and now they're threatened again. To think we've let it get to this point is devastating," she says.
Siki Jo-An Qwazi (2012)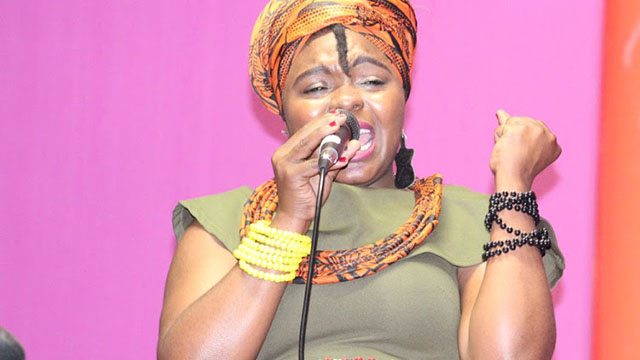 Date Released : 28/05/2018
Nelson Mandela Bay talent is, once again, in the spotlight as one of the city's favourite songbirds is in the running for this year's tru-Talent Search competition presented by Eastern Cape radio station truFM. Kwazakhele seasoned jazz singer Sikelelwa "Siki Jo-An" Qwazi has cemented her name in the top 14 of the competition's music category.
Yusuf Omar of 'Hashtag Our Stories'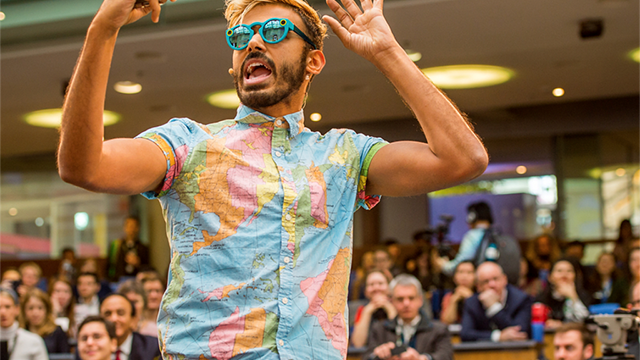 Date Released : 28/05/2018
Yusuf Omar, mobile journalist and founder of 'Hashtag Our Stories', and his wife Sumaiya, 31, spent the last eight months travelling to over 40 countries on four continents, teaching media companies how to do mobile journalism – shooting, editing and distributing content using cellphones.
Adrian Ciesielski (2009)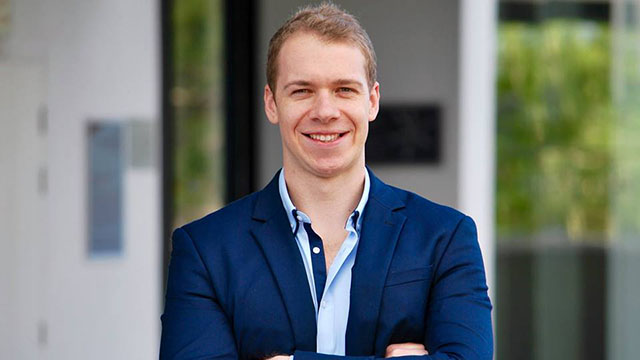 Date Released : 23/05/2018
Adrian Ciesielski is Twitter's Sales Manager for Greater Africa and one of the key speakers for #SMWNairobi 2018. Adrian started his career as a start-up enthusiast building and managing various digital portfolios. He studied sustainable business at Rhodes University where he obtained his MBA and proceeded to work for a digital consultancy specializing in online strategy. With a strong affinity for strategic thinking and hard work, his objectives are to advance Africa's role as a global digital leader.
Rhodes > Communications and Advancement > Alumni Relations > Latest News
.
Rob Maclean (1973)
Rob MacLean excelled at the Canoe World Championships in Singapore last year by winning TWO Gold Medals. In the Master's events, he won a gold medal in the K1 (single canoe) and a day later, with his SA partner, Enslin van Riet, a gold in the K2 (double canoe) event.
The Old Rhodian Knocking On Heavens Door Group (1965 - 1975 ORs') heard that he might not be able to defend his titles in Rome, to be held September 2012, due to funding constraints. As friends and true Old Rhodians, they have decided that there is a need to try and raise the necessary money to send Rob to Rome. Rob advises that he has every intention of defending these titles in Rome, should he be able to raise the finances. He is already training seriously for the event and we know he is determined to get to Rome. The Knocking On Heavens Door Group have arranged a Golf Day on Thursday 14 June at Westlake Golf Club,in Lakeside, Cape Town.
Click here for full details of the Golf Day.
Portia Maurice-Mopp (1983)
Portia Maurice is Chief Officer of Corporate Affairs at Vodacom Group Limited. She is also a member of the Vodacom Group Executive Committee. Maurice was previously Vodacom's Chief Officer of Public Affairs and Sustainability. She has been Chief Executive Officer of environmental management company Tedcor and Nehanda Group, a women's investment company of which she remains a non-executive board member. She spent five years as a General Manager at the MTN Group. Maurice is a Non-Executive Director of Ga Ra Geng Travel. She is a former journalist, she has worked in a range of media houses including The Argus, Mail & Guardian, Sowetan and the South African Broadcasting Corporation.
Whos who SA
Joey Wishnia (1960)
The world premiere of Shakespeare and Me, features veteran actor Joey Wishnia.
Joey Wishnia, recipient of the 2010-2011 Lifetime Achievement in Theatre award from the Colorado Theatre Guild, studied at Rhodes University and received a teaching diploma in speech and drama from Trinity College, London. He came to the U.S. from South Africa in 1983 and established himself in Denver as an actor and director. He has written this personal story of a Shakespearean actor.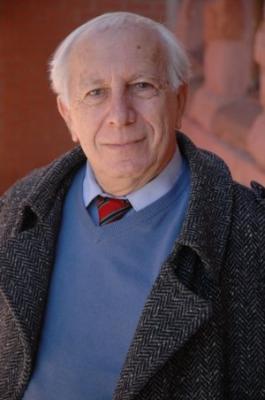 Littleton News
Matthew Lester (1980)
2012 CT Launch breakfast
The topic of conversation at this years launch was "How will the 2012 budget affect your business going forward?" This question and other issues affecting entrepreneurial growth were discussed at the Kelvin Grove Club on 9 March 2012 during the official Cape Town launch breakfast of the Sanlam / Business Partners 2012 Entrepreneur of the Year® Awards.
The seminar featured an address by Professor Matthew Lester, tackling the 2012 budget and its impact on South African entrepreneurs. Lester, whose credentials include a BCom CTA (Rhodes) and H Dip Tax Law (Wits), is a tax professor at Rhodes University and the winner of the Vice-Chancellor's award for distinguished teaching in 2001. He also won the SAICA Southern region Honours Tie 2009. Apart from teaching at Rhodes, he also lectures to a wide range of South Africans on money matters and writes the popular weekly column 'Tax Talk' in the Sunday Times.
Tony Granger (1970)
AfricaPositive's UK director, Tony Granger, helped pioneer the UK's successful Enterprise Investment Scheme (EIS) which has generated £12billion (R120 bn) in private investment funds into the SME sector. Ted Sceales discusses the huge positive impact that an EIS could have on wealth and work creation in Africa with Granger.
AfricaPositive

Caroline Rowland (1987)
Founder and Executive Creative Director of the company, New Moon, Caroline Rowland is the winner of Woman in Business of the Year at the SA Business Club Business Awards 2011. Some of her main achievements in the category that she was nominated for are:
Credited by The Observer as being one of the ten most influential people in the Bid for the London 2012 Olympics.
Entrepreneur of the year finalist 2007.
Creative Strategy Advisor to successful Sochi 2014 and PyeongChang 2018 Olympic Bids. Campaign included development and production of 6 films for Sochi 2014 and 11 films for PyeongChang 2018.
Creative Strategy Advisor to successful Qatar 2022 FIFA World Cup Bid. Campaign included development and production of 19 films over 14 month campaign.
Source: The South African
Bailey Snyman (1996)
Standard Bank Young Artist Award winner for Dance 2012 Bailey Snyman (33) grew up in Kimberley in the Northern Cape. From a very young age he knew that he wanted to spend his life on the stage and to pursue his vision of how the arts can potentially challenge perceptions and ideologies.
It was at the National Arts Festival where he encountered the First Physical Theatre Company in a programme of work titled Declarations (1993). "The First Physical Theatre Company had such a fresh approach to making theatre," said Snyman. "This collaboration between the different art forms made me realise what I wanted to do.

Snyman was determined not to give up on his ambition. He went back to Kimberley to write his Matric exams and was hopeful of finding the money to study Drama at Rhodes University in Grahamstown. He completed a Masters Degree in Choreography and Contemporary Dance Studies and followed on to work full-time for the First Physical Theatre Company for three and half years under the artistic guidance of Professor Gary Gordon and Juanita Finestone-Praeg.
Artslink.co.za
Alex Lenferna (2007)
Forty-seven young people from 18 countries in Africa, Asia and Latin America are meeting in Germany to discuss environmental projects they implemented in their communities. From Rhodes University is Alex Lenferna (2007) representing South Africa in the 2011 Bayer Young Environmental Envoy 2011.
Presenting his project, Alex said: "I formed this because I realised that for students climate change is the highest calling of our time. I also realised that young people have the knowledge, but not the platform from which they can share it. Seacc SF provides an inter-disciplinary platform for students to engage with environmental leaders.
"We started a challenge at our university residences to see who could reduce their energy usage the most. The one with the lowest usage wins a prize, but the students are also more aware of saving energy," Lenferna said.
Seacc SF was started at Rhodes University, but has now spread to Fort Hare University, the Nelson Mandela Metropolitan University and the Walter Sisulu University.
"When we talk to students we realise that we are talking to the converted so we try and move into squatter camps and teach the people there about conserving the environment," Lenferna said.
He said his organisation was aimed at harnessing the power of the youth to change the world.
Source: http://www.sowetanlive.co.za/news/2011/10/21/youths-saving-planet
Lindile Mpanza (2004)
Congratulations to Lindile Mpanza who won a CNN African Journalist award in the tv feature category on the 25 June 2011. Lindile graduated from Rhodes in 2008 with a Bjourn degree and was the first recipient of the Carte Blanche scholarship. Lindile wrote to the Alumni Office, "I'm proud to say Rhodes was the stepping stone and foundation for my blossoming career."
3rd Degree producer wins CNN award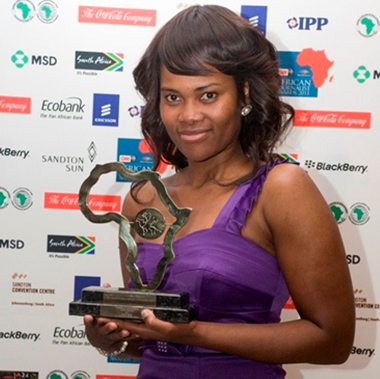 ‌
3rd Degree producer Lindile Mpanza was announced as one of the winners at the prestigious CNN African Journalist of the Year Awards on Saturday 25 June 2011 in Johannesburg.
The CNN MultiChoice African Journalist Competition is highly respected amongst journalists on the Continent. Mpanza won for best TV Feature for her piece entitled "Silence of the Innocents" that tells the story of young girls who are abducted, raped and forced into marriage in the Lusikisiki area of the Eastern Cape.
Patrick Conroy, Group Head of eNews says: "We are extremely proud of Lindile's achievement. She told a very important story that needed to be exposed. Thanks to her tenacity the rest of South Africa can never claim it did not know about the plight of these young girls. Lindile handled the piece with great sensitivity and poise, and it touched thousands of viewers. We congratulate her and the rest of the 3rd Degree team for an outstanding piece of investigative journalism."
Mpanza has been working for 3rd Degree for two years as a junior producerand studied journalism at Rhodes University where she specialised in TV.
"I'm very excited because it's a great achievement for me to have won such a prestigious award at the age of 25. I feel honoured for the acknowledgement. I couldn't have done it without help from the 3rd Degree team," says Mpanza.
"When I first started working on the story, I had no idea what I was going to find because I was dealing with a community entrenched in tradition, and mainly with men who do not want to talk about, or be criticised for, a cultural practice that has gone horribly wrong. It was a bit challenging, but I'm grateful to the young girls who were willing to talk about their experiences."
Mail & Guardian 200 Young South Africans
The Mail & Guardians Top 200 Young South Africans features 19 Old Rhodians!
Nic Dawes, Editor-In-Chief of Mail & Guardian wrote, "Nine out of 10 people profiled in the Mail & Guardian's 2011 line-up of 200 Young South Africans are new to the list, which is the product of the combined talents of our in-house research team and an avid bunch of social-media contributors, who weighed in on our website, along with Facebook and Twitter.
In the end we chose them for their impact, their creativity and the resonance of their values with the project of building the South Africa that we all want to live in: vibrant, prosperous, equitable, diverse and hungry for the challenges of growth and change."
ARTS AND CULTURE
James Cairns (1994) - Writer/director/performer
"When you need to make a strategic decision, ask yourself: 'what would China do?'"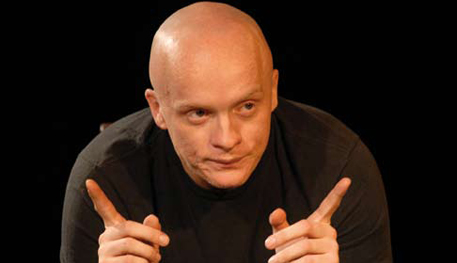 It's pointless taking James Cairns seriously. He's old-school comedy; the kind that turns a stepladder, some clever "toons" and a few lighting effects into an alternative reality filled with characters you want to either hug or hit. Either way, you have to care because his genius is always tangible, even if his props aren't.
On stage Cairns is a physical theatre practitioner par excellence, morphing between characters like a man possessed. Offstage this writer, director, television actor and comedian is as skilled and sharp as a Swiss Army knife. His plays, Rat and Brother Number, received standing ovations; his one-man tours de force, The Sitting Man and Dirt, beat Andrew Buckland to win the 2010 Naledi award for Best Performance in a One-Person Show. That's the league he's in. And he's only just beginning to climb the imaginary ladder. - Cat Pritchard

Wayne Thornley (1996) - Director
Back at Rhodes University, where he studied acting, Wayne Thornley never imagined his first involvement in a major motion picture would be as the director of a full-length animated movie. But sure enough, in 2012, when Zambezia (Triggerfish Studios) hits movie theatres, Thornley will get to see his name lead hundreds of producers, animators and CGI characters on the credit roll.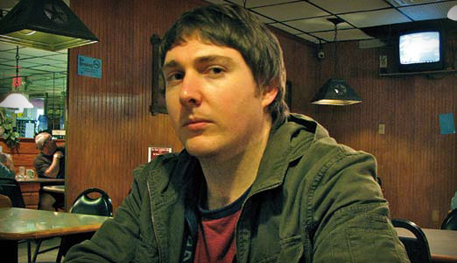 It's a big deal for someone who fell into animation after seven years of slogging it out as an actor and director on live-action films. Luckily, 33-year-old Thornley is in love with the freedom of the animation process. "I want wind, I get wind," he says. "I want a talking elephant, I get a talking elephant. It's amazing."
The family adventure story is racing against two other CGI animated features currently in production to be the first to come out of South Africa. Oversees, the film has been eliciting gasps from production studios when they learn how small Thornley's budget was. All thanks, he says, to the incredible family of producers and animators he has been working with. - Eric Axelrod

Jon Savage (1996) - Musician / 5fm DJ

Beyond love, Jon Savage's father gave him the best gift a parent ever could - he showed, by example, that there are no limits in life. It's what inspired Savage to do things like run his own film company, start a band, convince Lenny Kravitz to send a birthday wish to an infatuated friend and, characteristically, shoot for the stars.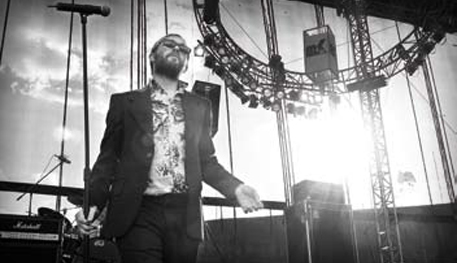 As the lead singer of Cassette, Savage's charisma, energy and "wont-take-no-for-an-answer" attitude have been instrumental to the band's success. They are also, most likely, what landed him his latest gig - hosting 5FM's
Power Nite of Rock.
And when he's not performing or playing music he's composing it. Savage wrote the original score for the South African musical Streets of Gold and intends to focus more on that field. With his sights set on original music composition, a solo album and a daytime radio show, it seems clear that, for Savage, the sky truly is the limit. - Lu Larché
Bongani Ndodana-Breen (1994) - Composer
Bongani Ndodana-Breen shatters any conception that the world of classical music is a stuffy, Eurocentric anomaly in modern South Africa.
In 1998 he became the youngest classical composer to win a Standard Bank Young Artist Award for Music. He is also the only composer from Africa to have been featured in a concert comprised entirely of his own works in the prestigious Composer Portraits series at the Miller Theatre in New York.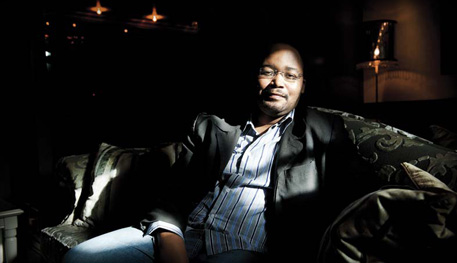 Like many South African classical artists Ndodana-Breen has found more fame and fortune abroad than at home, but his latest work, Winnie: The Opera, which premiered in South Africa in April, looks set to change that.
Ndodana-Breen is inspired by his heritage, and traditional Xhosa music feeds into much of what he does as a contemporary classical musician. He hopes to continue in this vein, writing more "operas and other works that continue to give a South African voice in classical music". - Lisa van Wyk

Rob Van Vuuren (1994) - Comedian, Actor, Writer, Director
Who says men can't multitask? Not Rob van Vuuren. The blonde-moustached godfather of all things zef may be better known as Corné's sidekick Twakkie, but Van Vuuren isn't just a comedian. He's also an actor, playwright, director ... and a ballroom dancer.
Since he graduated with honours in drama from Rhodes University in 1997 Van Vuuren has been a regular on the nation's TV screens, not only as Twakkie in SABC 2's The Most Amazing Show, but, as a presenter of SA's Got Talent and Crazy Games. In 2008 he donned top hat and tails to win the celebrity dance competition Strictly Come Dancing. This year he bagged the inaugural Comic's Choice breakthrough act award.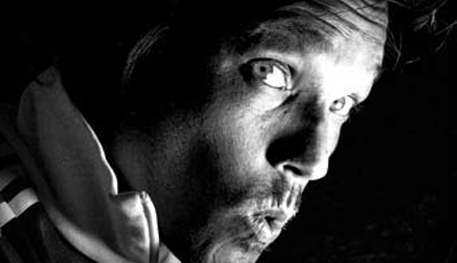 But Van Vuuren believes the best is yet to come, otherwise "there would be no reason to keep going".
His most valuable lesson in life? He channels his inner Twakkie and answers: "Don't be kak!" - Aphiwe Deklerk
CIVIL SOCIETY
Refiloe Seseane (2000) - Founder: 18Twenty8

Refiloe Seseane is the real deal - she's got the face for television, the voice for radio and the brains for economics. And she's conquered them all.
By 28 she had an honours degree in economics, played a lead role in Generations, worked as a business analyst for a major bank and still found time to mentor young learners at the non-profit university, TSiBA.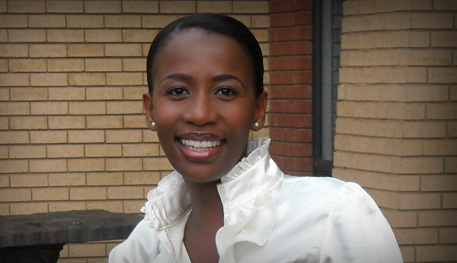 But something didn't sit well. She knew she could do more, be more, give more. And then it came to her - mentorship. It was something she had wished for as an 18-yearold girl from Benoni, trying to find her way in the world. So, in 2008, Seseane started 18twenty8, a non-profit organisation that offers support and resources to high-potential young women, aged 18 to 28, exposing them to opportunities their socioeconomic constraints might never allow.
At the heart of the programme is the 18twenty8 Big Sister Network, a mentorship programme that matches a girl to a professional woman for added support, exposure and growth. Seseane and her team also run workshops for Grade 11 and Grade 12 girls at disadvantaged community schools and assist their "Little Sisters" to apply for bursaries, scholarships and jobs.
It has enabled Seseane to combine her love for communication and economics. When she's not presenting and accepting awards like a trained television professional she is mapping out sustainable business models and trying to balance the ever-increasing demand for mentors against the limited supply her Gauteng-based operation allows for.
It's not hard to see why she walked away with the youth in philanthropy award at last year's Inyathelo Philanthropy Awards. Here's hoping she gets the support and resources she needs to take her vision global. Or at least national. - Cat Pritchard
ENVIRONMENT
Melita Steele (2001) - Climate & Energy Campaigner: Greenpeace
It must feel good to wake up in the morning knowing you're doing something to change the world.
Melita Steele does. She goes to work every day and puts her energy into campaigning for the planet's biggest environmental crisis: climate change. Her task? To mobilise Greenpeace Africa's "energy (r)evolution"; convincing government, business and ordinary citizens that renewable energy - not coal or nuclear power - must be the cornerstone of our energy systems. Before it's too late.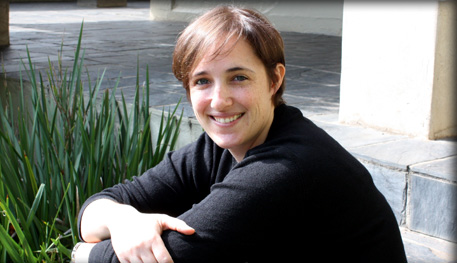 It's been two years since Greenpeace launched in South Africa but already Steele is starting to see changes at a community level. Successes like the Solar Fan Park - from which they beamed the World Cup matches into a township using screens powered by the sun - prove to her that it can be done. It comes as no surprise that Steele, a lover of the great outdoors, spends most of her downtime in nature, savouring the same things she works so hard to protect. - Lu Larché

MEDIA
Milisuthando Bongela (2003) - Columnist, Fashion Writer, Co-Owner Mememe, JHB

Fashionista, opinionista. Both words describe multitalented Milisuthando Bongela. After joining the fashion circuit in 2007 as a fashion assistant and writer for Cosmopolitan this Rhodes journalism graduate began doing PR for local labels and trend analysis for Dion Chang's agency, Flux Trends.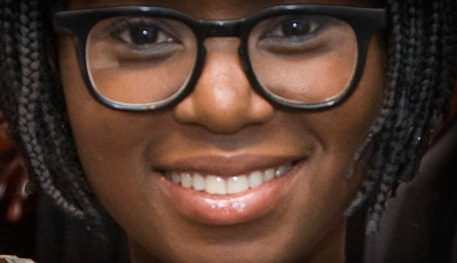 In 2009 Bongela joined AAW!, a specialist project management company that works in the arts and creative industries, as an assistant project manager, and helped to bring local outdoor art installations such as Mary Sibanda's Long Live the Dead Queen to central Jo'burg.
While continuing to freelance as a fashion writer, which won her a Sanlam fashion journalism award in 2008, Bongela travelled to New York and interned with Fashion TV. She recently became co-owner of Jozi's first branch of the renowned fashion boutique. Mememe, after successfully testing the waters with her series of pop-up shops, which stocked local designers, under the label Pulchritude. - Lynley Donnelly
Sam Reinders (1996) Photo Journalist

If Sam Reinders had a flashback of her 33 years on planet earth, it would resemble something from LIFE magazine: George Bush kicking back on Air Force One, a 28-car cavalcade snaking through Washington DC, pensioners, punk rockers, shack dwellers and urban princesses, whatever her eyes have seen her Canon has captured. Just about.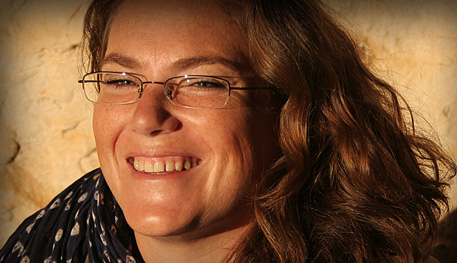 As a freelance photojournalist focusing on longterm reportage Reinders has won a Mondi Award, for her Open Society Foundation Media Fellowship on acid mine drainage, worked with World Press Photo and taken photographs for a National Geographic travel guide.
If her work is as varied as her clientele the one commonality is her passion for the human condition. It's a skill she learnt at Rhodes University, crafted during her masters in visual communication at Ohio University, and only really confronted during her internship at US News & World Report. Part photographer, part journalist, Reinders is always a full-time humanitarian. - Cat Pritchard
Sarah Wild (2003) Science and Technology Correspondent: Business Day

Business Day's science and technology correspondent, Sarah Wild, believes science is cool - and she's on a mission to prove it.
Wild, who won a Siemens Profile merit award in 2009, says it's all about demystifying the jargon and finding a human angle. "I could study a star for the rest of my life," she explains, "but I'd rather tell people about science." Wild joined Business Day as a sub-editor in 2007. Just two years later, after a stint at the Sunday Times, at just 24, she was appointed deputy news editor, her "biggest challenge ever".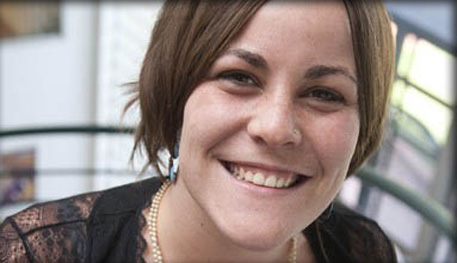 In 2011 she returned to the newsroom's science desk. Since then she has focused on a range of topics: from acid mine drainage to the fate of South Africa's first satellite.
The Rhodes graduate is currently studying for her master's in English. But, as her surname suggests, she enjoys a walk on the wild side. Her dream? To climb Tongariro volcano in New Zealand this year. - Aphiwe Deklerk

Natasha Joseph (2000) - News Editor: Cape Argus

When news of Chris Hani's death broke in the Sunday Times newsroom Natasha Joseph was there. The time Joseph spent in her journalist father's office fuelled a fascination with the pulse and impact of news - making her certain that journalism was the only career for her.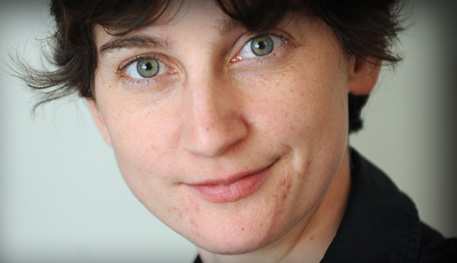 As news editor of the Cape Argus Joseph sees the real stories of Cape Town - the good, the bad and the ugly - land on her desk. Luckily her razorsharp wit (fellow students at Rhodes will remember her as an outstanding stand-up comic) helps her to withstand the weight of her work; a job she's so good at she won the 2010 1st for Women Insurance Women in the Media "Rising Star" award.
Believing in the enduring relevance of newspapers, she'll fight to keep them going and to work on them and will, undoubtedly, one day, join the ranks of her media heroes: her father Ray Joseph, Redi Thlabi and Ferial Haffajee. - Lu Larché
Siki Mgabadeli (1996) - Radio and Television Presenter
What is Siki Mgabadeli's favourite thing? Talking. That's why she feels she's got the "best job in the world".
The 31-year-old Rhodes graduate presents SAfm's Morning Talk with Siki every weekday morning. "As a nation, we are hungry for information and I think that's healthy - it certainly helps the debates I'm able to have on radio," she says.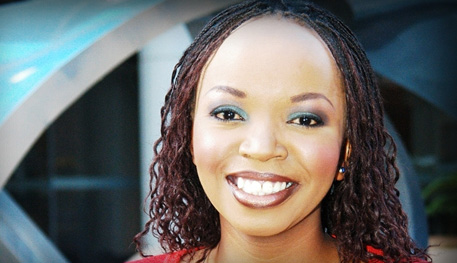 She also co-hosts Africa Inc - a show about black economic empowerment - on SABC 3. Her commitment to "removing the jargon" from economic news coverage won her Sanlam's financial journalist of the year award in 2006, and she hasn't looked back since.
Mgabadeli's love of media is in her blood. Her grandmother was a trailblazer, who wrote radio dramas in isiXhosa: one of the first women of her generation to do so. Mgabadeli needed that same spirit when she entered the world of financial journalism - especially when CEOs talked to her "like a two-year-old" during interviews. They don't do that now. - Sipho McDermott

POLITICS

Mbali Ntuli (2008) - Federal Chairperson: DA

This bubbly and well-spoken graduate of Rhodes University is a prime example of what Democratic Alliance (DA) leader Helen Zille calls "growing our own timber".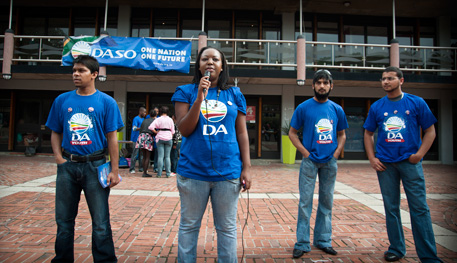 In 2008 Ntuli graduated from the DA's Young Leadership programme, which serves as a finishing school for the best and brightest the party can find. Two years later 23-year-old Ntuli was elected to the party's youth leadership - the second in charge to be exact.
It was an easy choice. As head girl of Wykeham Collegiate, a private school in Pietermaritzburg, Ntuli won accolades for public speaking and leadership and went on to win the local mock junior presidential election in 2004.
While studying politics, psychology and sociology Ntuli founded the DA Student Organisation in Grahamstown and, soon afterwards, became DA youth chairperson in KwaZulu-Natal. She is also a debating trainer for loveLife and was chosen as the Investec Young Women in Finance Graduate in 2009. - Mandy Rossouw

SCIENCE AND TECHNOLOGY

Rebecca Kahn (1997) - MA student in Digital Asset Management: Kings College London
History is written by the victors." But even these wise words from Winston Churchill might not be taken into the digital future. It depends on who's in charge.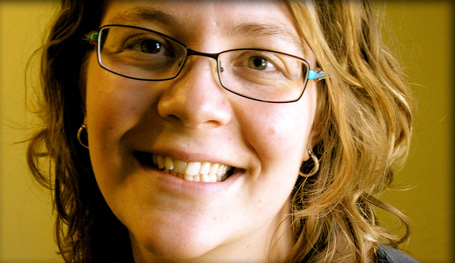 The question of who will take our culture into the digital age is the subject of 32-year old Rebecca Kahn's master's dissertation at King's College London. More specifically, she is looking at how national libraries in transitional societies like South Africa go about digitising their archives and how this will affect the national identity.
In Kahn's digital laboratory it's "the cultural version of the human genome project". Her current focus is on the past, but she is hyper-aware of what this information means to the digital future.
"Twitter didn't power the Egyptian revolution; it was a tool used by very smart people who understand how communities operate, how information flows and how to talk to each other."
Connecting people and information is also key to Kahn's work on the European Holocaust Research Infrastructure, a project that aims to create the first unified space in which researchers, teachers and policymakers can share their material on the Holocaust.
But it's not really the size or scope of the project that makes Kahn excited to be working in the digital space; it's the passion. Like the morning she observed a group of volunteers build Afrikaans Wikipedia or the work she does as a community manager for Peer 2 Peer University, a grassroots open-education project that leverages free educational materials to enable high-quality education in any subject, including cyberpunk literature and programming in Python.
If she can make information accessible to ordinary citizens, teachers and policymakers, she's happy. But what she really wants to do is make government take hold of South Africa's digital future, before big corporations like McDonald's own the rights to our history and culture. - Cat Pritchard
Zama Katamzi ( 2006) (MSc at Rhodes) - Researcher: Hermanus Magnetic Observatory (HMO)
Astro-scientist Zama Katamzi is star-struck. Her dream is to go into space, "not as a tourist, but to do experiments".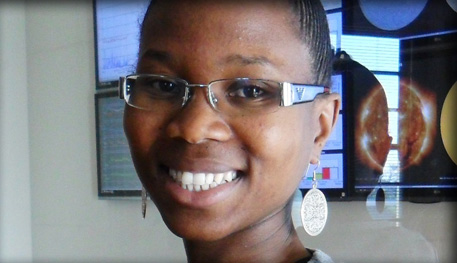 The 28-year-old researcher from Claremont, Durban, is based at the Hermanus Magnetic Observatory (HMO) in the Western Cape, which she describes as "a vibrant place of knowledge". The HMO is part of a worldwide network that monitors the Earth's magnetic field. Katamzi's research focuses on the ionosphere: a layer of the atmosphere that affects radio communications.
Katamzi completed her BSc in physics at the University of Cape Town before winning a scholarship that took her to Bath University in the UK. She'll obtain her doctorate in radio astronomy from Bath later this year.
"I am driven by challenges," she says. "Men should not feel they're entitled to certain disciplines. I love to prove that I can also do it!" Future plans? For Katamzi, the sky's the limit. - Ngoako Matsha
Neil Blakey-Milner (1997) - Application Operations Engineer: Facebook
If they made a South African version of Social Network 32-year-old Capetonian Neil Blakey-Milner could star in it.
The Rhodes graduate is currently working at Facebook's headquarters in California as an application operations engineer.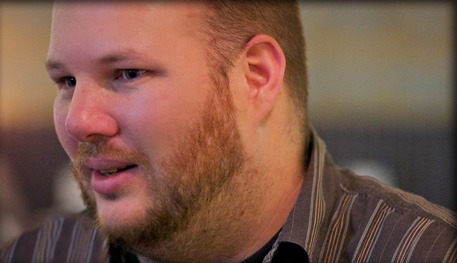 After obtaining his BSc in information science he worked for several start-up technology companies, including Yola, a websitebuilder and hosting service for small businesses. But working with Facebook, under his idol Mark Zuckerburg, might be his biggest achievement yet.
"I am soaking up a lot of Silicon Valley know-how in building teams and companies. I believe I can bring that back to South Africa," he says.
When he's not online he enjoys watching TV and is a Joss Whedon addict. "I've watched every episode of every TV series and movie he has been involved with. I don't know how I am going to wait until 2012 to see The Avengers," he says. - Aphiwe Deklerk
Sam Wilson (1998) - Digital Storyteller
If brevity truly is the soul of wit Sam Wilson, South Africa's first award-winning "mobilist", may just claim the crown as the wittiest Wombat (the character he assumes at animation studio Clockwork Zoo) in the land.
Cleverly condensing action-packed adventure into screen-sized bytes, Wilson's mobile fiction - including the bilingual Kontax series he wrote for the Shuttleworth Foundation's M4Lit literacy project - has turned tens of thousands of teens' cellphones into on-hand portals to a wildly alternative world.
With self-confessed attention deficit disorder and techno-junkie tendencies, Wilson is a gutsy digital fiction frontier explorer. Testing the limits of both technology and his imagination, he writes 140-character "genre stories" on Twitter, screams tweets atop mountains and streams it on YouTube, produces book trailers, writes computer games and is busy completing his first novel, Commedia, all of which fall outside his day job as a scriptwriter. But, as Wilson continues to prove, he's quite brilliant at fitting everything in. - Lu Larché

EDUCATION
Siphokazi Magadla (2004) - Lecturer: Rhodes University
When 24-year-old international relations specialist Siphokazi Magadla won a Fulbright Scholarship to complete her master's degree in the United States she certainly followed her motto: "Come in and just devastate!"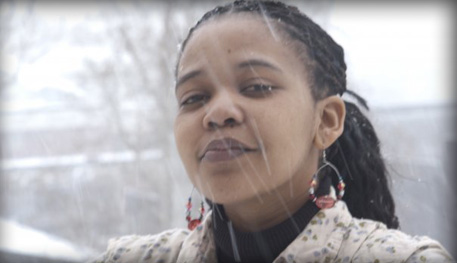 In 2009 the outspoken Magadla, who hails from Nqeleni near Mthatha, was elected vice-president of the Ohio University African Students Union, the second-largest student organisation on campus. She also won a graduate student award from the US's National Association of Black Political Scientists.
On her return to South Africa she worked as a research consultant for the Institute for Security Studies, where she focused on the role of women in conflict resolution. Now Magadla lectures at Rhodes University in African security and development and plans to embark on a PhD later this year.
"I grew up very shy, but I had to break out because I realised that if you don't speak up, things don't change," she says. - Ngoako Matsha
Vashna Jagarnath (2011) History Lecturer: Rhodes University

Thirty-two-year-old Vashna Jagarnath is a history buff. It's a fascination she first developed when she was young and one she intends to take into old age. During her early academic career she studied the history of Indian film in South Africa and the "social construction of race" in the coloured community of Sydenham, Durban, during apartheid. Last year she was awarded a prestigious Kresge Lectureship by her university for her focus on "subaltern or bottom-up history" - history that reflects the perspectives of ordinary people.
She is now studying the "intellectual development of Mahatma Gandhi while in South Africa" and draws on contemporary South Asian history because of its striking parallels with present-day South Africa.
Jagarnath is a member of Cliohres, an association of historians from European Union countries. Because of her interest in film, has contributed a chapter to an academic book on Indian films she has also adjudicated at the Durban International Festival in 2009. - Thabo Mohlala
____________________________________________________________________________________
Alumni In The News
Mahreen Chenia (2007)
Mahreen Chenia's interest in Journalism started at school when she hosted a Youth and legal televison show as well as did news reporting at Channel Islam International. It was this engagement with current affairs and news that inspired Mahreen to attend Rhodes school of Journalism and Media Studies where she qualified in 2009 with a BA in journalism (televison production and editing) and Sociology.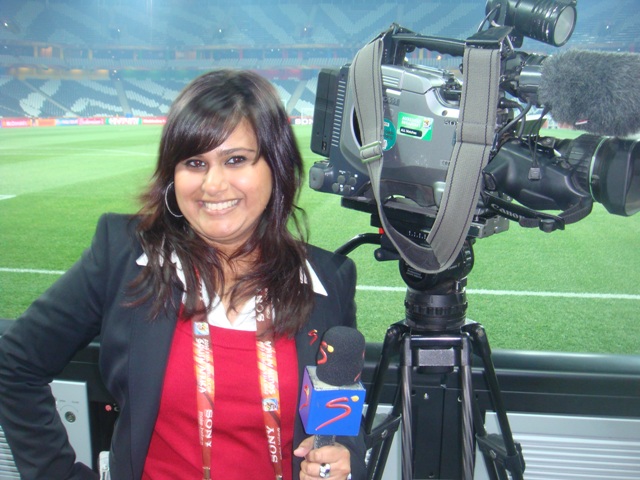 Mahreen jumped straight into the media industry, working for Supersport Blitz as a reporter and presenter. In a bumper football year, Mahreen was accredited as an official 2010 Fifa World Cup journalist, reporting for Supersport from Nelspruit – one of the host cities of the tournament. A few months later, she was also the officially-accredited journalist at the Caf African Women's Championship, hosted by South Africa.
In the current year she has covered stories in every sporting code. Interviewing many South african sports personalities like Natalie Du Toit (Olympic Gold Medalist), Victor Matfield (Springbok and Bulls Captain), Pitso Mosimane (Bafana Coach), Greame Smith (proteas test captain), Bongani Khumalo (Tottenham Spurs) and many others. She was also had the privilege to meet Jerome Valke (SG FIFA), Stylian Petrov (Aston Villa & Bulgarian Captain), Linford Christie (Olympic Gold Medalist) and Richard Hill (English Rugby flanker)
The Springboks Supports club is one of her new projects as she gets ready to rally support for the Mighty Springboks ahead of the Rugby World Cup.
Mahreen is the embodiment of enthusiasm when it comes to her work, and has enjoyed a number of accomplishments in a fledgling career that promises so much more in the future.
Tracy Hammond (2003)
Tracy Hammond attended Rhodes University from 2000 – 2003 where she achieved a BA Honours in Politics, Industrial Sociology and Human Resource Management. Upon leaving Rhodes she moved to Johannesburg where she entered the market research industry at the very bottom as a fieldworker.
From there she worked her way up to the position of Account Director of Social Research in 4 years and then left to start her own business. She now runs Angus Hammond Africa, an organisation specialising in Corporate Social Investment and African Research. The company has clients in South Africa, Cote D'Ivoire, DRC, Dubai, Ghana, Kenya, Nigeria, Tanzania and Zambia.
Development of this business had meant relocating to other African countries (Kenya and Ghana) where great opportunities to learn and travel were presented and taken advantage of! Best such experience was working with unemployed women in rural Kenya to start a sustainable and successful business – which was achieved in the still running and very profitable 'Tea Stop'.
Tracy is on the board of Directors for Crèche-on-Wheels and facilitated the design, product sourcing, sponsorship, packing and distribution of the first 10 mobile crèches in Hillbrow, South Africa.
She is also a fund-raiser and project administrator at The Nkanyezi Stimulation Centre for children with multiple disabilities in Orlando West Soweto. Her involvement has facilitated a massive improvement in facility infrastructure as well as assisting in sourcing monthly running costs.
She is a regular writer for Africa The Good News.
Source: http://www.ru.ac.za/studentzone
2007 Rhodents Graduated As Fellows of the Allan Gray Orbis Foundation
During the first weekend of April six Rhodes University alumni graduated as Fellows of the prestigious Allan Gray Orbis Foundation. Tsheki Kolobe, Lwandle Gaga, Nabila Mulla, Sipho Khumalo, Yasmin Sitoto and Blaise Dobson were on hand at a gala event in Cape Town to accept their Fellowship awards.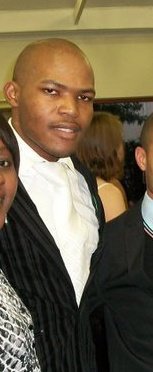 Sipho Khumalo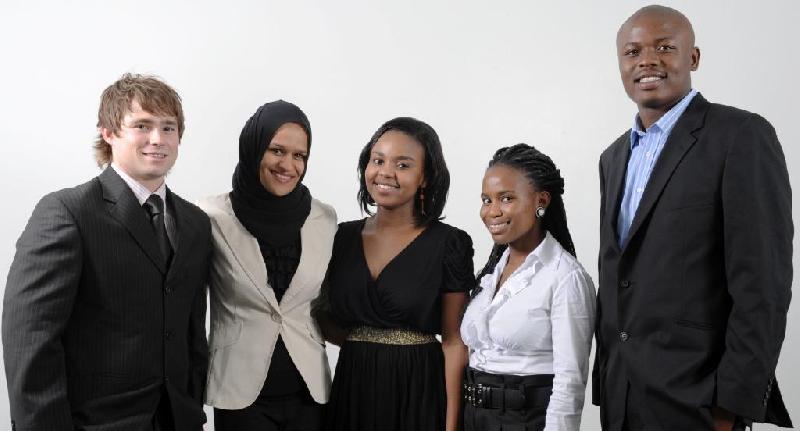 Mr Allan Gray, a Rhodes University alumnus himself, was on hand to congratulate the Fellows on their achievements and wished them well on their future endeavors.
Tsheki Kolobe and Lwandle Gaga are continuing their studies with Tsheki reading towards his Masters in Economics at the University of Cape Town and Lwandle embarking on her LLB at Rhodes University. Meanwhile, Nabila Mulla and Sipho Khumalo are based in Port Elizabeth working at Absa Business Bank and Deloitte respectively. Yasmin Sitoto and Blaise Dobson have now relocated to Cape Town. Blaise has taken up an internship at the Allan Gray Orbis Foundation as Fellow-in-Residence while Yasmin is working at Nedgroup Investments.

The Allan Gray Orbis Foundation is a non-profit organisation that was established in 2005 as an education and development catalyst to assist a generation of high growth entrepreneurial change agents to bring about job creation in Southern Africa.
The Foundation focuses on educational and experiential methods to harness the potential of bright young minds. Through its highly researched learning programmes, it seeks to equip talented young individuals with the skills, attitudes and motivation to become successful high growth entrepreneurial leaders
Submitted by Blaise Dobson
Taz Mukorombindo (1997) - A helping hand in Christchurch.

A magnitude 6.3 earthquake struck near Christchurch on February 22, causing extensive damage to the city and leaving many people in need of assistance.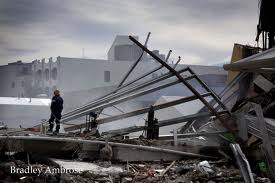 Road Damage Avonside
Old Rhodian Tazvitya Mukorombindo (1997) has taken time out from his work at Christchurch Polytechnic, where he works as the migrant student refugee advisor, to be out in the community volunteering both for his local church and for the local MPs office. For the past two weeks, they have been involved in door to door visits in some of the most affected areas of Dallington and Avonside in Christchurch, talking to people, ensuring that they are safe, giving them information on where they can receive help, and also offering and handing out food parcels and water. Tazvitya has also accommodated people who have been displaced at his home and helping others who need to find new accommodation.
Tazvitya's aim is to organize community forums for the ethnic and mainly immigrant based small business that have been affected where in most cases the owners have lost their buildings in the earthquake. He will organize a meeting via his not for profit business association - Canterbury Business Association, alongside the MP for Christchurch Central, Nicky Wagner and also other business associations such as the Chinese Business Association and see how they can best support affected business people. The goal is to look at business recovery packages and see how government can support this, working in tandem with the community.
Submitted: March 2011
Marita van Rooyen (2006)
Venture's Marita receives highest journalism award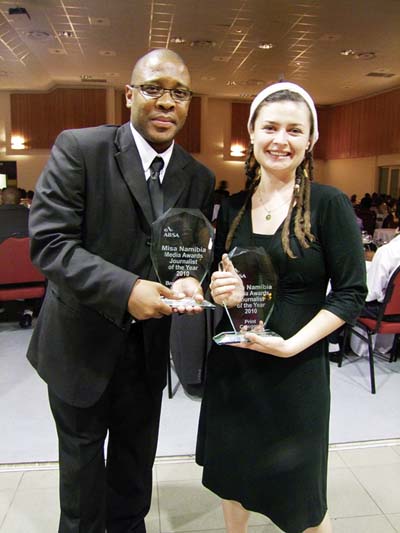 Marita van Rooyen of Venture Publications received the Journalist of the Year award, two first prizes and a third prize for print media, at the Media Institute of Southern Africa (MISA) Namibia's annual awards ceremony in Windhoek in October 2010.
She was awarded a first place in the category Environmental and Tourism for Bitten by the tourism bug, an article about young people inspired by their jobs in tourism published in Travel News Namibia. She also won first place in the sports-writing category for Hot, hard and awesome, an article on adventure running published in Travel News Namibia; and third place in feature writing for Images of an ancient wonderland, an article on Skeleton Coast Safaris published in the Air Namibia in-flight magazine, Flamingo.
Joel Kaapanda, Minister of Information and Communication Technology, said in his address at the event, that the MISA Namibia Media Awards acknowledged excellence in journalism. The awards served as a benchmark against which journalists could compare the professionalism of their work. "The media awards recognise, encourage and honour outstanding achievement," he said.
The MISA Awards were established in 2003 to provide a platform for showcasing Namibian journalism.
Andrew Chin (1987) Participates in the Patagonia Extreme Cold Swim Challenge.

Extreme Ice Swimmer, Andrew Chin, left Cape Town on 11 February with four other South Africans, Ram Barkai, Toks Viviers, Kieron Palframan and Ryan Stramrood and successfully completed the Patagonia Extreme Cold Swim Challenge. This consisted of three of the world's toughest cold water swims.
On 15 February they succeeded in swimming 4km across the Strait of Magellan in Chile in wind gusts of around 60km/hour and in rough and cold water.
Then, on 19 February, surrounded by snow-capped mountains, they completed a 3.2km double crossing of the Beagle Channel, starting near Puerto Williams in remote southern Chile, swimming across to Punta McKinley on the Argentinean coast, and swimming back to Chile.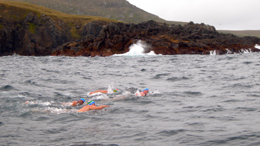 On the last swim, they became the first in the world to swim around Cape Horn, the southern-most tip of South America, notorious for its treacherous and icy ocean. They will spend the next few days making their way to Buenos Aires, Argentina, where they will mark their achievements at a small function at the South African Embassy.
Patagonian Cold Swim Challenge
Source: Leap Communications
Patagonian Cold Swim Challenge_Doc29Nov.pdf
Thomasin Dewhurst (1991)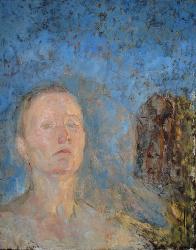 Thomasin Dewhurst is a respected artist who moved to the USA in 2000. She has been invited to exhibit her work in a solo exhibition entitled The Emergent Body: Paintings and Drawings at the Manifest Gallery in Cincinnati, Ohio. The exhibition ran in January and tied in with the Manifest Gallery's exploration of the human figure, including the nude in contemporary art.
Dewhurst works both as an artist and an art instructor in the Bay Area of the US. As a teacher of both children and adults, she was recently officially recognised by the district's School Board for 'outstanding enrichment to the arts and music education of elementary students.' As an illustration of her versatility, Dewhurst will, at the same time as the Manifest exhibition, have new drawing work showing at the Fontbonne University Fine Art Gallery in St. Louis, Missouri.
Picture source: Manifest Gallery - Full Story
Dr Sandile Malinga (1991)

Dr Sandile Malinga has been appointed as the CEO of the newly launched South African National Space Agency (SANSA). Dr Malinga, who hails originally from Soweto, did his first degree at the University of Swaziland and then enrolled for the two-year BSc Honours programme in Physics & Electronics at Rhodes in 1991. He went on to an MSc in 1995 and a PhD in 2001 focusing on meteor physics, with the distinction of being the first black South African to obtain a PhD in space science. He also commenced his working life at Rhodes, taking up a position as a Temporary Lecturer and assisting with lab work and tutorials.
Fellow researchers remember him as a motivated and excellent student, and expected him to do great things.
Dr Malinga finds himself heading up an extremely important growth initiative for the country. The establishment of the South African National Space Agency and the development of an industrial base for space-related infrastructure is part of the government's Industrial Policy Action Plan (IPAP), which will focus on key areas to boost the country's financial capacity and which will create up to 2.4 million jobs by 2020.
Prof Jonas of the Physics and Electronics Department describes Dr Malinga as "a fantastic ambassador for Rhodes" and says he looks forward to ongoing interaction with him in the future.
Photo courtesy of Financial Mail
Full Article: http://www.defenceweb.co.za/index.php?option=com_content&view=article&id=13481:minister-pandor-welcomes-the-appointment-of-dr-sandile-malinga-as-south-african-national-space-agency-ceo&catid=90:science-a-technology&Itemid=204
Tony Granger (1970)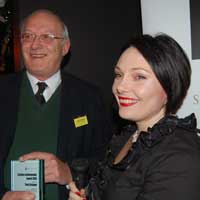 Shropshire IFA and leading author of financial planning books, Tony Granger, who lives in Shrewsbury, has been awarded a lifetime achievement award at a ceremony in London recently. Tony was born in South Africa but has lived in Shropshire for over 25 years, and still maintains business links with South Africa. He is the author of 14 best selling books on financial planning, including pensions, investments, inheritance tax, school and university fees funding, business wealth creation, business protection and succession planning and others.
2010 winners at SA Business Awards
Four South African businesspeople walked away with top prizes at the inaugural SA Business Awards prizegiving ceremony in London
editor@thesouthafrican.com Rebecca Davis
Trimega Laboratories CEO Avi Lasarow emerged as the big winner, bagging himself the coveted title of Business Leader of the Year. The winners in the categories of Entrepreneur of the Year and Innovator of the Year respectively were Peter Bauer, CEO of Mimecast and Carmel Suthons, Director of North/South PR. A Lifetime Achievement Award went to independent financial advisor Tony Granger.

Independent financial advisor and author Tony Granger was the recipient of the Lifetime Achievement Award. "The key contributing factor to my success is the ability to reduce complicated issues to make them more easily understood by the consumer," he said of his success.
Jodie Davies-Coleman (2003) and Prof Mike Davies-Coleman (1977)
Father and daughter team up on Sea Slugs! Sea Slugs
Mark Venning (1982)
Graduated with a B Com in 1986 and now lives in Chile with his wife, Carolina and their two children, Robert (14) and Victoria (12) where he is the GM of Murray and Roberts Cementation for Latin America. Mark sent us insight into the Chile mine rescue.
The incredible Chilean miners rescue was pretty much a South African affair in many respects.
When news of the disaster came out Anglo American immediately offered to send a reverse circulation exploration drilling machine owned by a related company of Murray and Roberts/Cementation (Terra services) to the site. The drill had been working at the nearby "Mantoverde" copper mine, owned by Anglo and Anglo paid for the drilling. It was that drill rig that miraculously discovered the miners 700m underground. The famous first images of the miners were taken by a camera which was lowered down this hole and it was later used to lower food and supplies to the miners. This kept them alive for 3 months underground.

At the same time a M&R Cementation controlled company called Terracem was mobilizing a huge "raise boring" machine to drill a hole big enough to rescue the miners. This was called "Plan A". The machine was a "Strata 950" owned by a Murray & Roberts subsidiary, Cementation Canada. This machine is "slow but sure" and did not get to the miners as the "Plan B" machine got to them first.

The "Plan B" raise boring machine which eventually drilled the hole that rescued the miners was working at a mine jointly controlled by Anglo American and Xstrata called Collahuasi at the time of the accident and they sent the drill rig to the site. It performed the remarkable job of reaching the miners with a hole large enough for their extraction.

South African companies coordinated by M&R assisted in the design of the capsule which extracted the miners and Boart Longyear, of South African origin, assisted in the drilling.

All in all, it was a team effort with various critical spare parts for the successful "Plan B" drill rig provided by Murray & Roberts. We are delighted that this remarkable rescue was performed without a single injury and we are proud of the role that Cementation, Murray and Roberts, Anglo American and Boart Longyear played in it.
There were of course many Chilean companies involved and the Chilean government really did an excellent job of coordinating (and paying for) the entire rescue.
David Lipschitz (1986)
After two and a half years of struggling in the South African Renewable Energy market, David has completed his first "off the grid" Power Station installation.

Listen to an interview with David on YouTube
Top Woman of the Year in Business 2009/2010 and Top Young Woman Entrepreneur by Top woman in Business and Government.
Johanna Mukoki was awarded the Top Woman of the Year in Business 2009/2010 and Top Young Woman Entrepreneur by Top Woman in Business and Government.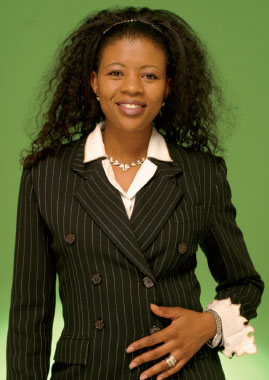 The annual Top Women Awards (TWA) is the networking event of the year at which Top South African companies and Successful business individuals who contribute every day of the year to the empowerment of women are celebrated.
The Butcher Brothers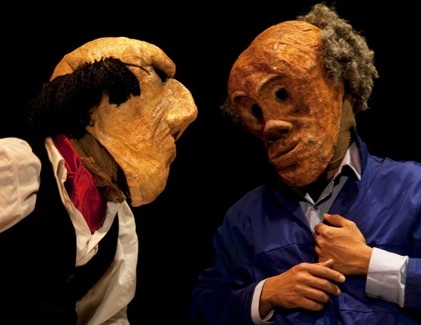 Golden Ovation Award Winner, The Butcher Brothers, directed by Sylvaine Strike is playing at The Market Theatre to rave reviews. Set in a tiny butchery somewhere in South Africa's past, told in mask and mime, it has a cast of four Old Rhodians, Jaques De Silva (2004), Wesley Deintje (2003), Mongi Mthombeni (1999) and Daniel Buckland (1999). The story follows a retired ballroom dancer, (Mongi Mthombeni) burdened by tragedy and unable to move a few steps past the bottle and his old, loyal worker Boy (Jacques da Silva), who really is the engine that keeps the butchery ticking over. Between them a comfortable routine has developed, with the gnarly masked Boy propping up the severe-faced dancer, epitomised by their daily routine of preparing the meat, which has become something of a knife-gnashing dance set to tango. Their routine is shattered with the arrival of a baby and the strange rather dark route their lives take. The interactions between the characters and then the baby are charming and seem to be what brings out their emotions best and it is these emotions that grab your attention and keep them as the play disappears along its murderous lanes. Emotions? One asks when there are no words or facial expressions to convey such emotions, well that's the beauty of masked mime, through their bodies, and the actors give to their large unmoving, unchanging heads the most incredible array of feeling. It is a strangely beautiful story that stays with one long after the masks are removed. and bows taken.
Published: Wed, 8th Sep 2010
Source: Citizen, written by Annette Bayne
RHODIANS INVOLVED IN SA SOLAR CHALLENGE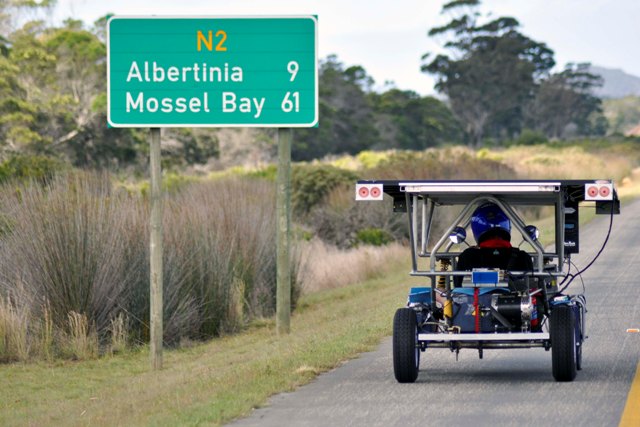 SA Solar Challenge is underway - with four Old Rhodians involved - Race Director, Winstone Jordaan (1986), Comms and Media Chief, Jonathon Rees (1987) ( Proof Communication Africa), Social Media guru, Philip van Zyl (1987) and Official Photographer, Nikki Brand (2006). A fifth Old Rhodian, Anzet du Plessis (2006), joined the team in Bloemfontein. (Read her story below)

The South African Solar Challenge is an epic, two-week race in solar-powered cars through the length and breadth of South Africa. Teams from around the world build their own cars and design their own solar-powered engineering systems.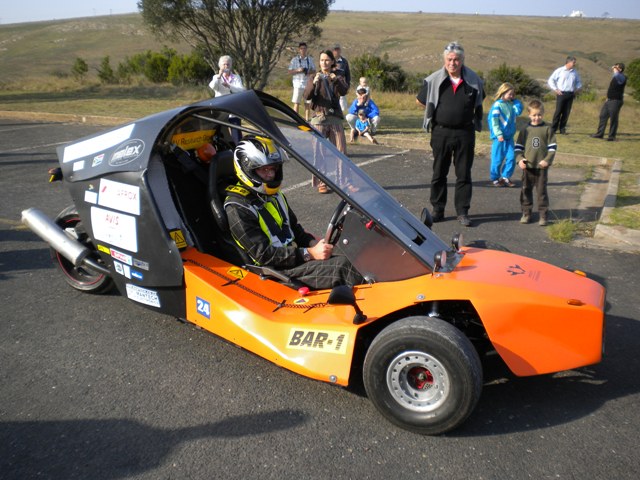 They then race those same machines through the most demanding terrain that solar cars have ever seen (around our beautiful country). The primary objective of the event is to promote Science and Technology in general and renewable energy and clean mobility in particular. The challenge sees a collaboration between scholars, students, private individuals and various industry and government partners, to work together to have a safe, technology rich event.
A fifth Old Rhodian, Anzet du Plessis (2006), was asked by a newspaper in Bloemfontein to do a story about the SA Solar Challenge passing through Bloemfontein. Her Old Rhodian enthusiasm and efficiency led to her being invited to join the race and within ten minutes of the invitation her arrangements were made and she was in the Tokai team combi! Read Anzet's story

Source: http://www.solarchallenge.org.za/
New director-general of agriculture appointed
Langa Zita (1986) has been an African National Congress (ANC) MP for about 10 years and while in Parliament he was chairman of the environment and tourism committee. He has now been appointed Director-General in the Department of Agriculture, Forestry and Fisheries.
One of his priorities of the department would be to assist the more than 500000 small-hold farmers in the country to become commercially successful.

Source: Business Day, Wyndham Hartley, 7 September 2010
Lisa Macleod appointed managing editor of the Financial Times in London
Juggling an annual budget of $54-million and managing a network of hundreds of staff in more than 25 countries is all in a day's work for Old Rhodian Lisa Macleod (1991).

Lisa Macleod
Rhodes alumni involved in the Soccer World Cup
The 2010 Soccer World Cup is over and the world has acknowledged that the tournament was a resounding success. It all seemed to run so smoothly that it is easy to forget the vast amount of organisation that went into making it the triumph it was.
Rich Mkhondo, Chief Communications Officer of the 2010 FIFA World Cup Organising Committee, is an alumni, but he wasn't the only Rhodian involved. Four alumni played a role in the Content Team of the Communications Department. They are Marisa Berndsen (Rodrigues), Karen Johnston (Steward), Francois Rank and Duncan Alfers.
The team was responsible for developing the strategic communications plan for the Organising Committee and managing the production and dissemination of all content for the organisation. This included online content, video crews, publications, speech/column writing for spokespeople, newsletters, fact sheets and crisis communications.
Berndsen, a BJourn graduate, left Rhodes in 2001. Her journalism training aside, the fact that she played for the Rhodes Women's Soccer Team gave her some necessary football know-how! After graduating, Berndsen joined Creamer Media as a features writer before heading for London, where she worked as a financial journalist. She returned to a role as Deputy Editor of 'Business in Africa' magazine, moving to be Publications Editor at 'South Africa – The Good News'.
In 2008 Berndsen joined the Organising Committee as Publications Coordinator and went on to head up the Content Team. She is expecting her first child in November and is looking forward to setting up her own business.
Rank graduated from Rhodes in 2001 with a BJourn and a PDEM. He started his career at the Weekend Post and the Herald in Port Elizabeth, later moving to Johannesburg as online news editor for the Sowetan and, following that, as a senior reporter for the Sunday Times. Of his time working for FIFA, Rank says it was an honour to be a part of it all. Watching the world's media change their perspective on South Africa was, for him, one of the most rewarding aspects of the job.
Originally from Johannesburg, Johnston graduated with a BA in Journalism and Politics in 2000. Her memories of her time here are many and varied and, as she explains, there is a lifelong legacy of shared experience that each Rhodent carries with them. "It's probably one of the reasons our little team worked so well under pressure," she says.
After travelling overseas, Johnston took on the role of writer and photographer on a yacht circumnavigating Africa as part of an environmental awareness campaign. Stints in the banking and non-profit sectors followed, but when the opportunity came along to work with the Organising Committee, she jumped at the chance. Johnston and her husband are taking some time off to travel now that the tournament is over.
Duncan Alfers left Rhodes with a BJourn in 2005, and formed a company with two of his fellow graduates, aiming to get involved with media for the World Cup. When that did not work out, he joined Intelligence Magazine, working in online media, and from here he moved to FIFA, thus fulfilling his original goal.
The last word goes to Bernsden: "Although I am sad that it is all over, it has given me such confidence in what this country and its people can achieve and has inspired me to continue to work towards improving it."
First for Women Rising Star Award winner
The 1st for Women Insurance Women in The Media Awards 2010 acknowledge the up-and-coming talent in the media and industry legends. Natasha Joseph, the news editor from The Cape Argus and a Rhodes 2003 graduate, won this year's Rising Star Award.
Joseph was selected from a pool of quality nominations. "Each year our judging panel finds it particularly exciting to see the new crop of up-and-comers making a difference in the industry," says Gordon. "It appears that there are more and more women entering the sector and being given opportunities to move up the ladder. Against all nominations though, one name stood head and shoulders above the rest, Joseph, the news-editor from The Cape Argus".
Joseph has worked in newsrooms since she was 10 years old, "I grew up watching my father working in newsrooms around the country, and he let me tag along sometimes," says Joseph. She graduated from Rhodes University with a Bachelor of Journalism in 2003 and spent some time working as a freelance journalist before joining Rhodes University's Communications and Development Division in 2005.
Natasha has been published in the Cape Times, Seventeen, Stage, The Big Issue (Cape Town), Femina and the Laugh it Off Annual. She is the daughter of newspaperman Ray Joseph.
In the past, the winner of the Rising Star Award has been a young woman to watch. Joseph joins peers including Redi Direko, presenter for Talk Radio 702 (2008), Siki Mgabadeli, then presenter on CNBC (2007), Tembisa Gebeda, then presenter on SABC (2006) and Sbu Mpungose, then editor of Bona magazine (2009).
For the full article click here
Function to honour women who make real difference
To mark Women's Month, influential women in business and government in the Eastern Cape will be honoured at a function to be held on Wednesday, August 4, at the Radisson Blu Hotel in Summerstrand.
One of the three winners to go to the final event being held in Johannesburg is Grahamstown based welfare and community development activist Diana Hornby (1980), who works at the Angus Gillis Foundation. Her accolade was won in the welfare and related community project sector. The Foundation works with extremely poor people in rural areas, with a focus on empowerment and self-directed development.
Source: The Herald, 28 July 2010 - Gillian McAinsh
Innovative Individuals: Lauren Clifford-Holmes (2004)
Lauren Clifford-Holmes (2004), multimedia editor of South Africa's Mail & Guardian Online has been acknowledged as this week's "Innovative Individual", in honour of her tireless efforts to introduce and promote multimedia storytelling in South Africa, by Innovative Interactivity (II)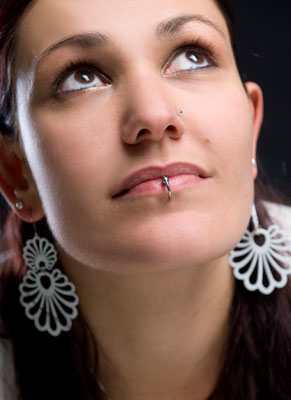 Lauren Clifford-Holmes
Full Story
22 July By Tracy Boyer
Speedo Ice Swim
Andrew Chin (1987), Craig Parkins (1987), and Patrick Doonan (1988) participated in the Speedo Ice Swim Africa in Fraserburg, near Sutherland – the coldest town in SA - in the Northern Cape. The swim marked the launch of the International Ice Swimming Association (IISA) and was also aligned with the World Cup's 1Goal campaign and celebrated Nelson Mandela's 92nd birthday.
In what is believed to have been the most extreme conditions ever swum in Africa, with the temperature in the icy dam being 4C, Craig (who was also the event organiser) and Patrick completed the 600m Endurance Swim while Andrew completed the one mile to become one of the first members of the IISA which requires a minimum of a mile swim in water sub 5C with no swimming aids and wearing only a pair of goggles, a Speedo costume and a cap!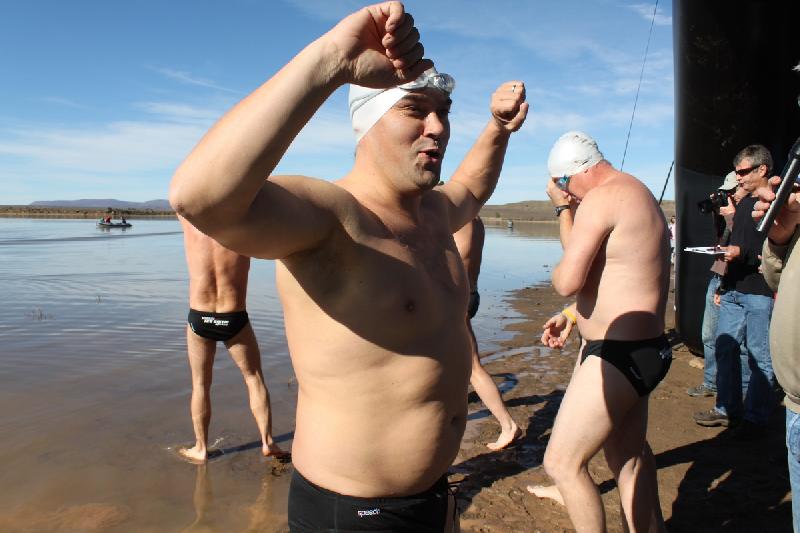 Patrick Parkins

Craig Doonan

Andrew Chin
Head of Speedo SA, Stuart Hopwood said the event was the first of its kind in the world and proved that committed athletes could push the boundaries through careful preparation and by applying their minds.
Source: http://www.leapcommunications.co.za/
________________________________________________________________________________________________
Edinburgh International Marketing Festival – the first of its kind
Rhodes University has always been proud to showcase its alumni and their many successes all over the world. This year Old Rhodians Tom Holmes (1977) and William Burdett-Coutts (1974) are in the process of launching the Edinburgh International Marketing Festival (EIMF) - the first of its kind worldwide.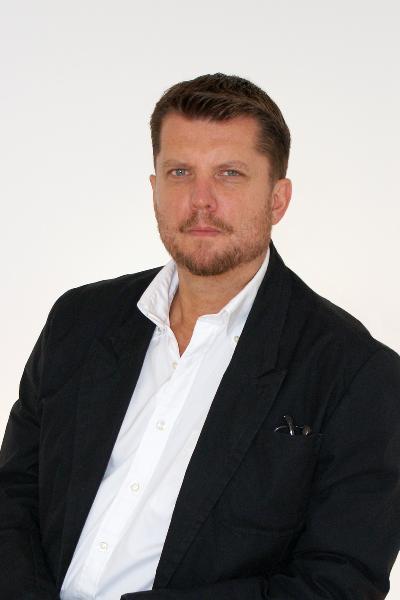 Tom Holmes
The Festival, taking place from 23 to 28 August 2010, aims to promote the role and impact of marketing within our everyday life, throughout society. It also aims to examine what happens when 'creativity meets commerce' and how this creativity is the powerhouse behind transforming many of the ways customers, stakeholders and society in general are engaged.
Tom Holmes is the Director of The Edinburgh International Marketing Festival (EIMF) and Founder & Chairman of creativebrief. His website www.creativebrief.com connects buyers and sellers of marketing services by applying the latest and best digital technology, industry knowledge and research expertise. An extensive database provides a unique search and selection service for clients looking to find the most effective creative, marketing and media services to match their individual communication requirements.
Prior to creativebrief Holmes spent over 20 years working with some of the world's leading agencies and brands, including time spent as account manager at WCRS and Saatchi & Saatchi, board director of The Lowe Group and executive vice president of Grey Worldwide.
The Festival's programme has been uniquely designed by The Marketing Society, creativebrief and The Assembly to demonstrate how marketing permeates and fashions a lot of what we do in our society and how this influence to and from society is ever more prescient as technology, attitude and behaviours change and advance.
William Burdett-Coutts established the Assembly Rooms as the most prestigious venue at the Edinburgh Festival Fringe where most of the major names in entertainment and television have appeared over the past 30 years. He is also artistic director of Riverside Studios, a multi-complex arts centre in London which comprises a major broadcast TV facility, live performance studios, a cinema and gallery space.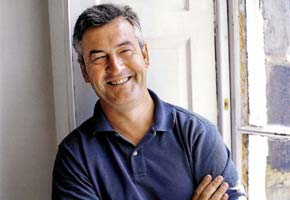 William Burdett-Coutts
For more detailed information, visit www.eimfest.com
Submitted by: Harriet Knight
Updated Article in The Independent - 19 August 2010 by Ian Burrell
____________________________________________________________________________________
Interview with President Barack Obama
Sherwin Bryce-Pease (1997)
July 13, 2010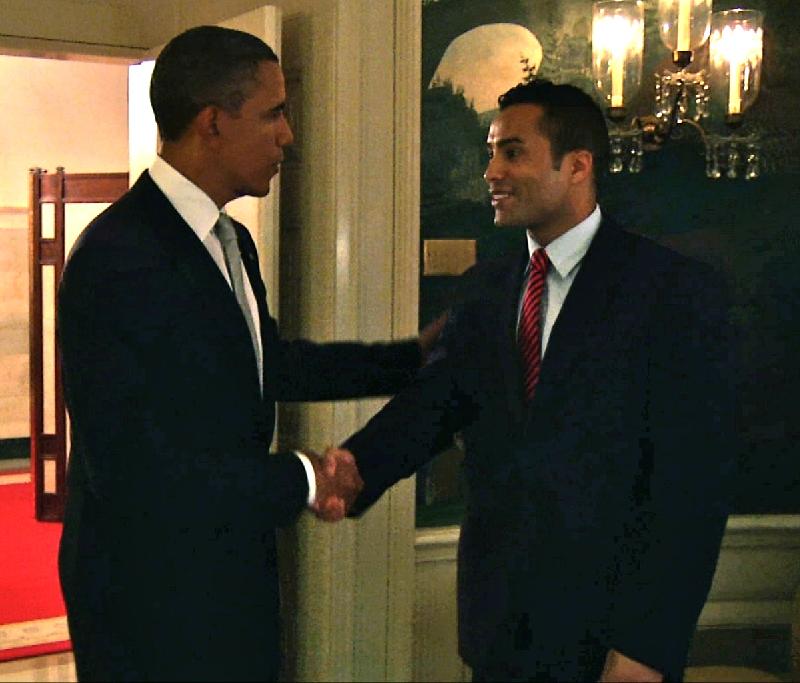 Sherwin met President Obama at the White House and conducted one of the most prestigious interviews of his career. The interview shed light on Obama's views on Africa and included discussions about the tragic bomb blasts that killed 74 people in Uganda's capital, the World Cup in South Africa and Nelson Mandela's 92nd Birthday. Sherwin has been the SABC News correspondent in the USA for two years - since August 2008, based in New York city and incidentally, his very first assignment was covering the convention where Senator Obama was officially nominated as the Democratic Presidential Candidate in Denver Colorado.
Interview Transcript
Submitted: 13th July 2010
_____________________________________________________________________________________
22 OLD RHODIANS IN THE TOP 200 YOUNG SOUTH AFRICANS
The Mail and Guardian published their annual survey of Young South Africans you have to take to lunch. These are young people who will shape our country in the decades to come, in the sporting arena, in public life and in business. Out of the 200 chosen 22 were Old Rhodians which makes Rhodes very proud.
The choices in the edition suggest that South Africa is a country brimming with talent. These are world-class young people who have blazed a trail locally and abroad.
ARTS & CULTURE
Daniel Buckland (1999)

Daniel Buckland, son of the South African theatre legend Andrew Buckland, could have doomed himself to a life of comparison by choosing the same field as his father. But since graduating from Rhodes university with a first-class honours degree, he has shown that he has all the passion, talent and innovation to survive being measured against his famous parent.
After graduating he spent a year working for ubom!
Eastern Cape Drama Company, for whom he co-devised Plunge in 2003. In 2004 he performed in the Mouthpeace Theatre Company's Fuse, a show devised by his father, which toured extensively, played a season at the Edinburgh Festival and was nominated for the stage award for best ensemble; the play won a Naledi award for best cutting-edge production and Buckland was nominated for the best newcomer award. In 2005 he performed in the Fortune Cookie Theatre Company's The Travellers, directed by Sylvaine Strike, which also won a Naledi Award for best cutting-edge production and played at the Adelaide Fringe in Australia.
His career has included a role in the 2008 South African film Jerusalema and, together with his father, he spent a year in Las Vegas, where he played the lead in LOVE, a production by the renowned Cirque Du Soleil, which he considers to be one of the highlights of his career so far.
He formed the Dark Laugh Theatre Company, for whom he produced and directed The Butcher Brothers this year and recently played Hally in Athol Fugard's Master Harold … and the Boys. Wherever his career takes him, Buckland has proved that following in your father's footsteps does not have to mean living in his shadow. -- Lisa van Wyk
Lunch spot: Picobella, Melville, Johannesburg
Lindi Matshikiza (2001)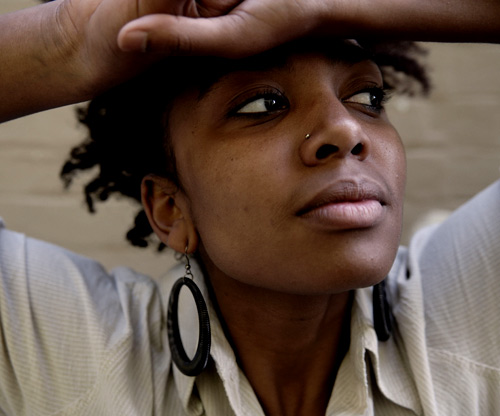 Actress
She's young, talented and beautiful, so why isn't Lindi Matshikiza slapping someone on a soapie already?
It's a question this award-wining actress and rightful heir to the Matshikiza theatre throne gets asked a lot.
The truth is that, right now, she wants you to laugh at her solo stage antics in Bafana Republic, agonise over her conflicts in Closer and even question herco-direction of The Unspeakable Story.
It's this sheer commitment to developing her craft that ensures Matshikiza's name tops the most competitive of bills and that she gets nominated for
Naledis year after year. Right now, the world is her stage, which means tackling every challenging role, audience and director with the hunger of a young Rhodes drama graduate and the dedication of a passionate professional. But if Hollywood calls, don't be surprised if she answers it, even if the love of theatre runs deep in her veins. -- Cat Pritchard
Lunch spot: Kebab braai stand, Cyrildene, Johannesburg
BUSINESS & LAW
Nick Ferreira (1999)

Research Clerk, Constitutional Court
How do you reconcile a government's obligation to uphold its citizens' basic human rights with the limitations imposed by time, cost and capacity? It's a question that has troubled Nick Ferreira and to which he has dedicated the better part of a decade, studying through the prism of philosophy at Oxford University.
But there's absolutely no doubt in his mind: questions of feasibility are a simplistic way to undermine communities' fights to access their basic rights. Now a clerk for Justice Edwin Cameron at the Constitutional Court, Ferreira is on the cusp of becoming an advocate at the Johannesburg Bar, where he plans to use the power of litigation in favour of greater equality and social rights.
Ferreira, who realised relatively late in his career that he wanted to be a lawyer, studied simultaneously for his DPhil at Oxford and his LLB at Unisa to catch up -- a superhuman feat by any standards. --Lionel Faul
Lunch spot: Trieste Café, Greenside, Johannesburg
Rob Burrell (1997)

Managing Director: mukuru.com
Rob Burrell is a serial entrepreneur of the Richard Branson kind. At 31 he has already tried, unsuccessfully, to shoot an independent film and launch an international calling card to get around restrictions in Zimbabwe, his homeland.
A diehard innovator with a desire to help his fellow Africans rise above their restrictive environments, Burrell set up Mukuru.com, an online platform that enables Zimbabweans, and other dispersed nationals, to transfer money back home.
In six months Mukuru.com grew its customer base from 300 to 10 000 and later picked up a swanky innovation award. The idea may have started in London, where he spent six years building a following for his band, Mann Friday, but its heart is firmly rooted in Africa.
So what's next? MukuruMusic -- a socially conscious platform that will enable grassroots musicians to sell their music and collect royalties online. -- Cat Pritchard
Lunch spot: Bombay Bicycle Club, Cape Town
Tembeka Ngcukaitobi (2000)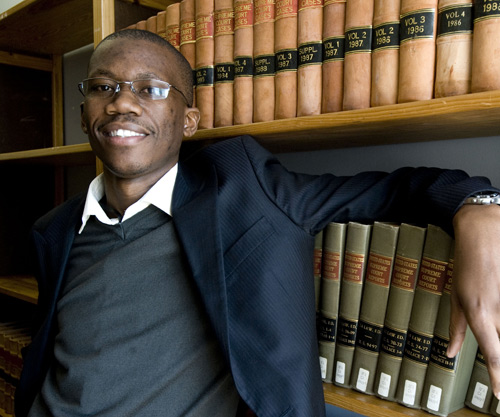 Director: Constitutional litigation Unit, Legal Resources Centre
Tembeka Ngcukaitobi was the most junior member of the Legal Resources Centre (LRC) in Grahamstown when the groundbreaking social grants class action suit, Ngxuza v MEC for Welfare, went all the way to the Supreme Court of Appeal, and the LRC won.
As the only isiXhosa-speaking lawyer in them office Ngcukaitobi criss-crossed the former Transkei, taking statements and explaining the case's implications to the people involved. Now he directs the LRC's constitutional litigation efforts from Johannesburg, having spent a year as clerk to former Chief Justice Arthur Chaskalson and seven years in interest litigation with Bowman Gilfillan.
Ngcukaitobi also serves on the South African Law Reform Commission, which advises Parliament and the executive on the constitutionality of laws from both the pre- and post-apartheid eras.
"I am dedicating the skills at my disposal to resolving the structural inequalities in our society, be it as a lawyer, an SC [senior counsel], a policymaker, or a judge," he says. --Lionel Faull
Lunch spot: Mastrantonio, Illovo, Johannesburg
CIVIL SOCIETY
Eusebius McKaiser (1997)
Political and Social Analyst
Eusebius McKaiser could variously be described as a public intellectual, an analyst, a commentator or a moral philosopher. But labels don't concern him.
"What matters to me is getting to grips with the social and political topics that matter, in ways that make people sit up and take notice," he says.
McKaiser writes a Friday column for Business Day, and presents a weekly late-night politics and morality show on Talk Radio 702. He's also working on his first book, "an autobiographical account of what it was like for a black kid to belong to the first generation of coconuts to attend a former Model C school" . In the future, he plans to present a hard-hitting TV interview programme, modeled on the BBC's HARDtalk, and then to enter party politics.
"Far too few academics -- and especially philosophers -- do enough to make themselves relevant." We're betting that's one thing McKaiser won't ever be accused of. -- Lionel Faull
Lunch spot: Wang Thai, Sandton
Ishtar Lakhani (2003)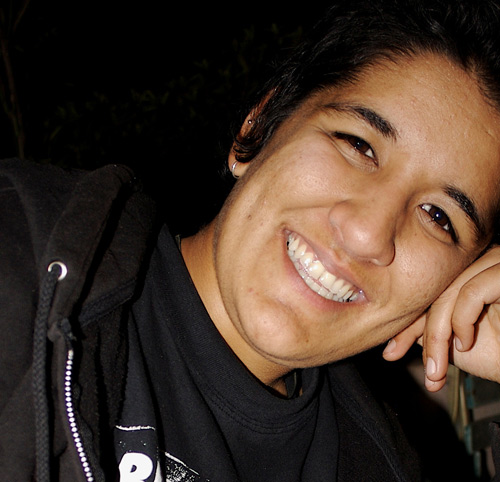 National Coordinator: One in Nine Campaign
The One in Nine Campaign is an unapologetically feminist collective of organisations and individuals working for social justice for women.
Ishtar Lakhani, the group's national co ordinator, is responsible for mobilising direct action around particular cases of sexual violence, as well as organising programmes that serve to engage women activists in getting their word out in the media. She has ensured that important cases such as the Buyisiwe gang-rape case were well supported and reported, both outside the court and in the media.
Her upbringing makes her ideally suited to coordinate the innovative visual public campaigns that have become the trademark of the One in Nine Campaign.
Lakhani was weaned on activism and the arts. Her mother is a gender activist with a fine arts degree, her father ran the Communikon Theatre, which showcased protest theatre.
"I am a part of a collective struggle against patriarchy and fighting for a world where women have autonomy because I feel it is morally right," she says. -- Lionel Faull
Lunch spot: Jasmyn's, Richmond, Johannesburg
Jen Thorpe (2003)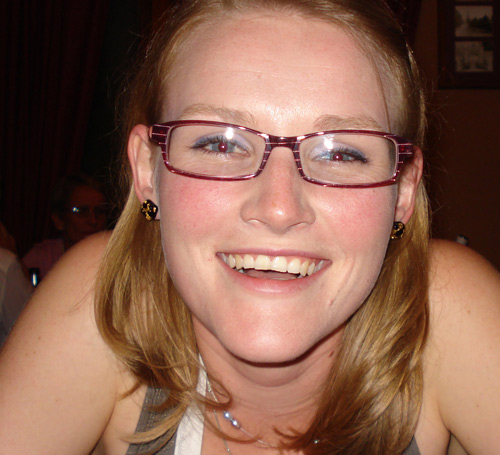 Feminist Writer and Researcher
"I'm a grassroots kinda girl," Jen Thorpe will tell you, reflecting on her proudest achievement -- a collaborative women's writing project called "My First Time" , which went digital in February this year.
"I was thinking how the significant moments in a woman's life are experienced as some sort of crisis. But there was very little space anywhere for women to talk about these. So every two weeks I invite submissions on a particular theme and the stories go up on the blog
[www.1sttime2010.wordpress.com].
"The stories I receive are powerful. Once the blog picks up, I plan to take writing workshops to places like Khayelitsha and rural areas in the Cape, where women's voices are almost never heard in the mainstream."
Thorpe also works as a researcher and database administrator for Rape Crisis Cape Town, an NGO that offers counselling and court support to rape survivors in the Mother City. -- Lionel Faull
Lunch spot: Caveau at The Mill, Newlands , Cape Town
HEALTH
Dr Rebecca Hodes (2000)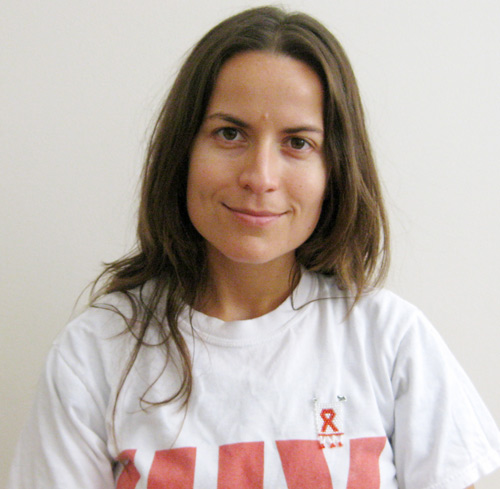 Deputy Director aids and Society Research Unit: University of Cape Town
At 28, Dr Rebecca Hodes's list of academic achievements is longer than the waiting list at Chris Hani-Baragwanath.
The founder of the students HIV/Aids Resistance Campaign at Rhodes -- the most active student group of its kind in the country -- Hodes won a scholarship to undertake her graduate studies at Oxford, where she wrote her doctoral thesis on HIV and South African television.
But instead of adding to South Africa's growing "brain drain" , she brought her knowledge to the Treatment Action Campaign, whose policy, communication and research department she managed before joining UCT's Aids and Society Research unit.
A passionate writer, who admires the style of Ariel Levy, Hodes takes her activism to heart and paper, communicating issues around sexuality and racy activist strategies to theatrical politicians and the patients they refuse to acknowledge.
And though she believes that the era of state-sponsored Aids denialism has past, she isn't about to let an era of "theoretical" advancements begin. Not on her watch. -- Cat Pritchard
Lunch spot: Liquorice and Lime, Kloof Street, Cape Town
MEDIA
Nadine Hutton (1997)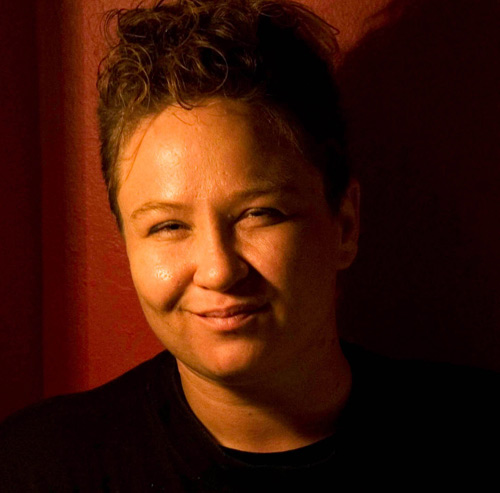 Photojournalist
Nadine Hutton has been a photojournalist for 13 years. Now her work has expanded to include film, fine art and performance. She rejects a cold, objective approach to images.
"As a photojournalist my interest is directed towards in-depth documentation of stories that may not necessarily seem newsworthy," she says.
"I tell stories, narratives that are a neglected part of the process of the past decade and which have important implications for the understanding of South Africa." Much of her work is concerned with social issues, which include the rights of women and the dispossessed and "those whose voices are rarely heard above the furore"
This personal approach was apparent in 2006 when she documented her own mother's story as a survivor of gender violence and won a Ruth First scholarship.
Since then, she has been a finalist at Spier Contemporary, and has been selected to be artist-inresidence at The Bag Factory. Recent projects include work relating to the World Summit on Arts and Culture and facilitating a video art workshop aimed at artists who have little experience of digital media.-- Lisa van Wyk
Megan Kakora (2001)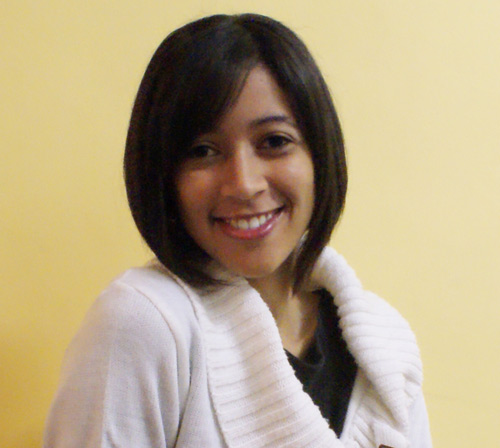 Online Editor:Cosmopolitan online
As online editor of South Africa's biggest women's glossy, Megan Kakora manages, oversees and liaises on all marketing and management issues and assumes final responsibility for all design and content. So there's really very little downtime.
Luckily Kakora is very hands-on, which is why she studied journalism at the Cape Peninsula University of Technology and is constantly looking for new ways to sharpen her media skills.
She may have grown up in Kuils River, dreaming of becoming a magazine editor, but it was the online space that stole her heart, giving her every opportunity to help educate and entertain young South African women through a strong online community. And it doesn't hurt that she gets to interview stars such as John Legend. -- Cat Pritchard
Lunch spot: Royale Eatery, Long Street, Cape Town
Nikiwe Bikitsha (1996)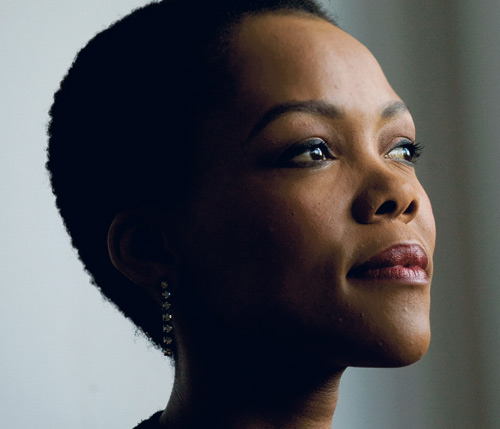 Senior news anchor: e.tv
Nikiwe Bikitsha has never worked a normal day. From her years as a junior reporter at Cape Talk 567, where she worked "all hours" to impress, to her early mornings at SAfm, where she co-anchored AM Live, a 9-5 day has been as foreign to Bikitsha as some of the stories she reports on as senior news anchor for Newsnight.
At 32, Bikitsha is one of those rare individuals who has the voice for radio, the face for TV and the nose for print, and has pursued all three with the professionalism and poise you would expect from the journalist who "got the exclusive" with Winnie Madikizela Mandela back in 2003.
It's not surprising to find that she put herself through Rhodes university or that she now has her own fortnightly column, "High Heels" , in the Mail&Guardian. But what many don't know is that her velvety voice could have hit Broadway instead of our airways. Lucky us. -- Cat Pritchard
Lunch spot: Allora, Sandton
POLITICS & GOVT
Rulleska Singh (2005)

Media Spokesperson: Mayor of Cape Town
There are not many 21-year-olds who could take up a job as the media spokesperson for the mayor of Cape Town, with a brief stint at Top Billing as her only work experience.
But then Rulleska Singh is not your average Rhodes university journalism graduate.
A self-confessed "A Type" personality with a passion for the public sector, Singh is used to swimming in the deep end.
It doesn't bother her that she's contractually bound to keep her cellphone on or that she fi elds calls from 5:30am to 11pm every day.
Luckily, she's just as comfortable handling queries from the Vietnamese consul as she is preparing for the mayor's address to the World Economic Forum.
It's this variety of challenges and people that inspires her to aspire to becoming a strong, capable leader who affects real change.
Because that's what the public sector means to her -- an opportunity to serve her country. -- Cat Pritchard
Lunch spot: Chai Yo, Cape Town
Ross van der Linde (2004)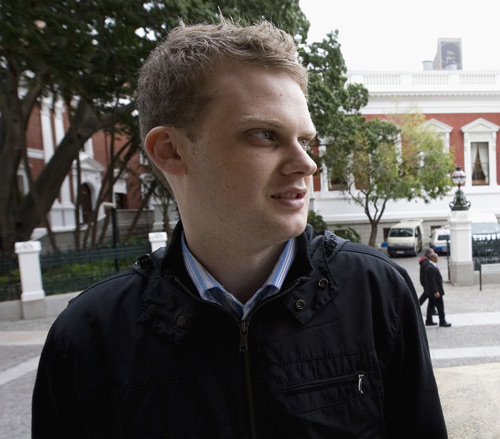 Chief Operations Officer: Democratic Alliance
'Powerful policies will solve South Africa's problems, not powerful personalities."
Is this an official statement from Ross van der Linde, former media director of the Democratic Alliance, or a personal manifesto from a liberal democrat who wants to get people debating about real issues not personal agendas?
Either way, it's a politically informed opinion from a 24-year-old who, according to generational profiling, should probably be doing some menial job that doesn't require too much effort or responsibility. Instead, Van der Linde gets to work (read: Parliament) before 8am and spends his day engaging with the press, reviewing draft documents and statements and meeting with MPs.
In his current position Van der Linde doesn't have to choose between his two loves -- media and politics -- which he did when he started out in politics, working in the DA's parliamentary research department. It didn't take long before he was appointed press offi cer, just ahead of the 2009 elections, and then head of the party's media department.
As the newly appointed Chief Operating Officer, Van der Linde oversees and manages parliamentary operations and focuses on political communications, which means getting the DA's message across and keeping tabs on the political stories being reported in the press.
It's a perfect fusion for a man who graduated top of his politics class at Rhodes university and obtained an honours degree in philosphy, politics and economics from the University of Cape Town, while dabbling in a bit of journalism on the side, including a brief stint as a sports reporter for e.tv.
But politics is definitely this Jo'burg boy's true calling.
It's the reason he's committed to building a competitive political system and why he's so proud to have had a hand in modernising the DA's parliamentary operation. Because effective systems help to promote more proactive policies -- policies he hopes will solve South Africa's problems. -- Cat Pritchard
Lunch spot: Eastern Food Bazaar, Cape Town
SCIENCE & EDUCATION
Adrian Tiplady(1997)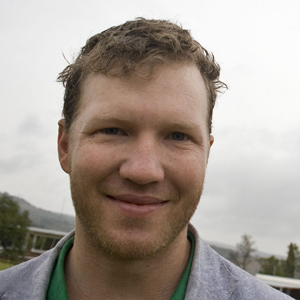 Physicist
Adrian Tiplady is the self-professed black sheep of his family. "No one in my family plays any instruments or has anything to do with science," he says.
So where Tiplady got his talent for jazz and physics is anyone's guess.
An avid saxophonist, he's played jazz and classical music at international festivals and is one of the project leaders in South Africa's bid to host the largest radio telescope in the world, the Square Kilometre Array (SKA).
He advises the science minister and represents the country on international astronomy and telecoms boards.
When Tiplady was at university he aspired to become a conductor. "It was never my plan to be a practising scientist," he says. But fate had other plans.
Having selected music and computer studies and looking for a third major subject, Tiplady closed his eyes, flipped through the student manual and landed on philosophy. " But it clashed with one of my other subjects. So I did it again and landed on physics," he says.
Seven years later, he completed a PhD in his accidental subject, specialising in radio astronomy and digital instrumentation.
Once he had his PhD he had his heart set on going to Paris to be a jazz musician. But an invitation to become involved in the SKA changed that, fulfilling his ambition to become involved in high-impact events. Five years later, he's one of the point men in South Africa's SKA bid.
Tiplady believes the SKA provides the perfect opportunity for African scientists to invest in the knowledge economy, build technical expertise and collaborate with the world's leading science institutions.
"We've already [become] a leading light in the astronomical community in terms of design and engineering," he says.
The accidental scientist still holds on to the dream that maybe in five years he'll be playing jazz in a Paris café. Then again, he admits, "maybe I'll be involved in a scientific project". -- Faranaaz Parker
Lunch spot: Cranks, Rosebank, Johannesburg
Jason van Niekerk (2000)

Lecturer: Wits University
Jason van Niekerk looks at life from a unique perspective -- one that wouldn't cross most people's minds.
He feels that the depth and complexity of human relationships are underappreciated, particularly in Western thought, so he turned to the African theory of ubuntu to explore these issues further -- and this has formed the basis of his doctoral research at Wits.
Born and raised in Johannesburg, Van Niekerk relocated to Grahamstown to do his BA and master's in ethics and philosophy.
Having been very ill during his high school years he only became part of a community when he went to university. It is this, he says, that gave him a particular appreciation for human relationships, which most people take for granted.
Van Niekerk moved back to Jo'burg in 2007 to do his PhD at Wits, and is currently in his final year. In addition to lecturing at the university he is involved with the fledgling Wits Centre for Ethics, which aims to bring issues of ethics and philosophy into public life. -- Tarryn Harbour
Lunch spot: FOOOD, Cresta Shopping Centre, Johannesburg
Athambile Masola (2006)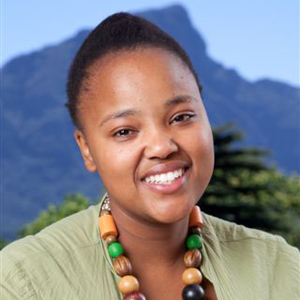 Volunteer: Nombulelo Reading Programme
Rhodes University master's student Athambile Masola was eager, in her first year, to work with a student volunteer programme that was really only intended for more advanced students.
"We would go out into the surrounding community and help where we could … we would try to meet any needs that they had," she says.
Masola became involved with a small reading club three years ago and became a volunteer at the Nombulelo Reading Programme.
She was appointed as community engagement councillor of the Student Representative Council for 2008/9 and now coordinates training for the representative council of learners in Grahamstown schools.
"I suppose because Rhodes is such a small campus in the middle of the community, you can't help but notice the issues around you," says Masola, who was recently selected as a Mandela Rhodes scholar.
With a foundation in compassion and first-hand experience Masola is focusing her thesis on foundation-phase literacy in a mother-tongue Xhosa school.
"I am looking into the practice of teaching; what informs what is taught, and how it is executed," she says.
And through the Mandela Rhodes scholarship Masola has forged a relationship with Oxford University Press, because, she says, the resources for teaching reading and writing in mother-tongue African languages are problematic.
"The quality and access to them and how teachers use them is the issue," says Masola who is considering further developing such resources.
"If kids don't have a solid foundation in an African language, how are they ever going to switch over to a complex language like English?" -- Lisa Steyn
Lunch spot: Red Café, High Street, Grahamstown
Janice Limson (1990)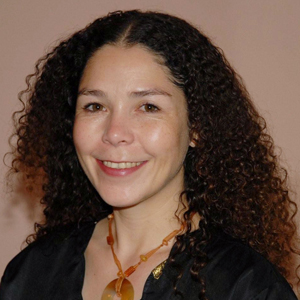 Head of Biotechnology: Rhodes University
In 2009 Janice Limson was promoted to associate professor, a move that, she says, means both a lot more work and a lot more responsibility.
On the plus side, she was granted a six-month sabbatical in January this year, which has given her a lot more time to focus on her research.
In addition to her academic role Limson is editor-in-chief of Science in Africa, the continent's first online science magazine, which she started nine years ago, and winner of the Highway Africa New Media in Journalism and a National Science and Technology Forum award.
Limson's research team of 12 master's and PhD students is working on cancer diagnostics and drug delivery, with the ultimate aim of developing marketable tools for cancer diagnostics. "We're all about turning research into reality," she says. -- Tarryn Harbour
Lunch spot: Yellow House, Grahamstown
Preven Chetty (2009)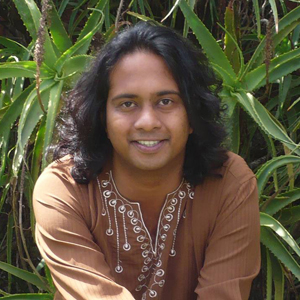 Facilitator, Wildlife and Environmental Society of South Africa
In a family of engineers Preven Chetty sticks out like a sore thumb.
He spent his childhood hiking along the banks of rivers, investigating them and cleaning them up -- and this has been his passion ever since.
Born and bred in KwaZulu-Natal, he sees rivers as the current running through life; everything is connected and what happens upstream affects what happens downstream.
After high school Chetty went to Chennai, India, where he studied classical music, becoming proficient on the veenai, a 5 000-year-old Indian stringed instrument.
He returned to South Africa in 2002 and studied environmental science at the University of KwaZulu-Natal, later becoming a geography teacher.
Four years ago Chetty joined the Wildlife and Environmental Society of South Africa, where he runs a course in environmental education.
His use of a documentary using cellphones and social networking sites to inspire and motivate communities living on the banks of the Umgeni River to take better care of the water system earned him a place as a finalist in the inaugural Rolex Awards for Enterprise: Young Laureates Programme.
Although he did not win, Chetty still plans to run the project: he's sourcing funding and hopes to get it off the ground by July.
Last Modified: Tue, 22 May 2018 14:44:52 SAST


Nomkhita Mona (2001)
Date Released : 18/05/2018
Nomkhita Mona, the recently appointed head of the Nelson Mandela Bay Business Chamber (NMBBC), wants the organisation to play a key role in boosting investment and fast-tracking development in the region. The 51-year-old and a mother of three, who joined the chamber as CEO in December, is passionate about her home town's economic prospects.
Natalie Stear (1984)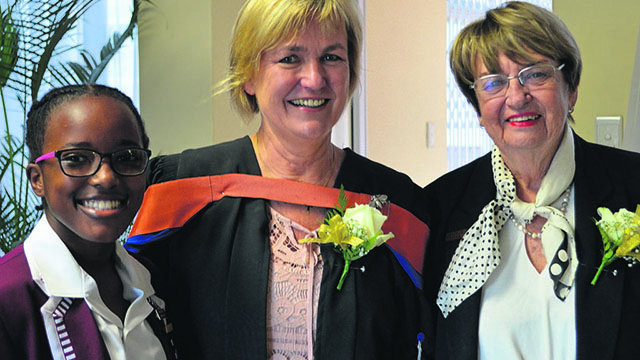 Date Released : 17/05/2018
THERE is a saying that old teachers never die; they simply lose their class." This is according to Natalie Stear, the guest speaker at Riebeek College Girls' High School Founder's Day which was held recently in Uitenhage. "Now that we're living in an age of spreading social media via facebook, twitter, Instagram and so many apps coming into their own, we have wonderful opportunities of staying in touch with each other. So we teachers haven't lost our class after all!" said Stear.
Lukanyo Mnyanda (1993)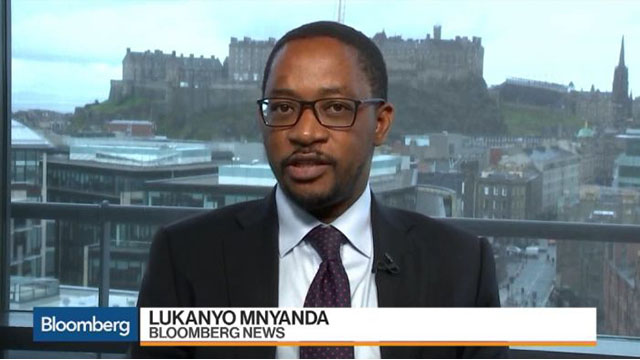 Date Released : 10/05/2018
Lukanyo Mnyanda succeeded Tim Cohen as Editor of Business Day on 1 May. Mnyanda joined Business Day from Bloomberg in Edinburgh. He holds a Bachelor of Arts degree from Rhodes University, and an MSc in international development from the University of Bath.
Gugulethu Mhlungu (2006)
Date Released : 09/05/2018
Caxton Magazines has announced the appointment of Gugulethu Mhlungu as the new deputy editor of Bona magazine. Mhlungu is the current Nightalk host on Radio 702. My media career began at the age of 17 when the radio bug bit in Grahamstown at Rhodes University's campus radio.
UW's Skinner Becomes Phi Beta Kappa Honorary Member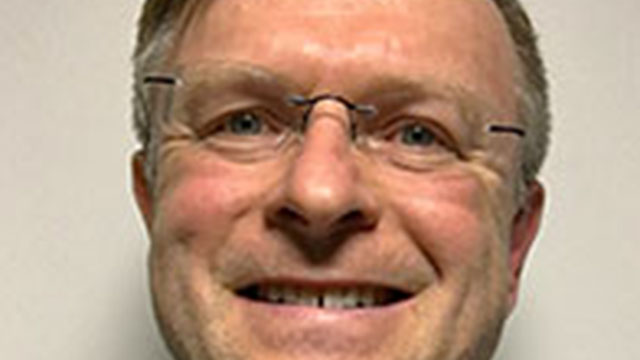 Date Released : 08/05/2018
Longtime University of Wyoming faculty member Donal Skinner, the first dean of UW's new Honors College, has been inducted as an honorary member of Phi Beta Kappa, the nation's oldest and most prestigious academic honor society. It's only the eighth time in the past 40 years that UW's Phi Beta Kappa chapter has awarded an honorary membership. Former UW President Tom Buchanan received the honor last year.
Jo-Ann Pohl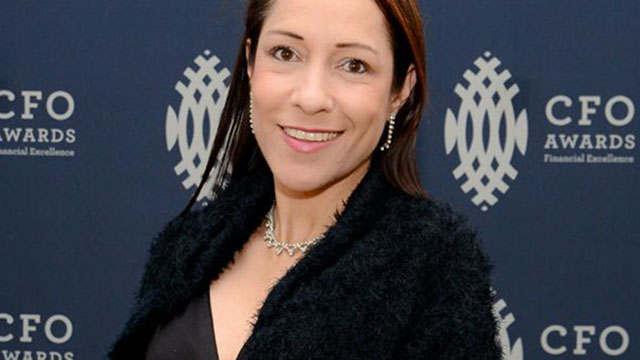 Date Released : 07/05/2018
Jo-Ann Pohl was appointed Group CFO of Bowmans in November 2017. Jo previously worked as Finance Executive for Standard Chartered Bank Africa and insurance group Telesure. She is also the chairperson for Africa at Hansal International. She is a CA (SA) having complete her articles with KPMG. She has worked in various positions at Barclays Africa and Middle East before taking up a CFO appointment at UBank
Naufiku Hamunime becomes Standard Bank Namibia's Economist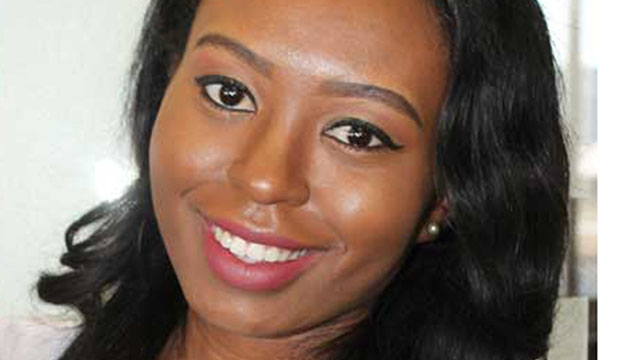 Date Released : 07/05/2018
Naufiku Hamunime, became Standard Bank Namiba's Economist, after starting off her career at the Bank through its graduate programme two years ago. She is part of the young people who joined the bank through various developmental programmes, such as the Standard Bank Graduate programme, through which the Bank employs young graduates who rotate through the Bank's various departments learning new skills.
Mark Shanahan (1988)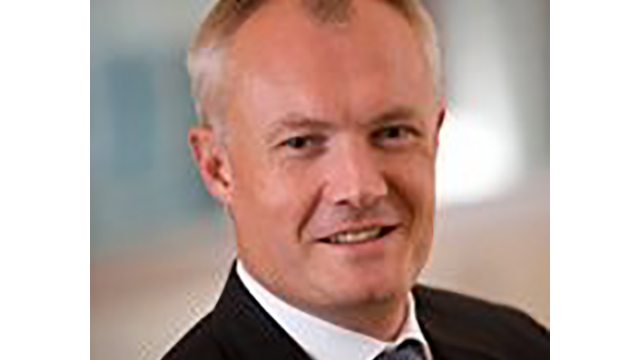 Date Released : 13/04/2018
AUB Group Limited (ASX:AUB) is pleased to announce the appointment of Mark Shanahan as Chief Financial Officer, effective 12th April 2018. Commencing his career at KPMG, Mr Shanahan has over 25 years' experience in Chief Financial Officer and senior operational roles across Australia, Asia and Europe.
Michael Denenga (1995)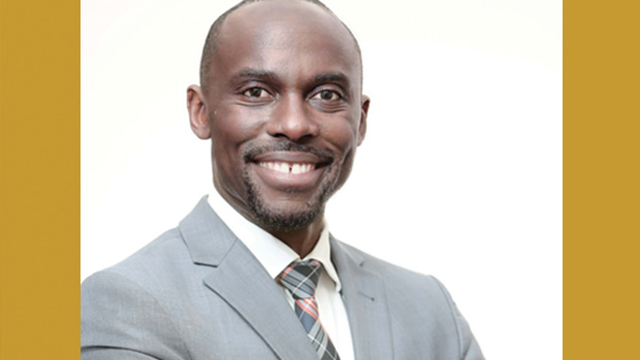 Date Released : 13/04/2018
Webber Wentzel re-appoints Michael Denenga, one of South Africa's leading experts in finance and investment funds. Denenga joins as equity partner in the firm's funds practice from April 2018. Recognised by a number of international ratings agencies, including Chambers Global, Best Lawyers and IFLR1000, Denenga joins Webber Wentzel from Dentons where he served as chairman of their Africa banking group and head of their South Africa banking practice.
Rachel Sibande (2015)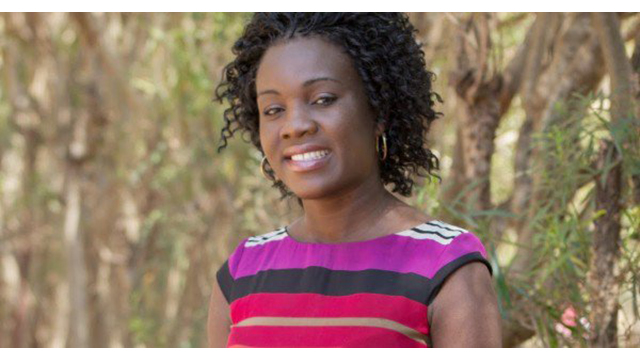 Date Released : 13/04/2018
Malawi's Rachel Sibande's "Light from Maize" won in the climate category for her idea of using maize cobs to generate electricity. Dr. Conrad Tankou won in the personalized health field for invention of a digital microscope that connects a smartphone to scan for cervical and breast cancer remotely, uploading the data on to the cloud for doctors kilometres away for analysis. Professor Abdoulaye Banire Diallo's precision genome analysis project won in the deeptech category.
Welekazi Ndika (2001)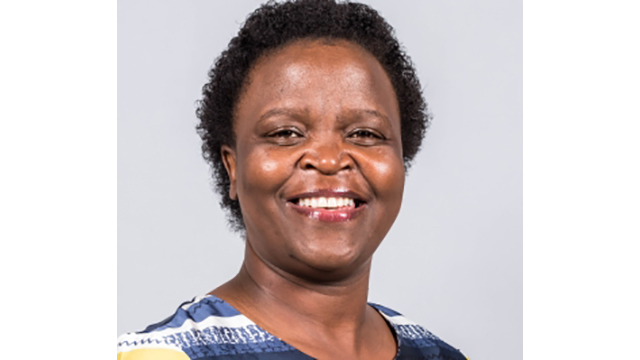 Date Released : 19/03/2018
Welekazi Ndika, the recently appointed Stakeholder Engagement Coordinator, joins Sanral's Southern Region with a wealth of knowledge and experience. Ndika has spent 28 years in the public service, the first 14 years of which she was a high school teacher in Mdantsane. In 2006 she joined the Office of the Premier in the Eastern Cape as the Assistant Director for Policy and Planning where she later specialised in Strategy Development and Planning for the entities in the Office of the Premier in the Eastern Cape
Altron appoints acting CFO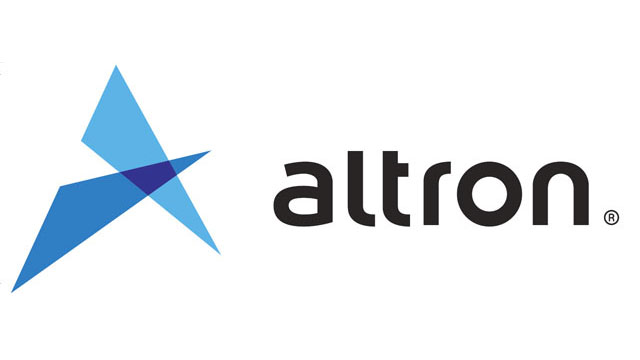 Date Released : 02/03/2018
Jacobs is a qualified chartered accountant and holds a BCom degree in accounting, commercial law and business administration, as well as a H.Dip.Acc from Rhodes University. "With over 20 years' commercial experience, Mr Jacobs has the required financial competencies for the acting CFO role," Altron said.
Rebecca Davis (2000)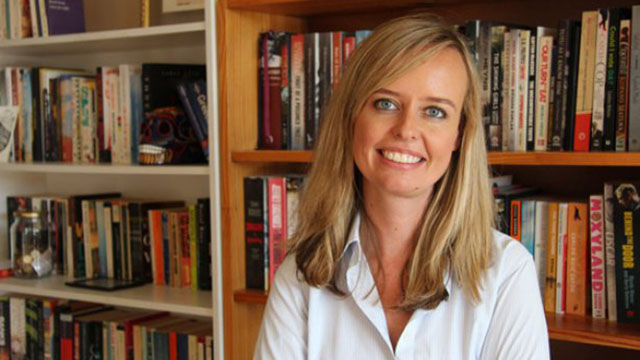 Date Released : 01/03/2018
Razor-sharp and politically and socially poignant, Rebecca Davis is one of the country's favourite writers and currently shares her pithy insights on the Daily Maverick. She's just published her first book – a collection of humorous essays called Best White (And Other Anxious Delusions), which tackles all of life's trickiest issues with the author's usual hilarity, grace and shrewdness.
Brian Bradshaw's oeuvre finally gets due recognition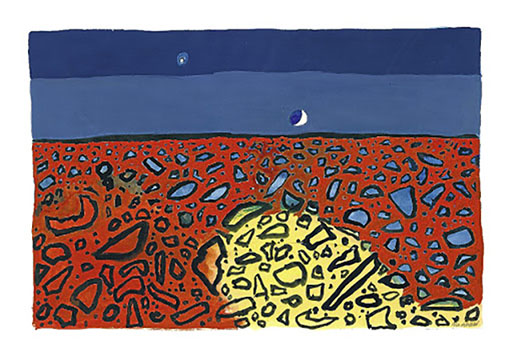 Date Released : 20/02/2018
It is not often that the curator of an exhibition is keen to point out that no one has heard of the featured artist. Nevertheless, Christopher Till (1972) is a little excited that Brian Bradshaw is practically unknown because it has meant his oeuvre is not spread across homes around the world, and he has the privilege of undoing its obscure status.
Zimbabwean Olympic rower wins the 2017 Filippi Spirit Award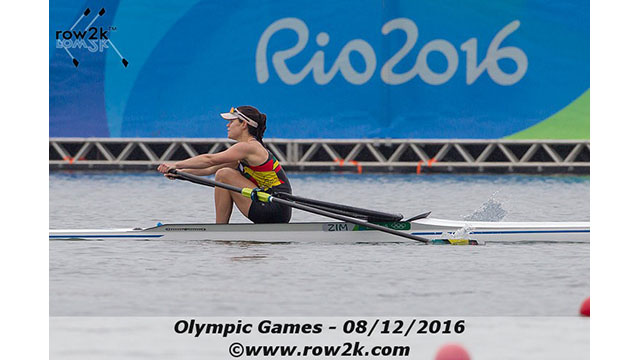 Date Released : 14/02/2018
The World Rowing Federation (FISA) and Filippi Lido S.R.L. are pleased to announce that Micheen Thornycroft from Zimbabwe is the winner of the 2017 Filippi Spirit Award.Thornycroft is a two-time Olympic rower for Zimbabwe and is currently studying at Rhodes University in South Africa. She plans to graduate in 2019 with a masters degree in human kinetics and ergonomics, focusing on elite athlete performance centres specific to Africa.
Powerful advice for women graduates in STEM careers -Laura Poultney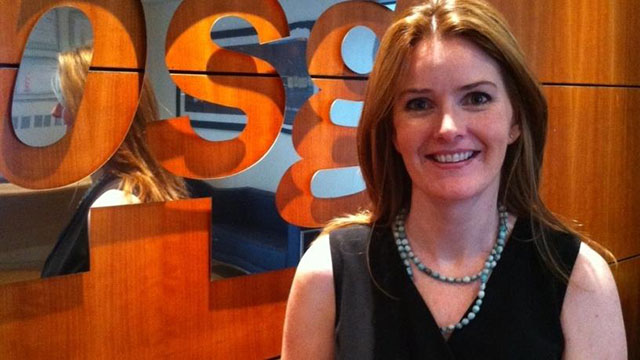 Date Released : 12/02/2018
As a female consultant, being underestimated can work in your favour, says Laura Poultney, relationship sales support manager at BSG. Careers in the fields of science, technology, engineering and maths (STEM) are the driving force behind innovation and the technological transformation the 'Information Age' promises. In South Africa, only 13% of graduates in those fields are women, despite South Africa being ranked 19th out of 144 countries in the 2017 Global Gender Gap Report.
Thabo Seshoka appointed Assistant Art Curator for Absa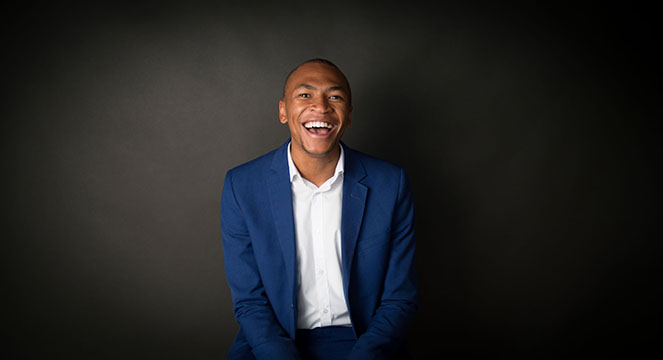 Date Released : 09/02/2018
Thabo Seshoka is the recently appointed Assistant Art Curator for Absa. He is responsible for the day-to-day operations of the Absa Gallery, while concurrently curating one of the largest Corporate Art Collections globally. His present achievements include being appointed acting chief curator and head of a museum and enrolling for a PhD, both at the ripe old age of 23.
Celebrating Business Report's most seasoned journalist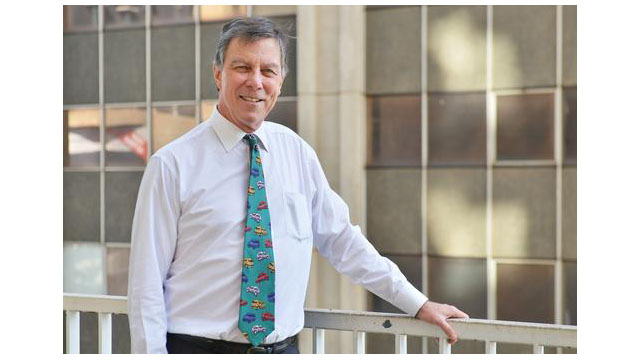 Date Released : 05/02/2018
CAPE TOWN - On February 1, 1978, Roy Cokayne stepped into the offices of the Pretoria News, with an honours in journalism from Rhodes University in the bag. Four decades later, he's Business Report's most seasoned reporter, specialising in property, motoring and construction.
Sarah Wild Wins Gold at the Science Journalism Awards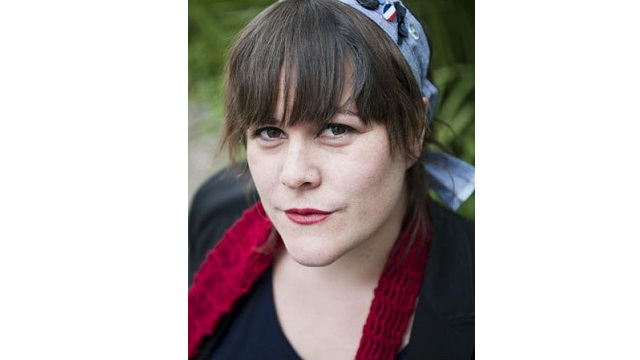 Date Released : 20/11/2017
Mail & Guardian freelance journalist Sarah Wild won the gold award at the 2017 international AAAS Kavli Science Journalism Awards. In a moving series on forensic science and the quest to identify hundreds of unidentified dead who pass each year through the mortuaries of a single province in South Africa, Sarah Wild told the stories of both the professionals trying to improve the identification process and the families seeking to know what happened to their loved ones.
New editor for PositionIT magazine
Date Released : 14/11/2017
EE Publishers is pleased to advise that Pierre Potgieter has been appointed as the editor of PositionIT magazine with effect from 13 November 2017. He has a Bachelor of Journalism degree from Rhodes University, and has been with EE Publishers since 2013 in the position of assistant editor of PositionIT.
Palesa Morudu Appointed to Wesgro's board
Date Released : 14/11/2017
Wesgro, Cape Town and the Western Cape's official Tourism, Trade and Investment Promotion Agency, is pleased to announce the appointment of Palesa Morudu and John van Rooyen to the Agency's board. In terms of the Western Cape Investment and Trade Promotion Agency Law, 1996, Wesgro is governed by a board - with directors representing both the public and private sector of the province.
PE-born innovator Bandile Dlabantu receives R120 000 Grand Prize for…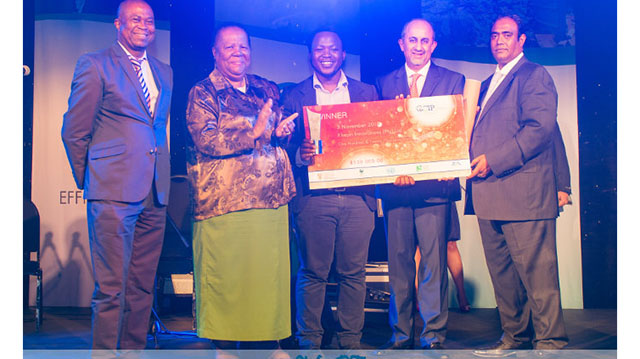 Date Released : 14/11/2017
A grand prize of R120,000 and an all-expenses-paid trip to Silicon Valley in the US has been awarded to Rhodes University graduate Bandile Dlabantu whose Mobile Fly Farm was announced as the winning innovation in the 2017 Global Cleantech Innovation Programme in South Africa (GCIP-SA).
Sally Launches New Political Party - Malawi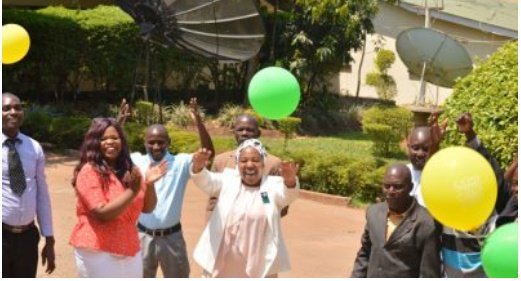 Date Released : 25/10/2017
Launching the party Korea Garden lodge in Lilongwe with gold and green colours, Kumwenda said Malawi politics is "deceiving" and she want to bring "fresh ideas" hoping to be elected the second female Head of State after Joyce Banda.
Stand up! Here are the womxn taking over South Africa's comedy scene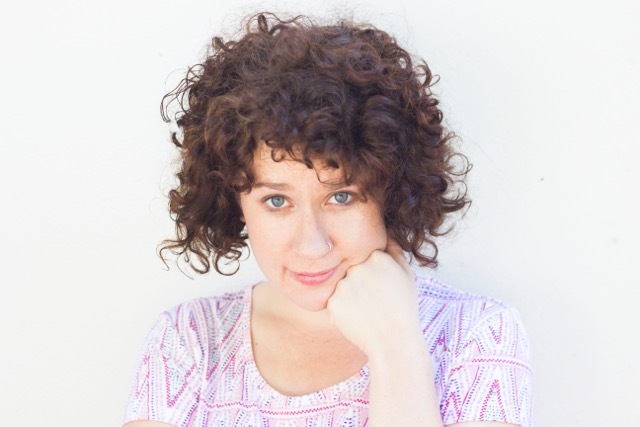 Date Released : 25/10/2017
In the stand-up world, the situation is no less gender-skewed. Last year, all 10 of the highest-paid comedians — collectively netting a cool $173-million — were guys. By our count, of the 683 people big enough to warrant inclusion on Wiki's list of "American Stand-up Comedians," just 92 are women. That equates to a not-so-funny 13%," according to a HuffPost blog, 'Why the Gender Gap in Comedy Isn't That Funny'.
Meet the new director: Jan-Bart Gewald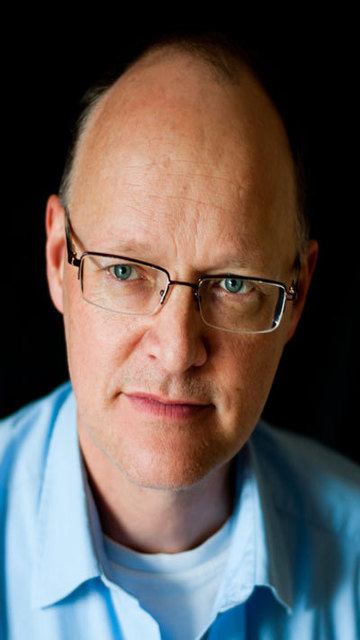 Date Released : 12/10/2017
Jan-Bart Gewald (1963) is the new director of the African Studies Centre Leiden. He was born in the Netherlands but was raised in Zimbabwe, Congo, Botswana and Namibia. He did a BA in African Political Studies and African History at Rhodes University (South Africa), he did his MA in History at Leiden University and his PhD at Leiden University under the supervision of Prof. Henk Wesseling and Prof. Robert Ross.
Prof Nosisi Nellie Feza appointed as Dean of Humanities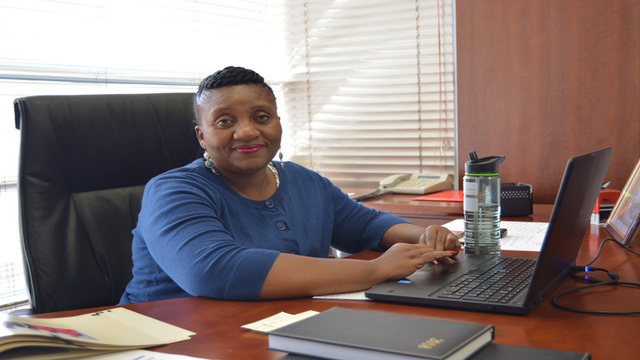 Date Released : 11/10/2017
The Central University of Technology, Free State (CUT) has appointed the new Dean of Faculty of Humanities, Prof. Nosisi Nellie Feza with effect from 1 October 2017.
Alistair Mokoena takes over the reigns at Ogilvy SA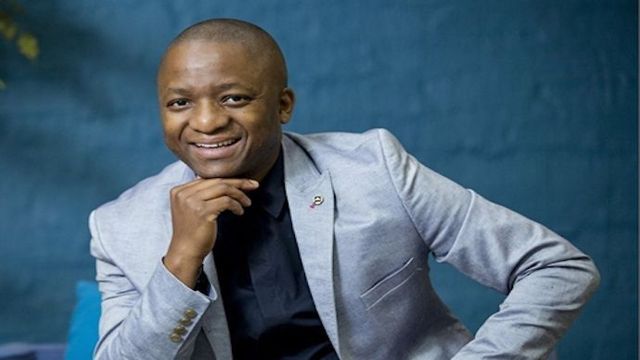 Date Released : 11/10/2017
A trained lawyer and an experienced chartered marketer, Ogilvy SA chairman Moss Mashishi says Mokoena brings to the agency a "deep passion for client-centricity".His illustrious career includes a stint at SAB, Unilever, Tiger Brands, Mondelez and Absa, where he was head of marketing for the Retail & Business Bank, among others.
Golda Schultz Makes Metropolitan Opera Debut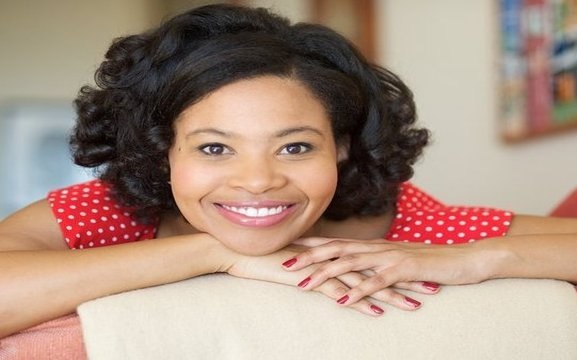 Date Released : 18/09/2017
Rhodes University graduate Golda Schultz is making her Metropolitan Opera debut under the baton of esteemed conductor James Levine on September 27th as Pamina in Mozart's Die Zauberflöte.
Brendan Peel (2013)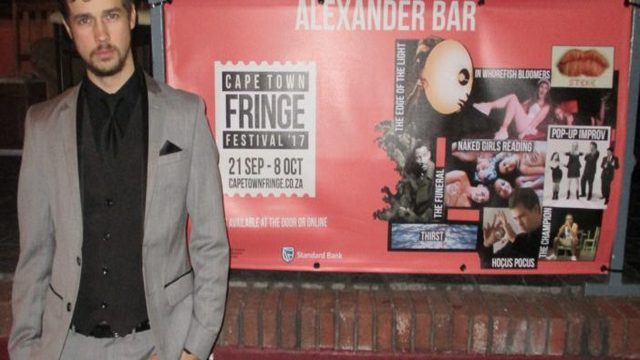 Date Released : 05/10/2017
Former Rhodes University journalism student Brendon Peel is now a fulltime "magician mentalist" after he honed his skills at seven successive National Arts Festivals. Those skills resulted in a mind blowing show at the Alexander Bar, which is one of the many venues for the Cape Town Fringe Festival
Stacey Brewer (2003)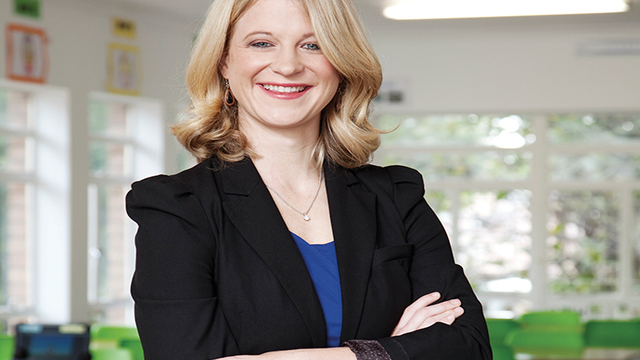 Date Released : 05/10/2017
Stacey Brewer, SPARK's Co-Founder and CEO is a true innovator who has actively disrupted the norm. Dedicated to making a difference and solving South Africa's education challenges, Stacey launched the SPARK school network in 2012 and has been intricately involved in its evolution and growth ever since.
Edgar 'Chappie' Chaplin Celebrates his 100th Year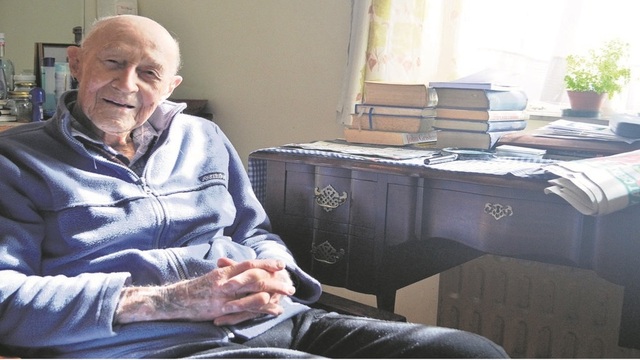 Date Released : 05/10/2017
Edgar "Chappie" Chaplin has seen the world and swum in lakes and seas across the globe. He remembers the days they had to travel by ox-wagon. He drove his own car until the age of 99 years. And now, at the age of 100, he has a clear and fond memory of "an amazing century to have lived through."
Former VC Woods returns to explain our DNA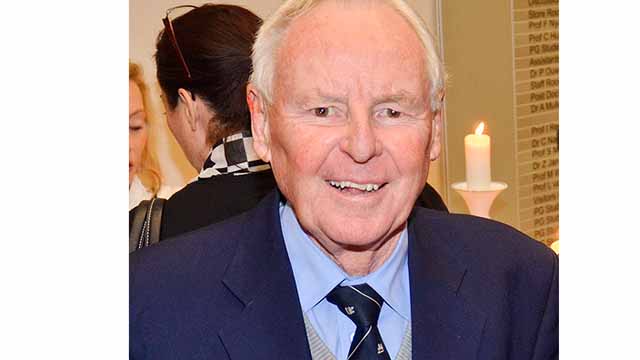 Date Released : 20/09/2017
Former Rhodes University Vice-Chancellor and first Head of the Department of Microbiology, Dr David Woods is a fitting scholar to unpack in a public lecture
St Claire Adriaan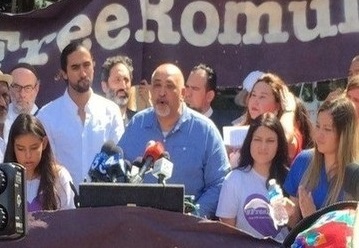 Date Released : 18/09/2017
School Principal, St Claire Adriaan of Academia Avance, a charter school in Highland Park in Los Angeles speaks out on the arrest of Romulo Avelica-Gonzales who was arrested by federal immigration official while dropping off his daughters at school
Trevor de Kock Appointed as Director Financial Management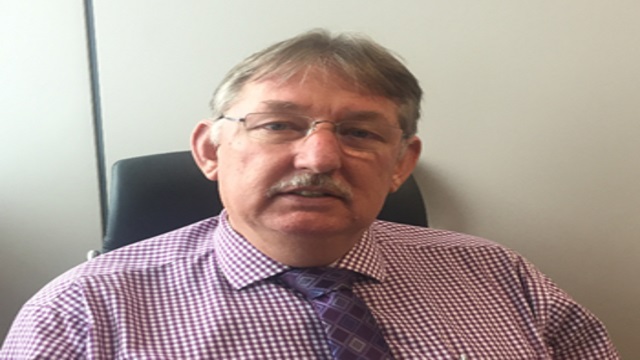 Date Released : 12/09/2017
The African Development Bank is pleased to announce the appointment of Mr. Trevor de Kock as Director Financial Management with effect from 1st July 2017.
Rhodes congratulates new Standard Bank CEO Sim Tshabalala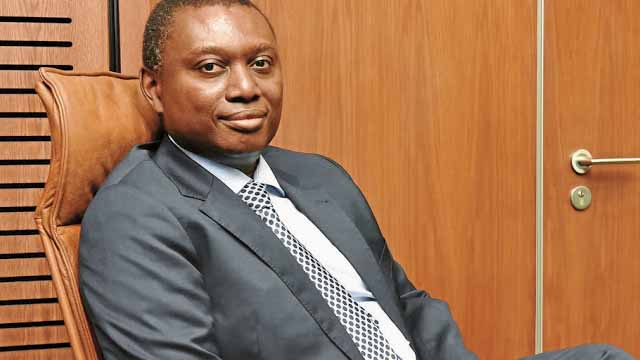 Date Released : 12/09/2017
Rhodes University congratulates Simphiwe Tshabalala, an alumnus of the University, on his appointment as the first black Standard Bank sole Chief Executive Officer (CEO).
Johanna Mukoki Wins BWASA Award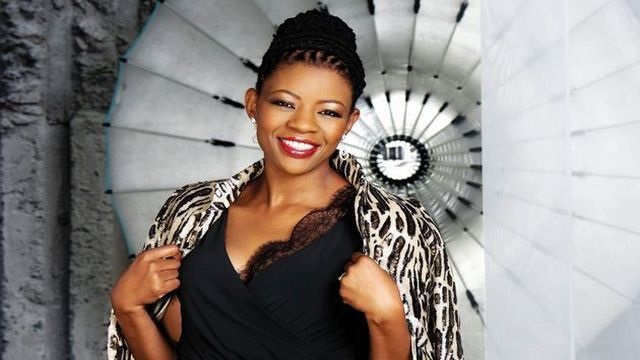 Date Released : 12/09/2017
The Businesswomen's Association of South Africa (BWASA), in conjunction with headline sponsor Sasol, has announced the winners of the 37th annual Businesswoman of the Year Awards.
Alumni amongst the M&G 200 Young South Africans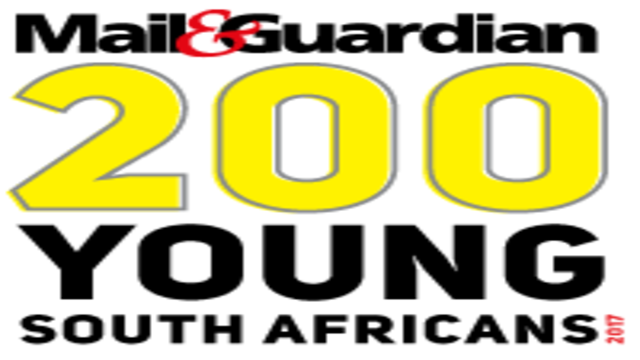 Date Released : 01/08/2017
Congratulations to our Old Rhodian Alumni who were amongst the Mail & Guardian 200 Young South Africans 2017. Please click to view:
Daneel Knoetze (2008)Heading to Arizona State University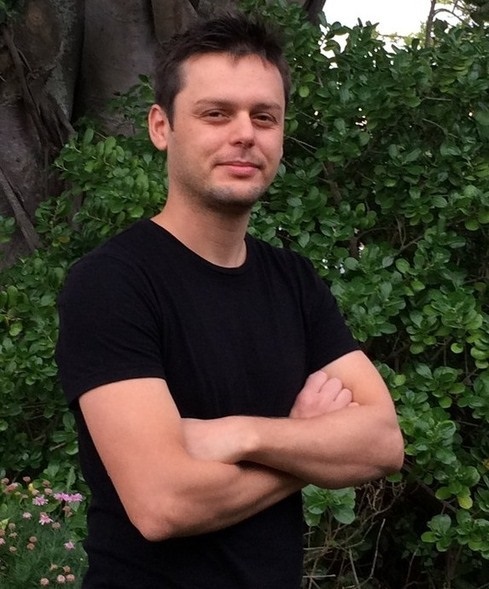 Date Released : 01/08/2017
Congratulations to Daneel Knoetze, who will be heading to Arizona State University in Phoenix, AZ from August 2017 to June 2018. He has been awarded the Hubert H. Humphrey Fellowship, which is a Fulbright program that brings accomplished young and mid-career professionals from designated countries to the United States for a year of non-degree graduate study and related practical professional experiences.
Taking 'jack and jill' to appealing terrain Ryan de Villiers (2011)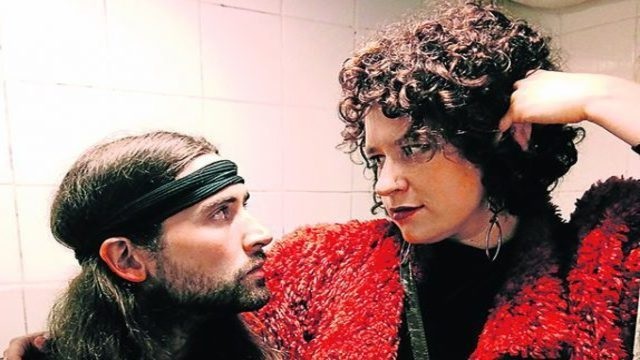 Date Released : 30/06/2017
After matriculating from Stirling High School he graduated from Rhodes University with a drama degree and now up-and-coming actor Ryan de Villiers, 24, is appearing in a fresh new play at the National Arts Festival in Grahamstown called jack and jill.Can you remember the moment you knew you wanted to be an actor?
Standard Banks Lincoln Mali inspires Ugandan Human Capital Management leaders at HRMAU dinner.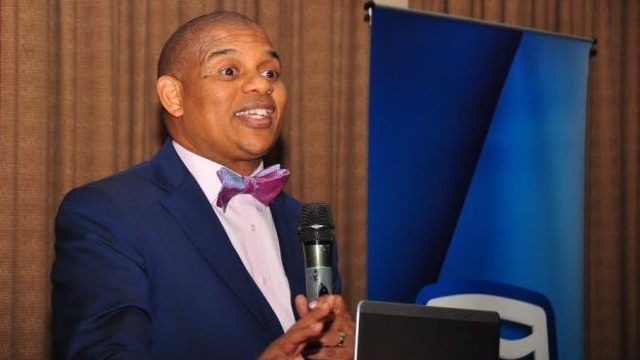 Date Released : 30/06/2017
Kampala, 21st June, 2017 – The Human Resource Managers Association of Uganda (HRMAU) hosted a leadership dinner featuring a keynote address by internationally renowned motivational speaker and leadership coach, Mr. Lincoln Mali from South Africa. Lincoln, a professional banker with over 18 years of experience currently works as Standard Banks Group Head of Card and Emerging Payments across Africa in Personal and Business Banking.
Mathias Chirombo (2007) to exhibit his art works in France.
Date Released : 30/06/2017
Two artists from the Eastern Cape are part of a collective of 13 artists from South Africa whose work will be shown at the Theoule Expo 2017 in France later this month. The expo was created by Nomaza Nongqunga Coupez, a South African living in France whose company, Undiscovered Canvas, creates a platform to promote emerging contemporary South African and African artists in Europe.
OR Jock McConnachie passes on the gift of a Rhodes Degree to Olwethu Waka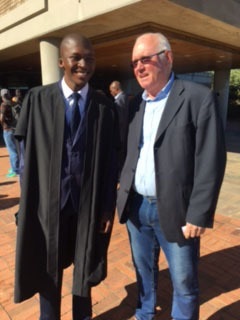 Date Released : 14/06/2017
This is a good story – a typical story – one of 100's, 1000's, of similar stories…… BUT not one that is part of our SA narrative. Olwethu "I was born on 10 August 1991, in the village of Nontshinga, Centane District of the Eastern Cape, an area previously known as the Republic of the Transkei, South Africa. I live to this day, in the same rural village, where we still have no access to running water, and very little in the way of community services.
Brand South Africa is in trouble - Rich Mkhondo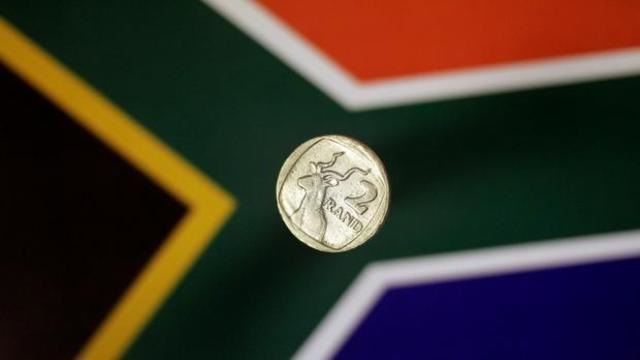 Date Released : 08/06/2017
Besieged by frequent lawlessness, xenophobia, fading democratic values and almost daily stories of corruption, bribery, looting, abuse and wastage of state resources, Brand South Africa is slowly fading. Actually, the Rainbow Nation's image has never been in as serious trouble as it is now. As country, we have a serious image problem.
Nolwazi Nombona (2003) to Attend Lindau Nobel Laureate Meeting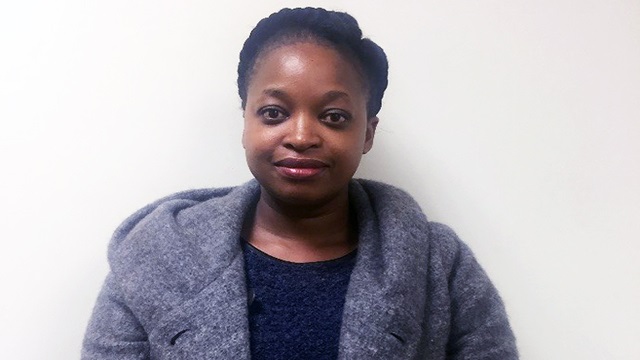 Date Released : 07/06/2017
A lecturer in the School of Chemistry and Physics, Dr Nolwazi Nombona, will attend the 67th Lindau Nobel Laureate Meeting in Germany in June. Nombona, selected for the trip by the African Academy of Science (AAS), joins fellow UKZN representative Dr Mark Williams-Wynn, who is being sent by the Academy of Science of South Africa (ASSAf).
Dr Robin Drennan (1987)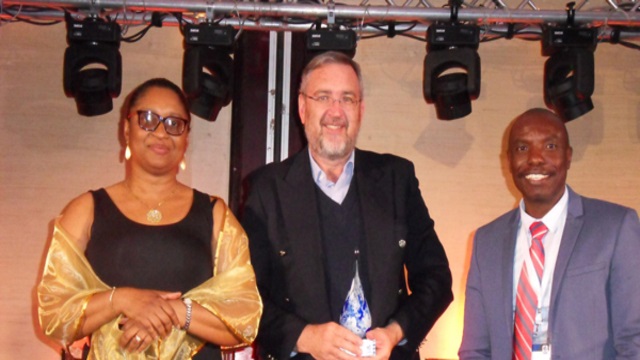 Date Released : 05/06/2017
Dr Robin Drennan, Director of Research Development at Wits, has been awarded by his southern African peers for his contribution to research management. The Southern African Research and Innovation Management Association (SARIMA) gave Drennan the Distinguished Contribution to Research Management Profession Award at the SARIMA 2017 Annual Conference held in Windhoek, Namibia from 22-25 May 2017.
Sim Tshabalala, Standard Bank Group CEO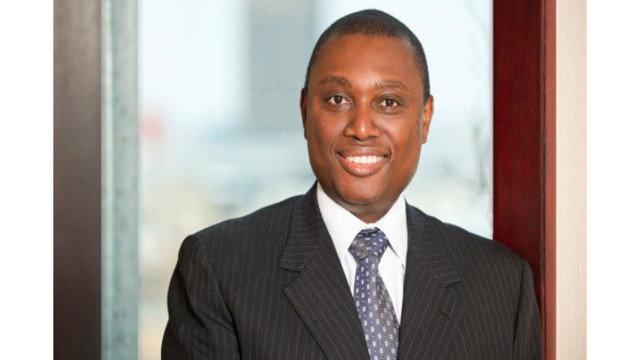 Date Released : 05/06/2017
Simphiwe Tshabalala is joint Chief Executive of the Standard Bank Group and Chief Executive of Standard Bank South Africa. Tshabalala was born in Hlabisa, a poor area in rural KwaZulu Natal. He grew up in Soweto and obtained his matric from the Sacred Heart College in Johannesburg.
Chris Ndzengu (1987)
Date Released : 28/04/2017
Regional Head of the Asset Forfeiture Unit, EC, National Prosecuting Authority, Old Rhodian, Chris Ndzenga, received his LLD from NMMU. The Thesis Title is: "A Comparative Analysis of Aspect of Criminal and Civil Forfeitures: Suggestions for SA Asset Forfeiture Law Reform."
Alumni House and Post Graduate Hall Celebration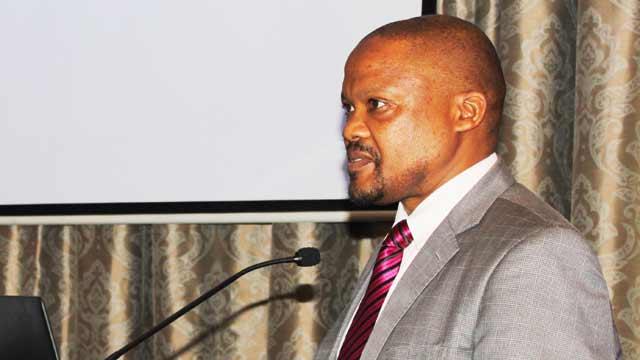 Date Released : 24/04/2017
Alumni House and the Post Graduate Hall held a special celebration to further congratulate the PhD and Masters 2017 graduates. The event was held at Oakdene House and was well attended by Post Graduates and guests which included the Vice-Chancellor, Dr Sizwe Mabizella.
Harry Geier (1977)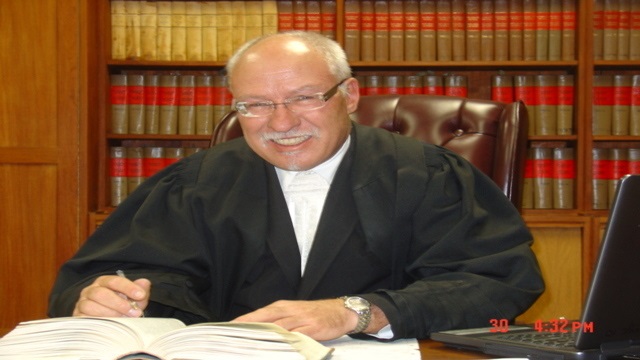 Date Released : 10/04/2012
A SENIOR member of the Society of Advocates of Namibia, Harold (Harry) Geier, has been appointed as a judge of the High Court. President Hifikepunye Pohamba appointed Geier to the High Court bench on a recommendation from the Judicial Service Commission with effect from April 1,
Adriane Hofmeyr (1987) Joins Quarles & Brady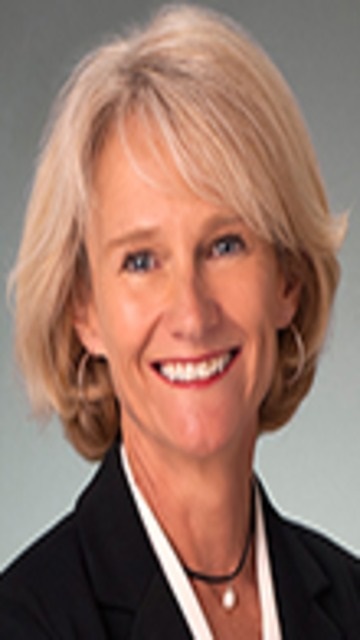 Date Released : 22/02/2017
The national law firm of Quarles & Brady LLP recently announced that Adriane Hofmeyr has joined the firm's Tucson office as a partner in its Litigation & Dispute Resolution Practice Group. She focuses her practice on commercial litigation, appeals, administrative litigation, and administrative hearings.
Kirsten Hall (2009)on the subject of Women in Business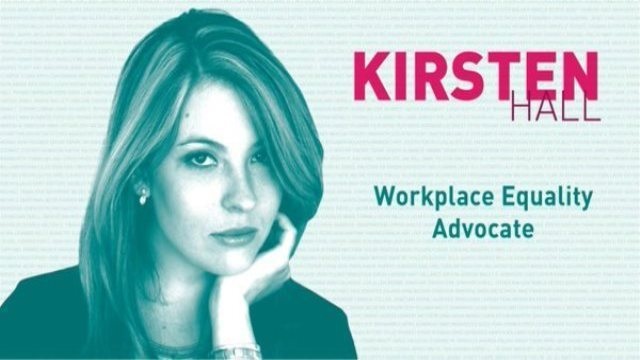 Date Released : 25/01/2017
Kirsten Hall is a regulatory project manager within Global Markets at State Street, and is responsible for driving and implementing regulatory change projects. With an interest in the exercise of both social and economic power,
Judy Mann: Conservation Strategist at SAAMBR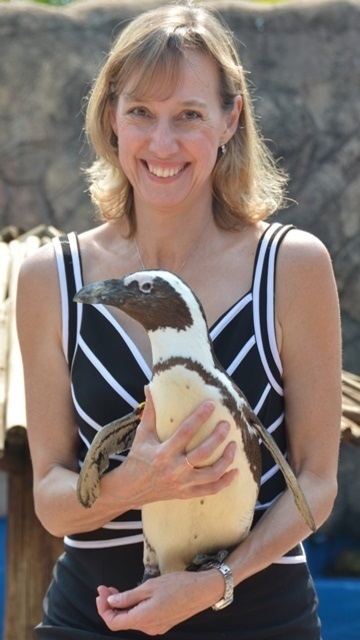 Date Released : 25/01/2017
Judy Mann has been with the South African Association for Marine Biological Research(SAAMBR) in Durban since 1992. She started in the Sea World Education Department, which she ran for almost 10 years, she was then the Director of uShaka Sea World for 10 years,
The awesome network behind R40 uncapped ADSL services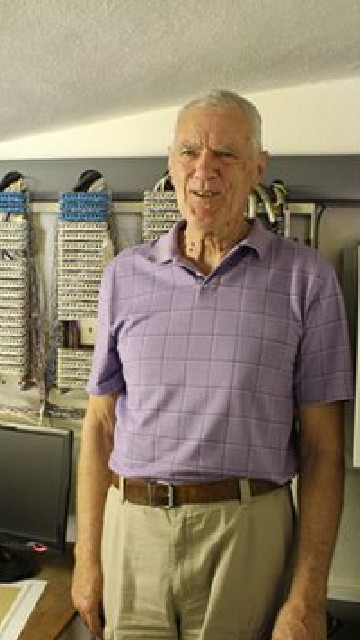 Date Released : 09/11/2016
South African Internet pioneer Mike Lawrie (1966) has built an internal ADSL network at the retirement centre where he lives, which offers residents unlimited Internet access at R40 per month. Lawrie is known for establishing the first Internet network in South Africa at Rhodes University in 1988.
Sarita Ranchod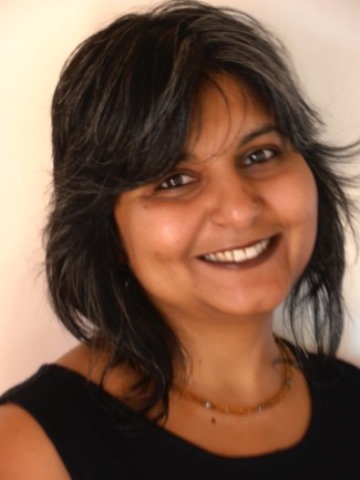 Date Released : 25/01/2017
Sarita was invited to contribute to a Commonwealth Writers anthology of African Creative Non-Fiction. Her contribution, "Border Crossings", reflects on a childhood growing up under apartheid in the context of the anti-apartheid struggle in Cape Town, engaging with race, gender, sexuality, class and formative journeys and encounters into adulthood.
Two Old Rhodians in Top 31 entrepreneurs under 40 making waves in South Africa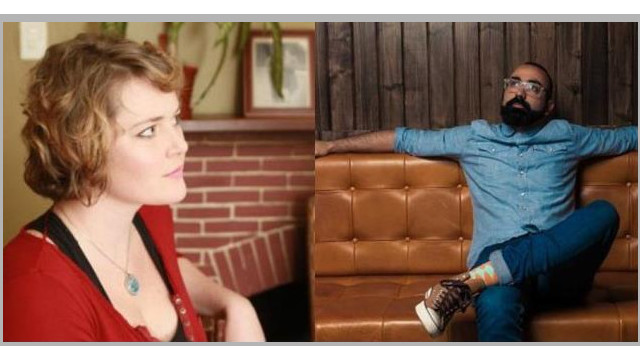 Date Released : 08/11/2016
Nic Haralambous (2003) and Lauren Edwards (2007) have been nominated in the Top 31 entrepreneurs under 40 making waves in South Africa (Digital All Stars)
Miss Commonwealth SA Finalist Odifentsa Lehasa (2012)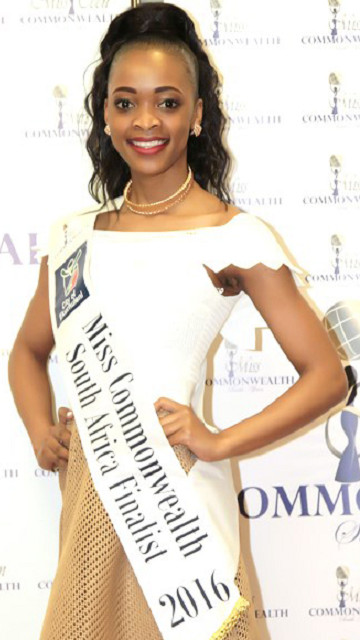 Date Released : 08/11/2016
ODIFENTSE Lehasa (23) from Naturena is one of the finalists of Miss Commonwealth SA to be held at Summer Place in Boksburg on Thursday, November 24. Miss Commonwealth South Africa runs and produces the Miss Commonwealth South Africa pageant annually. The nation-wide pageant runs over a seven-month period in search of the winners across South Africa. The pageant focuses on charity, empowering young South African women to become change agents in their communities and bring about sustainable development in the country.
Rhodes Alumni at the World Bank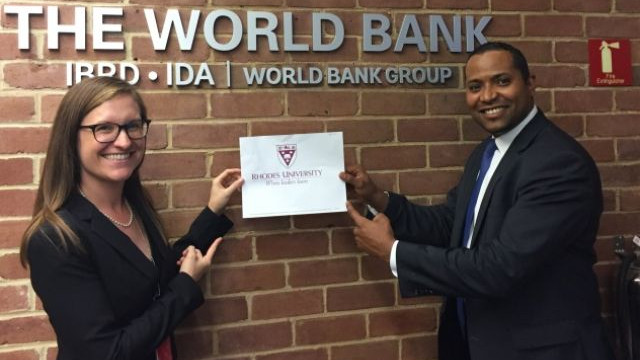 Date Released : 23/09/2016
One of the latest recruits at The World Bank is an Alumna of Rhodes University and the Environmental Science Department. Mercedes Stickler (2008) has just joined the Bank and Shafick Hoosein (2001) has been assigned as her mentor in the Environmental and Natural Resources Global Practice. What a pleasant surprise for Shafick to have a fellow Rhodes graduate at the Bank and moreover in the same Global Practice.
Rhodes University Honours Outstanding Alumni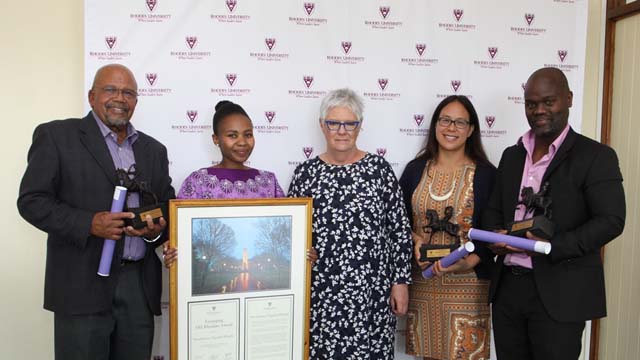 Date Released : 29/08/2016
Rhodes University honoured some of its illustrious alumni who were presented with the 2016 Distinguished and Emerging Old Rhodian Award at a luncheon that was hosted at the University on Saturday, 27 August 2016 in Grahamstown.
The Dark Ages – Tyson Ngubeni (2010) - National Arts Festival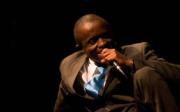 Date Released : 06/06/2016
JOHANNESBURG – In the run-up to its comical debut at the International Arts Festival, comic Tyson Ngubeni has set out to give audiences a preview of his show The Dark Ages later this month with the aim of raising over R20,000 for the Tsebo Bursary Fund. Directed by Donovan Goliath, The Dark Ages is an almost autobiographical telling of
Sumaya Ismail (2009) joins Tribeca PR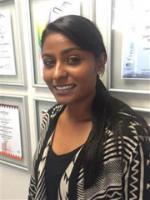 Date Released : 06/06/2016
Tribeca Public Relations has appointed Sumaya Ismail to its content development team, expanding the agency's capacity to create original content that opens doors, starts conversations and builds relationships for its clients.
Catherine Townshend (2005) Managing Director: Endeavour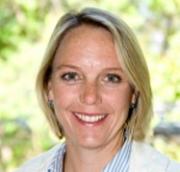 Date Released : 06/06/2016
Catherine Townshend firmly believes the best way to grow economies and create jobs is to support and develop high-growth businesses. However, having worked with many high-impact entrepreneurs over the past decade, she is acutely aware of the challenges they face during the growth lifecycle of their businesses. This is why joining Endeavor SA in 2012 was such a natural move for her. It would allow her to work with some of the country's most innovative entrepreneurs in assisting them to realise their
SA Rugby Hires Monde Tabata (1981) as Executive Council Member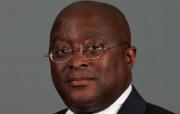 Date Released : 02/06/2016
Monde Tabata has been appointed as Executive Council member. The body which reports to the General Council (made up of representatives of the 14 provincial unions) – was constituted at the beginning of 2011 as a consequence of the merging of the old amateur and professional arms of SA Rugby. Tabata is a graduate of Rhodes University and holds an honorary degree from Australia's
M&C Saatchi acquires SA's Creative Spark – Matthew Buckland (1993)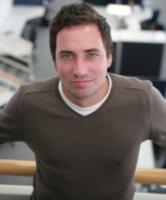 Date Released : 30/05/2016
Cape Town - International advertising agency network M&C Saatchi has acquired local digital agency Creative Spark. Creative Spark is a the five-year-old digital agency founded by Matthew Buckland. It has over 40 employees with offices in Cape Town and Johannesburg and annual revenues of approximately R20m, according to technology news website Memeburn.
NMMU announces new Law Dean - Avinash Govindjee (1995)
Date Released : 01/06/2016
Professor of Law Avinash Govindjee – an accomplished researcher and lecturer, with a high level of involvement within the community – is the new Executive Dean in the Faculty of Law at Nelson Mandela Metropolitan University. Prior to his appointment as Dean, he was Head of the Department of Public Law and Deputy Head of the Labour and Social Security Law Unit within the Faculty.
Andrew Peebles (2008) and Micheen Thornycroft (2006)

Date Released : 27/05/2016
Congratulations to our two Old Rhodians from across the border, Andrew Peebles and Micheen Thornycroft for selection to represent Zimbabwe Rowing at the Olympics in Rio! Lets show them what Africa can do.
Lindsey Parry (1997) looks to defend Comrades crown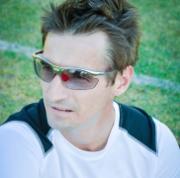 Date Released : 27/05/2016
As Sunday's Comrades Marathon draws nearer, a former Rhodes student is gearing up to defend his title. Lindsey Parry - who coaches reigning women's champion Caroline Wöstmann - as well as last year's runner-up, Charné Bosman, is confident that the former can become the first athlete ever to win both the Two Oceans and Comrades Marathons in successive years.
Old Rhodian Union Awards R200 000 in Bursaries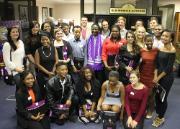 Date Released : 26/05/2016
The 2016 Old Rhodian Union Bursary (ORU) Awards were hosted by the Vice- President, Prof James Gambiza and the Old Rhodian Union Committee on the 12th May 2016 at Alumni House. 26 Bursaries, totalling R200 000, were awarded to students whose parents or grandparents are Old Rhodians. Administered by the ORU committee, the bursaries awarded are based on a means test and academic achievements.
Sinegugu Hlengane (2014) Takes Action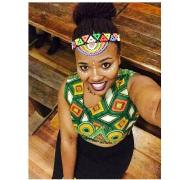 Date Released : 26/05/2016
Sinegugu is a current student at Rhodes University and when she heard about former student, Anelisa Dulaze's disappearance, she became increasingly concerned that not enough was being done to find her friend. She joined the Facebook page, #HelpFindAnelisa and raised awareness of her disappearance with the current student body at Rhodes via social media.
Michael Farquhar (1986) New CEO of the Two Oceans Aquarium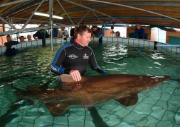 Date Released : 19/05/2016
He may be the new CEO of the Two Oceans Aquarium (he officially entered his new office in mid-December 2015), but Michael Farquhar isn't new to the Aquarium. Like quite a few other staff members, Michael was an Aquarium volunteer (he started in 1994) before we opened to the public (in November 1995).
'Angel' guides teens into university - Pumla Stuurman (2002)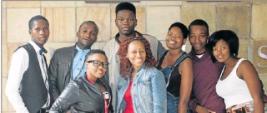 Date Released : 17/02/2016
SINCE she started helping matriculants two years ago to fill in forms and apply for bursaries, Pumla Stuurman has seen eight students into university.
Bryony Winn (2003) Youngest Ever Partner at McKinsey & Co in Chicago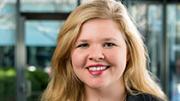 Date Released : 29/04/2016
Bryony Winn is a Partner in McKinsey and Company's Chicago office and a leader in both the Healthcare and Deals and Transactions practices. She joined McKinsey in the London office where she served a range of private and public sector healthcare and pharmaceutical clients across Europe and Africa.
Rev Dr Simon Gqubule Awarded The Order of Luthuli: Silver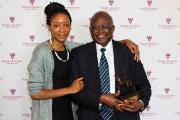 Date Released : 26/04/2016
The Reverand Doctor Simon Gqubule is being honoured with the Order of Luthuli: Silver for his excellent contribution in the liberation struggle and in the fields of education and religion. The Order of Luthuli is a South African honour. [1] It was instituted on 30 November 2003, and is granted by the president of South Africa,
Janet Jobson (2003) Acting CEO of the DG Murray Trust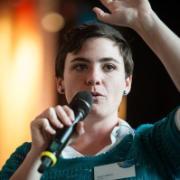 Date Released : 29/04/2016
Janet has been at The DG Murray Trust since 2011 and as Portfolio Manager she was responsible for developing portfolio strategy, identifying key projects, monitoring and supporting leadership interventions and establishing sector-support mechanisms. Responsible for driving the development of the Activate! Leadership and Public Innovation programme
Hard work doesn't kill anyone - Nomkhita Nqweni (1993)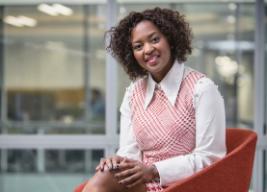 Date Released : 30/03/2016
While I think that's very important, I do think you can be a little bit kinder to yourself – Nomkhita Nqweni – Barclays Africa.
Patrick Forbes (2000) appointed as director of Garlick & Bousfield Inc.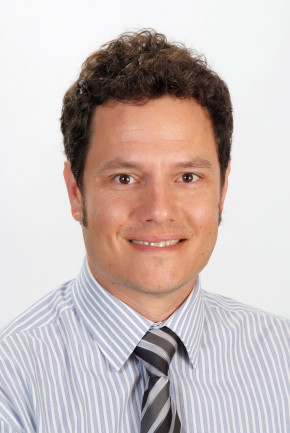 Date Released : 08/04/2016
Patrick completed a BSc at Rhodes University in 2002 and a LLB in 2004 and is currently working on an LLM in environmental law at the University of Kwazulu-Natal. Patrick joined Garlicke & Bousfield Inc as a candidate attorney in June 2011 and after completing his articles remained on as a professional assistant.
Mathias Chirombo (2007)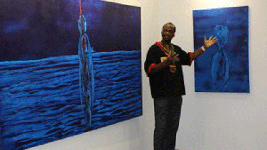 Date Released : 12/04/2016
A variety of emotions and personal experiences were all translated into art at the 2016 Cape Town Art Fair last month.
Lindiwe Msengana-Ndlela (1985) reflects on the challenge of good leadership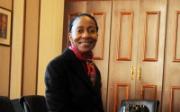 Date Released : 29/04/2016
Prof Lindiwe Msengana-Ndlela has recently been appointed as Adjunct Professor at the University of Cape Town (UCT). Prof Msengana-Ndlela has had a long professional association with UCT's Graduate School of Development Policy and Practice (GSDPP) and she spoke to us about the challenges of fostering exemplary leadership in public institutions.
Matthew Lester challenges private sector to help solve #FeesMustFall crisis
Date Released : 07/03/2016
The National Student Financial Aid Scheme (NSFAS) helped 186 150 university students with financial aid totalling R7 billion in 2015.
Flame in the Snow: The Love Letters of André Brink & Ingrid Jonker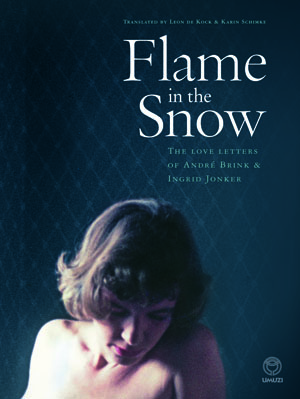 Date Released : 08/04/2016
In a telegram dated 29 April 1963, twenty-nine-year-old Afrikaans poet Ingrid Jonker thanks André Brink, a young novelist of twenty-seven, for flowers and a letter he sent her. In the more than two hundred letters that followed this telegram, one of South African literature's most famous love affairs unfolds
Mail & Guardian 200 Young South Africans 2016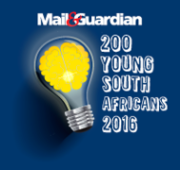 Date Released : 28/06/2016
Seven Old Rhodian movers and shakers were named in the Mail & Guardians top 200 Young South Africans for 2016. Congratulations to Claire Waterhouse, Harriet Etheredge, Buhle Ngaba, Krivani Pillay, Baba-Tamana Gqubule, Siviwe Gwarube and Sian Ferguson.
Billy Kahora (1998)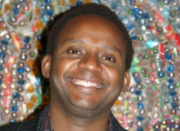 Date Released : 23/05/2012
'Kwani?' Managing editor Billy Kahora has been shortlisted for the 2012 Caine Prize for African Writing . The 13th Caine Prize shortlist was announced by Ben Okri OBE, the new vice president of the Prize. Billy has a Bachelor of Journalism degree and post-graduate
Nicola Elliot (2003)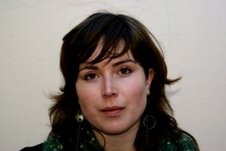 Date Released : 10/04/2012
Announced as one of the four 2012 winners of the Theatre Arts Admin Collective's Emerging Theatre Director's Bursary, Nicola will be given a platform to write, direct, cast and perform plays over during the year, under the mentorship of the Theatre Arts Admin Collective,
Steve Linde (1979)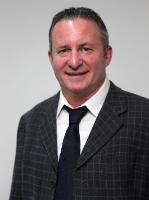 Date Released : 19/04/2012
Steve Linde – Editor-in-Chief of The Jerusalem Post Steve Linde was appointed editor-in-chief of The Jerusalem Post in July, 2011, after serving as managing editor, news editor and night editor at the paper over the past 14 years.
Hans Krijger (1999)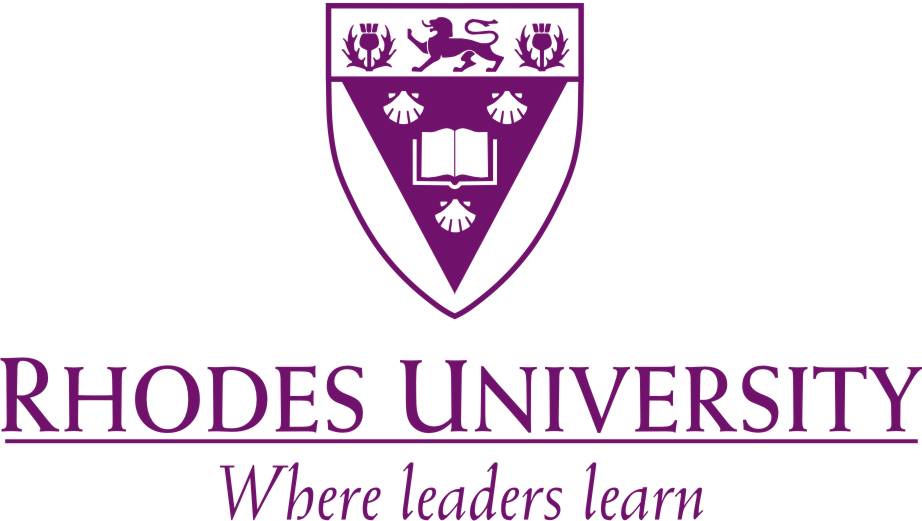 Date Released : 10/04/2012
After Rhodes Hans spent 5 years working in Johannesburg; first as an analyst programmer in logistics at UTi Worldwide, then as a developer in online gaming at Dariel Solutions, and finally as a consultant at Mint Management Technologies. In 2006 he was recruited by Microsoft and moved to Seattle to work on the Internet Explorer team.
Eight Old Rhodians participating in The Ubunye Challenge!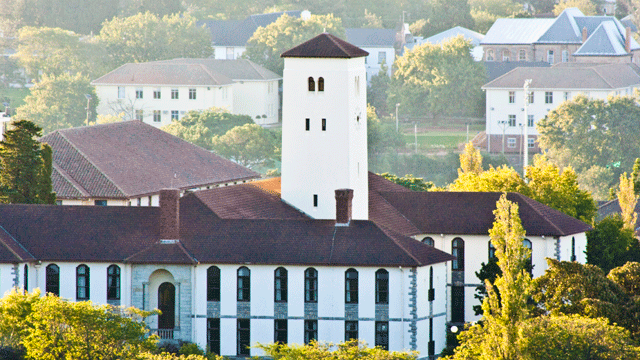 Date Released : 10/04/2012
Cameron Bellamy (2001), Ryan Palmer (2001), Greg Pienaar (2000), Gordon Simpson (2000) Micheen Thornycroft (2006), Sam Wells (2000), Richard English (2002) and Thato Mabelane (2001) are all participating in the Ubunye Challenge with the aim of raising £250 000 (almost R3 million), the campaign hopes to give half of the funds raised to the Angus Gillis Foundation and the other half to the Africa Foundation to assist in early child development. At the moment, Cameron and members of the Angus Gillis Foundation are choosing five different sites around the Eastern Cape at which to place five Edutainers to act as crèches.
Paula Heron (1996)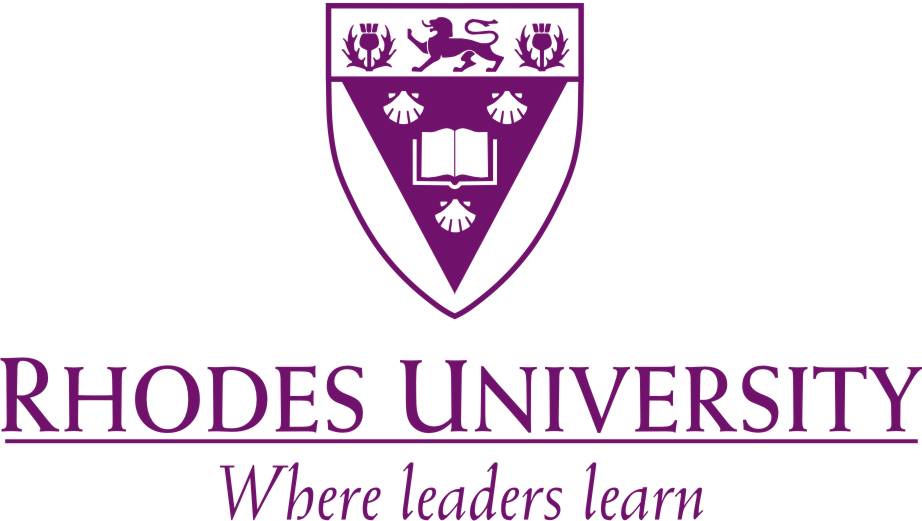 Date Released : 24/04/2012
Paula Heron has just been awarded the NCAS (National Consortium for Academics and Sports) 2012 Steps Award for her work as a civic leader. Her tireless efforts with the Tri 4 Freedom organization, which raises awareness of human trafficking,
Sim Tshabalala (1986)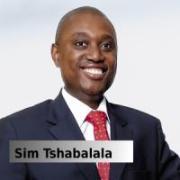 Date Released : 11/04/2012
As CEO of one of SA's big-four banks, Sim Tshabalala is driving expansion into Africa Sim Tshabalala, the chief executive of Standard Bank South Africa and one of three deputy CEOs of the Standard Bank Group (Africa's largest banking group, with assets of R1.34-trillion and earnings of
Donal Skinner (1985)
Date Released : 24/05/2012
A committee of University of Wyoming Student Alumni Association (WyoSAA) members has selected Donal Skinner, Department of Zoology and Physiology associate professor, as this year's Outstanding Faculty Award recipient
Gregor Röhrig (2003)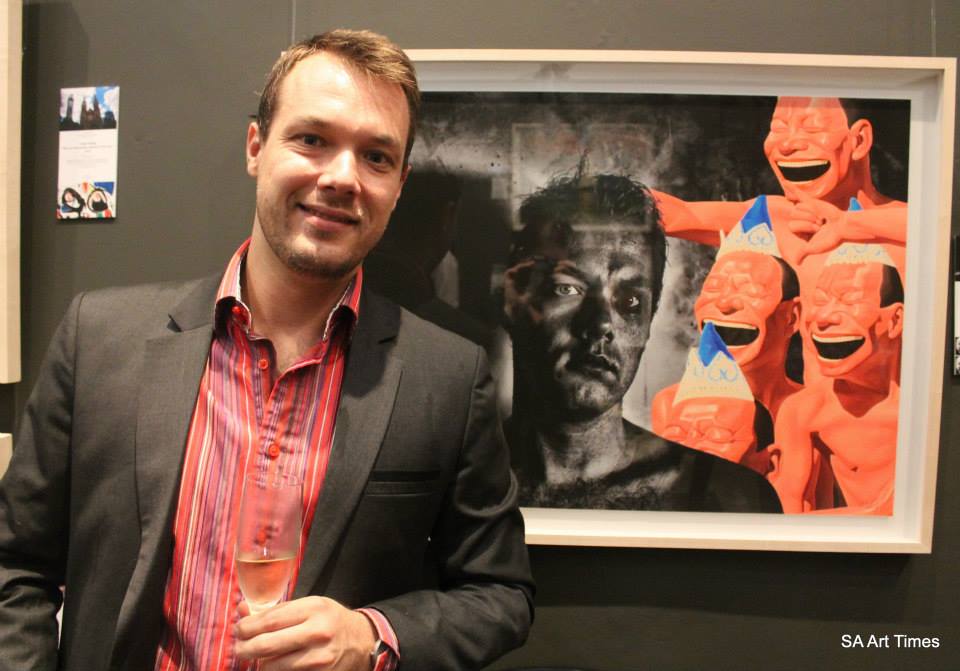 Date Released : 23/05/2012
Gregor Röhrig spent a good part of his 20s capturing street life across the globe – watching people and their daily going-ons. His fascination with ordinary people has translated into his exhibition, Streets of Our Lives, which you can see at the Alliance Francaise Du Cap Art Gallery in the Mother City.
Michael Denenga (1995)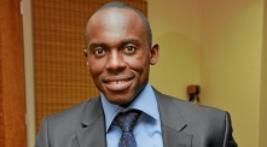 Date Released : 24/05/2012
As a director of Prinsloo, Tindle & Andropoulos Inc, a commercial law firm, Michael Denenga has helped a number of international banking groups including boutique offshore hedge funds to set up their operations in SA.
Archbishop Desmond Tutu and Robert V Taylor (1977)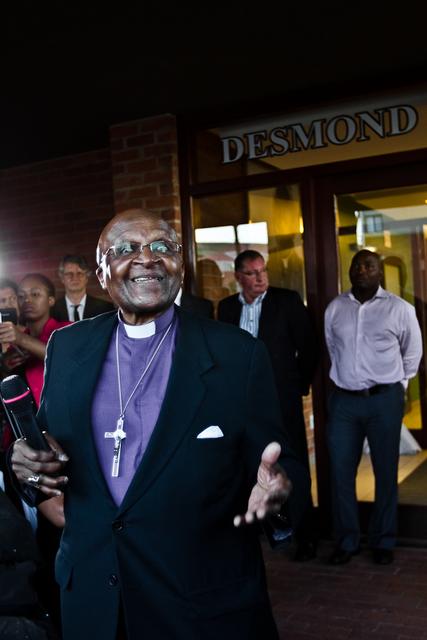 Date Released : 24/05/2012
The Los Angeles County Museum of Art (LACMA) had a unique event at the Los Angeles Museum featuring Nobel Peace Prize Laureate and an Honorary Graduate of Rhodes, the Archbishop Desmond Tutu in conversation with Robert V. Taylor, author of the recently released book, 'A New Way to Be Human.'
Justin Jonas (1976) and Adrian Tiplady (1997)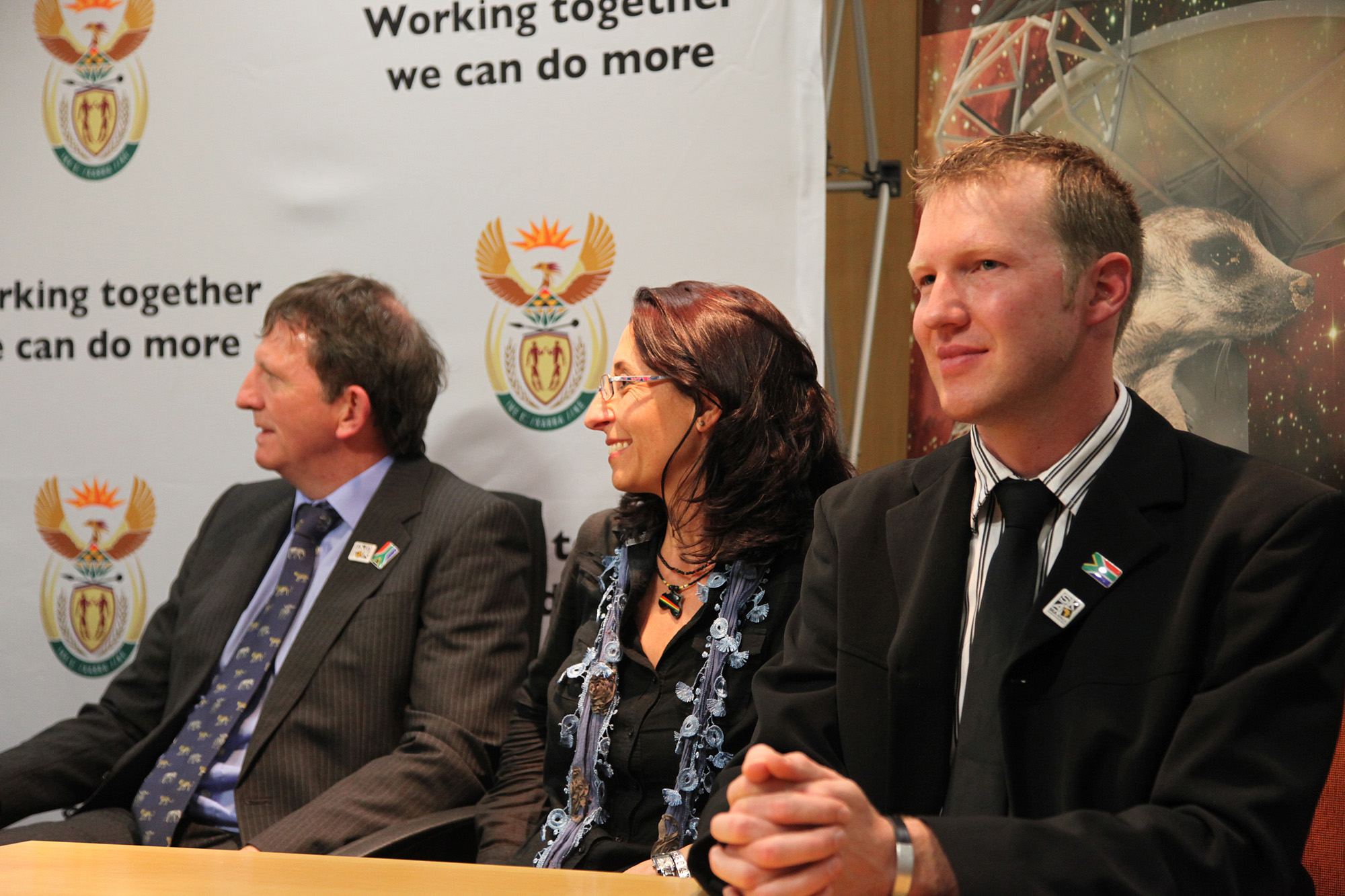 Date Released : 30/05/2012
Africa Celebrates SKA Bid Outcome: Two of our Old Rhodians were spotted at the SKA media press conference. Prof Justin Jonas, Associate Director: Science and Engineering at the SKA South Africa Project and Dr Adrian Tiplady is the Site Bid Manager.
Kim Cloete (1983)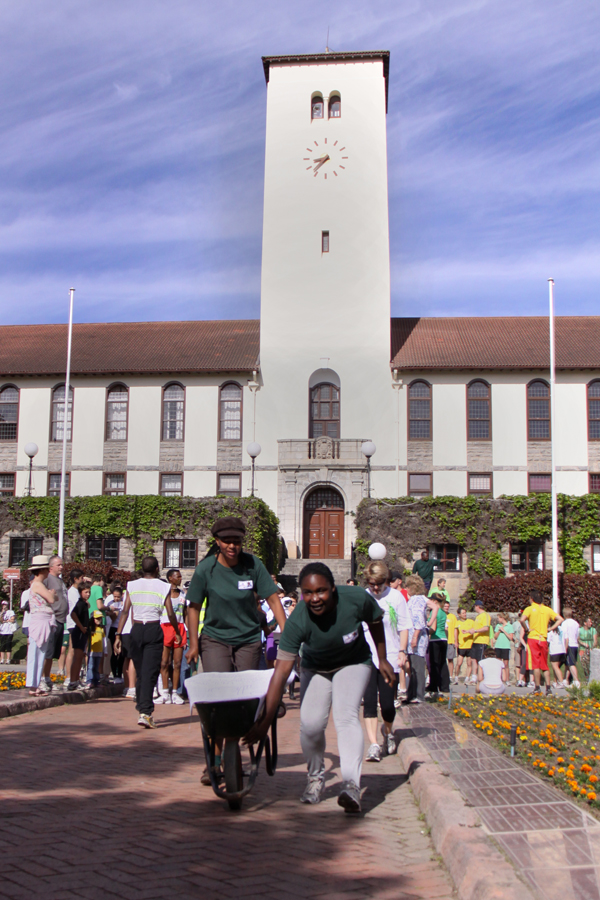 Date Released : 31/05/2012
Carte Blanche producer, Kim Cloete, has won this year's Brandhouse Responsible Drinking Media Award for best broadcast for her story on Foetal Alcohol Syndrome. Kim was also named Brandhouse Journalist of the year.
Nooshin Erfani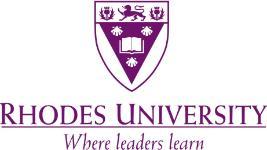 Date Released : 24/05/2012
The Wits Justice Project has started 2012 with several new members and a plan that will see it become more active in advocacy, writes Tshepo Tshabalala. With Iranian-born Nooshin Erfani as newly appointed project coordinator, the team aims to do nothing less than improve the justice
Liam Pedersen (1989)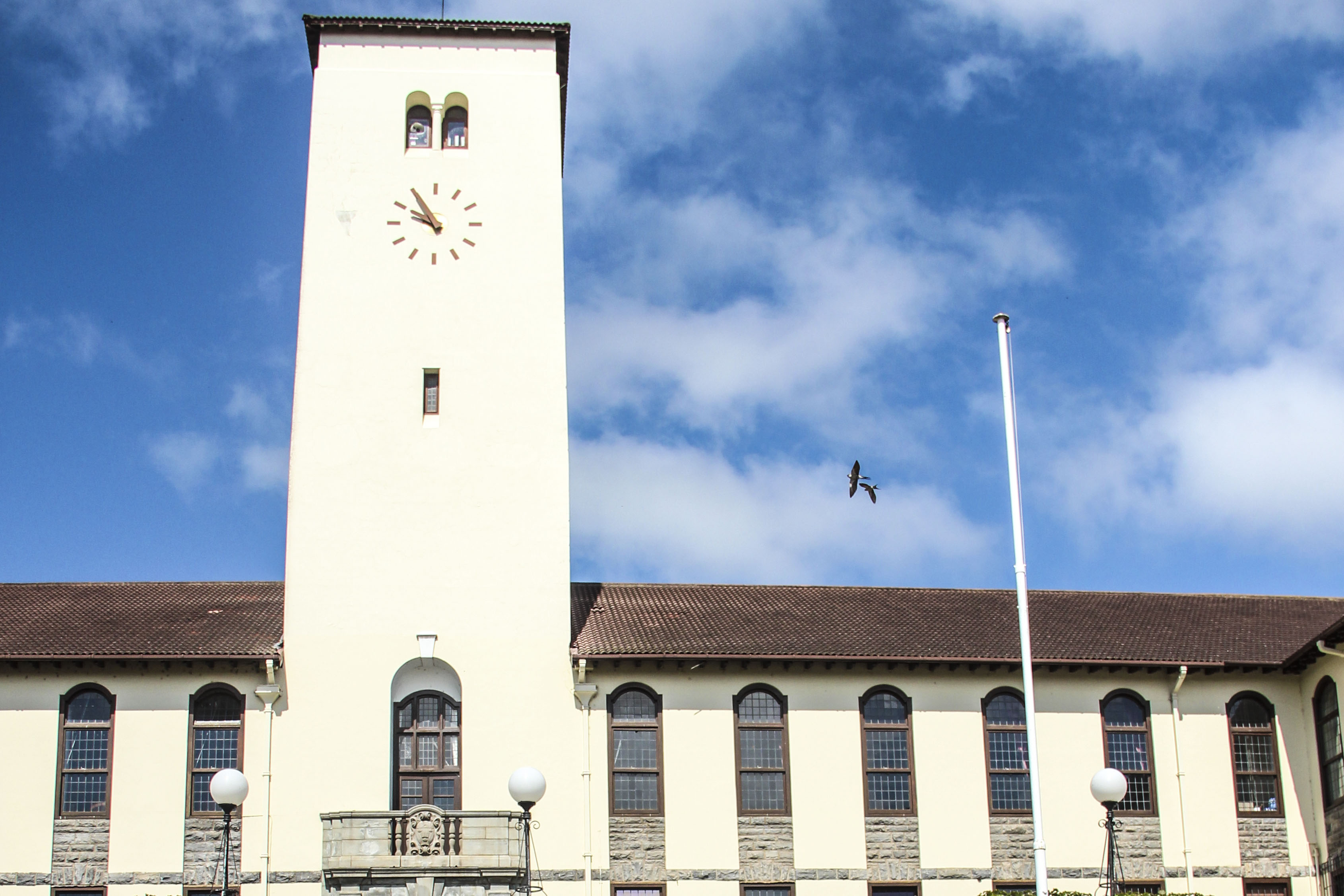 Date Released : 26/06/2012
Liam Pedersen was born in Cape Town, South Africa before moving to the squats of London, thence to the Greyhound bus terminals of the USA before being deported from Mexico and ending up in Colombian jungle where he avoided school and spent idyllic days fishing from a dugout canoe. Eventually polite society caught up with him and he went to Chile, learning
Adam Currie (2003)
Date Released : 31/05/2012
Adam has been writing about the international bunkering and shipping market since 2010, when he joined the Bunkerworld news service. He is the current editor of the Bunker Bulletin - Petromedia's print title focused on the global bunkering sector. In this capacity Adam has expanded upon his
Pebbles Gqunta (1995)
Date Released : 18/06/2012
Two-time SAMA nominee Pebbles is back with another soulful offering featuring Zubz who is also an Old Rhodian (1996) , Nothende, Kabomo and RJ Benjamin.
Rob Maclean (1973)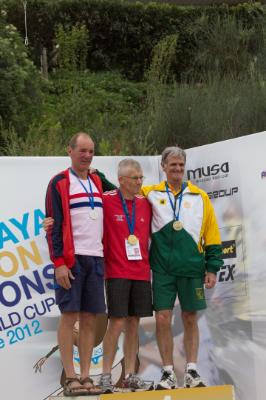 Date Released : 15/11/2012
Rob competed in the World Canoe Marathon Championships, 13-23 September, 2012 in Rome. Paddles from 40 nations took part and whilst Rob was unable to repeat the successes of 2011 with 2 gold medals, he did manage to bring back some 'tin' in the form of bronze and silver medals, coming 3rd in the K1 and 2nd in the K2 (Masters) events that he competed in.
Old Rhodians in the Mail & Guardian Top 200 Young South Africans 2012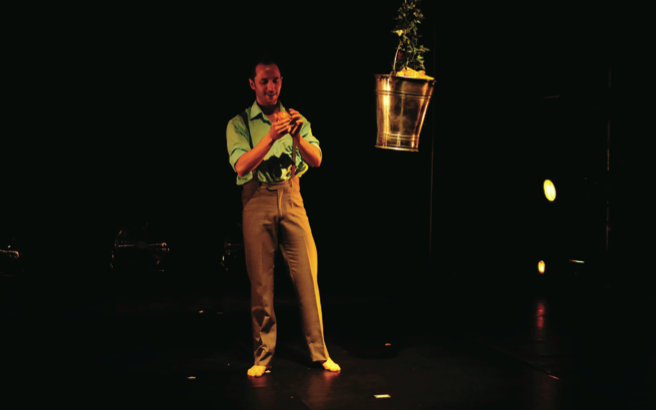 Date Released : 10/08/2012
Six Old Rhodians were nominated for the Mail & Guardian 200 Young South Africans 2012. Bailey Snyman,Daniel Friedman, Michael Markovina, Lindile Mpanza and Melini Moses.
Lisa MacLeod (1991)
Date Released : 17/10/2012
Lisa MacLeod has won Woman in Business of the Year in the South African Chamber of Commerce Business Awards 2012. Currently an assistant editor at the Financial Times Lisa has been involved in most of the strategic newsroom integration projects at the FT over the past nine years, and been part of the senior management team for the past few years
Andrew Lynch(2007) and Mike Winn (2005)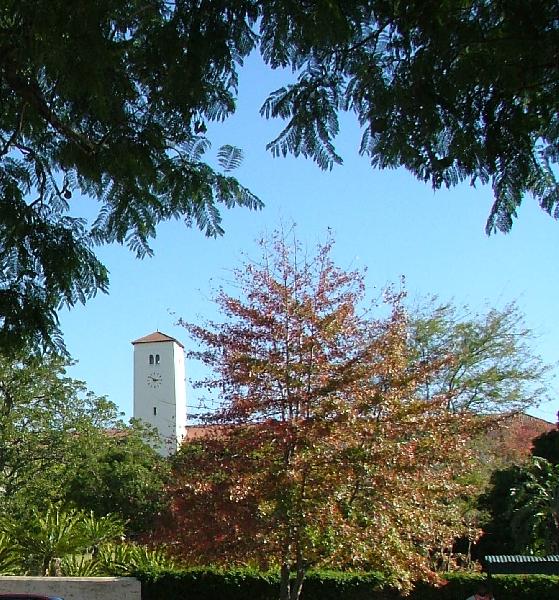 Date Released : 11/07/2012
Cablekiosk.co.za, a new online store which launched this week, was conceived when Rhodes University student, Andrew Lynch was looking for a replacement iPod charging cable. "I looked online and in stores and received such poor service and ridiculous prices - I felt like I was being ripped off." He searched abroad for alternatives. "I convinced a company in China to manufacture a small batch of cables and ship them to me, for a lower price than a single cable in South Africa! I kept one cable and put the rest on
Thandolwethu Zono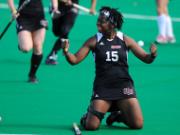 Date Released : 20/11/2012
"Thando Zono brings South African roots to streaking UMass field hockey". Brought up in Grahamstown, her field hockey career began at the age of eight and whilst at Rhodes, she was recruited by former UMass coach Justine Sowry, who convinced Zono to come to Amherst without ever seeing the campus.
Two Old Rhodians have qualified for the London 2012 Olympic Games!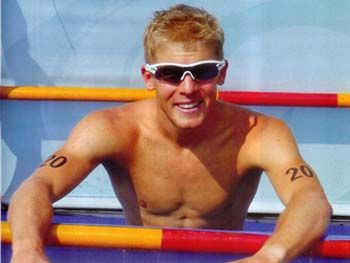 Date Released : 11/07/2012
Triathlete Chris Felgate (2002) and Rower Micheen Thornycroft (2006) have qualified for the London 2012 Olympic Games.
Alistair Mokoena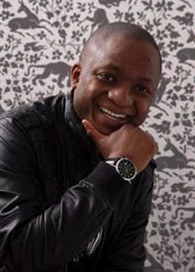 Date Released : 20/11/2012
Alistair Mokoena, previously head of marketing at ABSA Retail & Business Bank, has joined Drftfcb Johannesburg as managing director. Making the announcement, Draftfcb CEO, John Dixon, said he regarded the signing of Mokoena as a 'big signing' for the agency, which has scored several other goals over the course of the year.
Rebecca Davis (2000)
Date Released : 23/11/2012
Rebecca Davis studied at Rhodes University and Oxford before working in lexicography at the Oxford English Dictionary. After deciding she'd rather make up words than define them, she returned to South Africa in 2011 to write for the Daily Maverick. Source: Daily Maverick
Sikelelwa Mgabadeli (1996)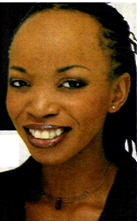 Date Released : 29/01/2013
Everyone will have a voice on TV' THE queen of radio is going to tackle big issues on the small screen again! SAfm presenter Siki Mgabadeli will present a 10-episode current affairs show called The Big Debate.
Tristan Jacobs (2006)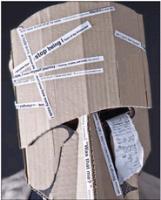 Date Released : 29/01/2013
COMING to the Midlands, fresh from a successful performance at the Musho! International Festival of One and Two-Hander Theatre in Durban, is Tristan Jacobs' Hambre Del Alma.
Liam Pedersen (1989)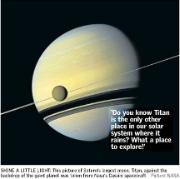 Date Released : 29/01/2013
LIAM Pedersen spent much of his childhood with no electricity, plumbing or books. Now he is building space exploration robots for Nasa in the search for life beyond our planet.
Daniel Galloway (1999)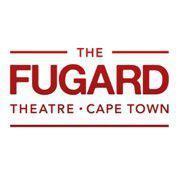 Date Released : 19/02/2013
Executive Director, Daniel Galloway was ecstatic that The Fugard Theatre received a staggering ten nominations for the Fleur du Cap Theatre Awards for productions presented and housed at The Fugard in 2012.
Chris Ndzengu (1987)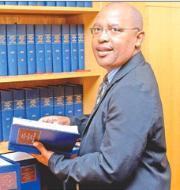 Date Released : 29/01/2013
New head of AFU in Eastern Cape inspired by apartheid injustices to study for career in law.
Graeme Stephens (1982)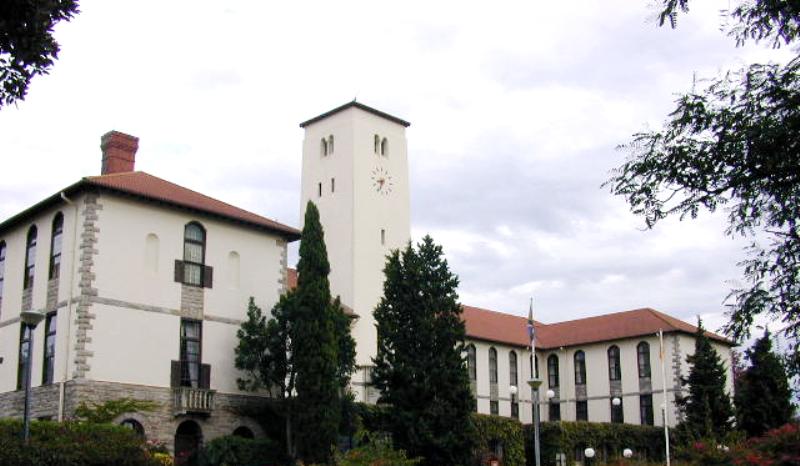 Date Released : 08/02/2013
SUN INTERNATIONAL has appointed Graeme Stephens, its director of new business development, as chief executive from February next year.
Judith Innes (Allen) Cloete 1984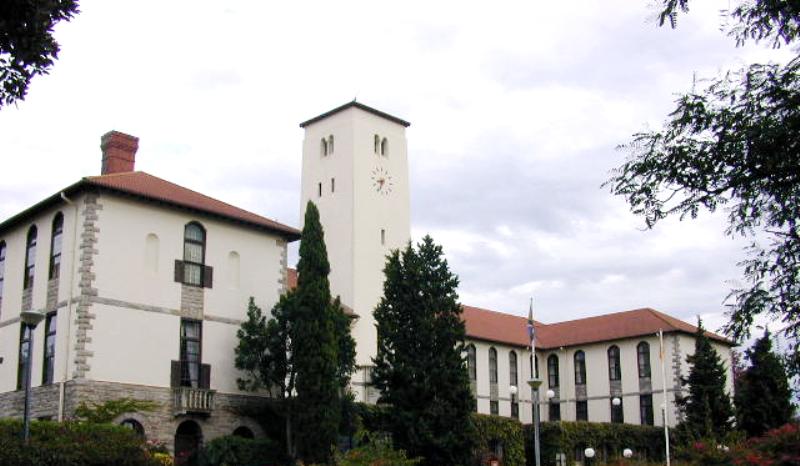 Date Released : 07/12/2012
Congratulations to Judith who has been appointed as a Judge in the Western Cape High Court. She obtained her BA degree from the University of Cape Town in 1983 and her LLB from Rhodes University in 1985. As an articled clerk and attorney until 1994, she gained experience predominantly in the areas of civil and criminal litigation. Her main area of interest has been family law and she
Nikiwe Bikitsha (1996)
Date Released : 07/12/2012
Nikiwe was awarded the Hubert Humphrey's Fellowship and has taken special leave from eTV's News Night, which she co-anchored with Jeremy Maggs. Each year, up to 15 Humphrey Fellows arrive at the Walter Cronkite School of Journalism at Arizona State University
Rylan Fisher(1979)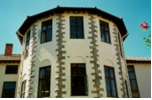 Date Released : 04/02/2013
Ryland Fisher has more than 30 years of experience in the media industry as an editor, journalist, columnist, author, senior manager and executive.
Bongani Ndodana-Breen (1994)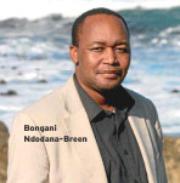 Date Released : 04/02/2013
The invitation extended this year to SA born composer Bongani Ndodana-Breen by the Johannesburg International Mozart Festival (JIMF) is of significance, especially in the context of SA classical music.
Lindiwe Msengana-Ndlela (1985)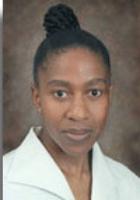 Date Released : 22/02/2013
Dr Lindiwe Msengana-Ndlela has been appointed the municipal manager of Nelson Mandela Bay. Dr Msengana-Ndlela, 47, who was born in Cala and has three grown-up children, will be returning to her home province.
Tony Granger (1970)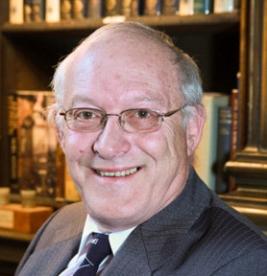 Date Released : 25/02/2013
South African born Tony Granger has been admitted as a freeman of London. Individuals who have made a significant impact in their field are invited to take up the Freedom to acknowledge their contribution.
Dave Foord (1971)
Date Released : 25/02/2013
Director and Chief Investment Officer of Foord Asset Management. Dave Foord founded Foord Asset Management in 1981 with Liston Meintjes and has built it into the company it is today. He began his career at Old Mutual in 1978 and then started his business three years later.
Chris Felgate 2002 and Nikki Grundlingh (2001)
Date Released : 13/03/2013
Chris and Nikki got married on the 15th December 2012 and had been together for 5 years prior. They are currently living in Johannesburg and had their wedding in Kenton on Sea in December. Chris has retired from professional triathlon now
Sim Tshabalala (1986)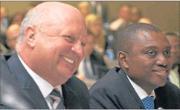 Date Released : 13/03/2013
A NEW ERA AT STANDARD BANK Headline earnings grew 10%, boosted by its operations in the rest of Africa, which posted a significant 69% rise STANDARD Bank Group joint CEO Ben Kruger said at its annual results presentation yesterday the bank expected its offshore operations to turn profitable this financial year
Rod Baxter (1981)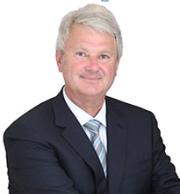 Date Released : 25/02/2013
IT was the sort of dream deal that the shareholders involved won't forget. But for Rod Baxter being at the centre of the famous Consolidated Minerals bidding war of 2007-08 was an experience he never wants to repeat.
Carmen Bisset Carlson (1998)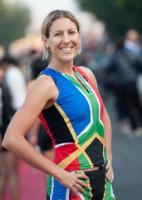 Date Released : 13/03/2013
Anyone paying attention to the triathlon scene in Taiwan in recent years is sure to have noticed the rise in participation among female athletes, some of whom are earning endorsement deals for their healthy beauty. A local cycling magazine recently featured several accomplished young triathletes on its cover, looking every bit as good as professional models (but far healthier and more radiant).
Malvern van Wyk Smith (1972)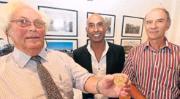 Date Released : 13/03/2013
Van Wyk Smith celebrated for lifetime contribution to language. A RETIRED Grahamstown English professor who spent more than half a century teaching thousands of students – and wrote several acclaimed books – has received a top award for distinguished service to language.
Sim Tshabalala (1986)
Date Released : 13/03/2013
STANDARD Bank Group CEO Jacko Maree, who has been at the bank for more than 32 years, shed a tear yesterday as his newly appointed successors, Ben Kruger and Sim Tshabalala, and a packed house bid him farewell at the annual results presentation.
Noel Nyemba (1995) and Siviwe Kwatsha (1994)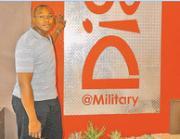 Date Released : 20/03/2013
A pair of former Rhodes University students are using their personal experience of living in student residences - and their strong business partnership - to change the face of student living in Port Elizabeth.
Efemia Chela (2009)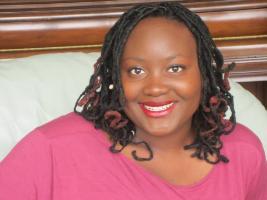 Date Released : 25/04/2014
Rhodes University alumna, Ms Efemia Chela's short story "Chicken" in Feast, Famine and Potluck published in South Africa 2013 has been shortlisted for the 2014 Caine Prize for African Writing yesterday (22 April 2014) in Nigeria. Nobel Prize winner and Patron of the Caine Prize, Professor Wole Soyinka made the announcement as part of the opening ceremonies for the UNESCO World Book Capital 2014 celebration in Port Harcourt, Nigeria.
Cameron Bellamy (2001)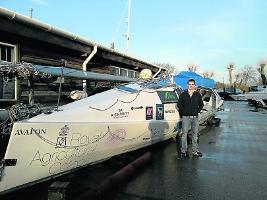 Date Released : 09/05/2014
A RHODES University graduate is among a group of eight entering their final phase of preparations today in a Guinness world record attempt to row more than 8000km – from Australia to Durban. The trans-Indian Ocean expedition – described as a display of sheer bravery and a test of ultimate endurance – is said to be a world first. The crew will set out from Geraldton along Australia's west coast.
Judge Mbuyiseli Madlanga (1985)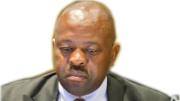 Date Released : 16/04/2013
Marikana Commission evidence leader Advocate Mbuyiseli Madlanga has been appointed as the new Judge in the Constitutional Court.
Alumni flying the flag high
Date Released : 27/03/2013
Talented alumni, Ms Natasha Joseph, Mr Stephen Grootes and Ms Verashni Pillay, are flying the Rhodes University flag high in the South African media industry. The three are among the top achievers recognised by The Media magazine under the banner: top 40 under 40s editors in South Africa.
Tim Abel (2010) and Dylan Smith (2009)- Rhodes Scholars Elect Class of 2014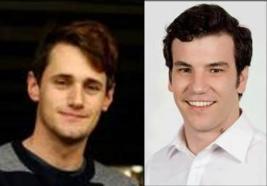 Date Released : 08/04/2014
The Rhodes Scholarships are postgraduate awards supporting outstanding all-round students at the University of Oxford, and providing transformative opportunities for exceptional individuals. The Rhodes Trust provides the Rhodes Scholarships in partnership with Second Century Founder, John McCall MacBain and other generous benefactors.
Judge Lex Mpati (1979)
Date Released : 16/04/2014
Seeing scores of people unable to defend themselves and being needlessly imprisoned motivated Judge Lex Mpati to study law in Grahamstown at the age of 30. This set off a course of events that would see the young Mpati go from petrol attendant, furniture sales clerk and barman to one of South Africa's most respected legal minds, and president of South Africa's second highest court. But he nearly gave up on his legal studies at one point.
Chris Butler (1977)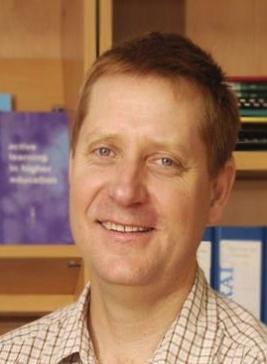 Date Released : 09/05/2014
Chris Butler is professor of primary care and Professorial Fellow at Trinity College. His main research interests are in common infections (especially the appropriate use of antibiotics and antibiotic resistance), and health behaviour change (especially motivational interviewing in health care).
Zola Futshane (1998)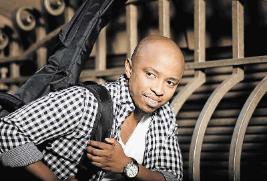 Date Released : 02/07/2014
NEW Afro-soul artist ZolaSoul is making waves in the music industry with the release of his debut album, Thando Lokwenene. ZolaSoul, real name Zola Futshane, has been singing since his primary school days but was given an opportunity to record his music two years ago.
Thina Maqubela (2014)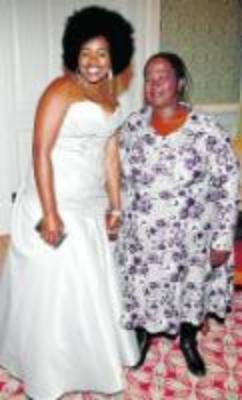 Date Released : 27/06/2014
MOTHERWELL-born Thina Maqubela has proved that success has nothing to do with where one comes from, winning a regional businesswomen's award last week. She's achieved this while working on her PhD in statistics education at Rhodes University.
2014 Standard Bank Ovation Awards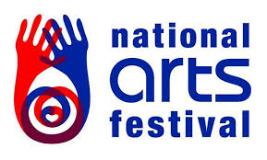 Date Released : 11/08/2014
The Standard Bank Ovation Awards provide a valuable incentive for artists on the Festival's fringe programme to strive for excellence, experiment with innovation and to challenge and shift the boundaries of creativity", said Ismail Mahomed, the Artistic Director of the National Arts Festival.
Justine Cullinan (2001) takes the reigns as 5FM's Station Manager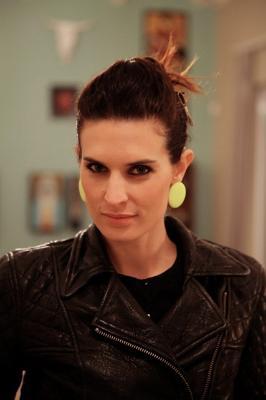 Date Released : 30/10/2014
The 5FM team would like to welcome one of their own back into the fold, as former Marketing Manager Justine Cullinan returned to SA's youthful station this week to take on leadership of the award-winning station.
Prof Nick Binedell (1972)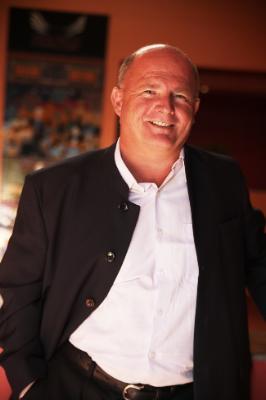 Date Released : 08/08/2014
Professor Nick Binedell has been at the helm of the business school since it was founded in 2000. Having led the business school for more than a decade, Binedell regards this as an opportune time to step down from his current role as Dean.
Cameron Bellamy (2001) and his team claim two world records in Indian Ocean Crossing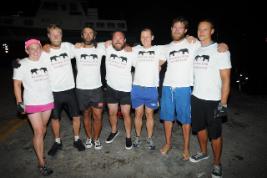 Date Released : 14/08/2014
A seven-person rowing crew has broken two world records for the fastest-ever crossing of the Indian Ocean in a rowing boat. The Rossiter's Avalon also achieved the longest rowing record having arrived in the Seychelles at 14:58 GMT (18:58 local time) on August 7.
Lara Kruiskamp (1998) and Harry Botha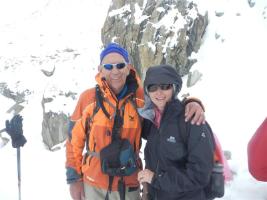 Date Released : 20/06/2014
A broken wrist and altitude sickness could not stand in the way of Ballito resident Harry Botha finishing his Everest marathon adventure.
Graeme Joffe (1989)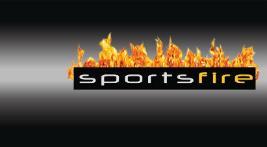 Date Released : 30/09/2014
Time magazine described Thuli Madonsela as "an inspirational example of what African public officers need to be". Dubbed the "Thuli Madonsela" of SA sport, Graeme Joffe is a courageous journalist, instrumental in exposing fraud and corruption in SA sport in an unprecedented manner.
Mike Winn (2005), Nick Pilkington (2004) and Jonathan Millin (2004)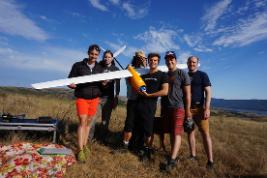 Date Released : 03/11/2014
DroneDeploy, a startup that makes it possible for just about anyone to fly small drones and analyze the images they capture using a tablet or smartphone, has raised $2 million in seed funding, Chief Executive Mike Winn told Venture Capital Dispatch.
Mandela Rhodes Scholarship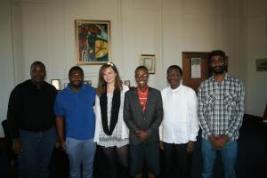 Date Released : 26/11/2014
This year's acclaimed Mandela Rhodes scholarship was awarded to 40 outstanding young South Africans who have the potential to make a difference in society. Rhodes University came out tops with six scholarships followed by the University of Cape Town with five.
Kerry Bobbins (2006) amongst 25 international winners on tour in Germany
Date Released : 11/11/2014
Leading SA scientist meets the elite of Germany's sustainability researchers Kerry Bobbins, a South African researcher at the Gauteng City-Region Observatory (GCRO), is amongst the 25 winners of the international Green Talent Awards who have just begun a tour of hot-spots of sustainable development in Germany.
Cedric Linder (1975) wins the 2014 ICPE Medal for Physics Education.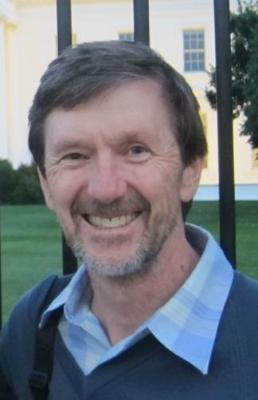 Date Released : 05/05/2015
The International Commission on Physics Education is pleased to announce that the winner of the 2014 ICPE Medal for outstanding contributions to physics education is Professor Cedric Linder
Lakela Kaunda (1983) appointed as COO in the Presidency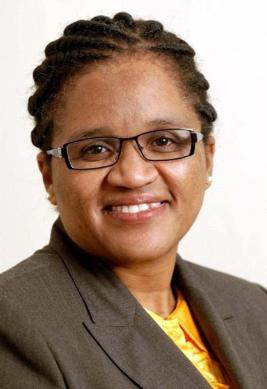 Date Released : 14/04/2015
The Presidency has pleasure to announce the appointment of Ms Lakela Kaunda as Chief Operations Officer, (COO), with effect from 1 November 2014.
The Conversation Africa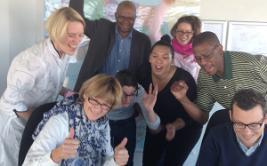 Date Released : 19/05/2015
Journalists and academics are combining their forces to produce magic, said editor Caroline Southey after the introduction of The Conversation Africa news site in South Africa in early May.
Songeziwe Mahlangu Wins the 2014 Etisalat Prize for Literature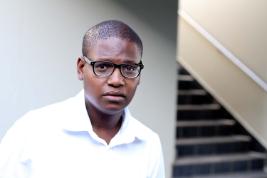 Date Released : 20/03/2015
The winner of the 2014 Etisalat Prize for Literature was announced at the Intercontinental Hotel Lagos, Nigeria on Sunday the 15th of March. South African Songeziwe Mahlangu emerged winner – beating Nigerian Chinelo Okparanta, author of 'Happiness, Like Water' and South African Nadia Davids, author of 'An Imperfect Blessing'.
St. Claire Marlin Adriaan (1997)
Date Released : 14/04/2015
WASHINGTON, D.C.—NCLR (National Council of La Raza) is pleased to announce that 15 stellar educators from California, Colorado, Utah, Tennessee, Massachusetts, Missouri, Texas and Washington, D.C.
Inspirational business leader receives national honour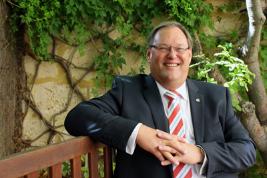 Date Released : 17/02/2015
Encouraging students to take responsibility for their educational success and career aspirations are core roles of university academics, according to Professor of Accounting at The University of Notre Dame Australia's School of Business and 2015 Order of Australia Medallist, Derek Parkin OAM.
Rev Dr Simon Gqubule (1973)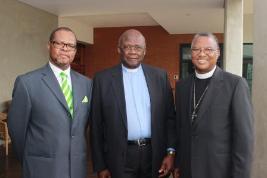 Date Released : 20/05/2015
The SETH MOKITIMI METHODIST SEMINARY inaugurated it's very first Grand Chancellor the REV DR. SIMON T. S. N. GQUBULE at the Opening Ceremony in Pietermaritzburg on Sunday 1 February 2015.
Thato Mabelane (2001)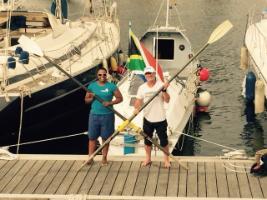 Date Released : 19/01/2015
Former South African rowing team member and Johannesburg resident, Thato Mabelane, will attempt a 30 day row across the Atlantic Ocean with seven other multinational rowers. They are expected to leave on Monday 19 January.
Anthony Akerman (1969)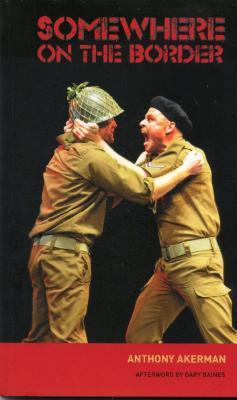 Date Released : 13/04/2015
Wits University Press is pleased to announce that the English Academy of South Africa's 2014 Thomas Pringle Award for Best Short Story / Play has been awarded to Anthony Akerman, the author of Somewhere on the Border published by Wits University Press in 2012.
Jeneen Galbraith (1988)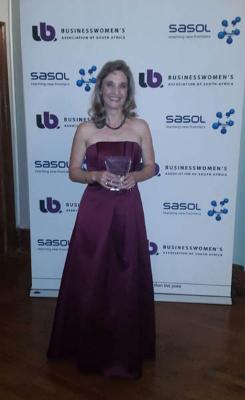 Date Released : 28/08/2015
Galbraith Named Cape Town Business Woman Achievers Award winner in the Professional Category