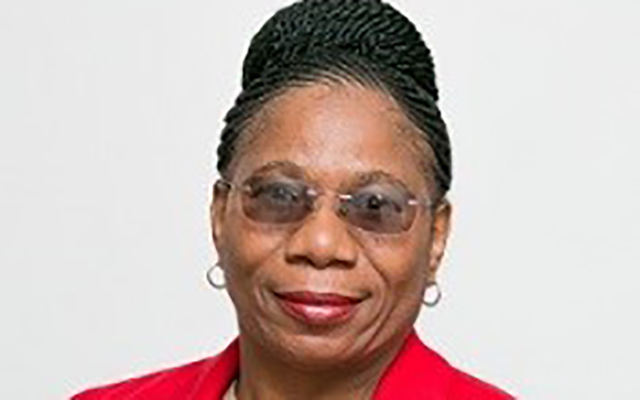 Rhodes University has appointed Dr Zethu Mkhize as its first-ever Harassment and Discrimination Manager in the Directorate for Equity and Institutional Transformation.
The highly qualified Dr Mkhize started in her new role at the University this week.
Her responsibility includes transformation, advocacy and awareness-raising in respect of harassment, discrimination, sexual assault and violence. She is in charge of the coordination of all complaints and the development and monitoring of related policies, programmes and training.
Dr Mkhize has a PhD from the University of South Africa, where she researched the role of social work in a child-headed household. She also has a Masters from the University of Zululand.
She lectured at the University of Zululand for a number of years where she also worked as Project Manager for the institution's HIV & AIDS project. Her experience with students grew when she occupied the role of Dean of Students at the university until 2015.
Dr Mkhize has spent a lot of time training social auxiliary workers and has performed an active role in the empowerment of women. She has worked with abused women, orphaned and vulnerable children, grandmothers who are raising their grandchildren, those affected by HIV/AIDS, AIDS counsellors, people with disabilities, and teenagers against drug abuse.
She has facilitated workshops on gender issues, wellness and disease management, and corporate wellness, as well as provided training on life skills and sexuality, and emotional intelligence.
Furthermore, Dr Mkhize has presented myriad conference papers on a diverse range of topics, including understanding teenagers, teenage childbearing, cross-cultural service delivery, social work in South Africa, domestic violence, treatment of persons with HIV/AIDS, AIDS orphans, gender-based violence, community development, professional conduct, student leader in institutions of higher learning, and women's rights.
She has occupied various ministerial appointments including:
- Member of the Ministerial Task Team on the re-engagement of veteran/retired social workers at the Department of Social Development
- President of the South African Council for Social Service Professions (SACSSP)
- Member of the Ministerial Review Committee on the White Paper for Social Development
- Chairperson of the Siyabonga Shelter for the street children
- Chairperson of the Zululand Mental Health Society
- Member of the Grantham Park School Governing Body
- Member of the Executive Committee of Amangwe Village
- Secretary for the Association of South African Social Work Education
- Member of the Council for the University of Zululand
- Ministerial appointee (Minister of Social Development) serving on the South African Council for Social Service Professions (as President of Council)
The University would like to warmly welcome Dr Mkhize to the Rhodes University family.
"We are looking forward to your positive contribution as a partner in strengthening our ongoing programme against sexual and gender-based violence. We hope your time with us will be fulfilling and rewarding", Vice Chancellor, Dr Sizwe Mabizela said.