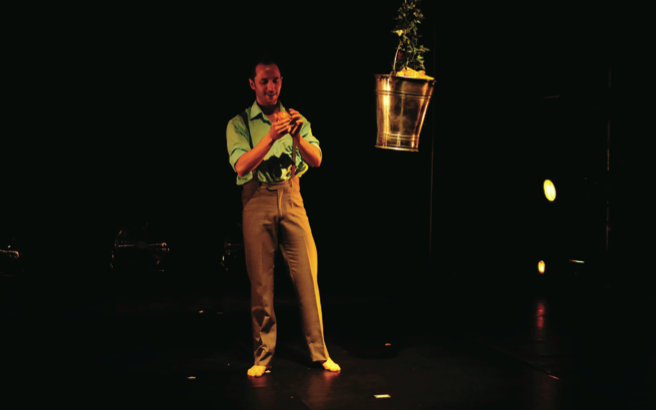 Six Old Rhodians were nominated for the Mail & Guardian 200 Young South Africans 2012. Bailey Snyman, Michael Markovina, Daniel Friedman, Lindile Mpanza and Melini Moses and Angus Powers.
ARTS & CULTURE
Bailey Snyman (1996)

Dancer / choreographer / lecturer
There are many career paths in dance — performance, teaching, choreography. Bailey Snyman excels in all three. Through the Matchbox Theatre Collective, which he co- founded in 2006, Snyman performs, teaches and creates contemporary choreographic techniques in between lecturing physical theatre at Wits University. As the 2012 Standard Bank Young Artist Award winner for Dance, Snyman has another title to add to his list. For 34-year-old Snyman, working with children, students and professionals gives him a better understanding of how different people engage with dance. Snyman can relate. Having grown up in Kimberley, his first real experience of dance was at a National Arts Festival in 1993. That visit inspired him to study drama at Rhodes University, where he completed a master's in choreography and contemporary dance studies. Today Snyman is putting the final touches to his latest work — Moffie — which will premiere at his old stomping ground, Grahamstown, at the festival in July.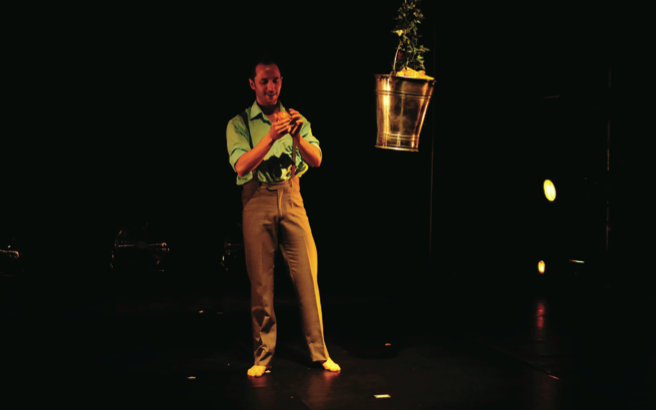 -Zeenat Mahomed
Arts & Culture
Daniel Friedman (1999)
Comedian: Deep Fried Man
Initially a sad folk singer, Daniel Friedman's alter ego Deep Fried Man metamorphosed into a comedian after watching the New Zealand musical-comedy series Flight of the Conchords. From there the 31-year-old had a rapid rise on the local circuit, winning Best Newcomer at the Comics Choice Awards in 2011 and a Standard Bank Ovation Award for his debut one-man show, Deeply Fried. With a Woody Allenesque flair for self-doubt, the motor-mouth hipster, who considers his day job to be signing on to Twitter, is still questioning his success: he is definitely weird compared with the mainstream big-name comedians he gets booked alongside. For one thing, he doesn't like rugby and he doesn't do racial humour — unheard of in an industry built on historical stereotypes. "I think I appeal to the younger people in the audience who were brought up on South Park," he says. It is this audience who will grow up with him.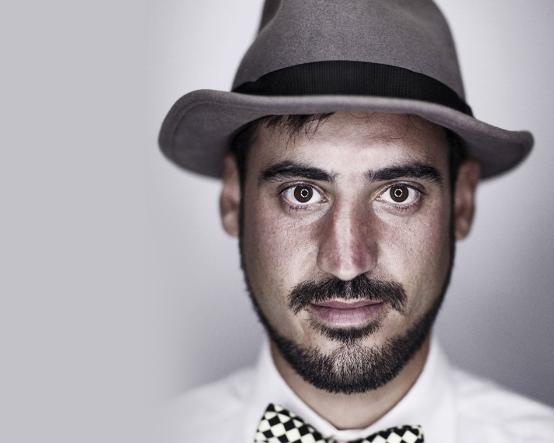 — Nadine Botha
Environment
Michael Markovina (2004)

Co-founder: Moving Sushi
Michael Markovina has always had a deep love for the ocean, but he never imagined how far it would take him. From 2008 to 2010, along with his girlfriend Linda Schonknecht, Markovina crossed sea, sky and land to find, record and share innovative solutions to saving our marine life.
It was while working with the Wildlife Conservation Society in Gabon that Markovina, a fisheries biologist, came across two coast guards who inspired his epic marine expedition, Moving Sushi. Despite the depressing state of over-fishing and exploitation, the two were working exceptionally hard to create real possibilities for change. Markovina resolved to find similar people across Africa, Europe and Asia who, with positive ideas and projects, are turning a critical situation around. Schonknecht is a photojournalist and, in filming and sharing stories, they hoped to inspire action and "Africanise" solutions.
Travelling from Betty's Bay to Tokyo and back in "Johnny", a 4×4 that doubled as their home, Markovina and Schonknecht discovered their thoughts on marine conservation came to be worlds apart from the ones they'd started out with. Over two years, crossing 42 countries, they photographed and filmed individuals who, by adapting solutions to suit their cultures and communities, are proving that change is possible. They soon realised that the real story was not about fish but about what a fish represents to people. And although people are the problem, they're are the solution.
In addition to a documentary, photographic exhibitions and talks, Markovina started TEDxSeaPoint — a local, self-organised event, in the tradition of TED, which brings people together to share "ideas worth spreading". Like Moving Sushi. It's part of his grand plan to link people globally and, in sharing ideas, change the fate of marine life. Despite another ambitious expedition — diving from Mozambique to Somalia — 30-year-old Markovina believes his foray into saving what he loves most is just beginning.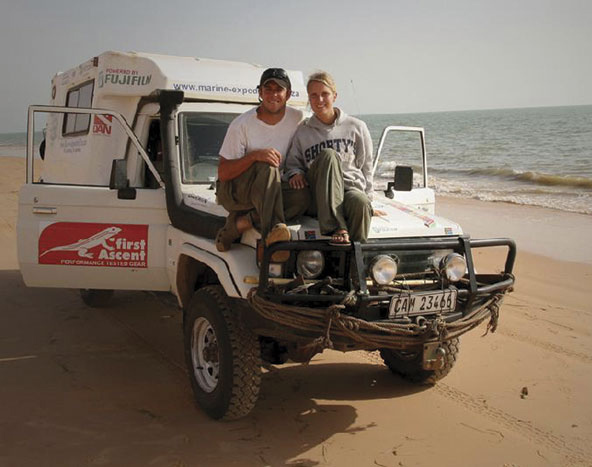 — Lu Larche
Media & Film
Angus Powers (1994)
Sports journalist
Though award-winning sports journalist Angus Powers has had the pleasure of interviewing and writing about a variety of elite South African sportsmen and women, his greatest pleasure comes from telling the stories of those who have "achieved greatness in the face of overwhelming adversity". The year 2011 was a particularly good one for Powers as he bagged just about every award a sports writer could hope for, from Pica's Feature Writer of the Year to the SAB Sports Media Award for Print. If that wasn't enough, he also helped to pen Rugby: In Our Blood — a light and frothy account of the illustrious history of South Africa rugby. He admits it will be difficult to better last year's sterling performance, but awards aren't his game. "You just need to be receptive to what's going on around you instead of focusing on any one thing. Do that and success will find you."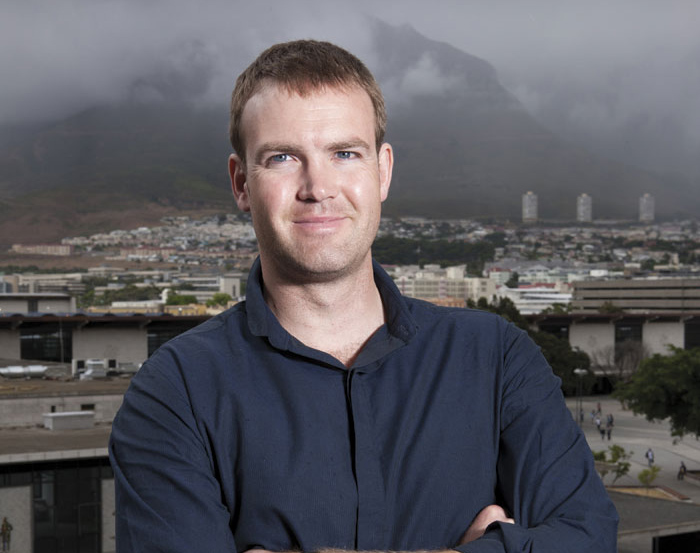 — Nickolaus Bauer
Media & Film
Lindile Mpanza (2004)

TV producer: 3rd Degree
Grounded, courageous and principled — three words that could describe both Lindile Mpanza and the powerful human-interest documentaries she produces for 3rd Degree. Take her story about a family whose four-year-old died mysteriously on the operating table of a public hospital after going in to get a few teeth pulled. The young girl's parents were made to wait six hours, not knowing whether their child was alive or dead. The post-mortem revealed she died of unnatural causes and, eventually, the doctor was found guilty.
"Being able to give a voice to someone who has given up all hope of ever getting justice" is partly the reason Mpanza shoulders big emotional stories like these.
It's a heavy responsibility for a 26-year-old but she knows that if she chooses the right stories and asks the right questions she can use this powerful medium to empower people and effect real change, although that's easier said than done. "Persuading someone to open up and share something they would never share with anyone is hard, but asking them to do it on a medium like TV, for millions to see, can prove really difficult." But she's never shied away from telling the tough stories, working as hard to gain an interviewee's trust as she does to access information.
Mpanza has come a long way since she was named top television journalism student at Rhodes University in 2007, winning a Carte Blanche Investigative Journalism scholarship and the opportunity to hone her skills as a researcher. She must have really applied herself because, just four years later, she won the television feature category in the CNN Multichoice African Journalist of the Year Awards and recently accepted a Discovery Health Journalism Award in the TV category. It's easy to see why Mpanza features in this year's Cool and Black — a directory celebrating black African talent in the creative arts.
— Cat Pritchard
Media & Film
Melini Moses (1998)
SABC senior reporter
Calling Melini Moses an accomplished radio journalist doesn't seem sufficient. As the recipient of the 2011 CNN Multichoice journalist of the year award in the radio general news category, the 2011 National Press Club journalist of the year for radio and the 2009 Gauteng Vodacom journalist of the year in the radio feature category, she is living up to her lifelong ambition of telling stories that would otherwise go unnoticed. From covering famine in Somalia to crime and corruption in all its forms, it is easy to see why Moses was one of two journalists in Africa to be awarded a 2012 World Press Institute fellowship. Her current position as senior specialist reporter and freelance news anchor for SAfm has taught her to embrace technology and think more creatively when creating stories. Living by the motto, "To whom much is given, much is expected", she has learned to work hard to achieve her goals and appreciate the rewards.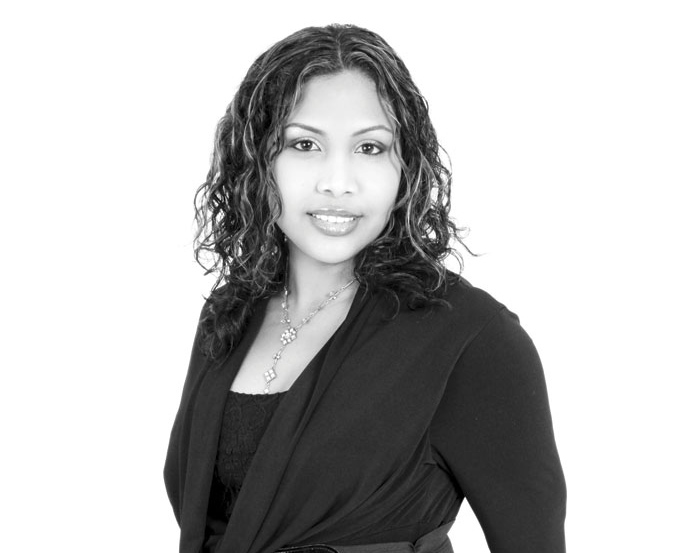 — Amanda Strydom
Source: Alumni
Please help us to raise funds so that we can give all our students a chance to access online teaching and learning. Covid-19 has disrupted our students' education. Don't let the digital divide put their future at risk. Visit www.ru.ac.za/rucoronavirusgateway to donate