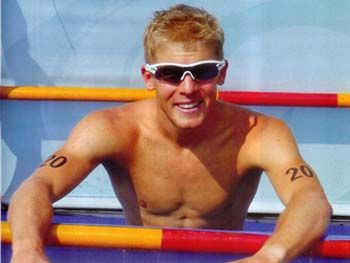 Triathlete Chris Felgate (2002) and Rower Micheen Thornycroft (2006) have qualified for the London 2012 Olympic Games.
Zimbabwe's top triathlete, Chris Felgate, will be hoping to make his country proud when he faces the waters for the 1 500m swim, 43km bike ride and a 10km run, come August 7.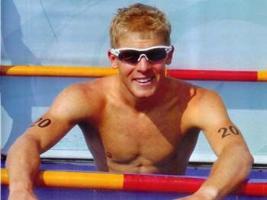 It will be the second time Felgate competes at the Olympic Games after finishing 42nd out of 55 in Beijing, China, four years ago.
Asked about his aim this time around, he said it will be for "the best race" that will "hopefully put me in the top 40".
Growing up in Harare several years ago, Felgate was a competitive swimmer enjoying practising at Highlands swimming pool during his free time.
Advice to him from friends at the age of 14 was all he needed to realise he could combine his swimming talent, racing gift and his love for bike ride for a sport in triathlon.
His road to London saw him sweating for two years in a series of races that won him points for a ticket to the international gala.
The South Africa-based sportsman acknowledges the support from his parents, fiancé, triathlon Zimbabwe team and his company BSG Africa (one of his sponsors) to have been the backbone of his career.
It is because of them he feels "without their understanding, I would not be able to have achieved what I have done."
Micheen Thornycroft, Womens Boatrace A Crew 2006-2009, has qualified for the London Olympics representing Zimbabwe in the heavyweight scull. She had qualifying races in Egypt against other African countries toward the end of last year, which she won to earn her spot. The first hurdle prior to this was to prove that she was the fastest in Zimbabwe and perhaps an even earlier hurdle was to get fast in a scull- a boat she had not rowed in a while as her university rowing consisted of a lot of sweep oar.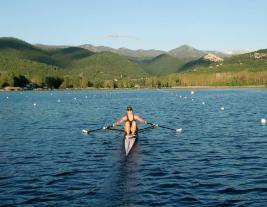 Since then she has competed at 2 rowing world cups coming 10th and 13th respectively. Her aim for the olympics, let alone the dream of qualifying, is to be placed in the top 12 out of the 30 or so competitors
Micheen competed in 4 boatraces at Rhodes winning in 2006 and 2007 and coming second in 2008 and 2009. She was captain in 2007, vice president in 2008 and president in 2009. While at Rhodes Micheen, known as Mouse, competed at Henley in a very good coxless four-the whole boat going on to make Blues as well as a pair with her sister Rose for Zimbabwe at the World Under 23's.
Source: Herald On Line and rurcboatrace
Source: Alumni
Please help us to raise funds so that we can give all our students a chance to access online teaching and learning. Covid-19 has disrupted our students' education. Don't let the digital divide put their future at risk. Visit www.ru.ac.za/rucoronavirusgateway to donate