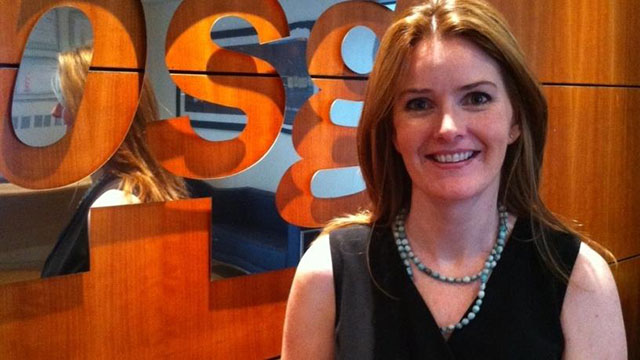 As a female consultant, being underestimated can work in your favour, says Laura Poultney, relationship sales support manager at BSG. Careers in the fields of science, technology, engineering and maths (STEM) are the driving force behind innovation and the technological transformation the 'Information Age' promises. In South Africa, only 13% of graduates in those fields are women, despite South Africa being ranked 19th out of 144 countries in the 2017 Global Gender Gap Report.
Laura Poultney, BSG's Relationship Sales Support Manager, has, over her 15 years with the organisation, blazed a path for women in STEM, building her career and mentoring others to do the same.
Poultney received a BCom (Hons) in Information Systems and Management from Rhodes University in 2001. In 2002, she began her career at BSG as a Business Consultant. Within a year, she was collaborating on multimillion-rand projects, and within two years, she was promoted to a more senior Business Consultant role. In 2006, looking for a new challenge, she took on the role of Business Development Executive, and after the birth of her daughter in 2015, she transitioned to the role of Relationship Sales Support Manager.
"During my time at BSG, I've worked with strong female consultants and mentors who put in the work to build credibility through their exceptional ability to deliver. It's been an honour and inspiration to work with these tenacious role models. I also had the benefit of working alongside and being mentored by our then CEO, Greg Reis, who has always been passionate about nurturing young talent."
Poultney has, in her own right, imparted value through mentoring at BSG and guest lectures at various universities. Her advice for female graduates looking to start a career in STEM:
1. Be happy to learn
As an Honour's student entering the working world, you are tempted to think you are at the top of your game. This is a blocker for growth. Be open to learning and adapting. You have a great foundation, now build on it.
2. Be humble
Be prepared to take the notes in meetings, listen to mentors and do the work others don't want to do. This allows you to take in information and later provides the foundation for you to connect the dots and challenge assumptions.
3. Take something positive out of every opportunity
If you are assigned to a challenging project and sometimes need to put in the extra hours, see it for the opportunity it is. If you have to deal with a particularly difficult stakeholder, learn from the experience. Challenges like these build your resilience and prepare you to deal with similar situations better in future.
4. Work a little bit harder
Poultney credits her success to a simple motto: "Work a little bit harder than everyone else." As a female consultant, being underestimated can work in your favour. You have the opportunity to delight clients by delivering beyond their expectations. Don't be afraid to go the extra mile and prove yourself.
5. Take people along with you on the journey
The most successful consultant is the one who is part of a well-functioning team. Success is a team sport, so invest in your colleagues and team. Coach, support and uplift them.
6. Picture yourself in the position you want
Aspiring to be a team lead? Start role modelling the qualities of a great team lead, no matter what your current position is. Work hard to delight the client. Coach and provide direction to those around you and your promotion will come sooner than expected.
7. Don't be afraid to ask for it
As women, we generally have a preference for putting the needs of others before our own. Poultney says her role models have not been afraid to ask for what they want. Deserve a promotion? Own it, earn it and ask for it. Remember that you aren't always going to get it and know how to deal with setbacks.
8. Have those courageous conversations
Are you unhappy, because you are being overlooked or have an innovative idea you're afraid to share? People are just people. Be brave and have those difficult conversations. It will pay off.
9. It's okay to let your feelings out
As women, nearly all of us have experienced the negative stereotyping of emotions in the workplace. From Poultney's experience, she encourages women in STEM to understand their feelings and recognise that it is okay to express them. "Expressing your feelings helps your mentor and manager understand your needs and frustrations, equipping them to support your journey better." She also recommends, as Stephen Covey advocates: "Spend your time in your 'circle of influence', look for what you can positively change first, before expecting it of others."
10. You don't have to give something up
Women often feel that they need to compromise if they want both a family and a career. Poultney's experience at BSG has taught her the opposite. "BSG gives their people the flexibility they need to continue to add value without compromising their quality of life or their families." It isn't always easy, but with the right attitude, more companies are open to accommodating a healthy work-life balance. Determine what you want and articulate that effectively. There is a fit out there for everyone.
After 15 years at BSG, Poultney currently lives in the Eastern Cape with her husband and young daughter. Enjoying a healthy work-life balance and, with access to enabling technology, continuing to add considerable value at BSG.
Source: The Global Gender Gap Report 2016 and 2017
https://www.itweb.co.za/content/6GxRKqY8VdxMb3Wj
BSG
Source: The Global Gender Gap Report 2016 and 2017