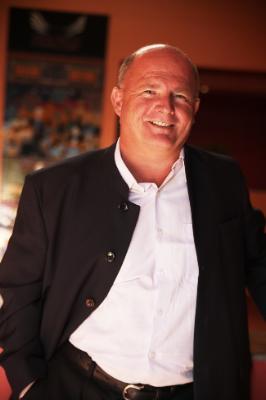 Professor Nick Binedell has been at the helm of the business school since it was founded in 2000. Having led the business school for more than a decade, Binedell regards this as an opportune time to step down from his current role as Dean.
The University's Vice Chancellor Professor Cheryl de la Rey said, "Professor Binedell has made a considerable contribution to business education in South Africa over many years, for which we thank him. Under his leadership, Gibs has grown significantly to become a world-class, internationally accredited business school which has made, and will continue to make, a substantial impact on the performance of business in South Africa."
Commenting on his decision to step down as Dean, Binedell said, "It has been an enormous privilege and pleasure taking the journey we have over the past 15 years. Gibs has a strong and stable leadership team in place with significant experience and expertise and I have no doubt they will continue to grow and develop the school in the years to come."
A process to appoint a new Dean will be initiated shortly. Binedell will remain in his current role until such time as the recruitment process is finalised and an appropriate handover to his identified successor is complete. Following the appointment of a new Dean, Binedell will play an active role as a professor at the business school and remain involved in university activities.
Source: http://www.biznews.com/briefs/2014/08/nick-binedell-steps-dean-gibs/
Source: http://www.biznews.com/briefs/2014/08/nick-binedell-steps-dean-gibs/
Please help us to raise funds so that we can give all our students a chance to access online teaching and learning. Covid-19 has disrupted our students' education. Don't let the digital divide put their future at risk. Visit www.ru.ac.za/rucoronavirusgateway to donate