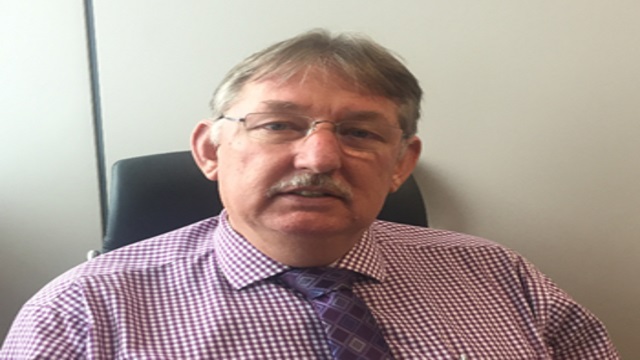 The African Development Bank is pleased to announce the appointment of Mr. Trevor de Kock as Director Financial Management with effect from 1st July 2017.
A South African national, Trevor is a seasoned professional with more than 25 years of experience in banking, development finance, and treasury and risk management.
Mr. de Kock joined the Bank in 1999 as Division Manager, Financial Technical Services Division, in the Treasury Department, where he was responsible for supporting the development and roll-out of the Bank's market-based lending products. In 2007 he moved to the Financial Management Department as Division Manager, Treasury Risk Management with the overall responsibility for treasury compliance and risk reporting, treasury risk analytics and treasury information systems. He has also been Officer-in-Charge of the Financial Management Department since December 2012, which also has responsibility for the overall asset and liability management of the Bank, including the Bank's Income Model and financial sustainability assessments and projections, interest rate, currency and liquidity risk management and the development of financial policies.
Mr. de Kock has been involved with a number of Bank initiatives including: leading the development of the Bank's first Policy on Guarantees, the introduction of Risk Management Products, the framework for Lending in Local Currencies as well as various task forces and the sixth General Capital Increase of the Bank.
He initially trained as a physicist and started his career in laser research where he worked for a period of seven years. He then made a career change and moved into the treasury field, first at a commercial bank and then with the Development Bank of Southern Africa, prior to joining the African Development Bank.
Mr. de Kock holds a Master of Science in Physics from Rhodes University, South Africa, and a Masters of Business Administration from the University of Pretoria, South Africa.
President Akinwumi Adesina commented, "Trevor has been a well-tested hand at the Bank, with extensive experience in treasury, risk and financial management. His strong experience in formulating the Bank's annual Medium Term Financial Outlook and the monitoring of the Bank's financial health as well as sustainability will be very useful in this role."
https://www.afdb.org/en/news-and-events/senior-leadership-appointments-announced-at-the-african-development-bank-17284/
Source: Alumni Relations
Please help us to raise funds so that we can give all our students a chance to access online teaching and learning. Covid-19 has disrupted our students' education. Don't let the digital divide put their future at risk. Visit www.ru.ac.za/rucoronavirusgateway to donate