Facilities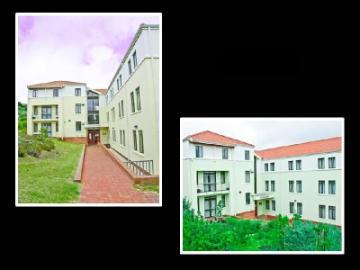 Being one of the newer Residences on campus, Joe Slovo is well designed and furnished with modern facilities. The Residence contains 104 rooms and two common rooms. Both common rooms are fitted with televisions, DSTV and DVD players. Adjacent to the common rooms are kitchenettes, each equipped with a microwave and fridge. Laundry facilities, with washing machines and tumble dryers, are available to students at no additional cost.
Students in Joe Slovo Residence are each allocated a single room for the year. Each room has a single bed, table, chair, two-bar heater, cupboard (with hanging and storage space), pin board and a bookshelf. The rooms do not have en suite facilities or a basin but bathrooms (with showers, basins and toilets) are located on each level. Linen (pillows, duvet inner, duvet / pillow covers and sheets) is provided to each student.
Each room has a LAN port providing internet access through the student's username and password. Printing facilities are also available in the Residence, the cost of which is deducted from the student's printing balance.
Outside, the students of Joe Slovo have access to benches and outdoor braai facilities.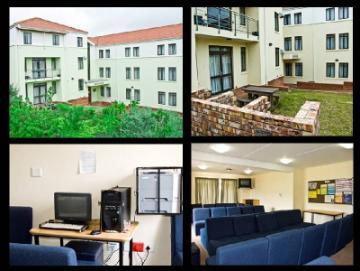 Last Modified: Fri, 11 Sep 2015 08:37:12 SAST