By Mbalenhle Buthelezi
MAKHANDA, South Africa - A diverse class of digital media leaders has highly praised the digital media management short course they attended recently at Rhodes University's Sol Plaatje Institute (SPI) for Media Leadership.
The aim of the five-day "Essentials of Digital Media Management" course was to provide a range of digital strategies and insights, as well as practical skills, that equip participants to make direct and immediate interventions in their respective jobs.
Toby Gedze, a Lab Manager at the Rhodes University Community Engagement's Social Innovation Hub, said the course was highly effective and introduced the participants to several digital platforms and applications they can use to strengthen their communications and engage with their audiences.
Thandiwe Matyobeni, who also works at Social Innovation Hub, said: "The course has reignited a drive towards creating content and a new inclination to improve the quality of mobile content creation. It has also provided fascinating insights into digital media which will inform my future studies and research as digital media is my field of interest."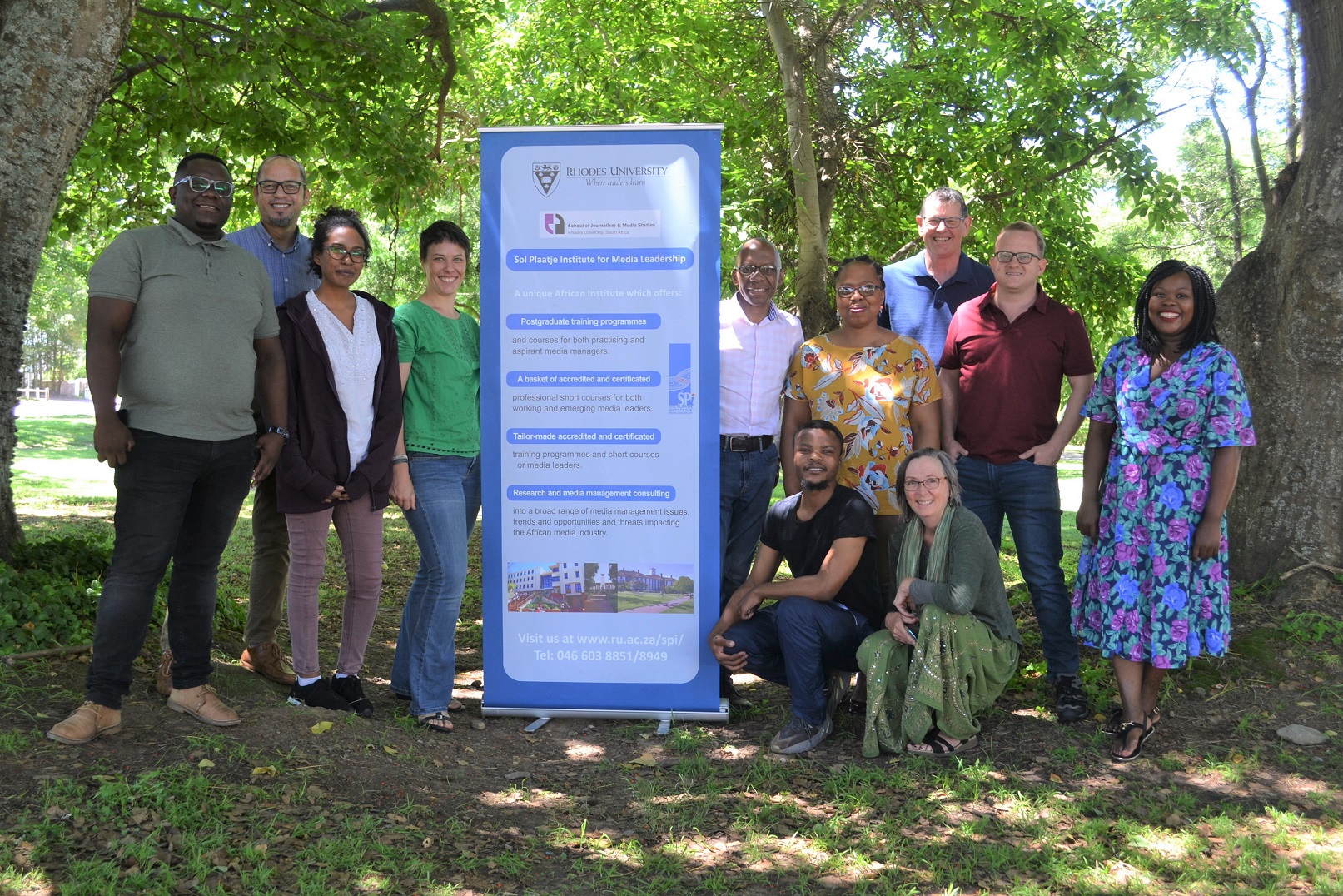 The course was relevant to the diverse group of participants who engage with different audiences on various digital and social media platforms. The group of participants included communications and public relations officers, lab managers and web administrators.
The topics that focused on multimedia content creation using mobile devices, social media and email newsletters were the most popular among the participants.
Ryana Johnson, a Media, Communications and Advocacy Officer at the Rhodes Restoration Research Group in the Department of Environmental Science at Rhodes University, commented:
"This is a very high-quality learning product. I have been working in the field of facilitation and adult education for some time, and being a student myself can be frustrating. This course is well designed and presented, and left me feeling empowered, stimulated and inspired."
Many of the participants found value in the practical exercises and working in teams to share their knowledge and experiences with colleagues.
The course was jointly led by Steve Kromberg and Michael Salzwedel, who are experts in the digital industry and specialise in communication strategies, digital media management, online business models, wearable technology and digital media ethics.
Christopher Matobagi from North-West University added that his colleagues would also benefit immensely from the elements of the course he will share with them.
The SPI runs a basket of other certificated professional media management and media business courses (please visit www.ru.ac.za/spi/) and offers the only formal postgraduate qualification in media management in Africa and the developing world.
The postgraduate course, currently offered on a one-year fulltime-basis although there are plans to also simultaneously roll it out as a distance course, has graduated more than 500 of these top-level aspirant media leaders since 2004, when this qualification was established.
Most of these postgraduates today occupy senior positions in the media in Africa and internationally. Many of these students have graduated with master's degrees in South Africa and overseas within one academic year, often notching distinctions, which they largely attribute to the valuable knowledge and understandings gained on the SPI's Postgraduate Diploma in Media Management, which is pegged at the honours degree level.
For more information on the SPI's courses, please contact the Institute's Course Co-ordinator, Mbali Buthelezi, at m.buthelezi@ru.ac.za, or call her on 046 603 8949.
Last Modified: Thu, 19 Mar 2020 15:23:32 SAST