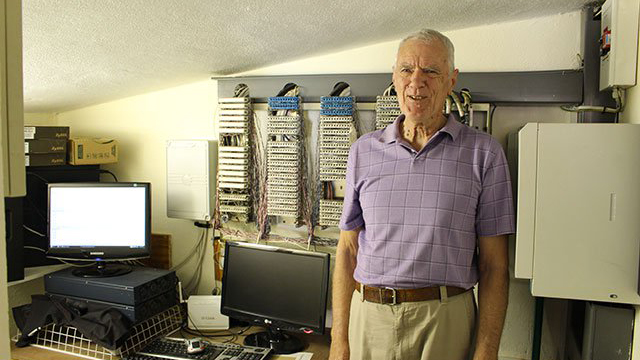 Internet legends of South Africa
The Internet in South Africa, and the telecommunications sector in general, would have looked very different if it weren't for passionate techies.
South Africa's history is filled with people who challenged Telkom's monopoly, for example, and helped drive down the cost to connect.
This includes those who worked to overcome the technical and institutional barriers to establishing South Africa's first Internet link, to those who helped build the vast networks we connect with today.
Selecting just a handful of legends from South Africa's tech and telecoms space is a tall order, so for this article we set a few limits to keep it manageable.
Mainly, we looked at significant contributions to Internet access in the country.
For a different perspective, the Internet Society also maintains a list of African Internet Pioneers.
Mike Lawrie
A logical place to begin is the man who is credited with setting up South Africa's first TCP/IP link to the United States.
In 1988, Mike Lawrie lead an informal team at Rhodes University which used donated equipment to salvage their own Internet gateway.
By 1990 they attempted their first TCP/IP connection, linking computers at Rhodes and the University of Cape Town via UNINET. In 1991, the first international TCP/IP connection was made between Rhodes and the home of Randy Bush in Portland, Oregon.
Two men from other universities helped Lawrie in achieving the milestone: Alan Barrett from the University of Natal, and Chris Pinkham from the University of Cape Town.
https://mybroadband.co.za/news/telecoms/269555-internet-legends-of-south-africa.html