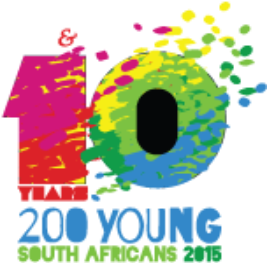 Thirteen Old Rhodians in the top 200 Young South Africans 2015!

"Each year Mail and Guardian find 200 young people, aged 35 and under, who were born here or have made South Africa their home, and who are full of talent, dreams and drive".
Thina Maqubela (2014)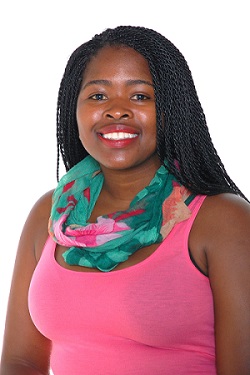 When she graduated as a trained statistician with an undergraduate degree from the University of Cape Town and a master's degree from West Virginia University, Thina Maqubela (25) knew society expected her to move straight into an industry job.
But she decided to rather follow some important advice she was given during a job interview once: to be yourself, and with her love of education and statistics under her belt she grabbed a job she was offered by Ubuntu Education Fund in her home town of Port Elizabeth with both hands.
She had accumulated abundant experience in tutoring computer skills and maths to pupils from disadvantaged backgrounds at the same organisation in 2010, and from tutoring statistics at West Virginia, so she was a natural candidate for the job of co-ordinating Ubuntu's Future Leaders Program.
In 2013 she returned to South Africa to run the program, preparing high school pupils socially and academically for university. In the first year her pupils achieved such a high matric pass rate that Maqubela was awarded the 2014 Business Women Association award under the Social Entrepreneurship category. At 24 she was the youngest winner of the awards, but this was, she explains, a mere manifestation of doing the work she loves.
In that same year began lecturing in the statistics department at Rhodes University, where she now balances teaching, research for her PhD, mentoring students from disadvantaged backgrounds, and giving motivational talks at events for pupils who come from the same poor background as her own.
She has navigated herself successfully through academics and employment and helping others to do the same, she says, is the most important thing she can do to help South Africa's youth. — Victoria John
Facebook: Thina Maqubela
Kate Robey (2005)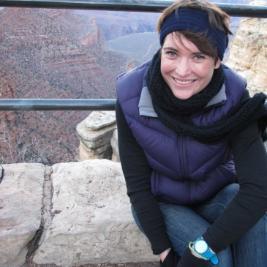 Kate Robey's work for the Council for Geoscience (CGS) focuses on improving the utilisation of groundwater across South Africa. Groundwater is an under-utilised resource that is becoming increasingly important in South Africa, she says. Presently, up to 60% of South African towns depend solely or in part on groundwater, but there is a lack of knowledge and capacity in the sector, which often results in the groundwater supply schemes being poorly managed, Robey says.
Robey studied geology and completed her BSC and honours degrees at Rhodes University. During her first year of employment at the CGS working as a mapping geologist, she realised that she wanted her work to have a greater impact on communities. "I thought: 'I can investigate the age of a rock, but how would it really impact anyone? I rather wanted to see immediate impacts of my work that could improve the quality of lives.' In my work travels throughout South Africa, I saw what a difference water can make to a community, so I decided to change my focus to addressing groundwater issues."
Robey completed her master's degree in Hydrogeology at the University of the Free State, with her thesis focusing on tackling a groundwater supply problem experienced at Atlantis in the Western Cape. "For more than a decade the domestic water supply to the Atlantis community was solely groundwater. However, recently the groundwater's iron content was contributing to borehole clogging, which is threatening the sustainability of the water scheme to supply water." She investigated a technique for reducing and ultimately preventing clogging of the boreholes to improve the water supply. Her pilot study findings were extremely positive and there is support and plans for the implementation of a longer-term study.
This immediate impact and the potential for improving water quality and access to communities that desperately need it is a gratifying part of her work, she says. Robey has also been involved in monitoring groundwater resources for small-scale rooibos farmers, investigating the potential impacts on shallow groundwater resources due to shale gas exploitation in the Karoo, and the evaluating the quality of groundwater for Western and Northern Cape communities.
She is also keen to research providing solutions to communities in South Africa where the natural arsenic content in groundwater is a challenge to drinking water supply. "I want to continue researching and improving groundwater management, because this is such an important resource," she says. — Tracy Burrows
Web: geoscience.org.za
Kerry Bobbins (2006)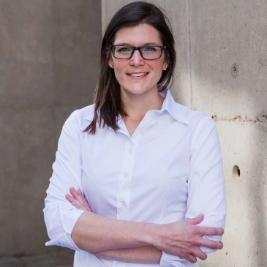 Kerry Bobbins has always been fascinated by the functioning of the natural environment, especially how plants and animals create and support their own living environments. From an early age she realised that there were many lessons for humans to learn from natural systems, and that these had to be protected.
A child of the Eastern Cape, her thoughts on nature took her to Rhodes University for an MA in Science. While there she worked at the nongovernmental organisation LivingLands, where she helped restore degraded landscapes and promoted the relationship between humans and the environment. Making humans work with their landscapes — rather than outside of them — ends up being beneficial for both sides.
It was there she realised that one of the biggest obstacles to a healthy environment is the gap that lies between science and policy. Her focus is now firmly in that gap. In 2012 this took her to the Gauteng City-Region Observatory — a partnership between Wits and the provincial government. Working here, Bobbins grapples with problems and tries to make people see them as complex ecosystems that need to be managed properly.
This kind of green infrastructure thinking is still not mainstream and is not integrated into the planning of municipalities, which means Bobbins spends a great deal of time working to capacitate other bodies. Her main problem is that while the solutions to many poor infrastructure and environment issues exist, policymakers are often not aware of them, so continue with development as usual. Bobbins says she frequently takes courses to add to her research knowledge. Her green infrastructure philosophy seeps into her lifestyle; she does her best to make her balcony a healthy ecosystem by planting herbs and vegetables. She also upcycles furniture, and when she isn't working, she heads out into the city to visit one of Johannesburg's many inspiring niches. — Sipho Kings
Web: gcro.ac.za
Prudence Mambo (2004)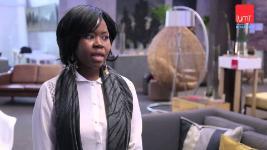 As a postdoctoral research fellow at the InnoVenton Institute for Chemical Technology Research at Nelson Mandela Metropolitan University, Prudence Mambo has set herself some lofty goals. She aims to help catalyse the development of biological wastewater treatment processes to deliver long-term impacts such as sustainable access to clean water, sanitation, electricity and internet access for all.
It's quite a lot for algae to deliver, but Mambo is optimistic that the work she is engaged in will help turn an under-utilised resource into systems that change lives. Wastewater is largely ignored, and not a "sexy" area of science, Mambo agrees. "In fact, I did not consider this field until my doctoral supervisor, Professor Keith Cowan at Rhodes University, suggested I look into it. I had originally pictured myself working at something like the Centre for Disease Control in countries such as Congo. But I realised wastewater treatment has the potential to deliver usable water for irrigation, fertiliser and renewable energy, which in turn can take light, internet access and telecommunications to underserved rural areas and change lives."
Having grown up in Zimbabwe and moved to South Africa to complete her studies 10 years ago, Mambo says she has observed that rural communities are not necessarily impoverished. Their ethos of living in an environmentally friendly way and making good use of every resource can be brought into cities to make urban areas greener, she believes. "However, people in rural areas lack power, light and connectivity. If we can achieve a balance between more environmentally friendly systems and modern internet and power access for all, people will be empowered to improve their lives."
Mambo says: "I believe in science with a conscience, specifically the development of environmentally and economically sustainable water and energy solutions for global implementation. I am driven by the realisation that poverty is preventable and can be eliminated in future.
"I feel there is so much untapped human potential because of poverty in Africa, South America, Asia and beyond. So many potential scientists, doctors, lawyers and entrepreneurs are denied bright futures due to resource-strained circumstances. The developing world cannot thrive if the majority of the population is unable contribute to its betterment. I realise that my future goals are huge, but they say that if your dreams do not scare you, then they are not big enough." — Tracy Burrows
Web: innoventondcts.nmmu.ac.za
Lynsey Chutel (2008)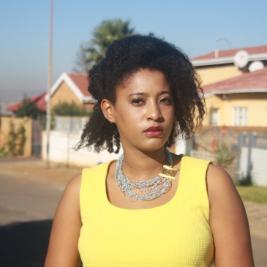 As a Southern African correspondent for Associated Press, Lynsey Chutel is doing everything she set out to do as a teen — write, and work in international relations. "I've always wanted to write," says Chutel, "But my mom felt that if I set out to be an author, I'd starve to death. So journalism seemed the best way to write and still stand a chance of earning a living." She studied both journalism and international relations, completing her master's in journalism at Columbia University in the US, and her master's in international relations at Wits. Her first job in news came through the International Emmy-nominated news satire programme, Late Nite News with Loyiso Gola. In 2011, she was appointed as a newsgatherer at eNCA, later moving up to the role of producer at eNCA's Africa 360. Here, she had opportunities to travel to a number of African countries and produced features reflecting realities in Africa. She was also part of team of four women directors who produced a documentary on rape in South Africa — from the male perspective.
At first, says Chutel, she had to adapt to a steep learning curve. "I learnt a lot about getting a story out quickly, feeding the newsroom monster. I also learnt to become more tenacious, more of a pest, and to put forward ideas. At foreign correspondent classes at Columbia, I had the idea of being some kind of swashbuckling foreign correspondent. But often, it's really quite a practical exercise. You have to find stories in the ordinary."
Chutel joined AP as a reporter for the Southern Africa bureau in 2014.
She still feels her international relations focus comes into play in this role. "I try to imagine I'm writing news for someone sitting in Wisconsin, which seems very far away and foreign. I try to keep people interested in the South African story after the death of Nelson Mandela. I try to communicate South Africa's reality without being cynical."
Chutel believes there is cause for optimism about South Africa's future, particularly if one looks at the attitudes and aspirations of the country's youth. Her interest in the youth extends to working with Youth Lab and co-founding the Starting Block Project, which tries to prepare children for university in Eldorado Park, where Chutel grew up. — Tracy Burrows
Twitter: @lynseychutel
Nqobile Sibisi (2009)
Passionate about the written word, innovation and ideas, Nqobile Sibisi is becoming a force to be reckoned with in the media industry. Currently the programme manager at Code for Africa, she works on the HacksHackers Africa network and is tasked with expanding it into a community of 30 000 members across 14 African countries.
"I have been working in this industry since 2008 and got into it because of my love for writing and news media," says Sibisi. "Something about telling stories and reflecting on the lived experiences of South Africa's majority felt urgent to me! As I grew in the industry I became conscious of the role of information communication technologies in information dissemination and accessibility. It has the tools that give the masses the ability to tell their stories, speak their truth and demand accountability."
Mentored by Craig Hammer of the World Bank Institute's Media Programme, Chris Kabwato of Highway Africa and Justin Arenstein of the International Centre of Journalists and Code For Africa, Sibisi is driven to succeed.
"These people are all leaders in the open data, open government and media sectors and I am extremely lucky to have [had] all three of them as my teachers," says Sibisi. "It is an inspiration to do my work at Code for Africa. I basically manage operations of the Open Data movement, scaling ideas that marry technology and journalism to build active citizenry."
Sibisi's father also inspired her; he told her about Nelson Mandela and Steve Biko and taught her the value of freedom and politics. She is driven by the desire to make a difference to the country and its cultures.
"When you grow up in a South African township with ample talent, intelligent and educated youth who are, sadly, unemployed in a nation that supposedly ought to have resources to hone skills and create opportunities for entrepreneurship and employment — but it is a nation riddled with corruption, inequality and a growing gap between the elite few and poor masses — then you are encouraged to use your platform to do whatever you can to bring about change," concludes Sibisi.
She is about to head up Code For Africa's new office in Cape Town and it is likely that this young South African will soon be making all the right kinds of waves there. — Tamsin Oxford
Twitter: @buthelezi
Simon Allison (2005)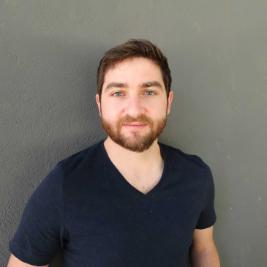 Having grown up in countries across the Middle East, and studied law and politics at Rhodes University and the School of Oriental and African Studies, Simon Allison (28) is well placed to travel Africa reporting on politics and human rights issues. As the Daily Maverick's Africa correspondent, doubling as a writer and researcher for the Institute for Security Studies and Good Governance Africa, Allison believes he now has his dream job.
His entry to the post was a little unorthodox. Allison had been working as a researcher for the Mo Ibrahim Foundation in the UK when the Egyptian revolution broke out in 2011. "I had lived in Egypt for three years, so I saw the Egypt story as my chance to move into journalism. I got on the phone to Phillip de Wet at the Daily Maverick, which had made a huge impression on me while I was a student. I asked if they would like me to cover the Egypt story for them. He said they would, but they couldn't pay me. Nor were there any job openings available there in the foreseeable future." Allison went ahead anyway and started filing reports to the Maverick from Cairo. A short while later, the Daily Maverick founder and editor Branko Brkic told Allison there would be a spot for him on the team once funding became available.
Allison is now the Maverick's senior African reporter, selecting issues to cover from across the continent, and occasionally travelling around Africa to report from the scene. "My long-term goal is to build a more comprehensive Africa section, because there is still not enough coverage of the phenomenal news coming out of Africa."
Allison would like to tap into the pool of African journalism expertise more, arranging for translators to help bring their reports to a South African audience. "The local audience's interest in pan-African issues is definitely growing. We see it in the way they interact with our news. And the government and South African business already know that Africa is their future. We need to pay more attention to it." — Tracy Burrows
Twitter: @simonallison
Malaika Mahlatsi (2012)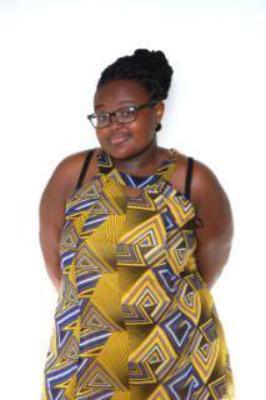 Twenty-one years after the dawn of our democracy, many people are still living in poverty. Author Malaika wa Azania (23) tackles hard-hitting issues of race and freedom, at a time when the country as a whole is questioning what freedom really means.
wa Azania says Memoirs of a Born Free: Reflections on the Rainbow Nation is about a black child's journey through a South Africa where white teachings serve to stifle blacks' humanity.
After travelling through the SADC region, the self-proclaimed Africanist and feminist says she found herself questioning the new South Africa.
"It was shortly before the 2014 general elections, where I was voting for the very first time," she says. "I came back troubled by the struggles that African youth is facing post-independence, and how all these struggles are rooted in the legacy of white supremacy and indecisive leadership on the part of our political leaders."
The young author wrote her book as a letter to the African National Congress, problematising the idea that black youth born post-1994 are a "born-free generation".
Many "born-frees" chose not to acknowledge the impact of colonialism on the continent. This is a non-negotiable element that wa Africa believes still haunts the new dispensation in more ways than one.
"The structural inequalities, the diseases, poverty and unemployment that have a black face, are all evidence of the beastly nature of the colonial legacy. But Africa has not always been this miserable," she says.
Growing up in a township, wa Azania says she was inspired by her mother who raised her while facing many challenges as a single mother from a working class background. She lives by the Setswana proverb O se bone lenong go rakalala godimo, fatshe ke ga lona, which means "One must never become arrogant when you reach the top, for you can always go back to the bottom".
Says the author: "I am a typical township child from a poor family, who might have never gotten far in life. I got to be where I am because along the way, I came across people who believed in me and invested in my development. So I cannot, now that I've been given a lifeline, disregard those who need the chances I've been given."
wa Azania is also the founder of Pen and Azanian Revolution, a company that provides writing, editing and transcribing services. — Sebabatso Mosamo
Twitter: @MalaikaWaAzania
Charles Copley (2002)
Square Kilometre Array (SKA) astrophysicist Dr Charles Copley already has quite a bit of experience when it comes to giving new life to redundant pieces of metal.
He's a member of the SKA's AVN team (which stands for African Very Long Baseline Interferometry) by which a network of radio telescopes will be established in African partner countries. The idea is to refit and upscale redundant telecommunications dishes. The hardware is there — it's now up to engineers, technicians and physicists in countries like Ghana, Zambia, Botswana, Mauritius and South Africa to work out precisely how to do it.
The project is more than the hardware to him, as he is particularly interested in evidence that show how megascience projects such as the SKA create systemic social change and redefine people's lives.
Copley's hands-on relationship with radio telescopes started during his MSc years at Rhodes University. He developed an improved pointing model of the 26m HartRAO telescope at Hartebeestpoort that took the temperature of the structure into account.
"I then had a bit of time left over on my masters," this recipient of numerous awards remembers matter-of-factly. "The dream of bringing the SKA to South Africa was then still far off on the horizon."
His then supervisor Professor Justin Jonas (now associate director for science and engineering of South Africa's SKA programme) asked that he start development of an antenna control system, transforming an old Telkom dish into a telescope for the C-Band (5Ghz) All Sky Survey (C-BASS).
This led to Copley reading for his DPhil in astrophysics at Oxford University. There he built the southern C-BASS receiver with the help of experts from the US, the UK, South Africa and Saudi Arabia. The 7.6m dish was installed at the SKA site near Carnavon last year.
As commissioning scientist, Dr Copley is first putting it through its paces before any serious science is done. Together with its northern twin telescope in California, it will map the brightness and orientation of radio waves (called polarisation) of the whole radio sky on a specific frequency. This will greatly improve measurements of the Cosmic Microwave Background, the oldest light in the universe. — Engela Duvenage
Twitter: @Charles_Copley
Francois Knoetze (2009)
The limited reach of art galleries was what pushed sculptor Francois Knoetze to take to the streets with his artworks.
Not just displaying his work, but wearing it, because some of Knoetze's creations are full-length suits made of litter that he dons and walks around in. If you see a man dressed in shining metal or garish green plastic coming towards you, it's probably Knoetze.
"I spent a lot of time making sculptures and got a bit frustrated with galleries and the fact that my art was only being seen by a very select few audience members," he says. "I wanted to get it out into the real world to people who weren't expecting to come across artwork in spaces that they weren't expecting it."
Knoetze's art elicits a mixed response, from fear to people being very enthusiastic and wanting to interact. He likes his walkabouts in suits of litter to be open to interpretation, while his more mainstream works tackle his message more clearly. He works exclusively with garbage and discarded objects; his main theme is showing how rubbish can be transformed and reused.
"As a child I learned to value seemingly useless objects from watching my grandfather repairing broken appliances, toys and furniture," he says. "I use reclaimed waste material as an artistic medium through which to explore the dirty underbelly of consumption." Artistic intervention can turn used items into stories of the people and places they have been in contact with, he says.
His current focus is five trash-man suits called "Cape Mongo" — mongo being 1960s New York slang for a discarded object that has been repurposed.
He has created films about Cape Mongo that have screened at festivals in the US, Germany and London and featured at the Grahamstown National Arts Festival. He also exhibits at group shows and has designed sets and puppets for theatre productions, including shows at Cape Town's Artscape. – — Lesley Stones
Twitter: @FrancoisKnoet
Lauren Edwards (2007)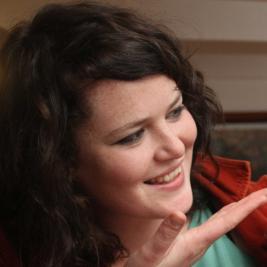 A fascination for stories and the way we tell them is what entrepreneur Lauren Edwards says planted the seed for a business venture that is growing across major cities around the world.
Edwards (27) is the co-founder of Voicemap, a start-up that that make audio walking tours more accessible by using smartphones with GPS technology.
Edwards describes VoiceMap as a platform for location-aware audio, in two parts.
The first part is a publishing tool, which allows people from all over the world to create their own location-aware audio tours. The second is a smartphone app that allows users to download these walking tours and listen to them.
"The apps link stories to locations. They're designed for minimal interaction — users just press start and then put their phones away, and while they walk they can focus on their surroundings and the story."
Based in Cape Town, VoiceMap is growing fast, with tours available in a growing list of cities across six continents including London, Bangkok, Sydney, Washington DC, Berlin, San Francisco, Buenos Aires and Beijing.
"The media industry is transforming at an astoundingly rapid rate, and now is the time to explore new ways of communicating. What we're doing has an almost old-fashioned obsession with the story, but we use the latest technology to allow the stories to be both told and heard. It's a new and exciting medium, with immense scope. So far, we have fictional walks, street art tours, musical soundscapes and historical walks, and this is just the beginning."
Edwards says it's incredibly hard to start a business. "Everyone tells you it's difficult, but it's something you can't fully understand until you've done it. The only thing that'll keep you strong and inspired is to love what you do, and to truly believe in the ethos and vision. VoiceMap's goals are the same as my goals, and if that wasn't the case it would be a lot more difficult."
Being a woman in the male-dominated tech start-up industry is a challenge Lauren faces daily, but she says she has lots of support. — Linda Doke
Twitter: @myvoiceapp
Kate Stegeman (2001)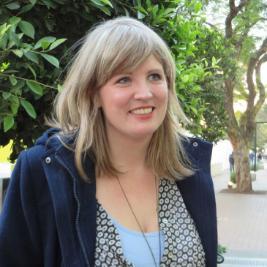 The career trajectory of ebullient Cape Town-born Kate Stegeman (33) has been scenic, fuelled by her many passions. With an abiding interest in East Africa and enthusiasm to get under the skin of xenophobia, Stegeman, who is of Dutch extraction and holds degrees from Rhodes University and the University of London, is a researcher at Good Governance Africa, a research and advocacy organisation that works to improve government performance on the continent. She also does volunteer work for Right2Know and she's so in love with Africa, she's tattooed its outline on her wrist.
Before studying, she briefly temped at the Guardian newspaper in London, an experience which arguably sowed her career's seeds. Her degree followed, and her passions for politics, journalism and debate took hold. In her third year at university, she was offered a TV job in The Big Question, a current affairs programme with a moral angle and a debating background. She then worked on Rights and Recourse, a legal TV programme. Her coverage of the 2008 xenophobic outbreaks in South Africa fuelled her master's degree at London University, where her research embraced conflict and development, focusing on the collide of ethnicity and politicised violence.
After doing producing stints on The Big Debate for eNCA, Radio 702 and Médecins sans Frontières, and freelance gigs for the Daily Maverick and others, she returned to Cape Town, where she encountered Right2Know.
Returning to Johannesburg, she started work at Good Governance Africa in 2014. This think-tank-meets-nongovernmental organisation produces a quarterly journal called Africa in Fact. The focus is quantitative, offering insight into African statistics.
Her ongoing involvement with Right2Know is her driving force. "It has taught me so much about being in the world," she says. Stegemann is off to Kabul soon, to join Médecins sans Frontières.— Robyn Sassen
Twitter: @katescurious
Sekoetlane Phamodi (2006)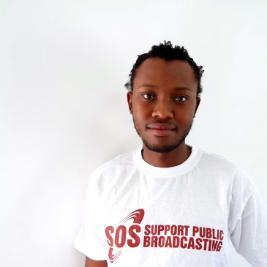 "Media freedom and public broadcast advocacy is really at the heart of helping people access justice — it's about access to crucial information that can change your life," says Sekoetlane Phamodi, the co-ordinator of the SOS: Support Public Broadcasting Coalition.
Phamodi was employed as the coalition's administrator in June 2012. In less than two years, he was promoted to leading the coalition's team.
His advocacy background dates back to his student years at Rhodes University, where he gained a strong reputation as a gender, race politics, queer rights and HIV activist.
He strongly believes South Africa should "reclaim ownership of the diluted public broadcaster, which is in effect a state broadcaster, that we currently have".
Phamodi's inspiration to become an activist dates back to his childhood years in the township of Daveyton on the East Rand, where he became intensely aware of the "two-world experience" of those with money and those without. When he was 10, his uncle, a migrant mine worker, died of HIV-related causes. "He died because his extended family was cash-strapped and could not provide him the medication and food he needed. But, importantly, also because of government's refusal at the time to provide antiretrovirals to people with HIV in the public sector. That got me thinking about what it means to live under such circumstances and how I could play a role in changing that."
Phamodi is fulfilling that ideal through being a "black feminist activist, who seeks justice where it can be found". — Mia Malan
Twitter: @MrPhamodi
Source:http://200ysa.mg.co.za/
Source: http://200ysa.mg.co.za/
Please help us to raise funds so that we can give all our students a chance to access online teaching and learning. Covid-19 has disrupted our students' education. Don't let the digital divide put their future at risk. Visit www.ru.ac.za/rucoronavirusgateway to donate