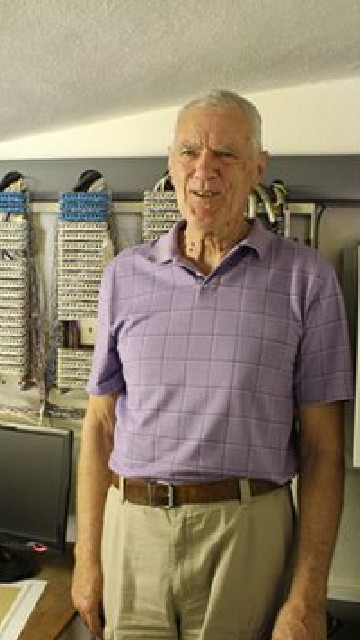 South African Internet pioneer Mike Lawrie (1966) has built an internal ADSL network at the retirement centre where he lives, which offers residents unlimited Internet access at R40 per month.
Lawrie is known for establishing the first Internet network in South Africa at Rhodes University in 1988.
His passion for networking and the Internet never subsided, and when he moved into the retirement village in Pretoria and noticed the need for affordable broadband access, he stepped in to help.
The centre had an established copper network which supported its PBX system, which means an ADSL network made sense.
Lawrie said he tested the viability of using Wi-Fi, but it proved to be challenging to create stable wireless connections to all homes.
He put forward a proposal for R25,000 to build the ADSL network, and the centre's board was so impressed that they gave him R50,000 to build the best network possible.
The home owners' association covered the initial capital cost of the network, while residents cover the operational cost.
Lawrie put the money to good use, and the new ADSL network went live on 1 April 2009.
It now provides uncapped 20Mbps broadband connections to residents for a fee of between R19 and R40 per month.
The network also provides unlimited free Wi-Fi access in communal areas and an "Internet café" with free Internet connectivity.
Read the full article at http://mybroadband.co.za/news/broadband/185276-the-awesome-network-behind-r40-uncapped-adsl-services.html
Source: Mybroadband
Please help us to raise funds so that we can give all our students a chance to access online teaching and learning. Covid-19 has disrupted our students' education. Don't let the digital divide put their future at risk. Visit www.ru.ac.za/rucoronavirusgateway to donate