Old Rhodian Union Awards R200 000 in Bursaries
The 2016 Old Rhodian Union Bursary (ORU) Awards were hosted by the Vice- President, Prof James Gambiza and the Old Rhodian Union Committee on the 12th May 2016 at Alumni House. 26 Bursaries, totalling R200 000, were awarded to students whose parents or grandparents are Old Rhodians. Administered by the ORU committee, the bursaries awarded are based on a means test and academic achievements.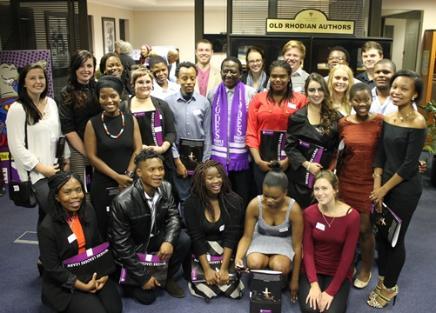 ‌
The ORU was founded in 1911 by Professor Cullen Bowles and Sir George Cory to form a link between past and present students and staff of Rhodes University.
The Old Rhodian Union Committee works closely with the Alumni Office and the Rhodes UK and USA Trust in reconnecting Alumni nationally and internationally and raises funds to ensure that future generations of Old Rhodian children can obtain their Rhodes University degree.
These bursaries are made possible by generous donations from our Old Rhodians:
The UK Bursaries are sponsored by money donated by the Rhodes University UK Trust.
The Chapman Bursaries are made possible by generous donations from Mr Mike Chapman in honour of his parents Prof Hugh Chapman and his wife Jean (Chappie and Mrs Chappie) who were much beloved by generations of students. The fountain in the quad was built as a memorial to the "Chappies".
The Chris Hummel Bursary
Chris Hummel was a professor of History at Rhodes. He was undoubtedly the most authoritative expert on the history of Port Alfred and its environs. He died in February 1994.
The Fitzsimons Bursaries are funded by a generous bequest.
The Old Rhodian Bursaries
These bursaries are made possible by donations from Old Rhodians worldwide.
The MySchool Bursaries
Since 2013 we are able to give these bursaries. The money raised comes from Old Rhodians who have joined the MySchool programme. To get your MySchool supporters card please go to https://www.myschool.co.za/supporter/apply/ - don't forget to register Rhodes University as your beneficiary.
Among the awardees is 1st year BSS student Chanelle Anderson who received a Chapman Award. Receiving the award has been motivation for her to continue working hard on her academics. When asked what she would say to her fellow students reading this she said "Study hard, enjoy first year as much as you can and know that your efforts are going somewhere. If you are struggling with money, apply; there are so many people willing to award bursaries and help students in need of funding. Keep on striving and doing your best, because it does pay off".
This year's list of recipients:
Anderson Chanelle; Daniels Shannon; de Jongh Sarah; Dixon Heather; Dukashe Thandile; Glover Robert; Hanly Richard; James Mo; Khanya Fasi; Maguire Kelly Ann; Manyathi Kanya; Mini Sifanelwe; Mxesibe Lelona; Ntshakaza Yonela; Ratsomo Rethabile; Rist Duncan; Rogers Daniel; Shoemaker Devon; Skera Wafi; Thembela Madliki; Titi Siyavuya; Van Heerden Samantha; Von Witt Amy; Yedwa Sesonasipho.
Written by Sekgametsi Maloa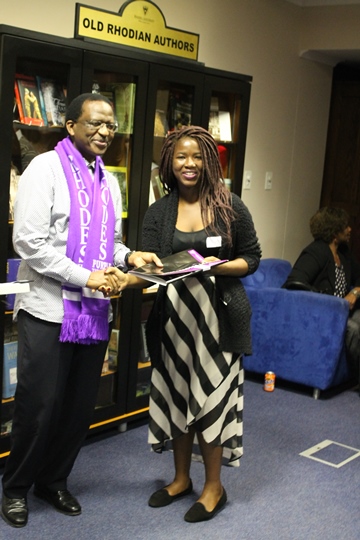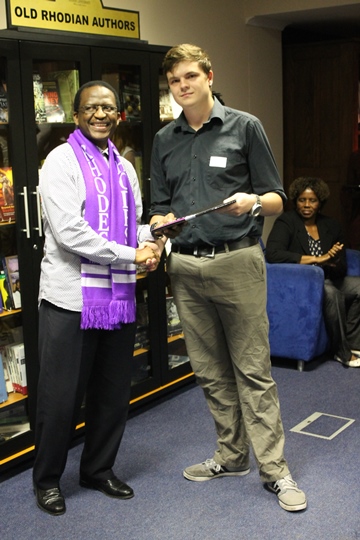 ‌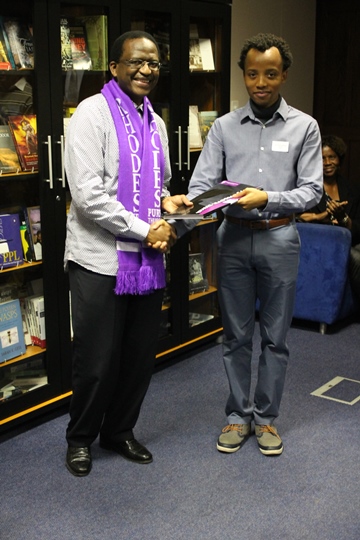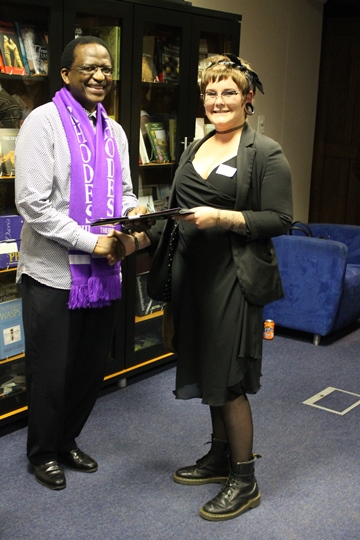 ‌‌‌‌
Last Modified: Thu, 26 May 2016 13:59:39 SAST