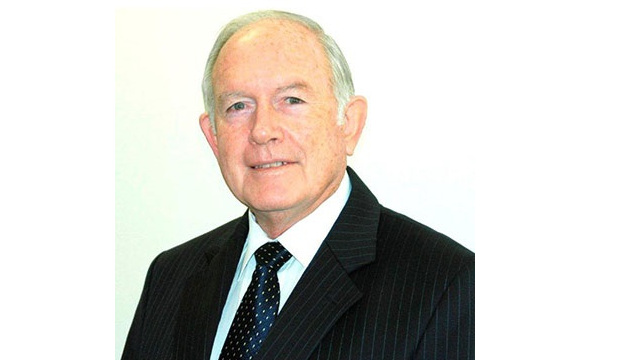 Dr Leslie John Shone was awarded the Distinguished Old Rhodian Award 2017 and sadly passed away on the 10th November 2017. Dr Leslie John Shone was known for his personal integrity, exceptional leadership qualities and the ability to deal with people at all levels without pride or prejudice. He made a significant impact on all major water utilities throughout South Africa and the larger water utilities in Africa.
Leslie graduated from Rhodes University in 1964 with a Bachelor of Science degree and a Diploma in Industrial Organisation and Business Management. The Commonwealth University in London awarded him a Doctorate in Science.
He had over fifty years of business experience working for major public utilities (water and electricity), commercial organisations, manufacturing groups, financial institutions, information technology companies and management consultancies. His functional expertise covered four major disciplines; management consulting, knowledge management, information technology and operational auditing.
The Institute of Management Consultants of South Africa declared him the Consultant of the Year 2000 for being innovative and assertive with an ability to work independently in a multi-disciplinary team. He was their longest standing member with over 40 years of continuous membership.
He was also awarded Project of the Year Finalist in 2001. He developed a system, identified by the Water Utility Partnership for Capacity Building in Africa and the Development Bank of Southern Africa as the most appropriate project to meet the performance criteria of a wider range of water utilities throughout Africa.
He was invited to lecture to international delegates over a five year period (2010 to 2014) at the Dubai Leadership Summit. He represented South Africa at the Inaugural meeting of the International Council of Managing Consulting Institutes (ICMCI) at which South Africa was admitted as one of only six countries. Now over 130 Countries are represented.
His areas of expertise included Risk Management for Executives, the Benchmarking process, the role of leadership in Performance Measurement and the role of leadership in Quality Management, among others.
On retiring from the Rand Water Board in 2004, Leslie was appointed as advisor to the President and CEO of Saudi Arabia's first private Water and Power utility.
For his unwavering leadership, he is highly deserving of a Distinguished Old Rhodian Award as he explicitly demonstrated how to be a true leader and lived up to the slogan "Where Leaders Learn."