Eskom deal ensures Arts Festival stays lit up
NOTICE: WATER OUTAGE
Date Released : 09/06/2015
Please be informed that Makana is experiencing water outages in high lying areas. It was discovered that the Waainek High level reservoir as well as the Intermediate reservoirs drained very quickly overnight.
Power Outage Protocol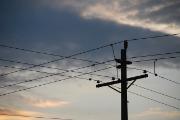 Date Released : 06/05/2015
In the event of campus-wide outages, Rhodes University has emergency generators that will be activated to provide power to pre-determined key areas of the campus.
Water Update 11 March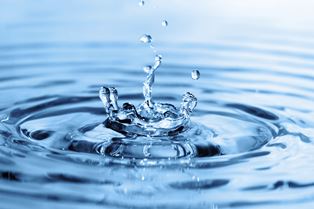 Date Released : 11/03/2015
There are still parts of campus and town which are experiencing erratic water supply, as well as some areas which have yet to receive water.
We have received the following feedback from Amatola Water:
Date Released : 10/03/2015
"Update from Amatola Waters: There is a slight improvement on the levels but it's a slow painful wait before people in higher lying areas can get water. We did anticipate it would take about 2 days to recover sufficiently before everyone can have water.
Close look at progress in G'town water issue
Date Released : 25/11/2014
A TOP-LEVEL government delegation yesterday visited Grahamstown to see the progress that had been made in solving ongoing water outages.
Water outage

Date Released : 16/08/2014
I have been informed by Mr Peter Ellis, that there will be a water outage from 09:00 until 14:00 tomorrow the 7th August.
Rhodes University remembers two drowned students
Date Released : 31/07/2014
THE tragic deaths of two Rhodes University students during a fishing outing near Grahamstown on Saturday has galvanised Grahamstown.
Death of two Rhodes students
Date Released : 28/07/2014
It is with deep regret that I have to inform the University community of the tragic death of two of our students
Thank you for help in operation
Date Released : 30/07/2014
On Saturday, two of our third year students, Mohammed Mussa and Rizwan Bhayat, drowned in the Settlers Dam in the Thomas Baines Nature Reserve.
Rhodes mourns a life cut short

Date Released : 02/05/2014
Rhodes University, friends and family of Amanda Tweyi, who was killed in a university residence last week, paid tribute to the 21-year-old student at a memorial service.
Memorial Service for the late Ms Amanda Tweyi
Date Released : 29/04/2014
A Memorial Service for the late Ms Amanda Tweyi will be held in the Chapel of St Mary and All the Angels (Rhodes Chapel) on Wednesday, 30 April 2014 at 15h30.