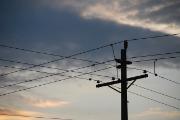 Rhodes > Emergency Management > Latest News
Power Outage Protocol
Date Released:
Wed, 6 May 2015 12:35 +0200
In the event of campus-wide outages, Rhodes University has emergency generators that will be activated to provide power to pre-determined key areas of the campus.
These generators and the areas they serve are listed in the document below. Please click on the link.
Source:Infrastructure and Operations