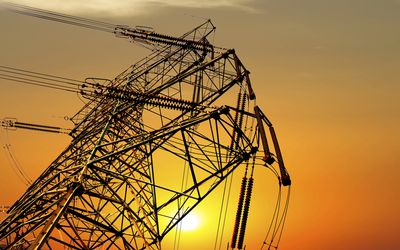 ORGANISERS of the National Arts Festival have cut a deal with Eskom to protect the theatres from load-shedding. Festival CEO Tony Lankester yesterday said that between them, Eskom and Makana municipality, a plan had been devised to exempt a large area of Grahamstown from outages during the 11-day festival.
"We've achieved that by reallocating loads to different parts of the city and by spreading any load-shedding requirements across the whole month of July, prioritising different areas at different times," said Lankester.
He said this meant areas that were not affected by load-shedding during the festival would compensate areas that do after the festival. Lankester said the remaining festival venues outside of this central area would have back-up generators and other contingencies in place to deal with outages.
"All of our venues have emergency lighting and our crews have been trained in evacuation procedures in the unlikely event that they become necessary," he said. He said a joint operations committee (J OC) made up of representatives from the festival, the SAPS, all municipal departments (water, electricity, sanitation, traffic, fire, etc), Rhodes University and the festival's hired security companies have also been meeting regularly. Once the festival gets under way, the operations committee will meet daily.
"The JOC looks at every operational element of the festival and makes sure that we have contingency plans in place for every possible risk. "We're confident that we can manage pretty much whatever comes our way during festival," said Lankester.
He said that while it was impossible to guarantee that everything would run like "a well-oiled machine with no glitches", they have been working on every aspect to make sure the festival is "II days of amazing". Eskom spokeswoman Nomvuzo Bisholo and Makana municipality's acting municipal manager Riana Meiring said they would only be able to provide a response today.
Source: DAILY DISPATCH
Article by ZIPO-ZENKOSI NCOKAZI
Source: Eskom deal ensures Arts Festival stays lit up
Please help us to raise funds so that we can give all our students a chance to access online teaching and learning. Covid-19 has disrupted our students' education. Don't let the digital divide put their future at risk. Visit www.ru.ac.za/rucoronavirusgateway to donate